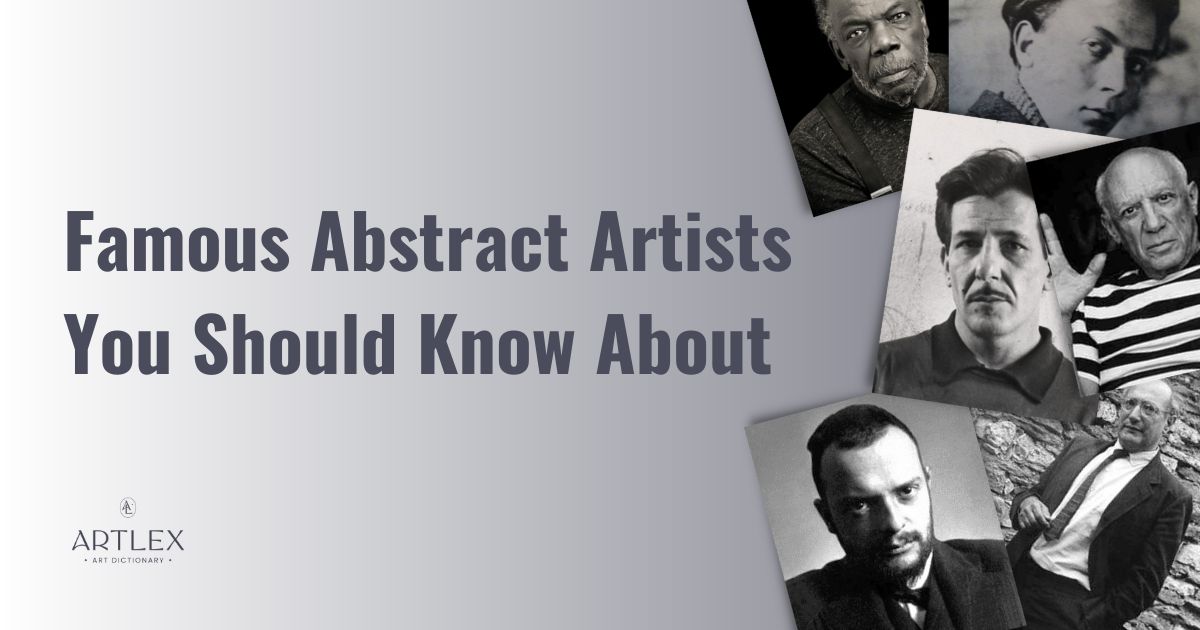 For much of human history, art attempted to depict the world as the artist saw it. Though work could be dramatized, romanticized, or diluted, it was still representative of how the world looked. This type of art is called figurative art.
Abstract art is an art form that does not attempt to represent literal reality and is not derived from real imagery. Abstract art may have recognizable components but is usually filled with abstract forms, shapes, colors, and textures.
Reviewing these famous abstract artists will help you understand the movement that remains popular with many artists today.
1- Agnes Martin (1912-2004)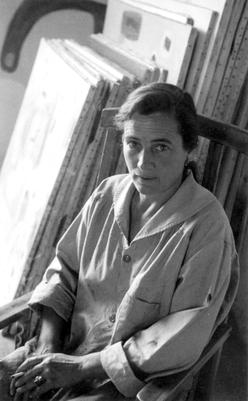 Anges Martin grew up in Saskatchewan and Vancouver, Canada, before moving to New York City at 20. She did her Bachelor's and Master's degrees at Columbia University before moving to Taos, New Mexico, where she began her art career.
From the beginning of her art career, Martin worked in abstract expressionism and hard-edge painting. Her works are characterized by pale pastels and shades of gray with flat lines, grids, and stripes.
In the later half of her career, Martin was a member of the New York art scene, where she painted some of her most iconic works while battling schizophrenia. Her works represent a sense of internal joy and triumph not often seen in modern art.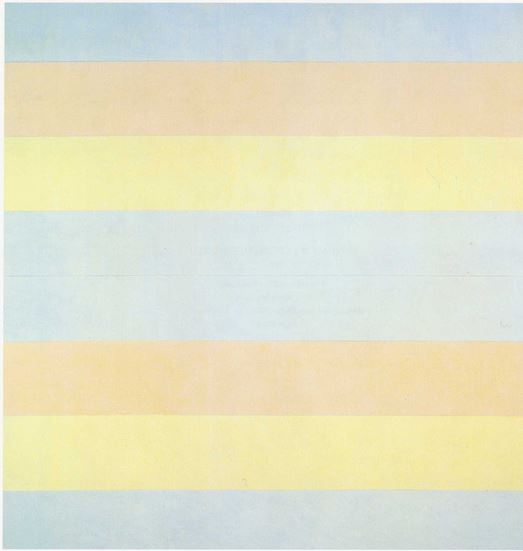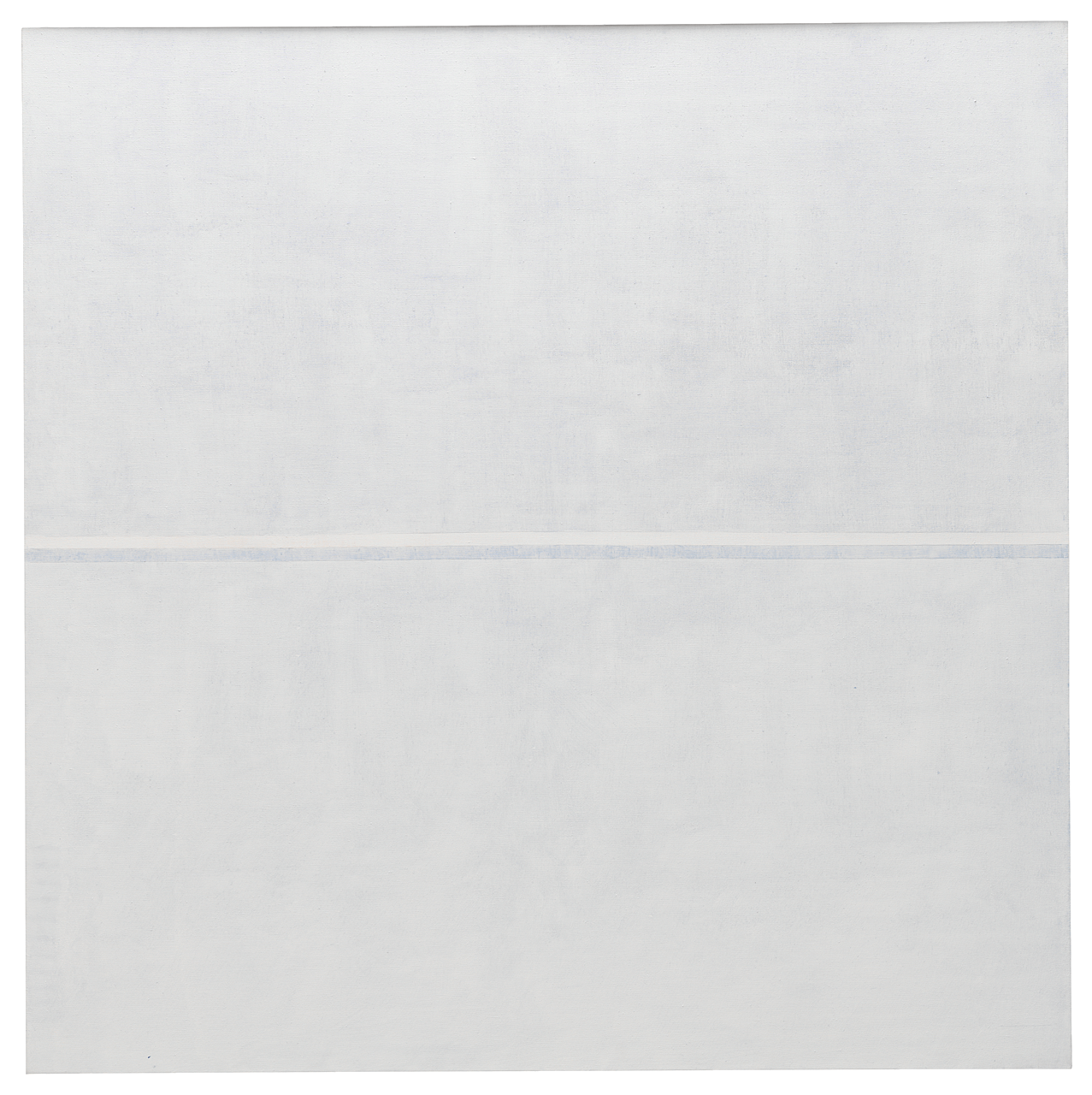 For example, two of Martin's most famous paintings, With My Back To The World, 1997, and Loving Love, 1999 share her sense of internal strength and happiness.
2- Clyfford Still (1904-1980)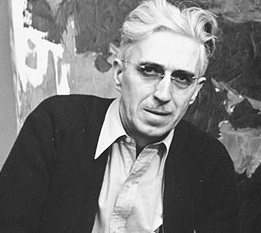 Clyfford Still was born in North Dakota and grew up in Canada and Washington. Still worked in New York, San Francisco, and rural Washington during his art career.
Still was at the forefront of abstract expressionism in his time and led the way for other artists throughout his life. He was one of the earliest abstract artists to work in color field painting, a technique that involves creating large, flat planes of color.
Still's work is known for having sharp, jagged edges and vibrant colors. Many of his works look as though the first layer of paint has been peeled off, revealing another color below.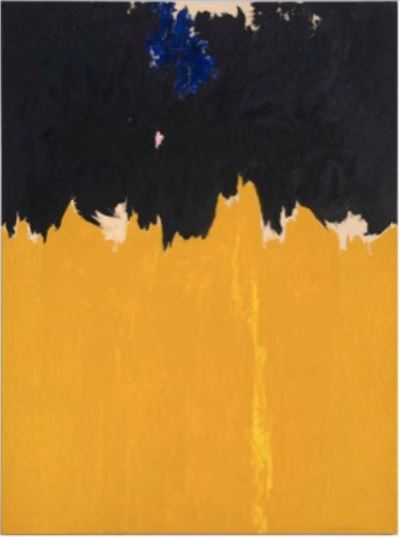 Still wanted viewers to look at his abstract paintings and come to their own conclusions about meaning and value, so he never named his pieces. One of his most iconic pieces most critics have taken to calling PH-950, 1950.
3- Frank Stella (1936-)
Frank Stella was born and raised in Massachusetts before attending Princeton University. After graduating from college, Stella moved to New York City, where he remains today.
Frank Stella's early work was characterized by flat, dark colors and straight, neat lines. His piece The Marriage of Reason and Squalor, II, 1959 exemplifies this still geometry.

In the middle of his artistic career, Stella's abstract paintings maintained the geometric shapes of his early career but featured far more color. This can be seen in a work he painted a decade after Squalor II called Gray Scramble, 1969.
His most recent works are more representative of the avant-garde style, with bright colors and complete abstraction. This fantastically abstract art is best exemplified by his piece Shoubeegi, 1978, where he forgoes the canvas entirely.
4- Franz Kline (1910-1962)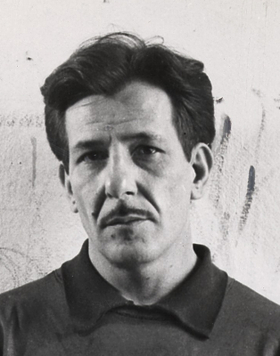 Franz Kline was born in Pennsylvania, where he lived until he went to Boston College after high school. After graduating, he spent a year in England before returning to the US to live in New York City. He stayed in New York City until his death.
Kline's earliest pieces of abstract art are characterized by thick black lines. Chief, 1950 is a good example of Kline's early style.
Though he always remained loyal to his monochromatic works, Kline began to include a more colorful form of abstract art in his later years. You can best see this colorful period in his artistic career by looking at his piece Black Reflections, 1959.
5- Georgia O'Keeffe (1887-1986)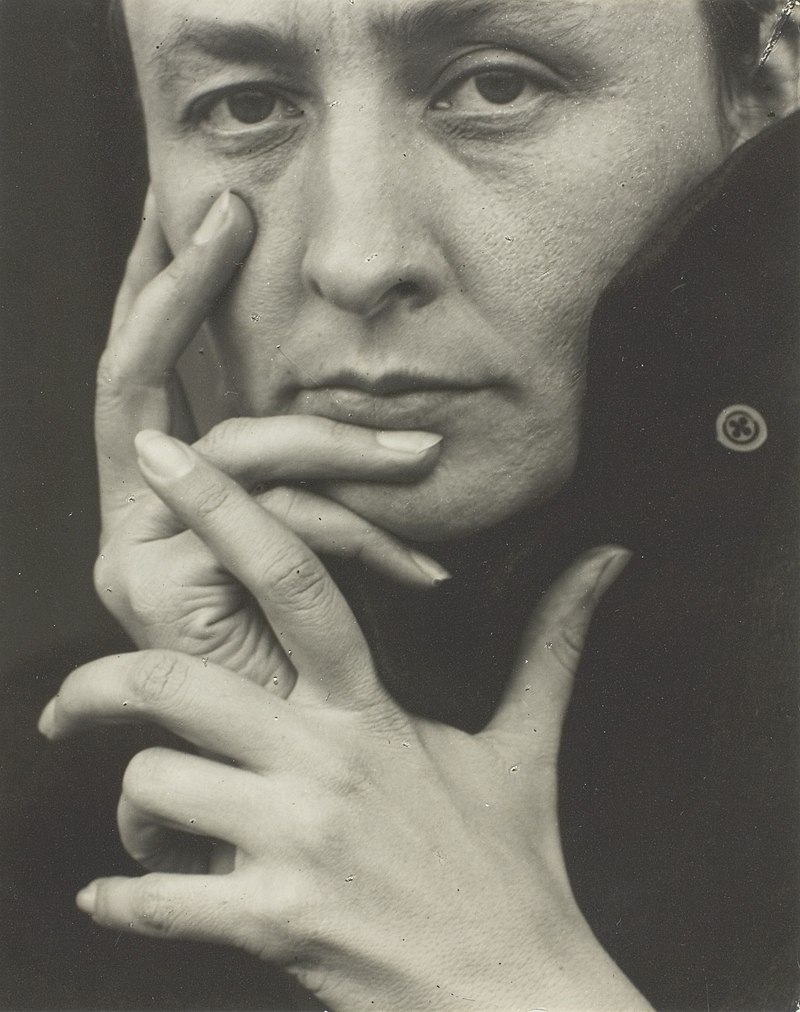 Georgia O'Keeffe, born in Sun Prairie, Wisconsin, is one of the most famous abstract artists in the world. O'Keeffe had a talent for art from a young age, but it wasn't until her late twenties that she began to work in abstract art.
Much of O'Keeffe's work was inspired by her time in the southwestern region of the United States, particularly New Mexico. During her time in the southwest, she painted some of her most famous paintings, including Cow's Skull, 1931.
O'Keeffe's work primarily falls into the modernism and Precisionism art movements. While some of her work includes literal imagery (such as White Canadian Barn II, 1932), she gained most of her fame for her abstractionist flowers.
O'Keeffe's abstract art, modernist approach, and unfailing loyalty to her personal style have greatly influenced the art world we know today. Her work was instrumental in modern and contemporary art, and she influenced many famous artists, including Judy Chicago and Andy Warhol.
6. Gerhard Richter (1932- )
Gerhard Richter is a German artist who is most famous for his work in abstract art and photorealism. His work has many influences, including the second world war.
Living in Germany, Richter's life was deeply impacted by the Nazi party, even though his family were never supporters. In 1961, Richter and his wife escaped to West Germany just before the Berlin Wall was built.
Though he has been a member of many art movements, including contemporary realism, modern art, conceptual art, and photorealism, it is his part in the abstract art movement that has captured the attention of viewers from around the world.
Richter has worked in abstract art for a significant portion of his career. Over time, he has moved from organic shapes and muted colors (for example, those in Farbschlieren [Color Streaks], 1968) to straight lines with bold colors closer to geometric abstraction.
Despite the changes over time, his newer abstract works often maintain the bleak mood used in his early work. You can see this clearly in one of his most recent abstract works, Wald [Forest], 2005.
7- Helen Frankenthaler (1928-2011)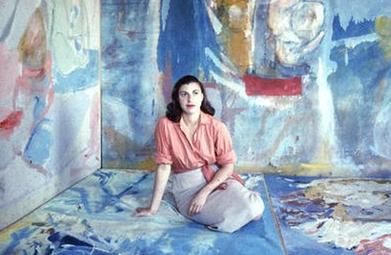 Helen Frankenthaler was born and raised in New York City before attending Bennington College in Vermont. During her time in Vermont, she worked under Paul Feely and Hans Hofmann, who profoundly influenced her work.
Throughout her six-decade career, Frankenthaler was a part of many art movements. She was widely known for her work in abstract expressionism, but she also played a significant role in developing the color field and lyrical abstraction movements.
Mountains and Sea, 1952, is likely Frankenthaler's most famous abstract painting for its revolutionary technique. In this piece, Frankenthaler discovered a method called 'staining' that involved pouring thinned, raw paint onto an unprepared canvas.
8- Hilma af Klint (1862-1944)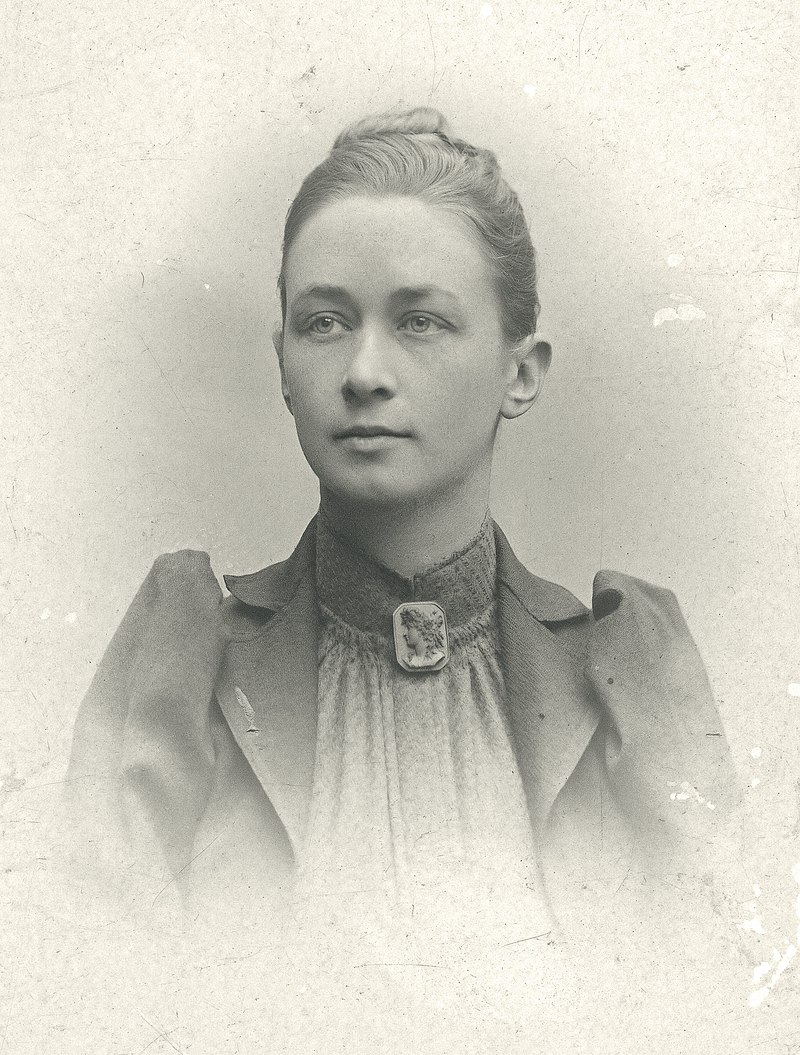 Hilma af Klint of Stockholm, Sweden, is the earliest pioneer of abstract art, though this went unrecognized for some time. Until her art came to light in the 60s, Wassily Kandinsky was thought to be the earliest abstract artist.
Klint's work featured bright colors and abstract shapes. Spiritualism and mysticism profoundly influenced Klint's work. You can see her spiritual nature clearly in her work Tree of Life, 1913-1915, which she painted after a spiritual seance experience.
9- Jackson Pollock (1912-1956)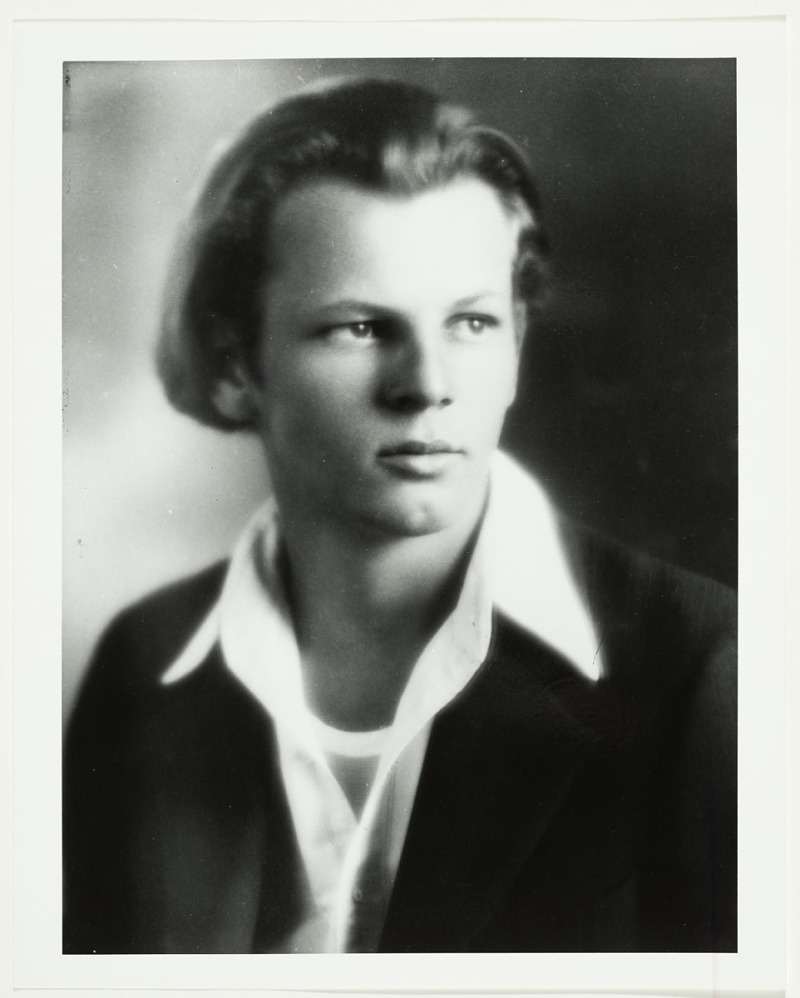 Jackson Pollock is one of the most famous abstract artists in the world. He was born in Cody, Wyoming, and was raised in California and Arizona. Jackson Pollock studied at the Student's League in New York in 1929.
Though Jackson Pollock is most famous for drip painting, he also painted many other pieces. For example, his piece Mask, 1941, though still abstract expressionism, features none of the signature splatters or drips that Jackson Pollock is known for.
Number 1, 1950 (Lavender Mist), 1950, is Pollock's most famous work. This work exemplifies Pollock's breakthrough and development of the poured paint technique.
Skeptics have remained critical of Pollock's work, but he reshaped how art, especially abstract art, is understood. Jackson Pollock introduced the idea that the creation method would be as much a part of an art piece as the final product itself.
10- Joan Miró (1893-1983)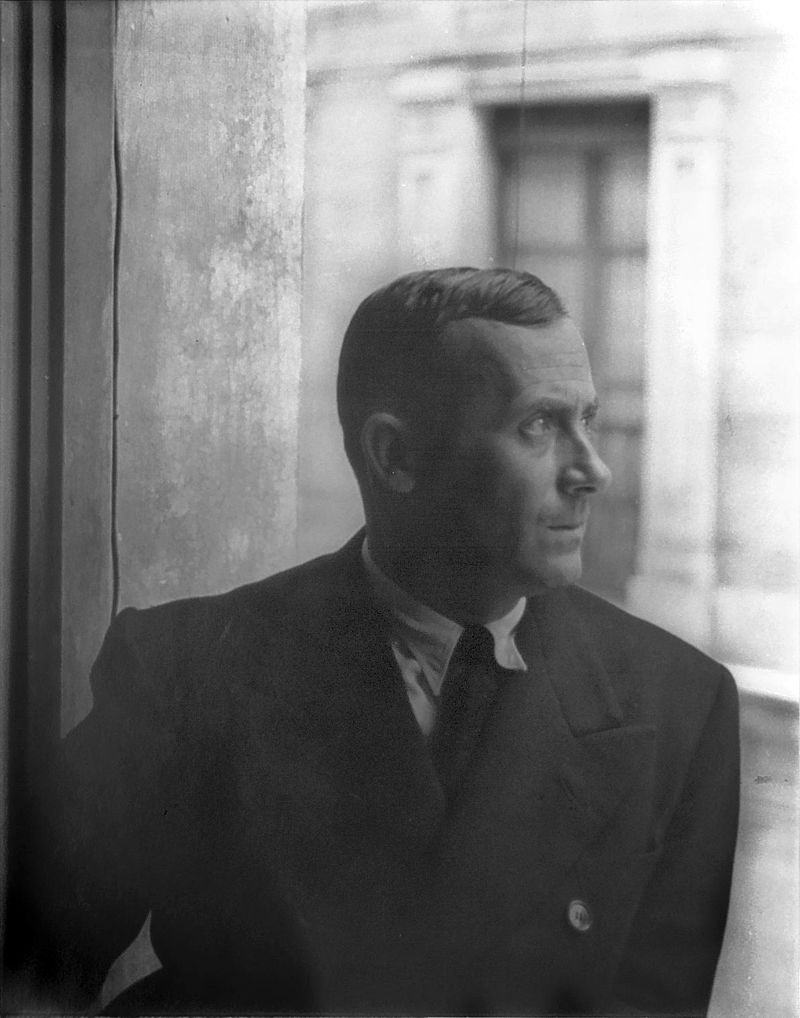 Joan Miró was a Spanish painter, potter, and member of many art movements, including abstract expressionism, contemporary art, fauvism, cubism, and surrealism.
Miró's early career pieces were mostly surrealist. While they had elements of abstractionism, they retained some form of reality that made them identifiable. You can see Miró's surrealist style in his works Harlequin's Carnival, 1924-1925, and Dog Barking at the Moon, 1926.
These early surrealist pieces differ vastly from Miró's later art, which featured pure abstraction. One of his most abstract pieces of art was Solar Bird and Lunar Bird, ca. 1960s.
His work greatly influenced future abstract artists, including Jackson Pollock and Helen Frankenthaler.
11- Joan Mitchell (1925-1992)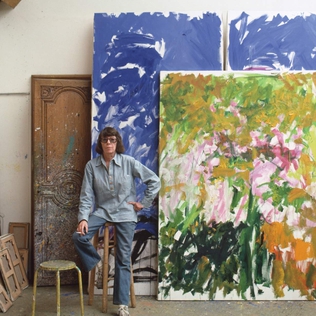 Joan Mitchell was born and raised in Chicago, Illinois. Mitchell loved art from a young age, and as a child, she attended day classes at the Art Institute of Chicago. Though her home city likely influenced her work, she did most of her famous work in New York and France.
Though she had been an artist for many years prior, Mitchell gained notoriety working in the New York School of artists and poets. At the New York School, she painted works that reflected the vibrancy of the city around her, as seen in the piece Backyards, 1950.
Later in her career, Mitchell moved to France, and her work shifted with her environmental change. In the middle of her career, Mitchell's work began to include more muted, muddy tones. You can see this shift in her abstract painting First Cypress, 1964.
Despite her brief divergence into duller colors, Mitchell's work was bright and vibrant toward the end of her life. You can see this lightness and joy in her piece Wood, Wind, No Tuba, 1979, which features bright yellows and splashes of magenta.
12- Kazimir Malevich (1879- 1935)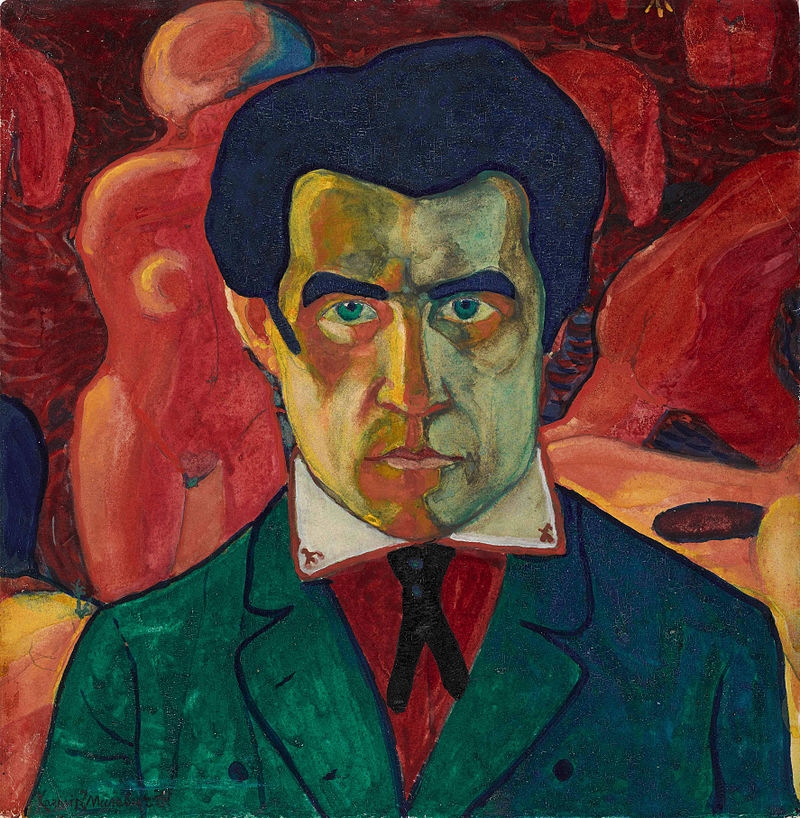 Kazimir Malevich was a Russian artist and art theorist who enormously impacted the abstract expressionist movement. He is credited as the creator of the avant-garde supremacist movement.
Much of Kazimir Malevich's work is geometric abstract art. It features sharp lines and geometric shapes that Pablo Picasso profoundly influenced. You can see these geometric and abstract elements in his piece Woman with Pails: Dynamic Arrangement, 1912.
Malevich's most famous piece is The Black Square, ca. 1913-1915. This work greatly represents Malevich's one goal in art: to separate art from reality as much as possible and to create pure art.
The black square became a symbol of Kazimir Malevich and his artistic movement, and toward the end of his career, he even began to sign his work with a single black square instead of his name.
13- Lee Krasner (1908-1984)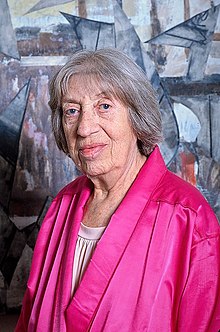 Lee Krasner was born and raised in New York. She knew from a young age she wanted to be an artist, and she began her art career as a teenager.
Krasner was intensely self-critical about her work and often destroyed pieces that did not meet her standards. Because of this, Krasner has a small body of work left, despite her lengthy career.
Krasner married Jackson Pollock in 1945. Krasner was a successful abstract artist in her own right, but her husband's fame often overshadowed her. Because of her background in figurative painting, Krasner also struggled to achieve pure abstraction, despite working with many prominent abstract artists.
In contrast to her husband's 'hermetic' tendencies, Krasner was active in the art community. She worked with the Works Progress Administration before her marriage, creating collages supporting the US's World War II involvement. She was also a member of the Artists Union for a brief period.
You can see Krasner's early, more figurative art style in her piece, Seated Nude, 1940, which features geometric abstraction, but still has a discernible initial form. Her abstract art can be seen in some of the untitled pieces she completed later in life, including Untitled, 1949, and Untitled, 1964.
14. Mark Rothko (1903-1970)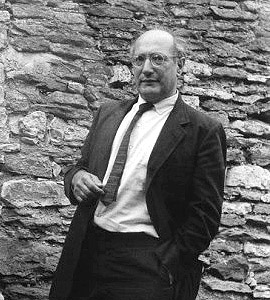 Mark Rothko (born Marcus Rothkowitz) was born in a region of Russia today considered Latvia. Mark Rothko and his family emigrated to the US in 1913 when Mark was just ten years old. He initially lived in Portland, Oregon, before moving to New York.
Mark Rothko is best known for his participation in the abstract art movement called the color field. He often used large swatches of solid colors to create vibrant planes of color. You can see this artistic style in his piece No. 3/ No. 13, 1949.
Mark Rothko did work in abstract watercolor. These pieces do not have the bold, flat planes of color that his later works are famous for. Instead, his abstract watercolor paintings feature finer lines and softer colors.
You can see this watercolor artistic style in his works Slow Swirl at the Edge of the Sea, 1944, and Untitled, 1944-1946.
15. Paul Klee (1879-1940)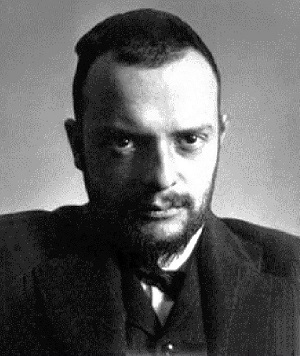 Paul Klee was a Swiss-born famous abstract artist. From a young age, he had a talent for art and spent his childhood painting and drawing landscape artworks. Klee went on to study in Germany and across Europe as an adult.
Like many abstract artists, Klee worked in abstract expressionism, an art movement that focuses on emotions and human experience. Many of Klee's pieces have delicate, thin lines over broad swaths of color.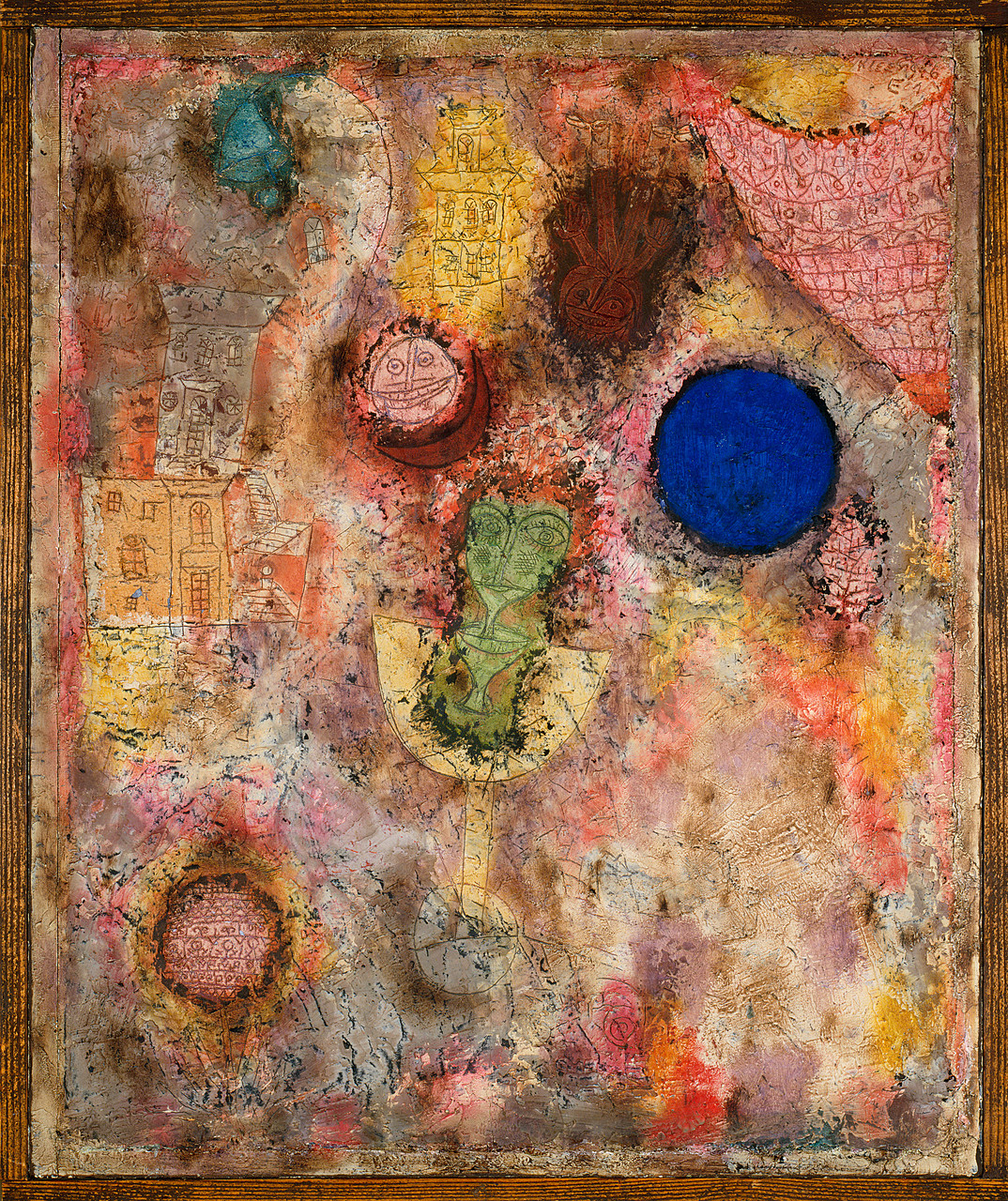 You can see some of Klee's delicate line work in his paintings Magic Garden, 1926, and Bird Landscape, 1925
16- Piet Mondrian (1872-1944)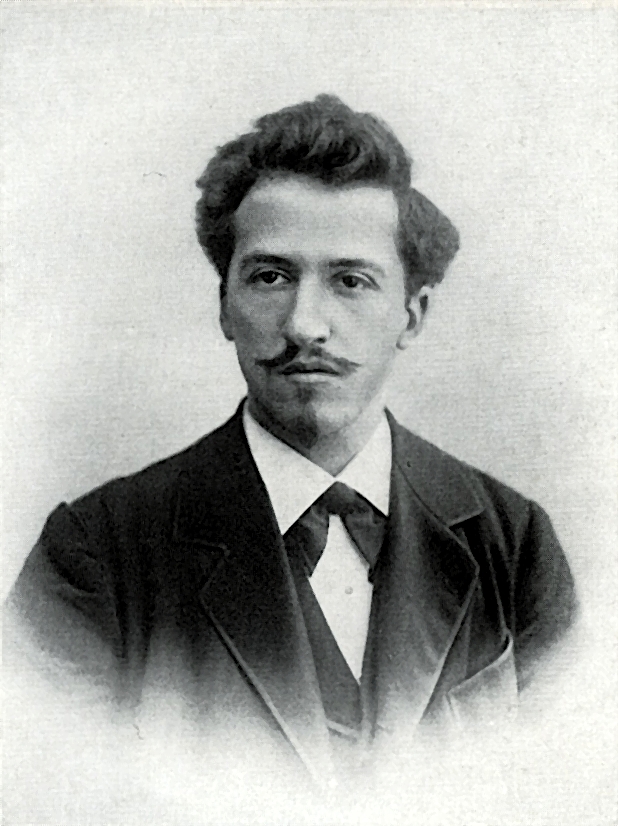 Piet Mondrian was a Dutch painter who spent most of his life in the Netherlands, Paris, London, and New York.
In his early career, Mondrian's dominant style leaned towards impressionism. You can see this style clearly in some of his landscape paintings, including Evening; Red, 1908-1910, and Willow Grove: Impression of Light and Shadow, 1905.
Mondrian began to work in the abstract art style later in his career, after World War I. Though Mondrian created many abstract paintings later in his career, his most famous abstract piece is Composition with Red, Blue and Yellow, 1930.
17- Robert Delaunay (1885-1941)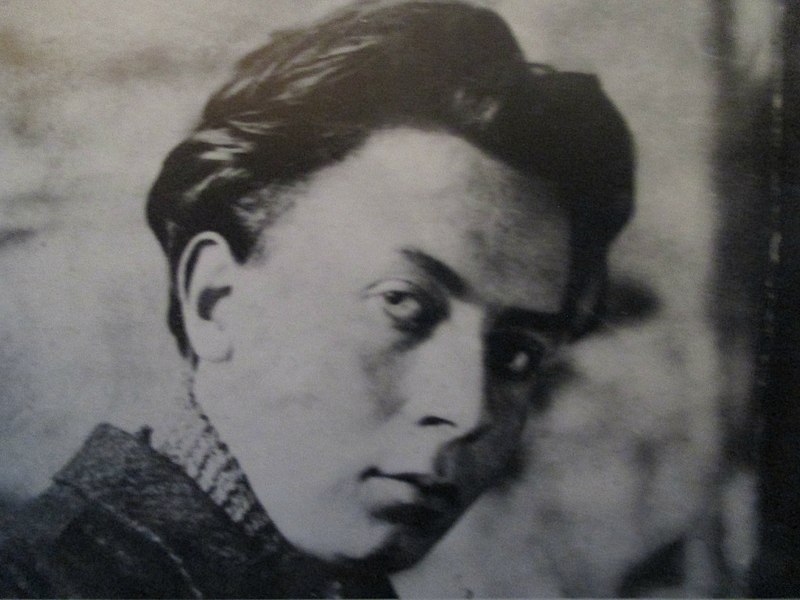 Robert Delaunay was a famous abstract expressionist artist born and raised in France. Delaunay received traditional art training in his early years, which shows in his early career works.
Delaunay's early works and their traditional style are well represented by his piece Study for 'The City', 1909-1910. This piece is closer to impressionism than abstraction, though some abstract expressionist styles can be seen in the warping of the buildings.
After he embraced abstract art, Delaunay's later works featured more of the abstract expressionist style he is known for. For example, Delaunay's piece Endless Rhythm, 1934, features basic geometric forms that lean more toward the 'pure art' that so many abstract painters worked to achieve.
18- Sam Gilliam (1933-2022)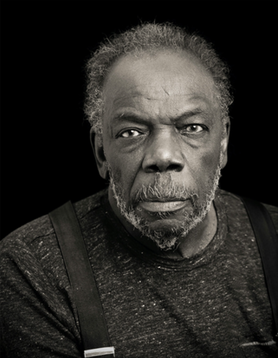 Sam Gilliam was an African American and famous abstract modern artist known for his work in the color field movement and his revolutionary canvas drapes. He was born in Tupelo, Mississippi, and raised in Louisville, Kentucky.
Gilliam's signature style involved painting abstract art onto loose canvases and then draping them on walls. This style of work was consistent throughout his career. For example, Gilliam created Swing in 1969 and Close to Trees in 2011.
Though Gilliam gained fame for his hanging art, he also worked in other styles. One of his other famous pieces is Helles, 1965, which features sharp colors and hard lines in a more traditional abstract style.
19- Willem de Kooning (1904- 1997)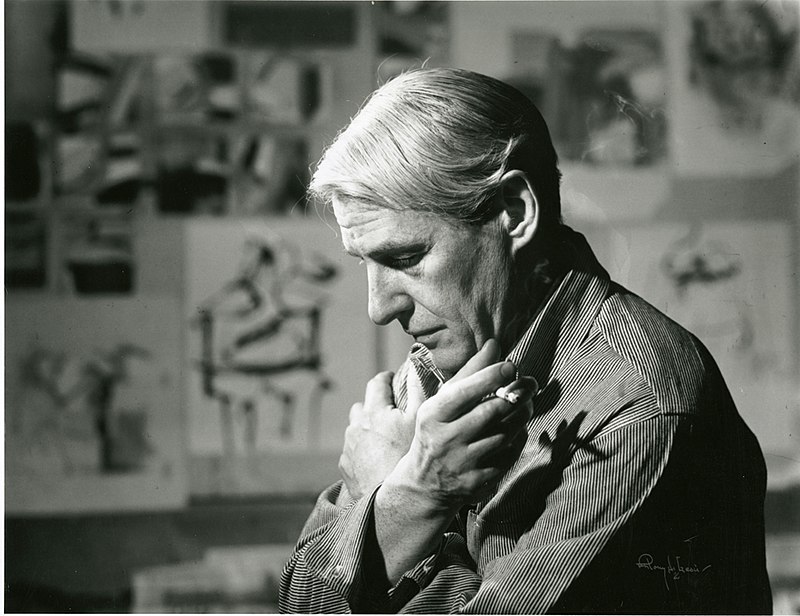 Willem de Kooning was an American and Dutch artist known for his work in abstract expressionism. De Kooning first came to the US in 1926 as a stowaway. He quickly settled in New York.
De Kooning's early works, primarily still life paintings and drawings, reflect his background and traditional education. For example, Bowl, Pitcher and Jug is a charcoal drawing of still life done by de Kooning ca. 1921.
Later in his career, de Kooning began to embrace abstract art. His particular abstract art style involved bur and a high degree of movement, a style that is known as action painting. Some of de Kooning's most famous action paintings are in his Women series, such as Woman, II, 1952.
20. Pablo Picasso (1881-1973)
Pablo Picasso was born in Málaga, Spain, and lived there until he and his family moved to Barcelona in 1895. He studied and worked in Barcelona until he moved to Paris, France in 1904.
Picasso is one of the most famous abstract artists to have ever lived. His impact on the art world cannot be overstated- most abstract artists that came after Picasso have cited him as a source of inspiration.
Picasso's work is usually sorted into periods. His early works are more literal than most of the work he is famous for and represents his classical training. You can see this style in his charcoal drawing Au Café, 1901.
Picasso's first dip into abstract art is his Blue Period. You can see his Blue Period style in his painting La repasseuse [Woman Ironing], 1904, which was done after he moved to Paris.
Picasso moved through many periods of art in his life, but the closest he got to total abstraction was his Synthetic Cubism period. You can see this style of abstract art in Pipe, Verre, Bouteille de Vieux Marc [Pipe, Glass, Bottle of Vieux Marc], 1914.
Pulling away from literal, figurative works and creating true abstract art was a step that Picasso never took himself. Still, his boldness and courage transformed the abstract artists after him. After Picasso laid the groundwork in his cubism pieces, the art world was forever changed.
Conclusion
Most abstract artists created art for art's sake. They believed art was meant to be observed and enjoyed without a contemplative or symbolic aspect. After centuries of perfecting realism and drama in art, the creation of abstract art was a revolutionary step in art history.
From the drip painting style developed by the famous abstract modern artist Jackson Pollock to the action painting done by de Kooning, art styles and movements came and went in quick succession during the abstract art movement.
These 20 famous abstract artists are tightly interwoven in influence and style, but each has their own unique characteristics that made them the iconic names we still remember today.