A nostalgic art book filled with amazing illustrations and commentary from the Dragon Ball series.
A Sky Longing for Memories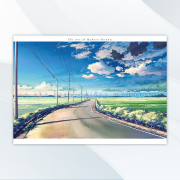 An inspiring art book with pieces from Shinkai's most famous works along with insightful commentary and design advice.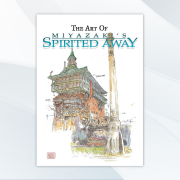 A collection of art books representing the creative process behind the iconic Studio Ghibli films, including commentary, early designs, and storyboards from Miyazaki and other artists.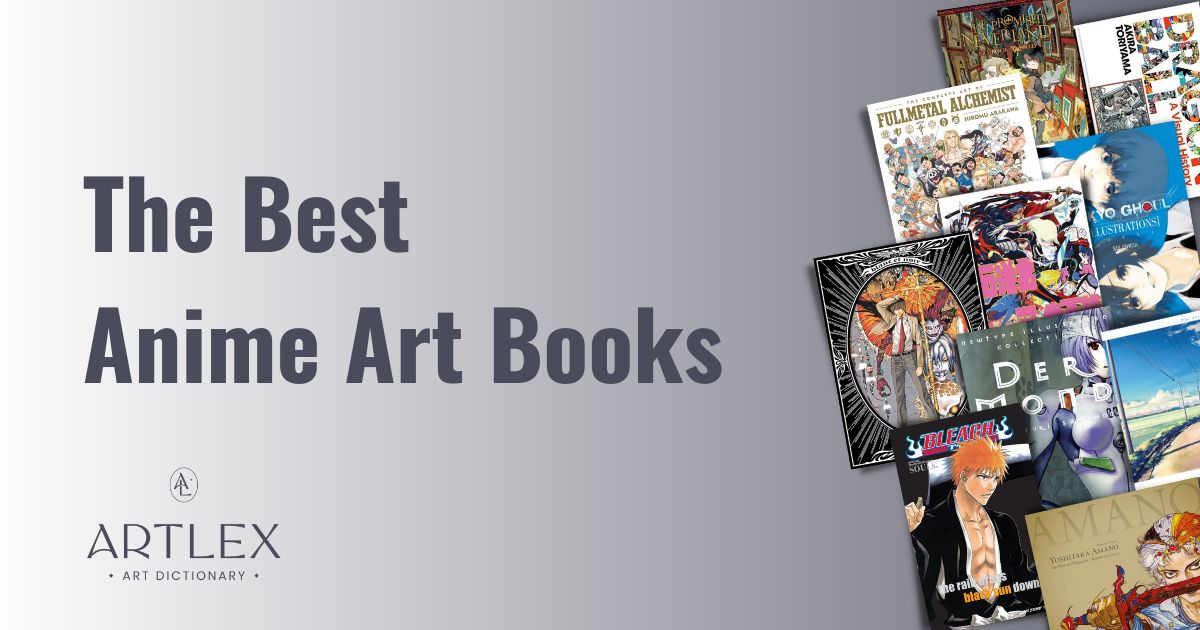 Since its origins in the 1960s, anime has marked the lives of many, not only in Japan, its country of origin. Thanks to the internet, globalization, and social media, Anime has spread to all corners of the world, becoming a global phenomenon and subculture full of enthusiastic members. Anime art books are great ways to do deep dives into the art of individual artists and characters, and are a rich source of inspiration for artists or avid fans. In the following guide we'll break down the best anime art books to get to satisfy your artistic hunger and curiosity.
What is Anime?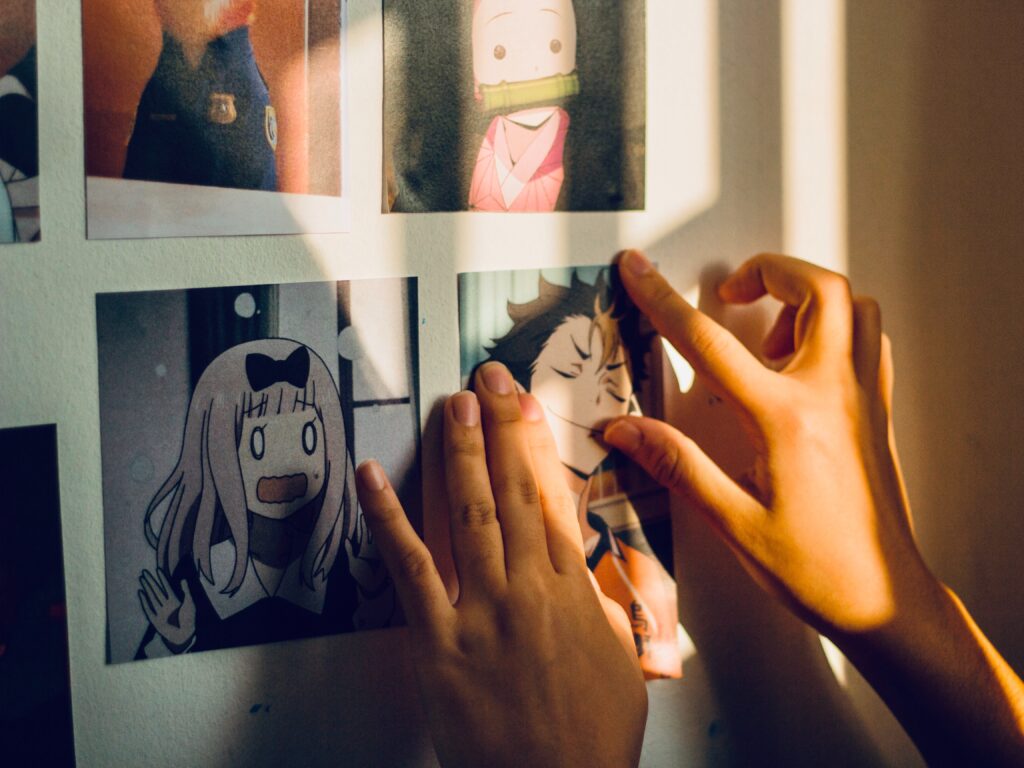 Anime is an art form that originated in Japan in the 1960's. It is characterized by a visual style with big round or very sharp eyes, an almost inexistent nose and mouth, stylized figures, and curious, sometimes striking hair shapes that border the impossible.

Each new anime has its own style, however behind the art and animation lies the essence of any successful anime and that is the story. The adventures of the characters are what captivate the hearts of anime fans, though sometimes the art and animation are not the best, the success of any anime series lies in the interactions and development of the characters, their view of their world, and how they approach and resolve conflicts be it in fantastical adventures or their daily lives.
What is manga?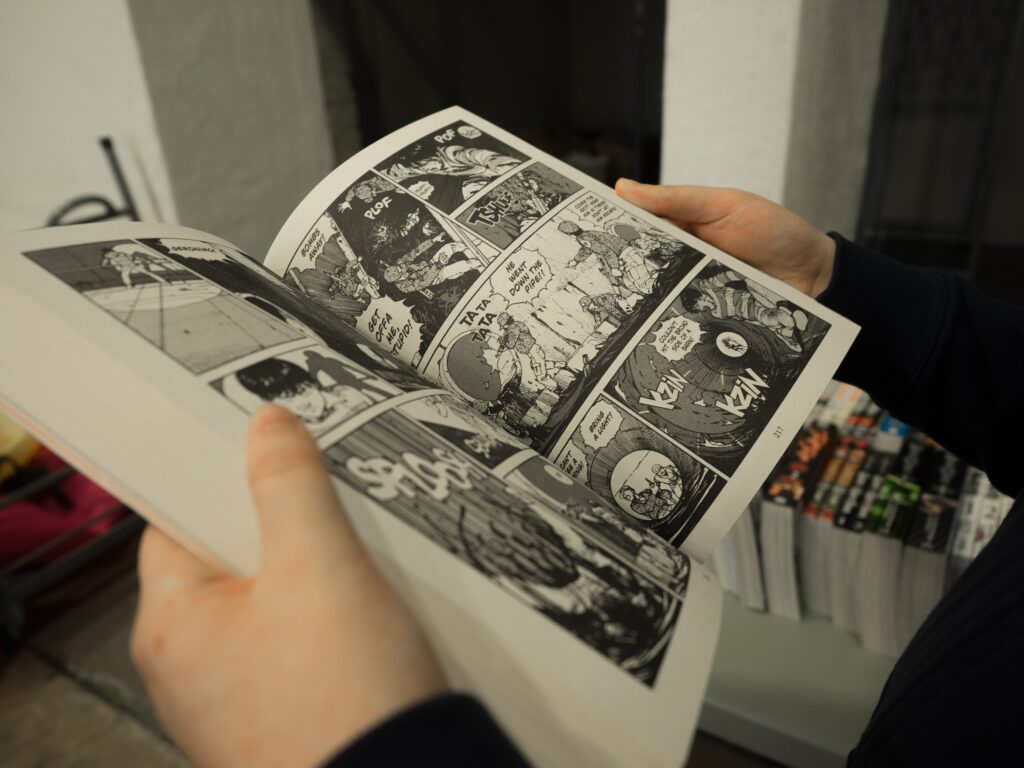 Although there are some exceptions, most animes are based on a story that has already been told (or that is currently ongoing), and in most cases, those stories are in a printed format called "manga". Manga is what Japanese comic books are called, though the style is completely different from western comic books as well as the format and length, mangas are the source from where most animes come from.
Published by big editorial houses on weekly or monthly formats, mangas tell stories through chapters and arcs using beautiful art and stories to captivate their public, and it is well known that if you want to know everything about a certain anime, the manga is the most complete source of information about it.
What is an anime art book?
At the end of the day, anime always leaves us wanting more. And if our favorite show is over and we already finished reading the manga and yet, we still want more, we can always buy the art book. In contrast with other media artbooks that feature interviews, designs, inspirations, and parts of the creative process, anime art books usually have gorgeous page spreads of art, shots that weren't included on the show, and some extras and commentaries from the creators.
Anime art books are not only for die-hard anime fans but for anyone that enjoyed the show and wants to have a small piece of it at home, and that's why here we bring you the list of what we consider the best anime artbooks.
The Best Anime Art Books in the Market Today

The following list contains not only the best anime art books but also amazing art books from recognized anime movies, independent artists, and character designers that have left a significant impact on the anime industry and shaped the concept of anime that we have nowadays.
Many other anime art books are not included on the list mainly because of the language since most of them are usually not translated from Japanese or are very hard to get, however, this list will not disappoint since it has some of the best art books available online.
Let's begin!
#1 – Dragon Ball: A Visual History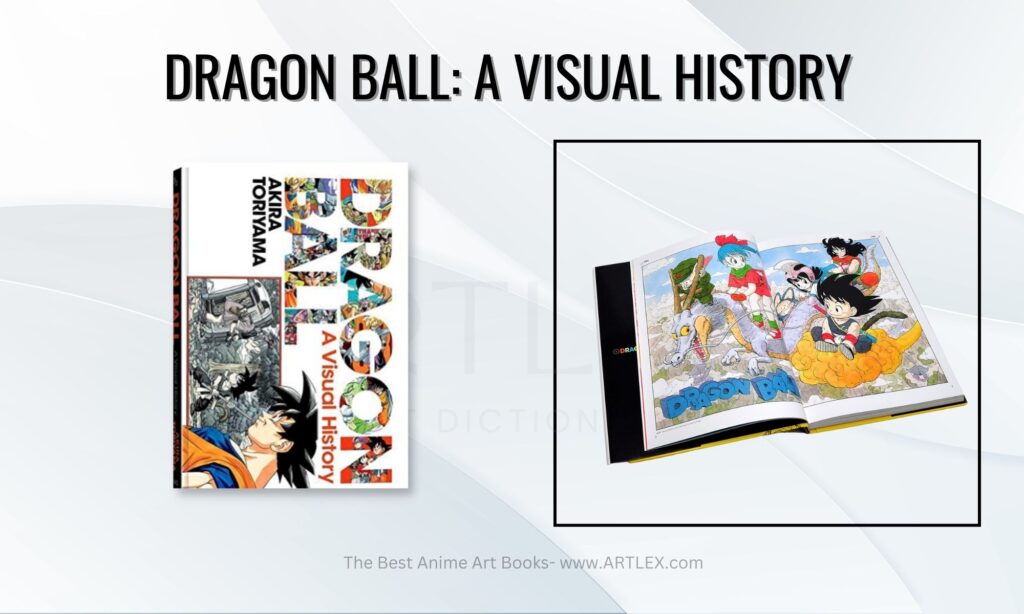 Author: Akira Toriyama
Language: English
Price: ~$31.49
Every anime fan has watched or at least heard about Dragon Ball, being the first anime for many fans around the world, this anime by Akira Toriyama has a set place in the heart of many, even if you're not a die-hard anime fan, this art book will take you down the memory lane, filled with amazing illustrations of this beloved classic, this book has also commentary from the author as well as shots from the show and the manga.

#2 – Der Mond: The Art of Neon Genesis Evangelion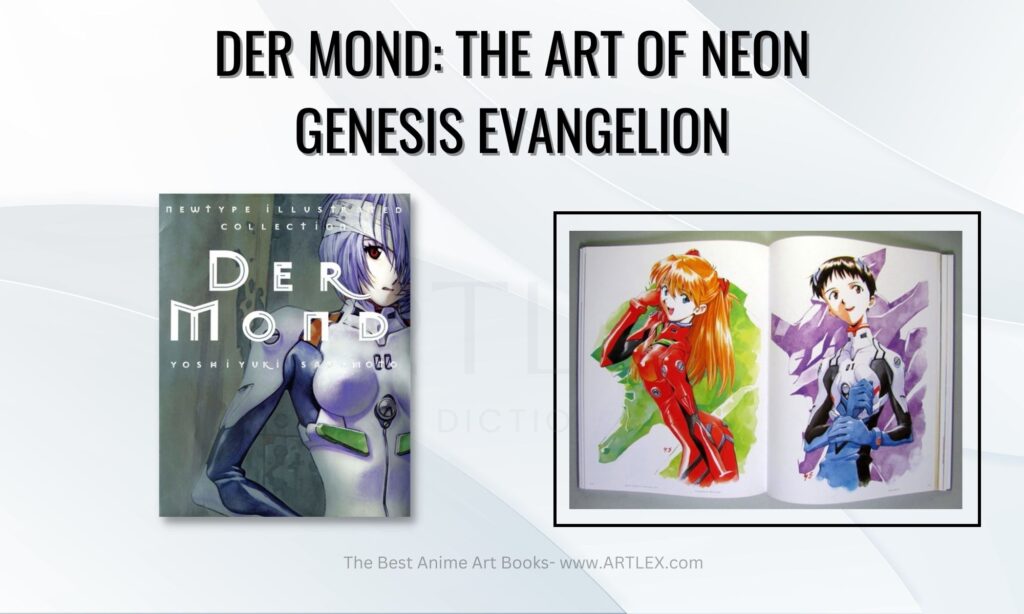 Author: Yoshiyuki Sadamoto

Language: English

Price: ~$28.52
The iconic anime series Neon Genesis Evangelion marked the life of not only anime fans but of the whole animation industry, setting a clear reference in storytelling and visual development, Evangelion has always been considered a masterpiece. This very affordable high-quality art book is full of fantastic art, not only illustrations but sketches and it also includes the art of other projects like games and anime towards the end. More than worth the inexpensive price and a must-have for anime artists and anime fans.

#3 – Bleach Souls, Official Character Book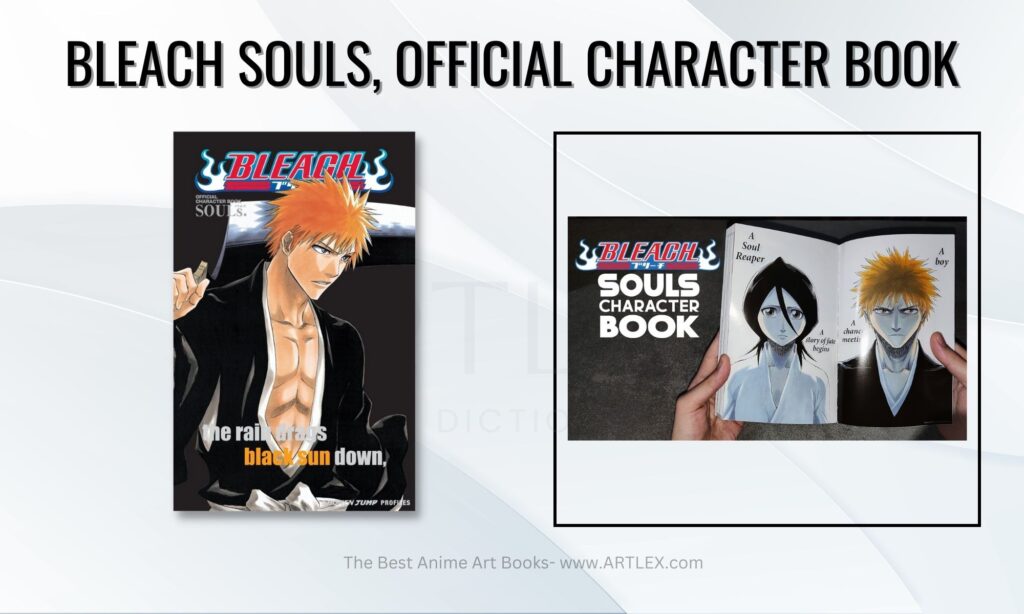 Author: Tite Kubo

Language: English

Price: $15.94
Bleach is an extraordinary anime series that has not only a great plot but many well-developed characters that are loved by the fans. This art book focused on the characters has a lot of pages full of information, beautiful art, an interview with the author, and also a one-shot of the series that is available only on this book. Another great perk of this artbook is the stickers that come with it and a mini-poster. A must-have for bleach fans and anime stans that want to have a piece of this series at home.

#4 – Tokyo Ghoul Illustrations: Zakki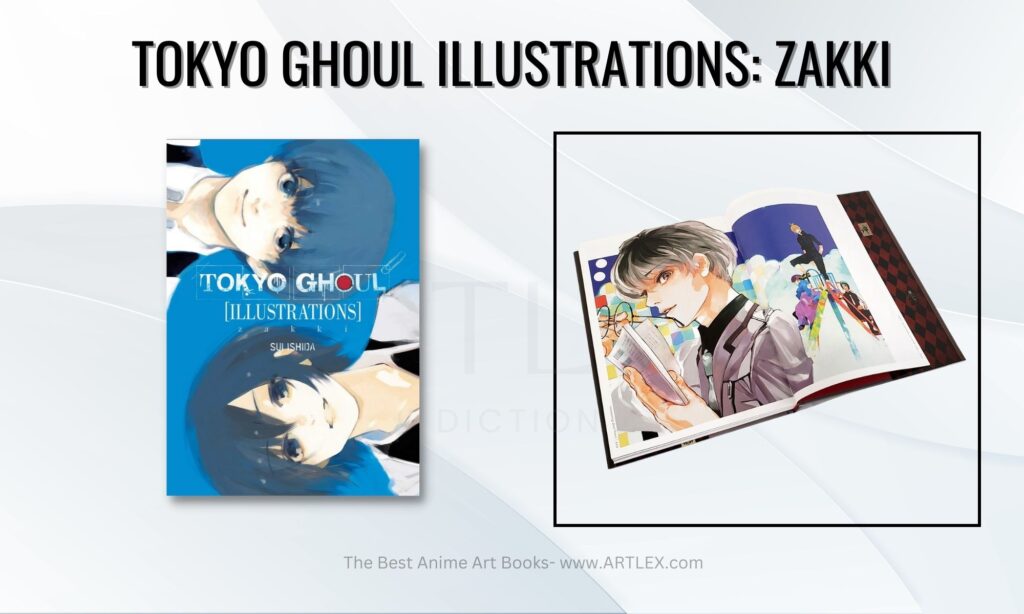 Author: Sui Ishida

Language: English

Price: ~$22.57
Tokyo Ghoul is an anime that leaves a heavy impact on anyone that watches it. The trama, the gore, the suspense, and the character's development through the series along with the amazing art style are what make Tokyo Ghoul an animated gem. This artbook has the beautiful art of Shui Ishida's manga along with commentary, character sketches, and some rejected designs that complement the series. Amazing art book not only for Tokyo Ghoul fans but also for anime artists and art geeks.

#5 – Blanc et Noir: Takeshi Obata Illustrations
Author: Takeshi Obata

Language: English

Price: ~$66.22
Death Note is a world-level popular anime series, the very intriguing plot, the moral struggles of the characters and the intellectual rivalry between the protagonists along with the gorgeous art style are some of the reasons behind the immense popularity of this series. This artbook collects the best art of Takeshi Obata in the form of illustrations and posters. The size also helps with the image quality since this art book is larger than usual. The commentary and extra content of Obata's other works only add to the reasons this art book is a must-have.

#6 – The Complete Art of Full Metal Alchemist
Author: Hiromu Arakawa

Language: English

Price: ~$31.88
Full Metal Alchemist is a very rich story, an inspiration for fellow creators and aspiring artists. The two amazing anime adaptations that this manga got are incredibly popular and loved by the fans. This artbook has the complete collection of the manga's illustrated covers along with some extras, including a step-by-step illustration tutorial by the great Hiromu Arakawa.
#7 – The Promised Neverland: Art Book World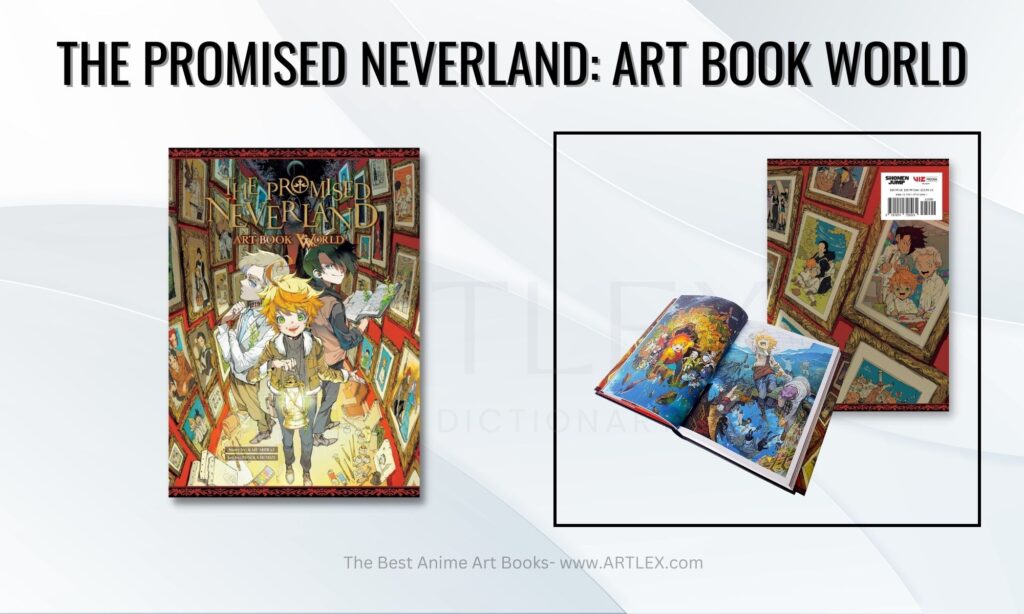 Author: Kaiu Shirai, Posuka Demizu

Language: English

Price: ~$29.99
The Promised Neverland is one of the most popular series nowadays, the unique and beautiful art style captivated the hearts of many fans, though the story is what made this series a hit. And as usual with hits, fans seem to never have enough of them, so this beautiful art book is a must have if you want to know more about the story, the creators, and the characters of this anime. This book includes lots of commentary and interviews with the creators of this series, though it is yet to be released in June, it is advised to pre-order before it's too late.
#8 – A Sky Longing for Memories: The Art of Makoto Shinkai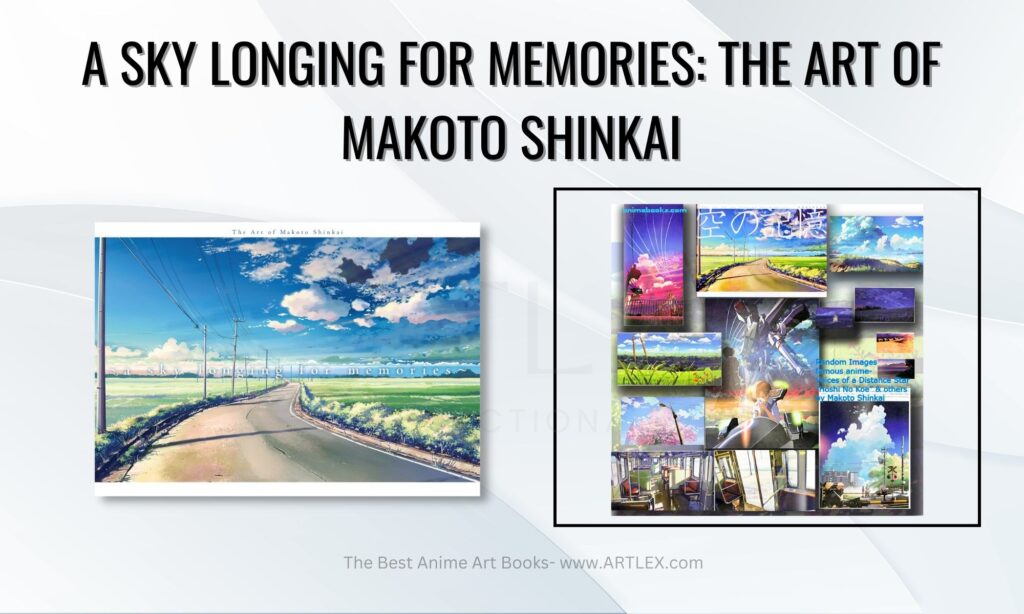 Author: Makoto Shinkai

Language: English

Price: ~$29.49
Makoto Shinkai has a well-established name in the anime industry, his work is well known and loved by many, and this art book is a significant source of inspiration and knowledge for fellow artists and anime fans. Including pieces of his best works, like Kimi no Na Wa, 5 Centimeters per Second, and Voices of a Distant Star along with very insightful commentary and design advice, this art book is another must-have for artists and anime fans.

#9 – Yoshitaka Amano: The Illustrated Biography – Beyond The Fantasy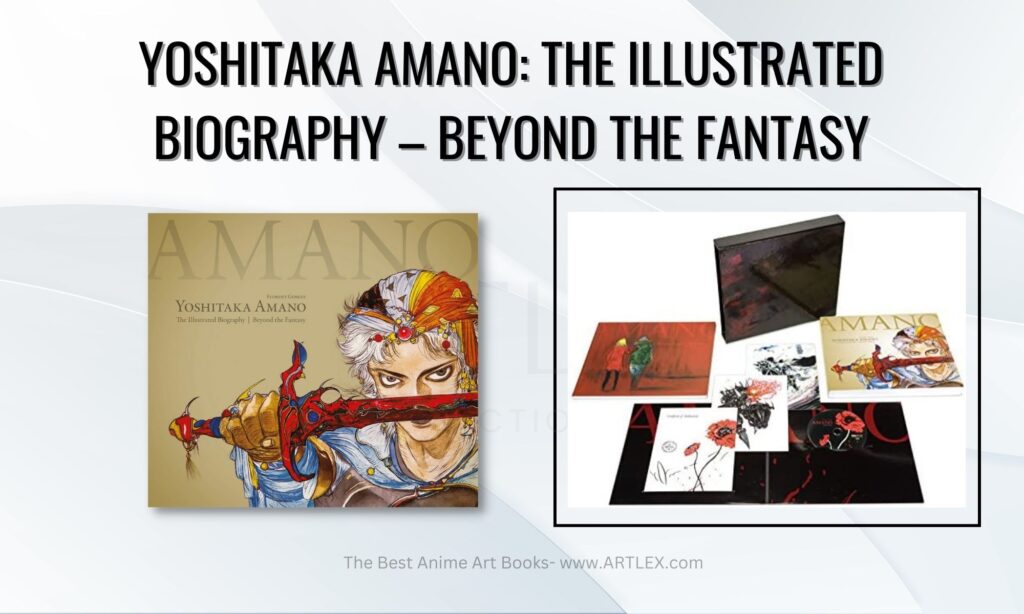 Author: Yoshitaka Amano, Others

Language: English

Price: ~$37.73
This artbook is a collection of the best works of the worldwide recognized artist Yoshitaka Amano, including illustrations from the famous Final Fantasy series along with fine art, other commission works from his years as an independent artist, and the best of his most recent works under Dark Horse Comics, this book is a great source of inspiration for any artist. The quality of the book and the included lithographs is amazing, making this artbook another work of art from Amano.
#10 – Hiroyuki Imaishi Anime Artworks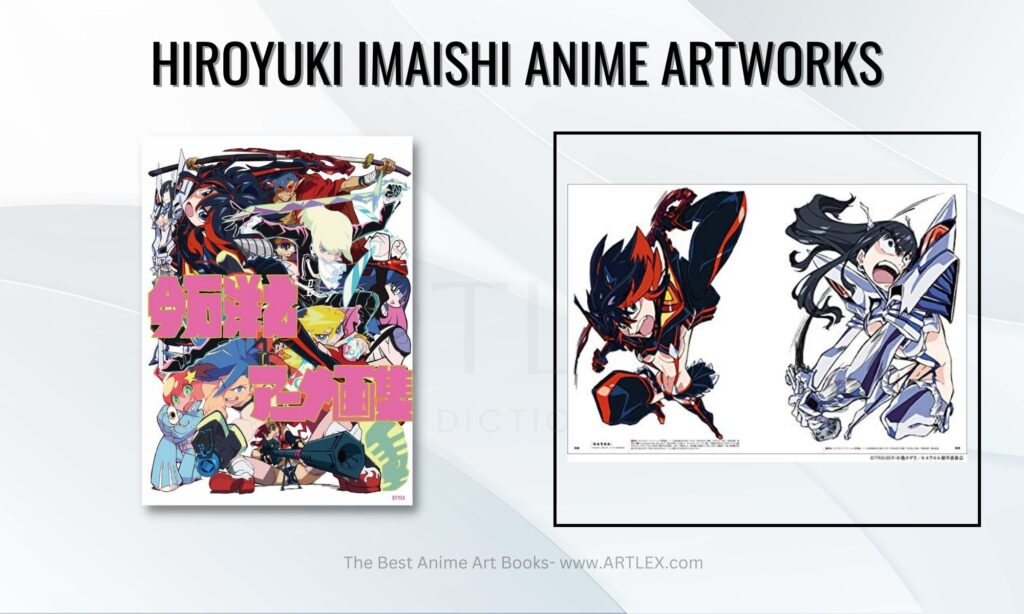 Author: Hiroyuki Imaishi

Language: Japanese

Price: ~$65.00

Having worked in series like Kill la Kill, Promare, Neon Genesis Evangelion, and Gurren Langan, Imaishi's work is considered an inspiration in the animation industry. This artbook is a big collection of illustrations, sketches, and designs. Great for aspiring anime artists, animators, and character designers.
#11 – Art of Studio Ghibli & Hayao Miyazaki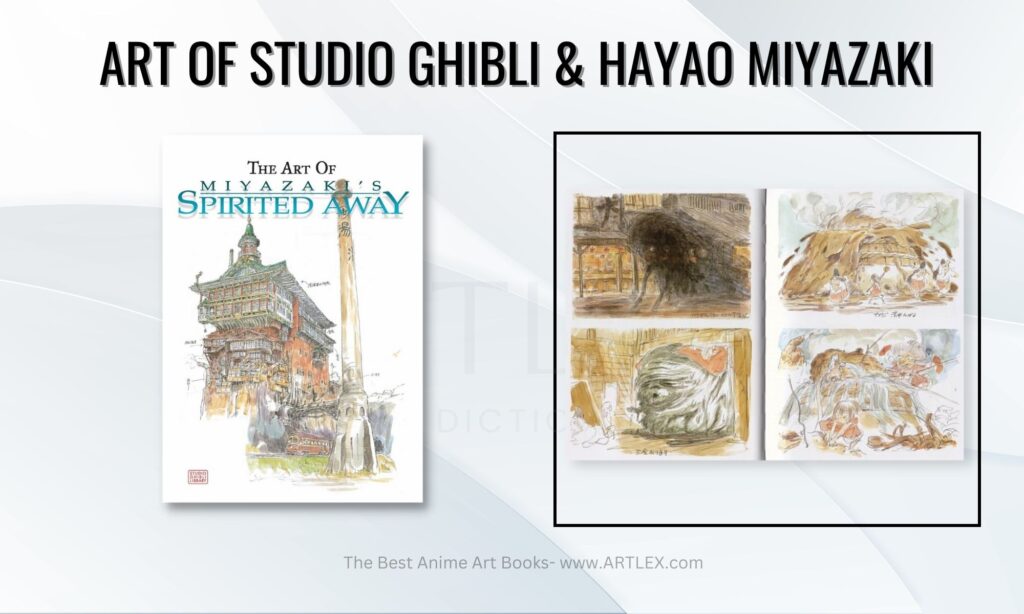 Author: Hayao Miyazaki

Language: English

Prices: Varied

We couldn't finish this list without including the works of the great Hayao Miyazaki, the name of Studio Ghibli speaks for itself, having a set place in the heart of millions of fans and artists all around the world, the numerous movies produced by Miyazaki are and will always be considered as a work of art. The following list contains the art books published after the movies and there is no need to say that owning even one of them is a privilege not only for fans but for animators and artists.
All of these art books include not only gorgeous spreads of art and illustration but the process behind the films, commentary from Miyazaki and artists from the studio, early designs, and storyboards as well as the insight behind the world-building and narrative from the movies.