Rene Lalique is a French jeweler and glass designer born on 6 April 1860 in Ay Champagne, France. After his father's death, he apprenticed at a goldsmith's workshop in Paris. He attended the College Turgot at twelve, where he learned the basics of drawing. Simultaneously, he took art classes at the Ecole des Arts Decoratif in Paris.
Rene continued his education at London's Sydenham Art College from 1978 to 1980. After finishing his education, he returned to France and worked as a freelance designer before establishing his firm in 1885. Rene participated in the 1900 International Exhibition in Paris, where his works gained worldwide acclaim.
Sarah Bernhardt and Calouste Sarkis Gulbenkian were two of the influential names on his patron list. Rene frequently experimented with new mediums and invented new designs. In 1918, he opened a glass factory at Wigen-Sur-Moder in France. He exhibited his latest glass designs at the Paris Exhibition in 1925, becoming the face of decorative fashion in his time. Rene died on 1 May 1945.
What was Rene Lalique Known For?
Rene Lalique was known for his unique and decorative glass designs. His famous style of molded glass in creating glass ornaments and jewelry entails using ice surfaces and elaborate relief patterns. Motifs employed in the glass designs were usually women, snakes, or insects. Rene was also a leading contributor to the use of glass in architecture.
Who was Rene Lalique Influenced By?
Rene Lalique was influenced by Parisian jeweler and goldsmith Louis Aucoc. Rene became an apprentice of Aucoc after his father's death and continued practicing at his workshop while he studied. Aucoc was a leading designer of the Art Noveau period, a style Rene also adopted.
What Art Movement was Rene Lalique Associated With?
Rene Lalique was associated with the Art Noveau movement.
Rene Lalique Artwork
Below are some of the artworks of Rene Lalique
Acanthes Vase
Aigrettes Vase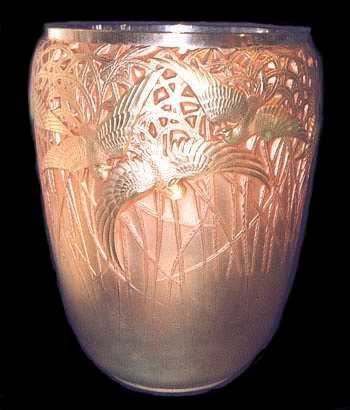 Antilopes Vase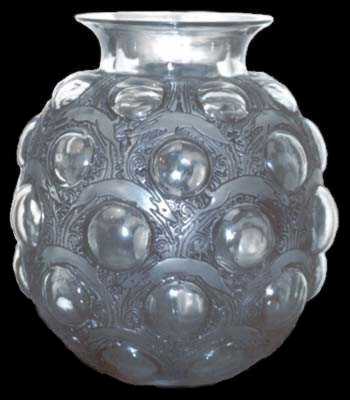 Avallon Vase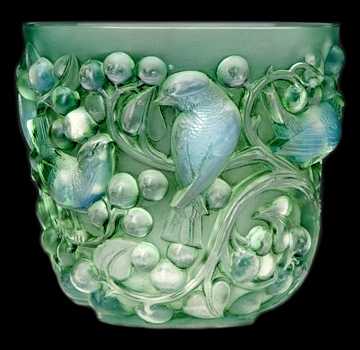 Baise Vase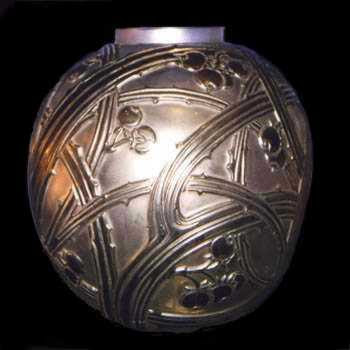 Bouchardon Vase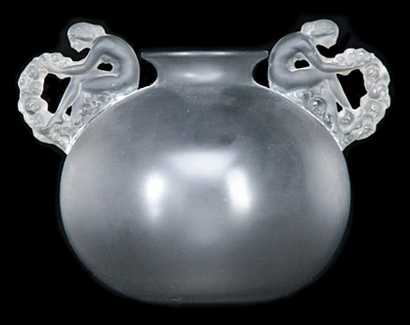 Bresse Vase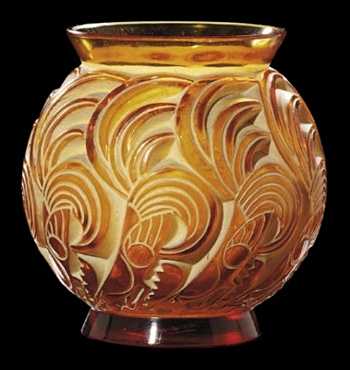 Charmilles Vase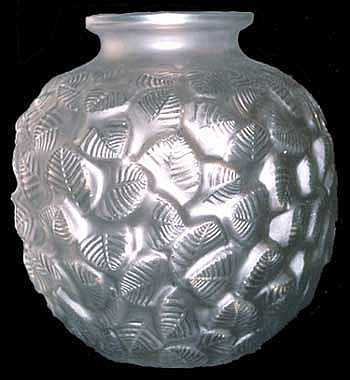 Coquilles on Pedestal Bowl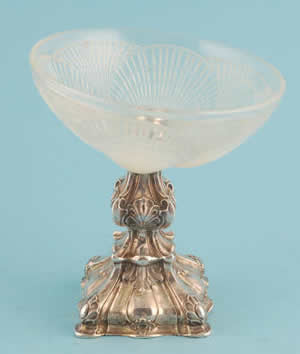 Courges Vase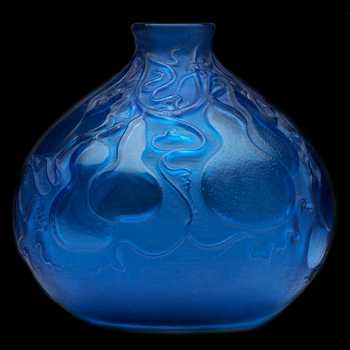 Crystal Glass Birds in Flight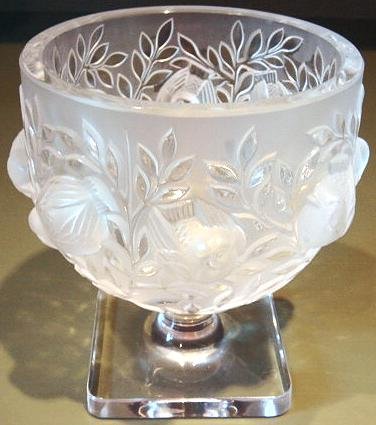 Domremy Vase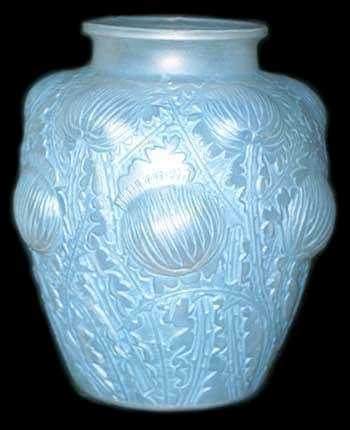 Escargot Vase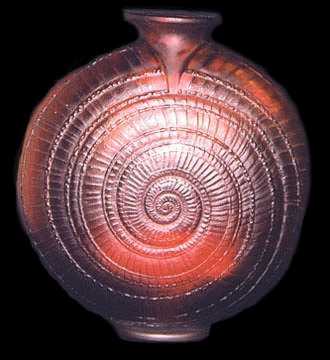 Fougeres Vase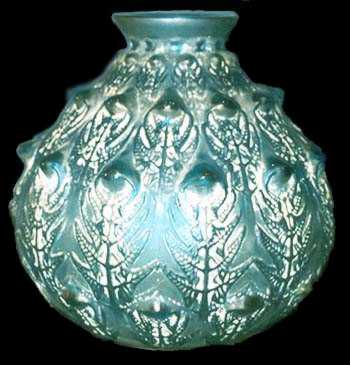 Grenade Vase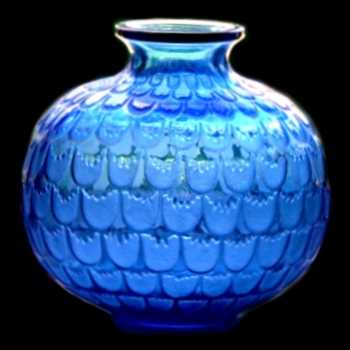 Malines Vase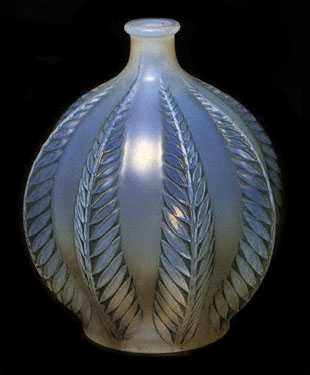 Marisa Vase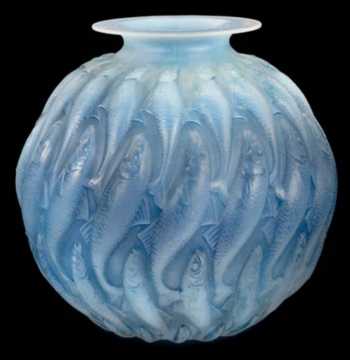 Martin Pecheurs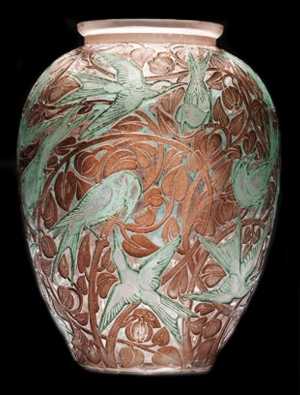 Medaillons Vase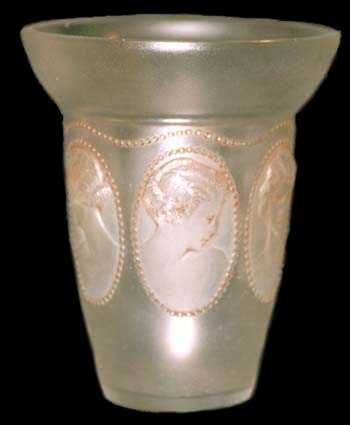 Malin Vase

Monnaie du pape vase
Oleron Vase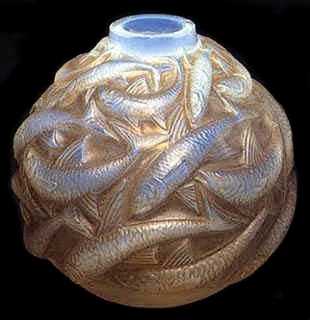 Oran Vase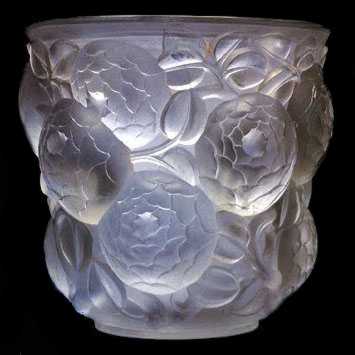 Perruches Vase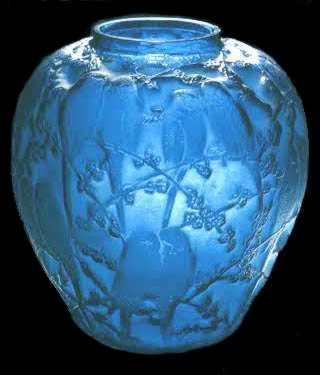 Petrarque Vase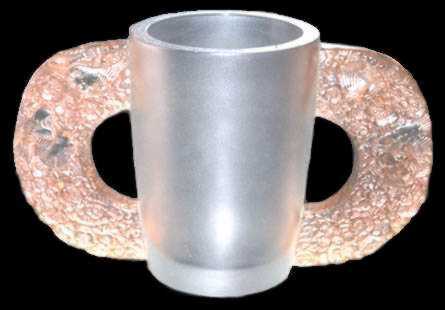 Pierrefonds Vase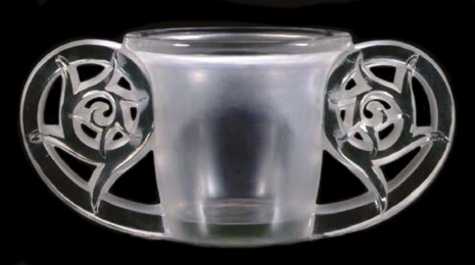 Poissons Vase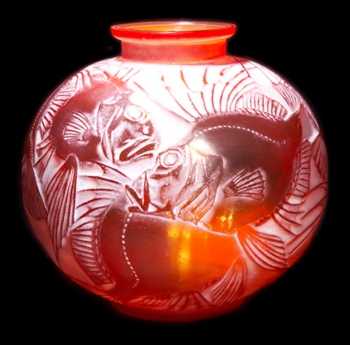 Quatre Masques Vase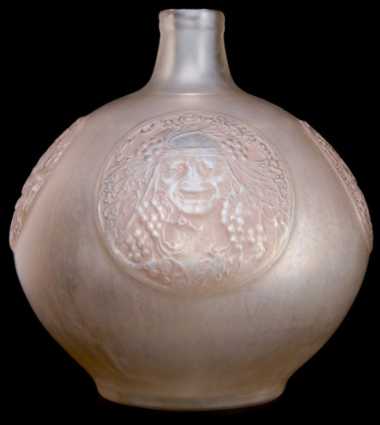 Tournesols Vase