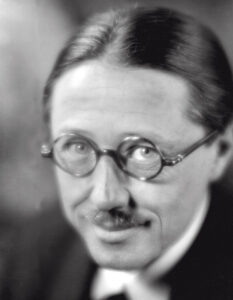 Emile-Jacques Ruhlmann was a French furniture designer and interior decorator who symbolized the luxury and modernity of Art Deco. Emile-Jacques was born on the 28th of August, 1879 in Paris, where his father ran a successful business painting and designing the interiors of apartments. After his father died, Emile-Jacques took over the business and started making fine furniture. All of Emile-Jacques' designs were original. He carried a sketchbook at all times.
Emile-Jacques Ruhlmann is known for his alluring and expensive furniture made with materials sourced from around the world. He used rare and expensive woods like ivory, ebony, and rosewood, and he often charged less than what I cost him to make the furniture. Emile-Jacques received international recognition at the Paris International Exhibition of Modern Decorative and Industrial Arts in 1925. His pavilion at the exposition brought him several famous clients.
Find Original and Imitation Ruhlmann Desks on 1stDibs.com
When did Emile-Jacques Ruhlmann start Designing?
Emile-Jacques Ruhlmann's first furniture design experience was in 1910, when he designed furniture for his first apartment. Emile-Jacques co-founded an interior design company with Pierre Laurent in 1919. He sketched each piece in smaller scales before making the full-scale drawing used to make the furniture.
What does Emile-Jacques Ruhlmann design?
Emile-Jacques Ruhlmann made different types of furniture with exotic materials. His designs included corner cabinets, armchairs, lady desks, rolltop desks, etc. In addition, he made an original desk for the French Council President's office, painted it in black lacquer, and designed stage sets for Paul Geraldy.
Who inspired Emile-Jacques Ruhlmann?
Emile-Jacques' early work reflected influences from the Arts & Craft Movement in Europe, but he vocally expressed his disdain for the movement.
What Art Movement is Emile-Jacques Ruhlmann associated with?
Emile-Jacques' designs and works are classified in the Art Deco movement. Emile-Jacques was an important figure and leading contributor to the movement
Emile-Jacques' Designs:
Images of the finely crafted works and designs of Emile-Jacques Ruhlmann can be found below: