Mikhail Larionov was a Russian painter born on 3 June 1881 in Tiraspol, Russia. In 1891, Mikhail's family moved to Moscow, where he enrolled at the Voskrensky Technical High School, graduating with a diploma in 1893. Mikhail furthered his education at the Moscow Institute of Painting, Sculpture, and Architecture, studying under Isaac Levitan. In 1900, he met fellow student Natalia Goncharova who would become his lifelong partner.
Mikhail held his first exhibition in 1902 and discontinued his studies at the Moscow Institute after his expulsion for leading a demonstration. The following year, he met Sergei Diaghilev and made acquaintance with him. By 1906, Mikhail had earned the attention of critics and art dealers for his paintings. He exhibited with the Union of Russian Artists and at the Salon d'Automne. He co-founded the Jack of Diamonds group in 1910, a revolutionary artist society.
Together with Goncharova, Mikhail Larionov formed a group that focused on painting in Russian themes rather than Western methods. The couple also experimented with set design, theater, and performance art. Mikhail moved to Paris with Natalia and held their first exhibition there, which was successful. He was drafted into the army in 1914, suffering an injury that same year before his discharge in 1915. Mikhail died in 1964, two years after Natalia's death.
What was Mikhail Larionov Known For?
Mikhail Larionov was known for pioneering a distinctly Russian style of painting that reflected Russian history. Mikhail painted with oil on canvas and used bold colors and decorative patterning. Mikhail's methods expressed dynamism and movement in his paintings.
Who was Mikhail Larionov Influenced By?
Mikhail Larionov was influenced by his teachers at the Moscow Institute – Valentin Serov, Isaac Levitan, Vasily Baksheev, and Victor Borisov-Mustatov. The works of French modernist painters such as Paul Cezanne and Paul Gaugin inspired his foray into Primitivism and Futurism.
What Art Movement is Mikhail Larionov Associated With?
Mikhail Larionov is associated with the Futurism art movement.
Mikhail Larionov Artwork
Below are some of the artworks of Mikhail Larionov
A Tree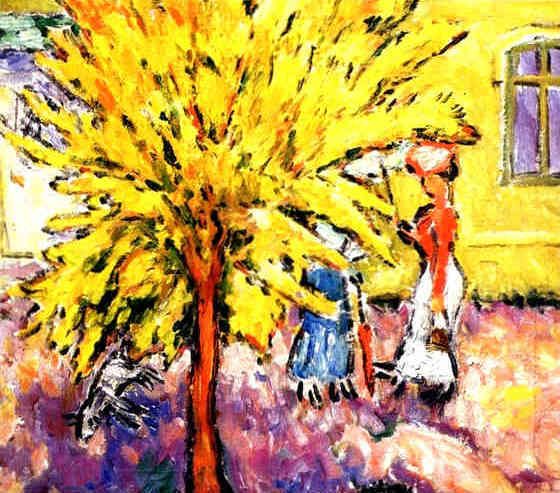 Officer's Hairdresser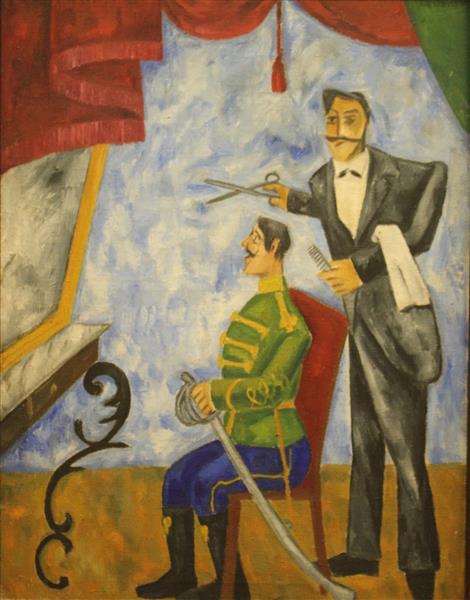 Portrait of a Man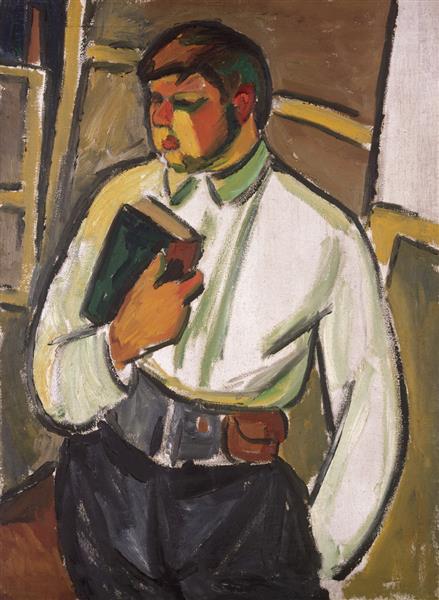 Portrait of Natalia Goncharova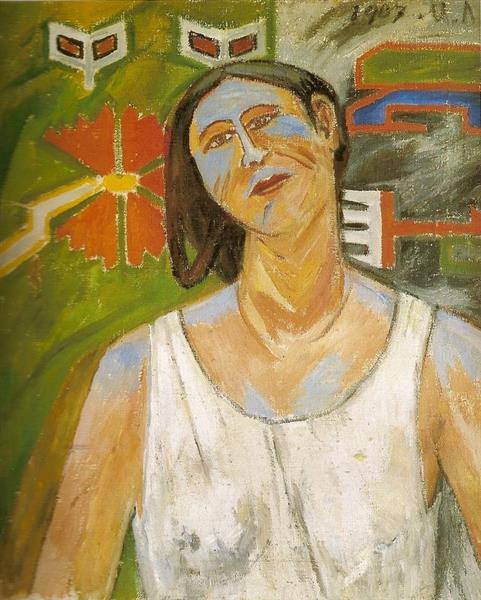 Red and Blue Rayonism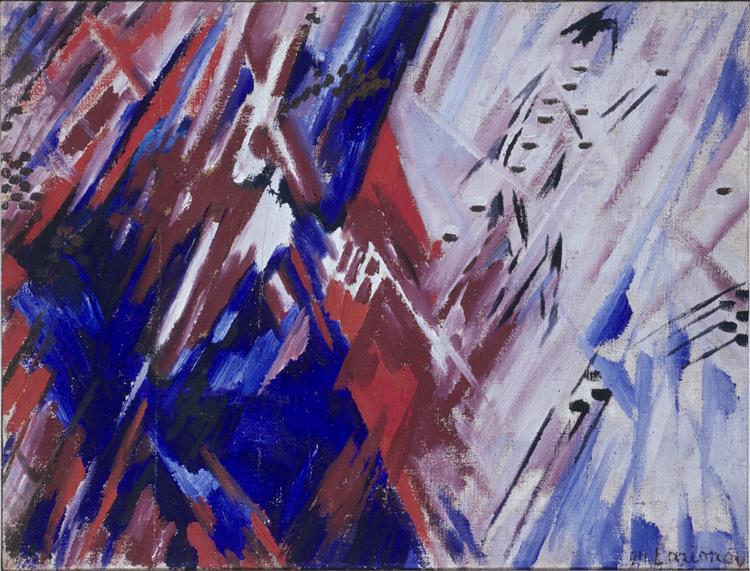 Resting Soldier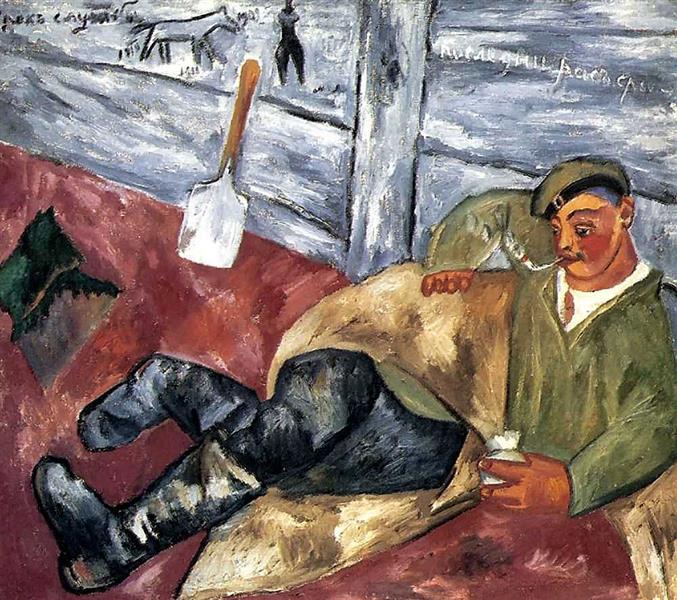 Self Portrait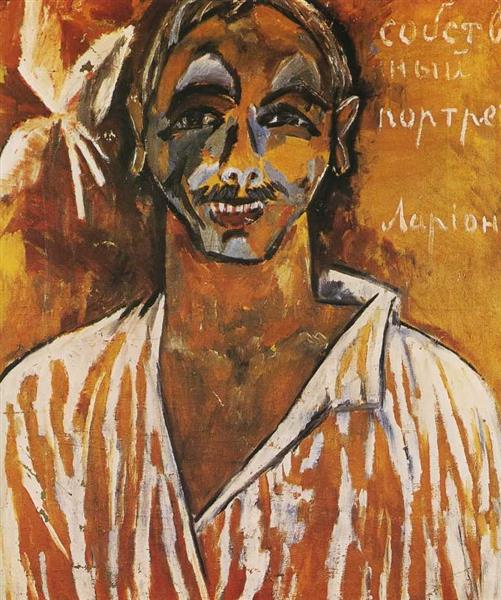 Soldier on a Horse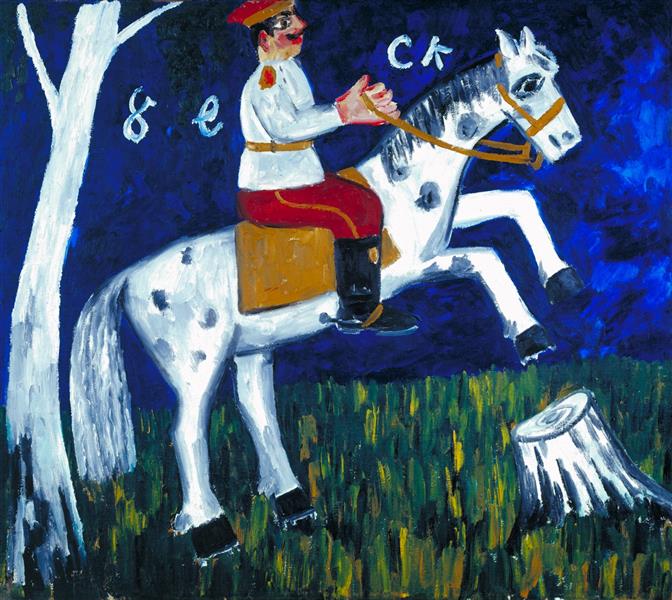 Spring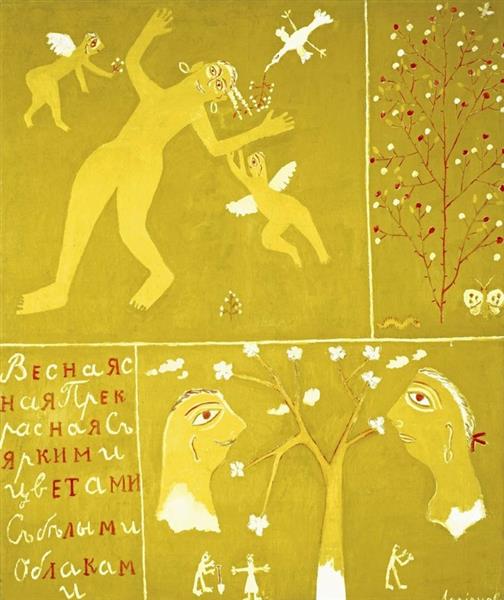 Still Life with Lobster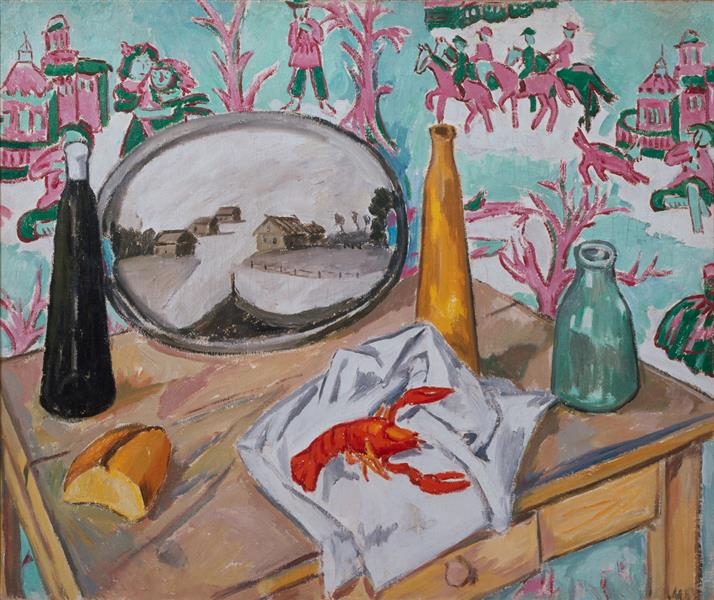 Summer
Velimir Khlebnikov

Waitress