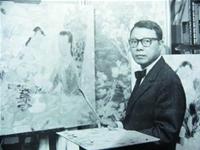 Le Pho was a Vietnamese painter born on 2 August 1907 in Ha Noi, Vietnam. In 1925, he enrolled at the Ecole des Beaux-Arts in Hanoi and studied there till 1930. He won a study scholarship to the Ecole des Beaux-Arts in Paris under the tutelage of Victor Tardieu and returned to Vietnam after the conclusion of his studies in Paris.
Back in Vietnam, Le Pho taught at the École Supérieure des Beaux Arts de l'Indochine and later became a professor in 1933. He returned to Paris in 1937 as a jury member of the International Exposition in Paris. The following year, he held his first solo exhibition in Paris, which became the first of many successful shows.
Le Pho exhibited his artworks extensively in Europe and abroad – Lyon, Morocco, New York, Brussels, Buenos Aires – becoming one of the first few Vietnamese artists to earn worldwide recognition. He participated annually in the Salon d'Automne and Salon des Independants exhibitions. Le Pho died on 12 December 2001 in Paris.
What was Le Pho Known For?
Le Pho was known for his paintings of Vietnamese landscapes and women. His earliest works were depictions of landscapes in areas he grew up. Le Pho's change of subject came on his return to Vietnam when he started painting pictures of lush Vietnamese women surrounded by floral still-lifes and landscapes. His preferred medium was oil or watercolor on silk and canvas.
Who was Le Pho Influenced By?
Le Pho was influenced by Victor Tardieu, whose arrival in Hanoi helped Vietnamese artists develop a previously-absent identity by combining their personal experiences with Western painting methods. Le Pho's artworks emanate a feeling of nostalgia that showcases the influence of Tardieu's teachings.
What Art Movement was Le Pho Associated With?
Le Pho was associated with Impressionism and Surrealism art movements.
Le Pho Artwork
Below are some of the artworks of Le Pho
Three Ladies in the Garden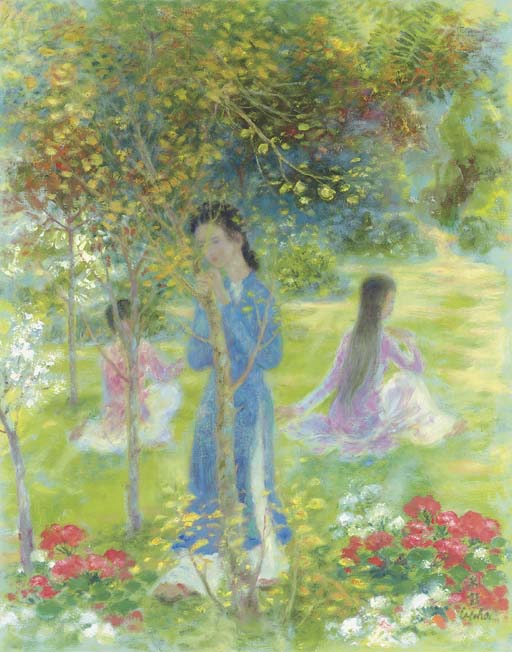 A Seated Woman Reading Letter in the Garden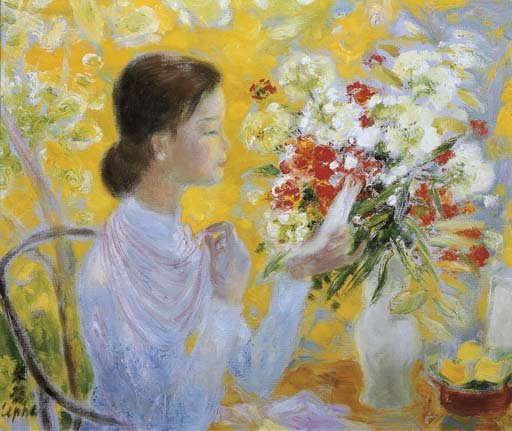 Bouquet Arrangement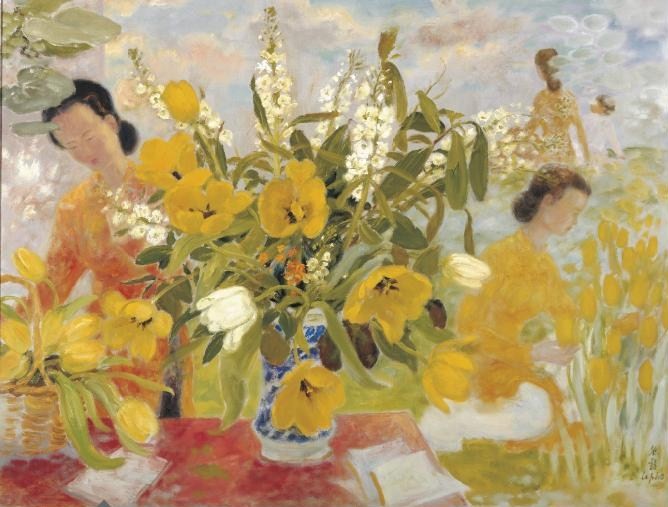 Bouquet of Flowers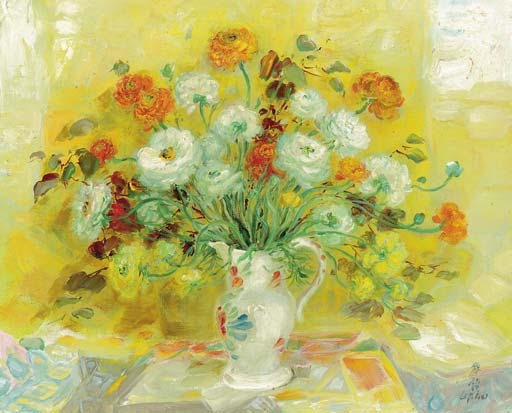 Bouquet of Flowers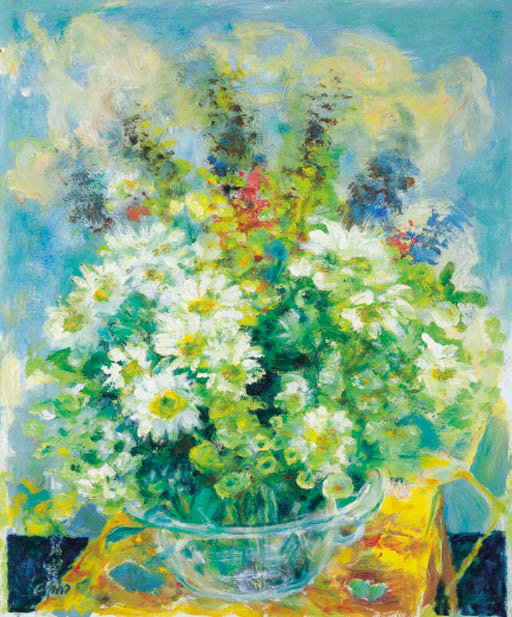 Chinese Vase
Flower Composition

Flowers

Reading

Still Life with Artichokes

Still Life with Flowers and Cherries

Still Life With Flowers

Still Life With Flowers

Still Life

The Card Game