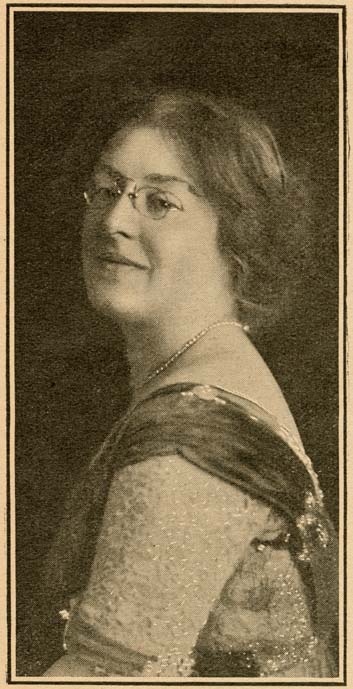 Ethel Carrick Fox was an English painter born on 7 February 1872 in Uxbridge, Middlesex. Ethel first studied at the Slade School of Fine Arts in London under the tutelage of Henry Tonks. Encouraged by Francis Bate, Carrick learned to paint Plein-air and adopted the method in many of her paintings.
In 1903, Carrick exhibited her artwork for the first time in London. Consequently, she traveled to Australia and France, earning worldwide acclaim by participating in solo and group shows. Carrick spent much of her time traveling across Europe, Asia, and the Middle East, especially after her husband died in 1916.
Ethel was a distinguished member of reputable associations such as the International Union of Women Painters, the Salon d'Automne, and the Union Internationale des Beaux-Arts et des Lettres. She received several awards and honors for her artworks, commending her mastery of the art of painting. On 17 June 1952, Carrick died in a hospital in Melbourne.
What was Ethel Carrick Fox Know?
Ethel Carrick Fox was known for her colorful paintings capturing city people's freedom and leisure scenes. Though she got training in the techniques of Impressionism, Ethel's work showcases uniqueness in her generous use of bright colors and decoration. Carrick's preferred medium is oil on canvas.
Who was Ethel Carrick Fox Influenced By?
Ethel Carrick Fox was influenced by Francis Bate. Bate was known for encouraging Plein-air painting and impacted Ethel's adoption of the method. Her choice indirectly led to her marriage to Emmanuel Phillips Fox, a fellow painter. Carrick's Plein-air painting method enables her to capture the vibrancy of city life accurately.
What Art Movement was Ethel Carrick Fox Associated With?
Ethel Carrick Fox was associated with the Impressionism art movement.
Ethel Carrick Fox's Artwork
Below are some of the artworks of Ethel Carrick Fox
A Sunny Cruise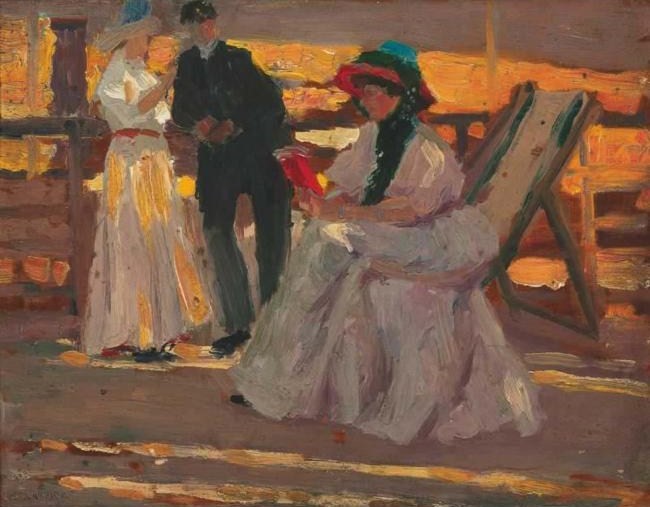 Afternoon at the Beach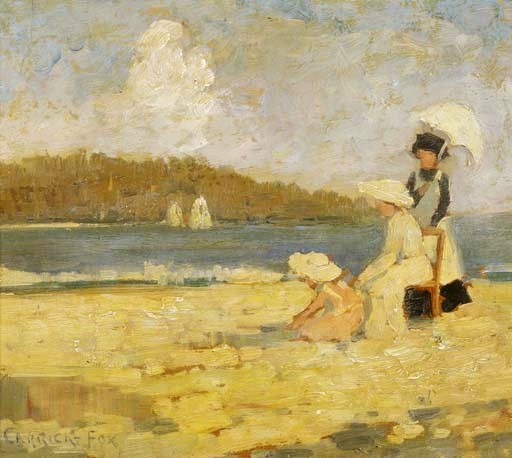 Afternoon on the Quai des Grands Augustins, Paris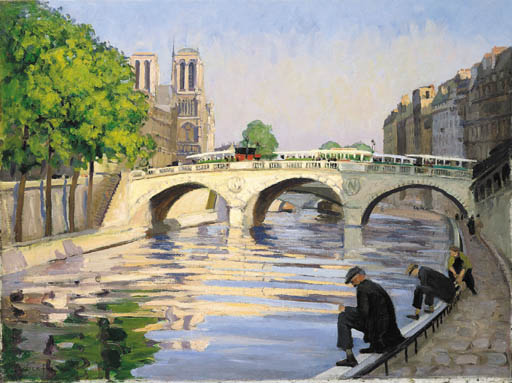 Arabs Bargaining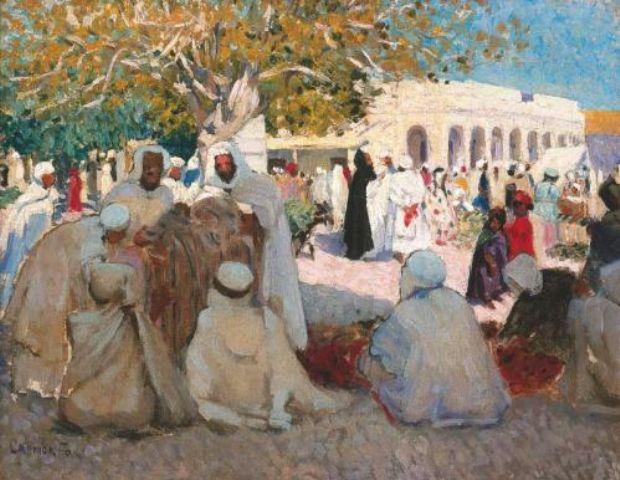 Autumn Canberra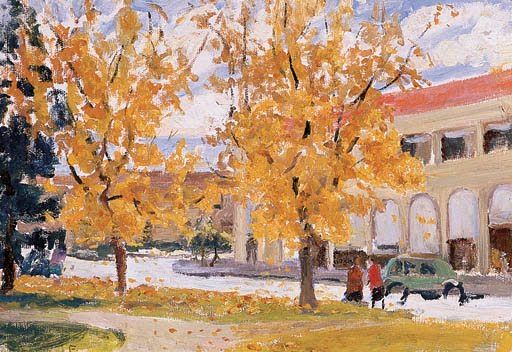 Buying Flowers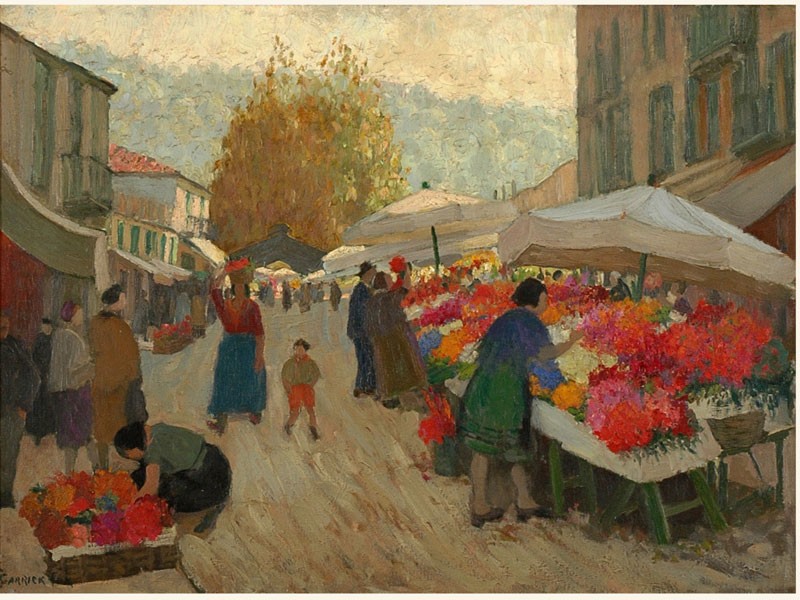 Coastal View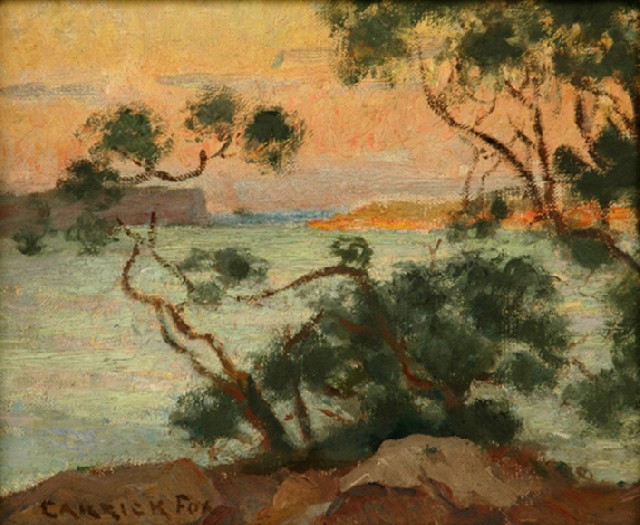 Flower Market, Nice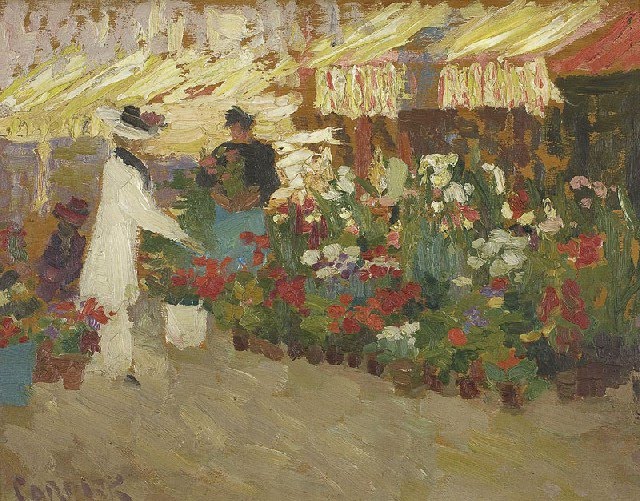 Flower Markets with White Umbrella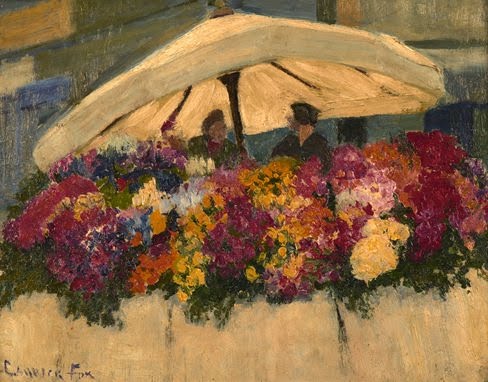 Flower Markets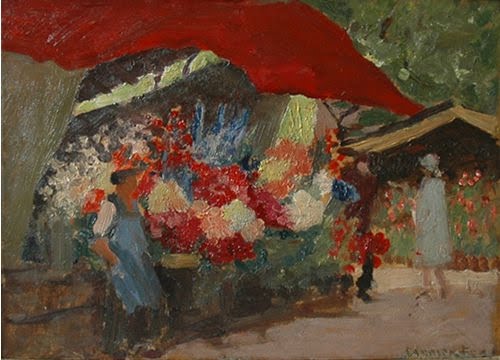 Flowering Gum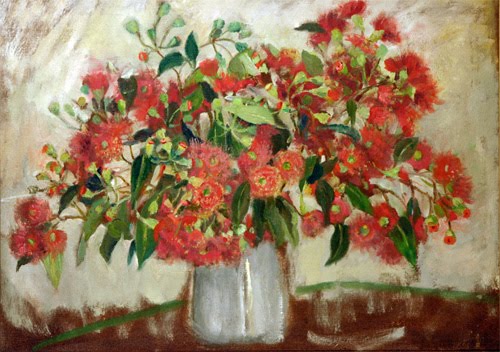 High Tide at St. Malo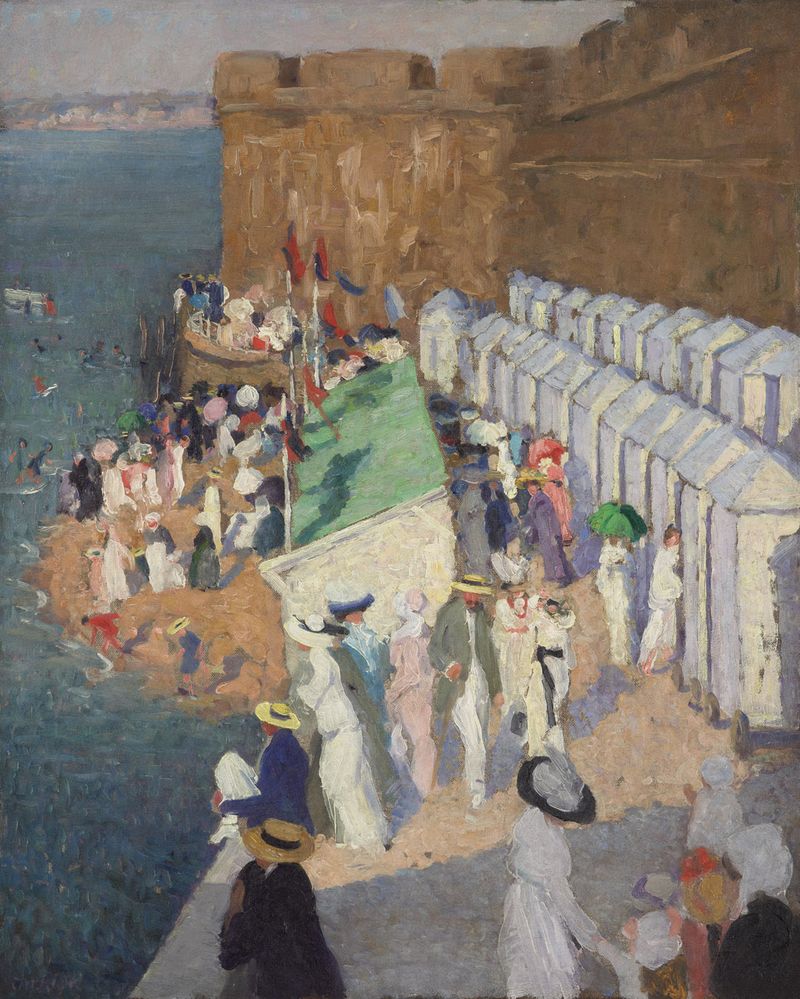 La Promenade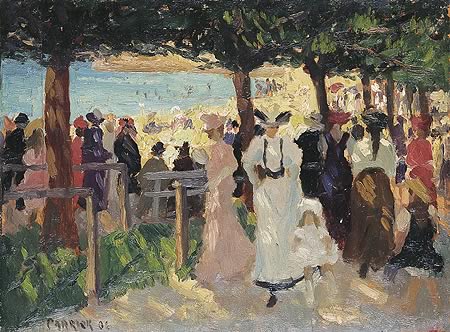 Manly Beach, Summer is here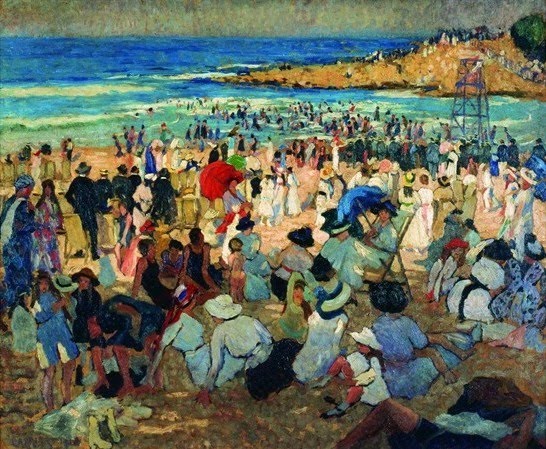 Market, Under Trees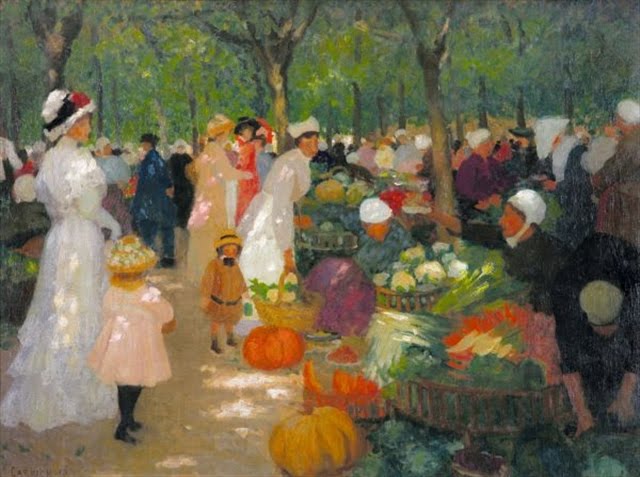 Pilgrims bathing at Benares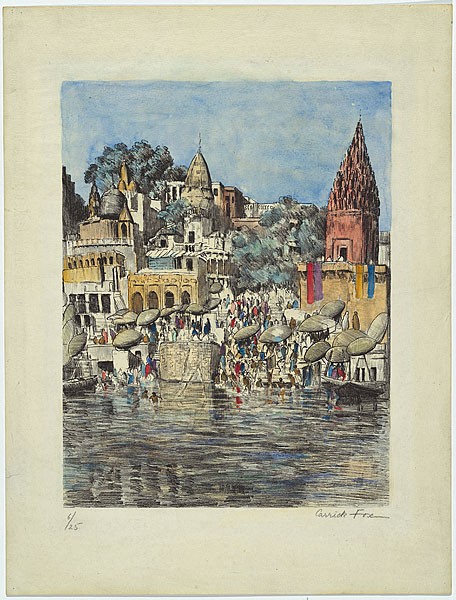 Roses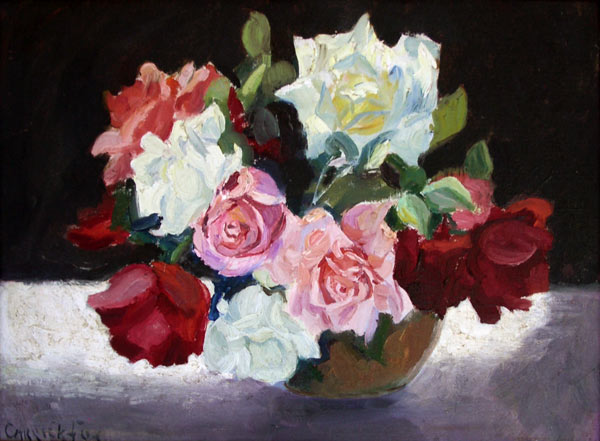 Sur la Plage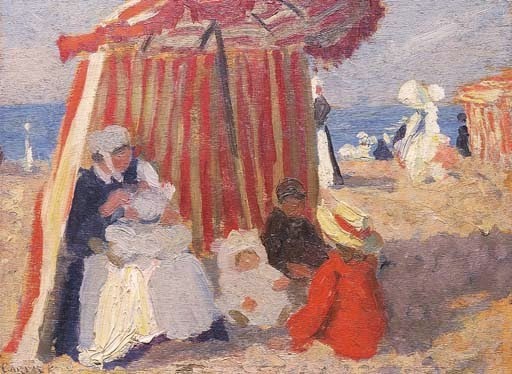 The Quay at Dinard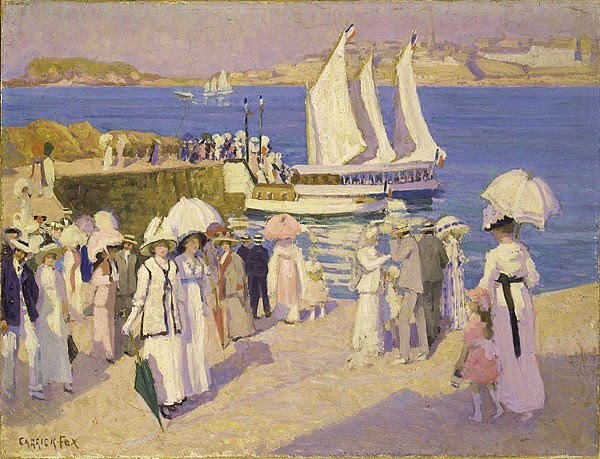 Watching the Fleet from the Domain