Understandably, many artists prefer not to sell their original artwork and would rather start selling art prints, which is a viable way to make passive income and doesn't require creating a new original painting for each buyer.
Selling art online is a potential way to make more money with orders that are print-on-demand. Whether making prints for Etsy customers or another online platform, prints prepared through digital means should always be displayed professionally. This helps earn customers' trust and can help sell prints of your art on a more consistent basis. More on that below.
Types of Art Print Processes
Nowadays, there is a variety of framing and materials that prints can be displayed on. With a variety of choices, prints don't only have to be printed solely on paper.
Paper
If going with paper, it's important to use archival, acid-free paper to ensure high-quality images that don't discolor over time. If you're not sure exactly which paper to use, read reviews of the different types of paper before making a final decision.
If using a print company to print your art, they can provide paper suggestions as well.
Giclée Printing
Giclée prints offer a higher quality print using pigment-based inks. Prints of your art will last longer, in some cases over a century, using pigment-based inks. What's more, some companies that use giclée printers can also print on metal, canvas, or acrylic.
You don't necessarily have to know how to make art prints using these backgrounds as the company will take care of it for you.
Metal, Canvas, or Acrylic Prints
Art printed on metal or canvas makes sense if you want to showcase your unique print-on-demand services.  In addition, a high-quality print using a different printing process like acrylic paintings or your photo on a metal plate is eye-catching and can be sold for more than a regular semi-gloss or matte paper.
However these are harder to do at home, on your own.  Thankfully, there are many good companies that handle this type of printing at scale.
Check out our suggestions for metal, canvas, and acrylic printing companies below:
Making Art Prints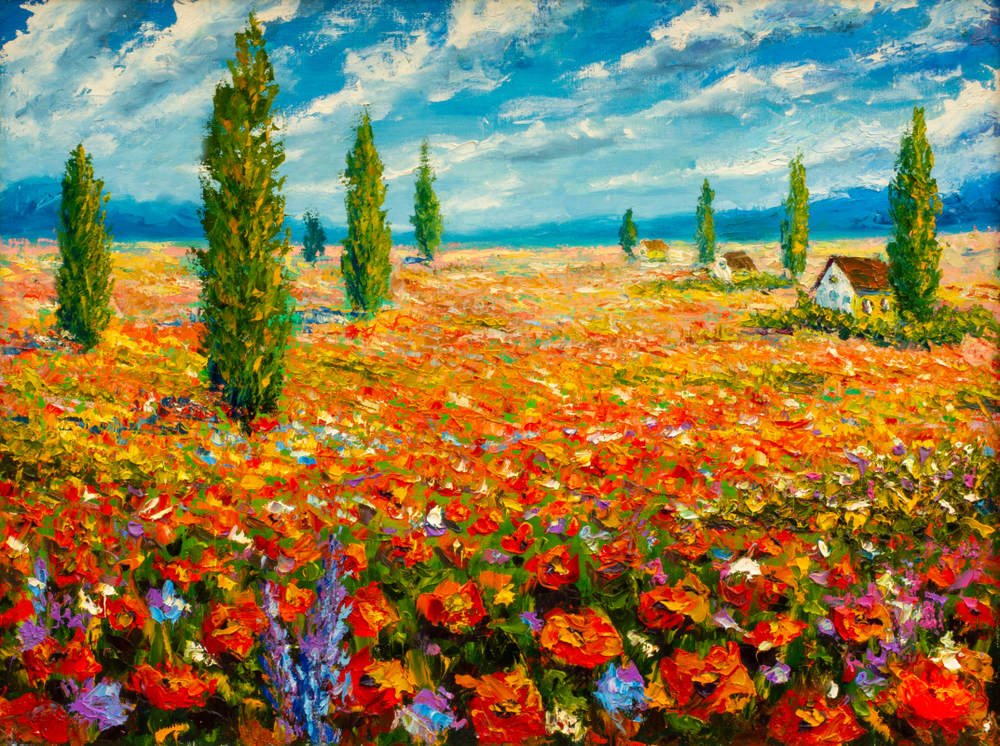 How to make art prints of your original artwork is straightforward and an easy process. A good scanner and professional printer are required to create digital downloads that guarantee high-quality prints in a digital file.
If you don't own a scanner and can't afford the expensive price tag for a professional-grade scanner/printer, an easy solution is to use a printing company that will print the art for you.
Lastly, you'll need editing software like Adobe Photoshop for color correction of digital files and eliminate any white space, if any, on your art prints.
Prepare for Scanning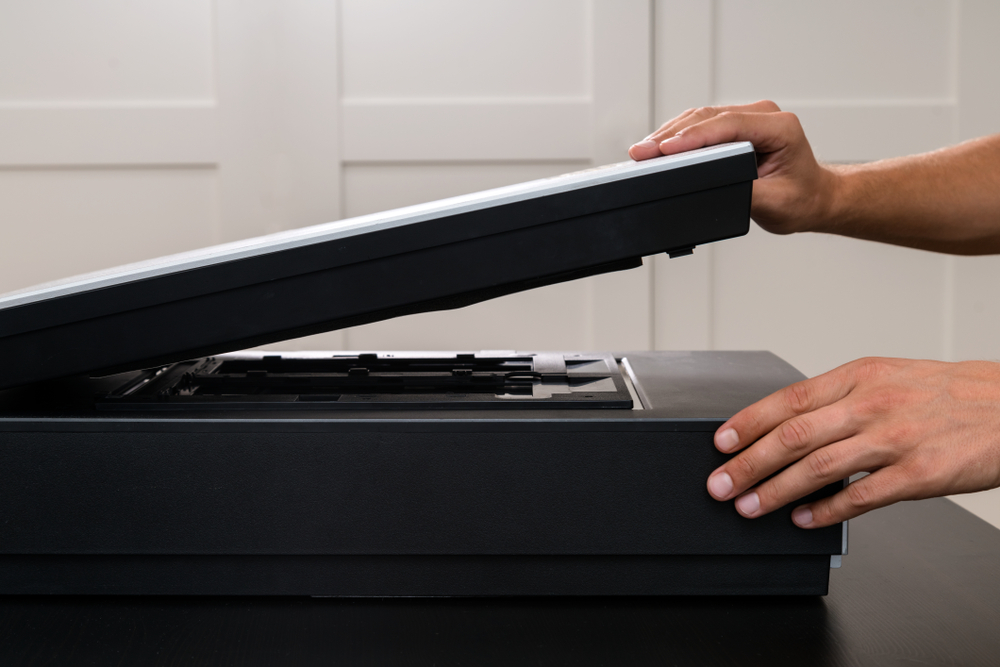 If you don't have a scanner yet, don't worry.  They can be relevant affordable, even for high quality ones.
For guidance on which scanner to buy, check out our guide on the Best Scanners for Artwork.  We provide recommendations for a variety of use cases.
Once you have your scanner ready to go, do a few checks before pressing the scan button:
Be sure the scanner bed is clean
Do a once or thrice over of your original artwork, making sure imperfections such as smudge marks from an eraser are covered, and it is exactly what you want to scan.
Be sure your printer is also prepared with the best paper for your specific artwork.
If you are using an All-in-One Printers, be sure to change the scan quality to the highest setting.  Scan quality is generally measured in dots per image (DPI).
The higher the DPI, the higher quality of the digital art copy will be, and physical prints of your artwork can be prepared in larger size prints.
If your artwork is too large for the scanner, you'll have to scan each part separately. This may take a few tries, but don't worry; the editing software will help piece together each section later.
Editing Art Prints
One of the most popular editing software is Photoshop. The additional cost to purchase this software can be steep, but the good news is there's a seven-day free trial where you can learn the ropes and see if it's the right software to help produce prints of your artwork.
If editing multiple files of your own prints, don't forget to create a new document of each art print.
If you aren't the most technically savvy person, you might consider using a print company that can work with digital downloads. Once the quality prints are created, you can use the digital file to make prints of your art.
Guaranteeing Print Quality of Art Print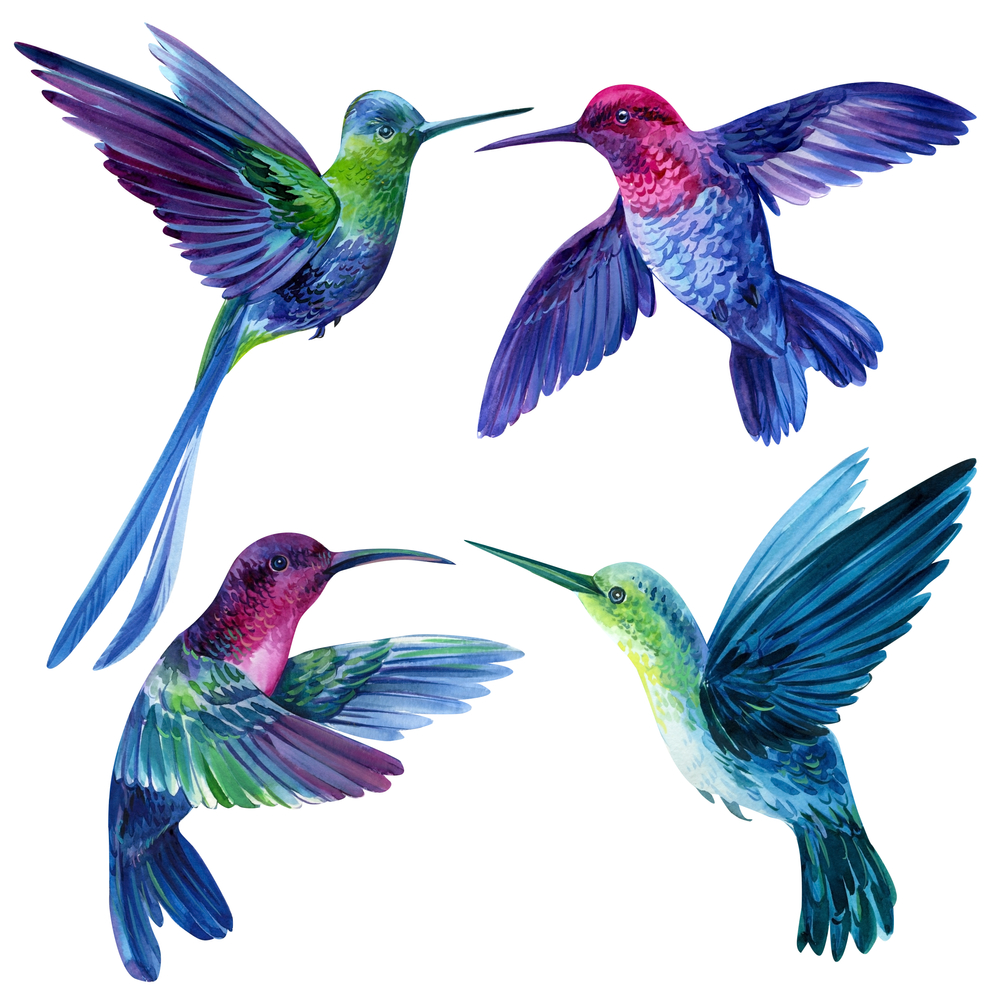 Once the print is successfully uploaded to the editing program and edited, print one test print to see where you will have to edit further and color correct. The best prints are as close as possible in color to the original.
This can be the most time-consuming part of reproducing prints, but it will only have to be done once, then you're on your way to making physical copies of your prints.
Avoid printing multiple copies of your artwork before seeing a test page. This can save money on expensive paper and ink.
Printing Fine Art Prints
If you're serious about selling fine art prints, branding and marketing will be two terms you must become familiar with. We also can't stress enough the importance of a great website if looking to sell fine art prints. In addition, taking high-quality photos of art prints is imperative for an Etsy shop or other platform to sell art online.
Website
Your own website will also require prints of your art to be displayed in an organized and professional way. Let customers know the printing sizes available, the type of paper you use for each art print, if framing is included, and whether you print your art on metal or other bases.
Prints of your art should maintain the same quality as original art, and this is primarily in the scanning, printing, and editing processes, so it makes sense to take more time understanding the ins and outs of these three core steps.
Conclusion
We hope you found this article helpful to learn how to scan your own artwork to create quality prints of your art and potentially increase passive income.