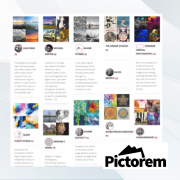 Affordable, unique art prints on various mediums, including custom options and a 30-day guarantee.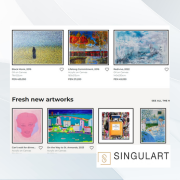 A platform promoting original art from global artists, focusing on equitable representation.
Best for Contemporary Art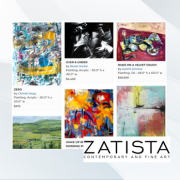 A marketplace for contemporary art from independent artists, with a wide price range and user-friendly shopping tools.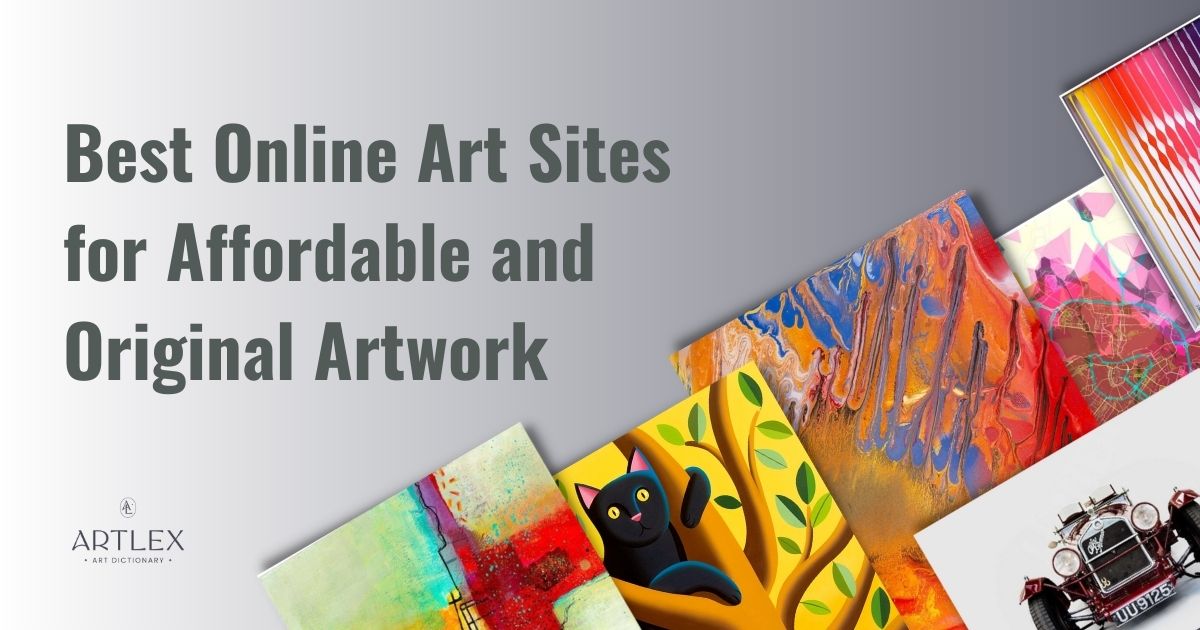 Finding artwork for your home or office can be an arduous task, especially when you take into account that art is often pricey. Original art is even more expensive and difficult to come by.
You might be wondering where you can even find places to buy art. Luckily, there are a few online marketplaces where you can find original and affordable artwork! We have sourced the 10 best online art sites for affordable and original for you here.
Each site serves a niche market for certain art styles, adheres to a particular price range, and provides art prints and original pieces.
They all have a niche market they serve, but each site offers original artwork for prices to fit almost any budget! Take a look at our top 10 best online art sites for affordable and original artwork below!
1. Best Site for Affordable Wall Art Prints – Pictorem
Pictorem is an online art print site that is affordable and unique. This company specializes in art and photo wall art prints on various mediums. Such mediums include canvas, acrylic, brushed metal, large-scale murals, wood, and HD sublimation metal! They offer custom prints (where you upload your own prints), or have a large gallery of fine art and photography to choose from.
To use this service, go to the site, upload your photo, then choose the type of material you want to print it on.
You can also get a custom frame for your art or turn it into a multi-panel print or a puzzle! Items from Pictorem make the perfect gift for someone you love or the perfect piece of home decor for your space.
They offer free shipping to North America and online comparison services that make it easy to choose the best option for you before you buy. Pictorem gives each customer a 30-day guarantee on every product to ensure you are always pleased with your purchase.
Pricing varies on the size and type of material you choose. In general, you can expect to spend anywhere between $60 and $500 for a canvas print. For other prints, prices range from $100 to $1,000, depending on the size and material.
They offer an easy-to-use estimation tool to help you get the right art for your budget! Keep an eye out for monthly specials when you can receive up to 40% off your order!
2. Best Site for Original Artwork – Singulart
Our topic pick for original art online is Singulart. Singulart was founded in 2017 and works to give artists and designers international visibility, livable price points, and equitable representation (49% of their 12,000 artists are women). While the art is not cheap, it is original, and you'll be supporting real contemporary artists.
3. Best Site for Contemporary Art – Zatista
If you prefer to buy art online from independent artists, Zatista might be the best choice for you. They feature contemporary, pop art, abstract art, realism, landscapes, and large artworks for online purchase.
The site has tons of inventory and allows shoppers to browse by art style, medium type, or price range. Their price range selections range from $500 to $10,000, but you can find pieces for under $500 as well.
If you prefer mixed media art, Zatista has a large selection available from many creators. Prices range from $100 to $28,000. There truly is something for everyone! They also offer space on their site to communicate with specific artists to commission custom original art.
Online tools like additional photos, an online zoom tool, mocked-up photos of the art on the wall, and access to a one-on-one Zatista expert are available to customers to help them make the right choice when purchasing art.
Every piece you receive from Zatista comes with a certificate of authenticity, and they offer a 14-day, no questions asked return policy for buyers should you receive it and not be 100% pleased.
4. Largest Selection Art Site – Fine Art America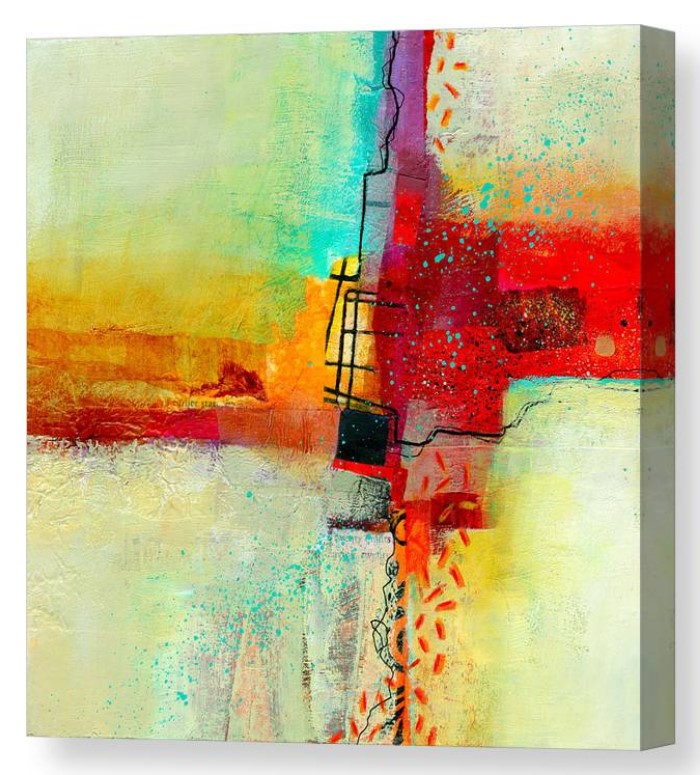 Fine Art America has one of the largest online selections of art available for purchase. In addition to fine art pieces for home decor, you can buy a printed version of your favorite art piece on a phone case, a t-shirt, yoga mats, coffee mugs, portable chargers, and more!
They have 16 manufacturing companies in 5 countries worldwide, which makes them one of the largest online distributors as well. Hundreds of thousands of independent artists from around the world use Fine Art America to sell their work.
You can find paintings, photographs, digital art, illustrations, mixed media, and original work with Fine Art America. You can also create your art by uploading it from your phone or turning photos into painted versions of the picture you uploaded.
Pricing varies widely due to the large inventory they have, but you can bet there will be a creation that fits your budget!
5. Best Site for Original Art and Home Decor – One Kings Lane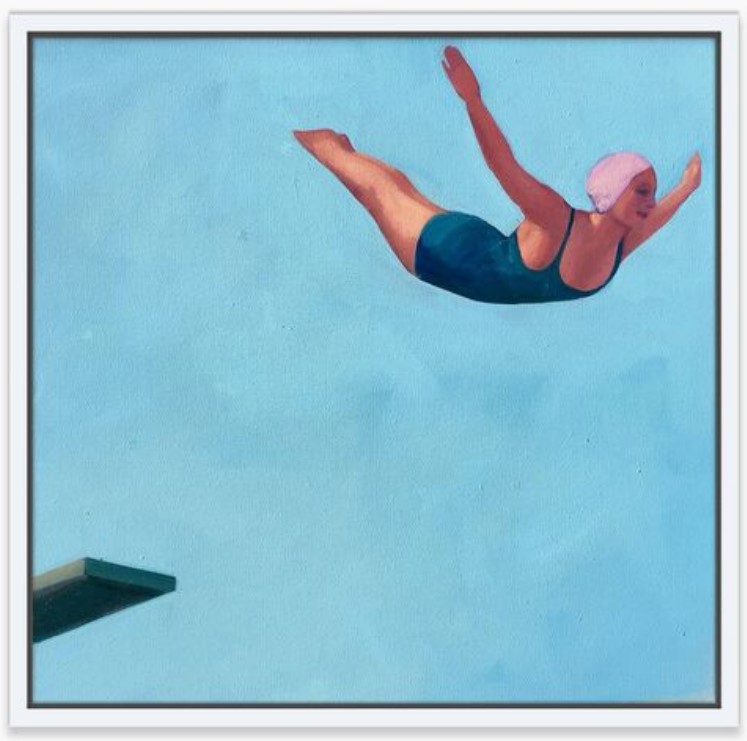 One Kings Lane is a furniture and home decor store, but they have a wide selection of art created by original artists. This is a great company to use if you want to purchase home decor items and artwork that go together.
For a furniture company, there is a pretty large selection of art available from original artists. Many times, furniture and home decor stores do not place priority on original art, but One Kings Lane is the exception. They also offer a great selection of vintage art! Pricing for vintage posters ranges from $60 to over $3,000.
One Kings Lane does not offer returns on all products. Each product denotes whether or not you can return it on the purchasing page, so be sure to read the fine print!
Many pieces arrive in a frame ready to hang, but some do not. This distinction will be designated in the notes of the product.
You can search the site by size, brand, artist, price, condition, and any sales going on. One of the good things about buying from a store like One Kings Lane is that there are plenty of discounts available throughout the year on everything, including original art!
6. Best Online Art Site for Limited Editions – 20×200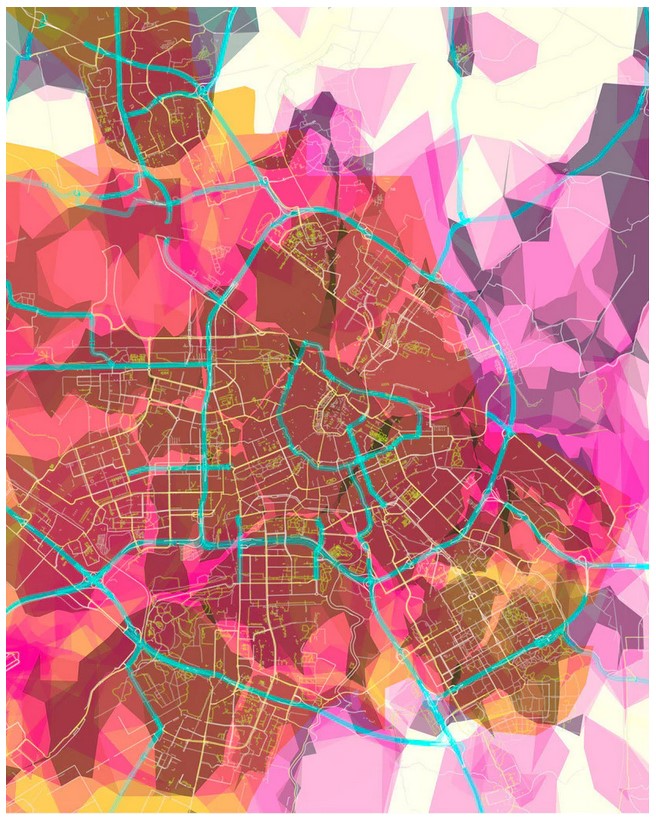 The online art site, 20×200, is a unique marketplace where original art is available for reasonable prices to all. Their motto is "It's Art for Everyone" and has been since 2007.
20×200 offers modern art from established, emerging, and legendary artists alike. Their large online store allows you to search for what you want by style, intended room, size, price, artist, color, mood, and orientation.
They offer limited edition fine art prints, which is one of the main things that sets them apart from the rest.
These limited edition, inexpensive prints are available for a modest price ranging from $15 to $2,000, depending on the artist and art size you prefer. 20×200 also offers custom framing options for your art purchases.
If you buy from 20×200 and are pleased with your purchase, you can search for the artist who created your art in the future with their easy-to-use alphabetical search tool!
7. Best Sustainable Art Marketplace – ArtFinder

ArtFinder is a unique online marketplace because they are focused on sustainability. Online operations are notoriously bad for sustainability efforts because of the number of emissions produced through shipping products.
This site is a certified B Corporation, and they give back to environmental sustainability efforts by planting trees. They work with Ecologi to fund the planting of these trees, which amounts to 1 tree per employee per month and one tree for every artwork sold.
ArtFinder is also a Living Wage Employer, meaning they pay their employees a fair and liveable wage for the work performed. They are also working with Ecologi to become carbon neutral by 2030 and are committed to enhancing their sustainability efforts in the coming years.
Regarding their art, you can easily shop by budget, medium, subject, or current sales and deals. Prices range from under $100 to over $1,000. They offer 14-day risk-free returns on all orders. You can also take advantage of their interest-free financing options, and they ship worldwide.
8. Best Site for Original Automotive Art – Limited100
Limited100 is a British-owned marketplace that offers original art related to automobiles. You can purchase from their extensive catalog of best-sellers or commission your own.
Their limited edition prints are ready to hang and are printed on museum-quality fine art paper. You can choose framed prints, canvas prints, or aluminum formats. Only 100 items of each print are manufactured, so you know you are getting a fine-quality limited edition print.
Easily search the site by car type, photographer, and car brand to find precisely what you want. You can also schedule a bespoke photography package to get original photos of a car you own in a stunning location! If you prefer commissioned work, Limited100 can help you with that too.
Each print comes with a signed and numbered certificate of authentication. Limited100 includes free shipping to the United Kingdom and offers competitive international delivery times and pricing for all orders.
9. Best Site for Original Art and Jewelry – 1stDibs
1stDibs is an excellent site for original fine art and jewelry. Finding original, high-quality jewelry at a fair price online can be a challenge. With 1stDibs, you can find unique, handmade, original art, jewelry, lighting, decor, furniture, and fashion through the website!
In addition to their catalog of cool art and jewelry, they also offer weekly sales where you can find original items for a fraction of the price!
You can shop by period, artists, jewelry and watch creators, designers, origins, materials, and styles to find what you are looking for on this large online site.
They feature work from artists and creators worldwide. Creators are vetted by their in-house experts. Help is available for you to ask questions when purchasing and allow buyers to bid and negotiate on pricing. You can interact with the sellers throughout the entire art buying process!
With every order, 1stDibs offers comprehensive Buyer Protection, price-match guarantees, trusted global delivery, and more as part of their 1stDibs Promise.
Pricing ranges from under $1,000 to $8,000 and up for high jewelry and art, depending on the artist, medium, and size you prefer. Periodically, you can find auctions available for many highly sought-after items.
10. Best Site for Unique Styles – DROOL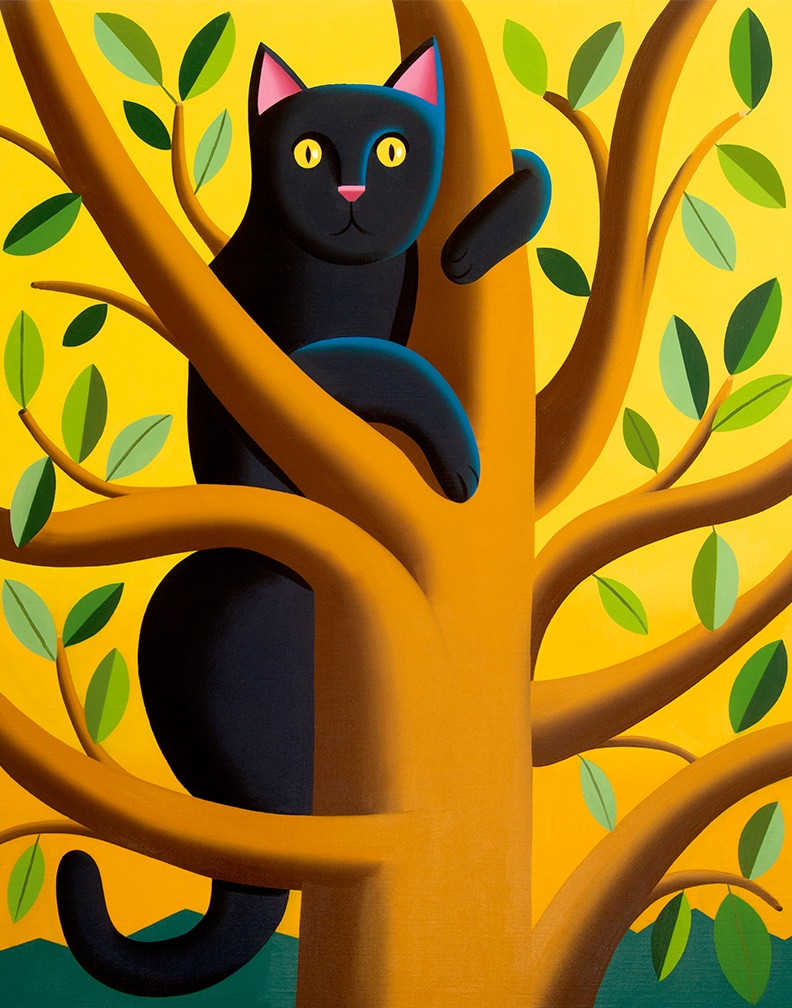 DROOL does not like being boring. This marketplace is the perfect spot for unique and exciting art styles to display around your home or office space.
They offer a style quiz to help point you in the right style direction of their photographs, illustrations, and paintings. You can shop by medium, price, theme, or artist.
Most of their art includes an option to buy the photo print plus a frame or buy the print on its own. You can also buy the print in various sizes depending on what you prefer and your budget.
There is no set price range for all their products since it is an online marketplace run by creators for creators. Artists have a say in their pricing, so they are involved in setting the prices. However, you can expect to pay between $100 and $500 for an art print.
Art is delivered to your door anywhere in the world. DROOL offers a 14-day return policy, so if you are unhappy with your product, tell them within 14 days and get your money back!