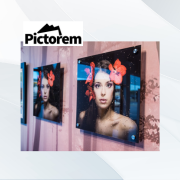 An unmatched provider of large prints with an extensive inventory, offering high-quality pieces and diverse framing options.
CanvasPop Printing Company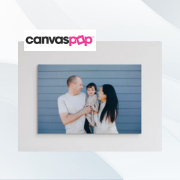 Specializes in large canvas prints, delivering exceptionally large prints on archival quality canvas and providing options for collage creations.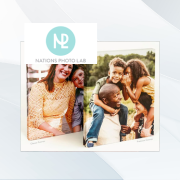 Offers vibrant, precise prints from your photos, with unique software for large orders and a variety of sizes to choose from.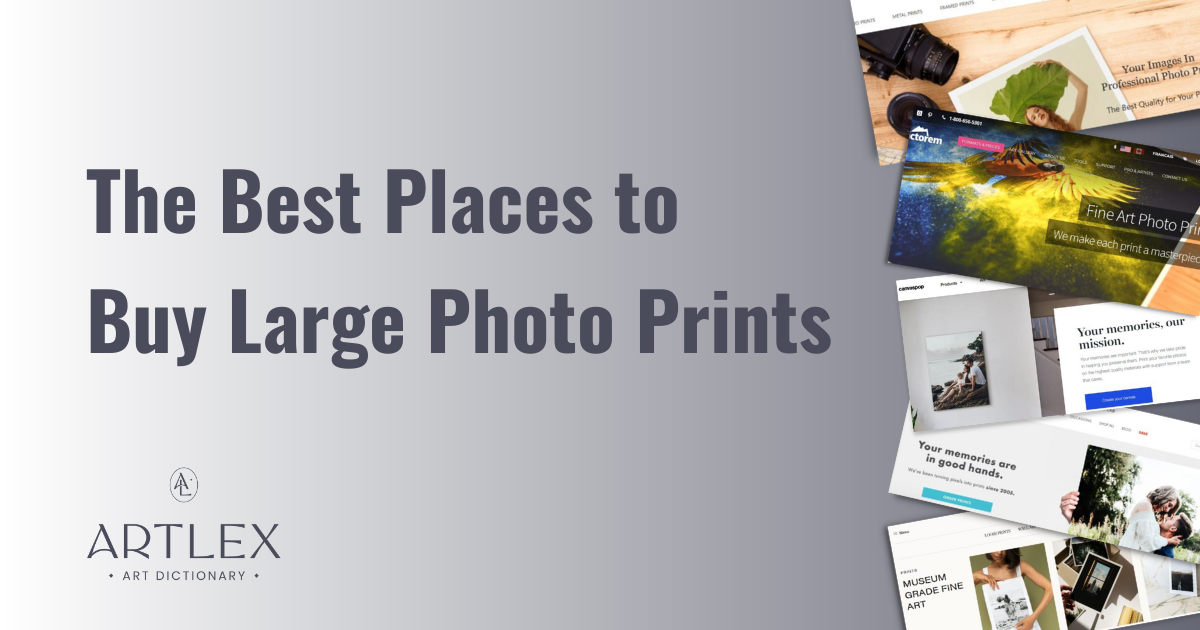 Why reduce the size of an image you adore? Instead, why not make a gigantic print out of your favorite photograph or work of art? But where would one go for such a specialized service, and guaranteed result? Afterall, when you create a massive canvas, flaws in the images are much easier to spot and who would want to look at a flawed image all day long? I would certainly prefer bare walls than to buy art from an online marketplace.
So we went ahead and compiled a list of the top 5 locations to get high-quality pieces of your favorite home decor for your walls!
Maximum Print Sizes by Printing Company
How to Choose the Best Company for Large Photo Prints

When looking for decent large size photography printing services, most people focus on the cost, as price points tend to run high when buying big art. It is of course important to stay within your budget, but the result depends on so much more than that, as otherwise we'd head straight to etsy and buy the first large piece with a custom frame job we would find.
Quality of Large Print Wall Art
Of course all prints must be crystal-clear and portray the scene in which the photo was taken as closely as possible. But past that, there are some more factors that will make your life easier or harder:
Ease of Use and Assistance during Ordering Process
When you try to buy art online, the best stores make it simple and enjoyable to acquire large prints online. If possible, an online assistant should be accessible to answer any issues about uploading prints or selecting the artwork that catches your eye. Sounds like a no brainer, as everyone in this field would love to sell art, but you'd be surprised at how often this is not the norm.
Customization Options
The majority of large print providers will allow you to fully customize your large wall art, by offering a variety in just about any size and printing medium as well as many different art styles from established original paintings (Claude Monet) and independent artists.
Framing Options
Framing your large print and mounting it is of paramount importance, as its sheer size will make it hard to move often. Being offered custom framing for your wall art, that will need to match your dining room decor, is just as important as all other criteria.
Our Recommendations for the Best Places to Buy Large Photo Prints
Best Overall Place to Buy Large Prints: Pictorem Printing Company
Alternative Option for Large Canvas Prints: CanvasPop Printing Company
Best Place to Create Your Photo Large Prints: Nations PhotoLab
Best Place to Buy Wall Art in Large Print for Art Collection : ProDPI Printing Company
Best Place to Buy Black and White Large Scale Art: WhiteWall Printing Company
Best Budget Place to Buy Large Prints: Printique Printing Company
1. Best Overall Place to Buy Large Prints—Pictorem Printing Company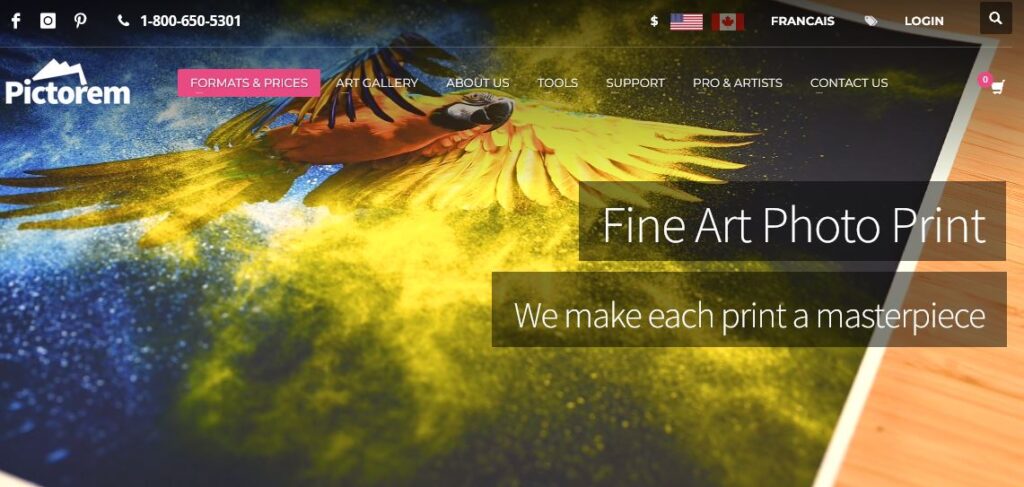 Selection Criteria for Pictorem
Quality – 10/10
Website Ease of Use — 9/10
Assistance during Purchasing Process — 9/10
Customization Options — 10/10
Framing Options — 9/10
About Pictorem
Each order gets a professional art review to ensure your artwork is printed to perfection, and who can beat this? Big artwork is not easy to find and print to a level that makes customers happy every time, that's why our overall top place to buy large prints went to Pictorem. We have used this company many times and, from experience, can attest to the level of service and results they have given us each time (let us underline here that we are in no way affiliated or gain anything back for our review).
Using their service, you can create large format prints on a vast array of printing mediums as well as frames. You can also find original artwork in large format for your house or workplace, cause who would want to stare at white walls in their office?
Although this might vary depending on the quantity, time of year, and your location, prints often come in two to three days. The quality of the packaging is superior to that of the competion, ensuring that your prints will arrive in pristine shape.
Pros
High quality pieces
Affordable options
Large inventory
Cons
Additional cost for highly specialized printing mediums
2. Alternative Option for Large Canvas Prints: CanvasPop Printing Company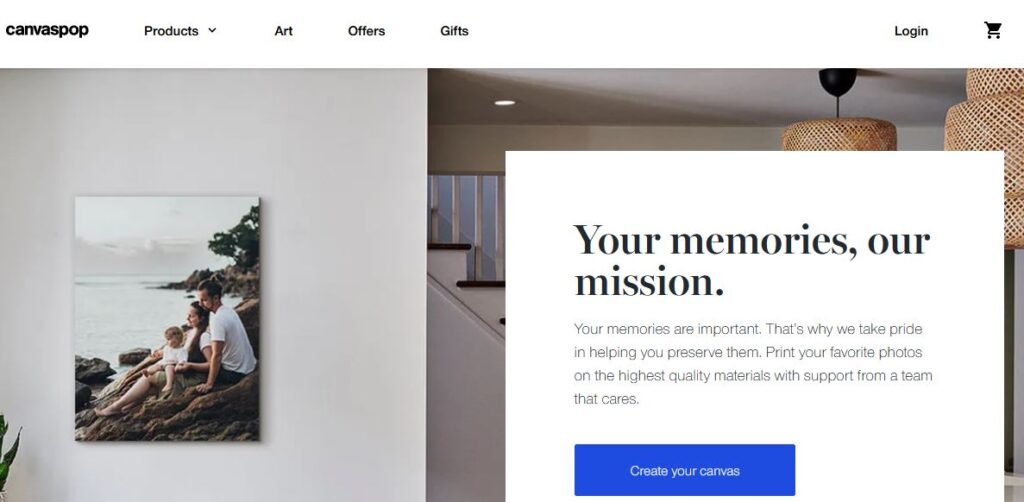 Selection Criteria for CanvasPop
Quality – 9/10
Website Ease of Use — 8/10
Assistance during Purchasing Process — 8/10
Customization Options — 8/10
Framing Options — 8/10
About The CanvasPop Printing Company
By default, stores that specialize in one thing tend to do it well and with enough confidence not to need expansions. CanvasPop chooses to specialize in printing on canvas, as implied by its name, and if you're looking for a very large feature piece, they offer canvas prints up to 72 x 72 inches.
CanvasPop uses high-grade printers and archival quality canvas that is rated to endure more than a century, then laminates and stretches all canvases by hand, applying a UV coating to preserve them from fading. For both framed and unframed prints, you may also make panoramas and collages by sprinkling a single image across up to four canvases.
If you also want to see your art print all around the room, the firm also sells picture pillows and magnets as well as other unique keepsakes so you can have the same design across the whole space.
Pros
Exceptionally large prints
Archival quality print
Can create collages of large prints
Offers gift cards
Cons
3. Best Place to Create Your Photo Large Prints—Nations Photo Lab

Selection Criteria for Nations PhotoLab
Quality – 8/10
Website Ease of Use — 6/10
Assistance during Purchasing Process — 9/10
Customization Options — 5/10
Framing Options — 7/10
About Nations PhotoLab
Nations Photo Lab is a great option if you're seeking high-quality images, reliable shipping, and reasonable costs for larger prints made out of your own photos. Even at the bigger sizes that many other printing services struggle with, these prints have vibrant, true colors and are clear and precise.
Glossy, metal, and textured linen picture papers, as well as a broad range of sizes up to 30 x 45 inches, are all available on the site. The ROES desktop software speeds up large orders and offers more editing tools in addition to the company's website when uploading photographs for printing.
Pros
Special software for large orders
Vibrant colors
Variety of sizes
Cons
Website hard to navigate
Large Print section hard to locate on website (hint: look under the Wall Decor)
Few customization options for large prints
4. Best Place to Buy Wall Art for Art Collection —ProDPI Printing Company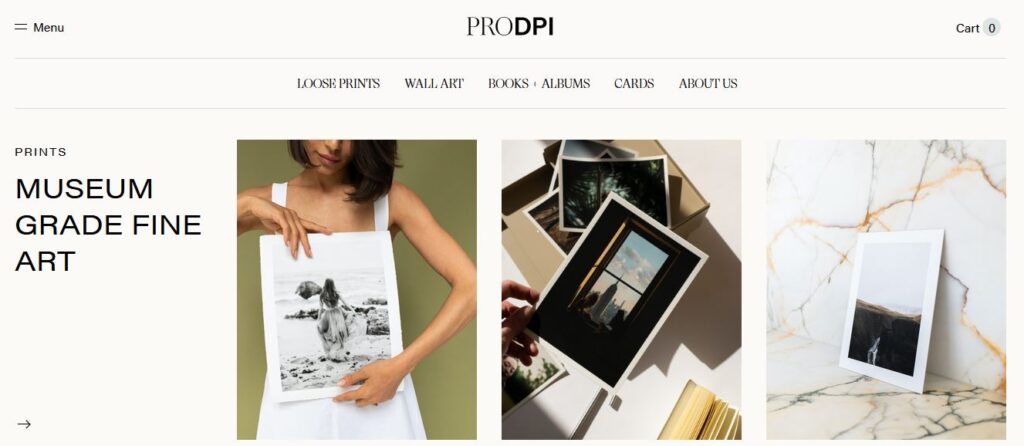 Selection Criteria for ProDPI
Quality – 10/10
Website Ease of Use — 9/10
Assistance during Purchasing Process — 10/10
Customization Options — 8/10
Framing Options — 8/10
About ProDPI
Professional photographers' go-to lab, ProDPI, is a great option if you want to start a large print wall art collection. In order to guarantee the highest possible level of quality, these gallery wall grade prints are printed in-house in Minnesota and then reviewed by a team of trusted experts before shipping. The results you get from ProDPI are guaranteed to be of the highest quality, albeit a little late in delivery times. Not the quickest, but when it comes to such high-quality work, speed isn't as important as quality.
The lab's big format prints can be as large as 30 x 50 inches and come in a variety of shapes and sizes (including some that you won't find anywhere else, such as a limited edition prints 30-inch square). Their customer service is excellent and can answer any questions or solve any problems you may have.
Pros
Very helpful customer service
Hand checked prints
Cons
Time consuming turn around
Expensive
5. Best Place to Buy Black and White Large Scale Art—WhiteWall Printing Company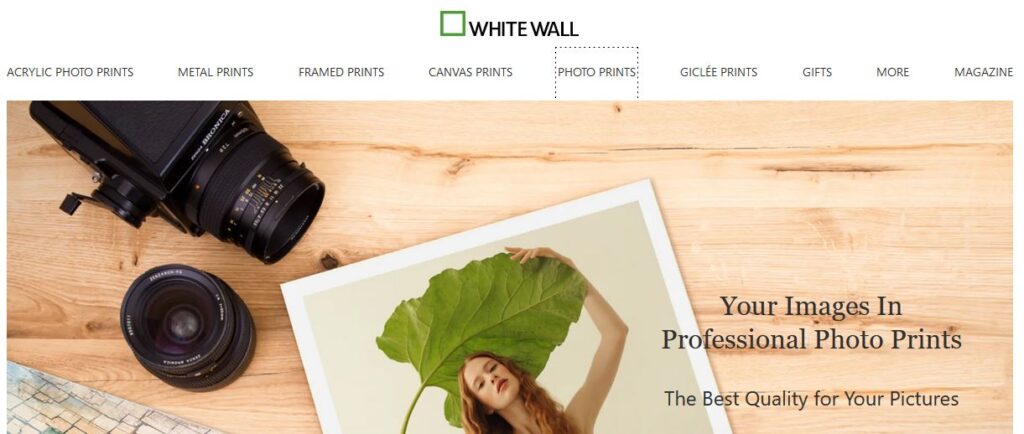 Selection Criteria for WhiteWall
Quality – 9/10
Website Ease of Use — 9/10
Assistance during Purchasing Process — Yes
Customization Options — 7/10
Framing Options — 9/10
About The WhiteWall Printing Company
Consider using Whitewall if you've taken a photo that you're really fond of and want a huge version to put in your home. They specialize in prints that can be hung right out of the box but would not appear out of place in a gallery, and they also provide low-cost international delivery.
The firm is known for its high-quality acrylic prints, but it also offers canvas and metal printing with a variety of possibilities in each category. You'll be pleased with the results no matter which one you choose, with stunning yet lightweight prints. However, they are known for the Black and White Large Prints! With a large selection of printing materials and artwork, you'll have a hard time deciding which one you want to buy first.. We know from experience!
You may also choose from a variety of frame options, or you can go unframed if you want. Even huge prints aren't a problem because of the company's emphasis – normal lengths reach up to 90 inches! To be expected from a firm that distributes all across the world, the packing is robust and will withstand the handling of all but the most ferocious courier. However, several customers have reported getting their products sooner than the claimed 10-day turnaround time for standard shipping to the United States.
Pros
Exceptionally large prints
Great Black and White quality
Many framing options
Fast delivery
Cons
Website search button hard to find
When navigating, must be really precise with cursor so maybe hard for older people or people with arthritis
6. Best Company for Large Photo Prints on a Budget—Printique Printing Company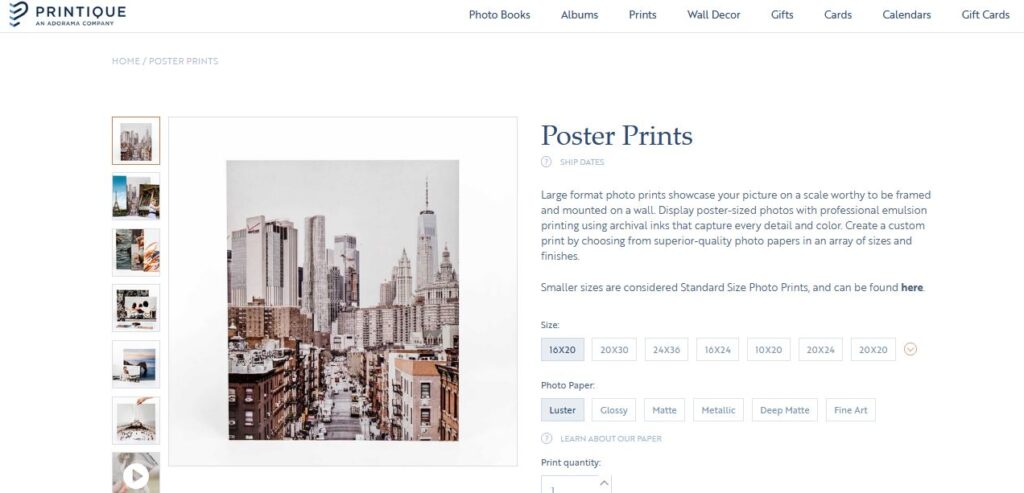 Selection Criteria for Printique
Quality – 9/10
Website Ease of Use — 8/10
Assistance during Purchasing Process — 9/10
Customization Options — 7/10
Framing Options — N/A
About The Printique Printing Company
Even though this is our pick for the budget category, Printique larger sizes service has a lot going for it, including high-quality photographs as well as reasonable prices starting at a level comfortable for most people. Yet the company's care for high-quality materials, realistic colors, and solid detail in the printing process is hard to beat on this price point.
A wide range of options are available when it comes to both the size (poster largest size goes up to 40 x 60 inches) and style of art print you'd like. Shipping takes around three days, which is in line with comparable online printing providers. For those times when you need to resize your images, the firm offers a variety of cropping alternatives. As a bonus, it won't allow you to use a low-quality picture, so you don't end up paying for a large print that doesn't follow suit of their high standards.
Pros
Large selection of art to choose from
Quality check of the photo before printing
Fast delivery
Cons
Does not offer a variety of framing options for poster size, like the most competitors
International shipping is not supported
Conclusion
In our attempt to provide viable results, we ordered the same artist graphic design from various establishments, and not to our surprise, Pictorem's results were the best by far. That is why, in confidence, we offered it the best overall spot in our list.
If you are looking for more specialized art prints or to create carefully curated collections of large format prints, give ProDPI a try.
Finally, Whitewall's black and white prints are of exceptional quality at an affordable price, so look into it if you're looking for something a little out of the ordinary.
We hope you found our analysis of the top places to buy large prints of 2022 to be helpful. Consult our associated guides for further sources of comparable items for the artistic lifestyle.