Through the years, Japanese anime and manga have left a strong mark on the world's culture. The unique art styles, absorbing stories, and visual storytelling techniques used by mangakas captured their viewers' attention, and once they were turned into anime, the entire world's.
Manga origins can be traced back to the 17th century. The first few manga artists are believed to be Hokusai, Katsushika Hokusai, and Utagawa Kuniyoshi. These three manga artists were the first to produce their own works instead of adapting existing stories from Chinese novels or folktales.
The popularity of these Japanese comics has been on a steady rise since the late 20th century. Anime and manga have become so popular that they have spread to other parts of Asia, Europe, and America, influencing their audience's lives, art, and culture.
It is an arduous task to select only ten mangakas among the thousands of amazing artists that put their works out there for us to read and love. For this article, we've chosen what we think represents best the manga industry regarding art, storytelling, and plot in this list.
1.- Osamu Tezuka
He is considered the father of modern manga and anime. He is one of the most influential artists in Japan and is responsible for creating many works that we know and love today.
Tezuka began drawing manga as a child, but he did not become serious about it until he was fifteen years old. His first published work was called "New Treasure Island" which was published in 1947 when he was nineteen years old.
He then went on to create some of the most popular animated TV series including Astro Boy.
2.- Hiromu Arakawa
Hiromu Arakawa was born in the Hokkaido Prefecture of Japan. She went on to pursue her career as an illustrator and manga artist doing doujinshi and fan work. In 1996, she debuted her first full-length manga series, "Fullmetal Alchemist."
Arakawa has won many awards for her work, including the Tezuka Osamu Cultural Prize twice, which is one of Japan's most prestigious comics awards.
3.- Akira Toriyama
Akira Toriyama is a Japanese manga artist, anime director, and game designer. He is best known for his manga series Dragon Ball, which was later adapted into an anime TV series.
Toriyama's art has been praised by both fans and the industry. Akira Toriyama is considered one of the most influential artists in the video game industry, and he has had a significant impact on Japanese pop culture. His manga works have sold over 150 million copies worldwide, making him one of the best-selling comics artists.
4.- Rumiko Takahashi
Rumiko Takahashi is one of the most successful female cartoonists of all time. Rumiko Takahashi was born in Niigata Prefecture, Japan. She graduated from Niigata University with a degree in Education. Her career began as an assistant to another manga artist, and she eventually made a name for herself by writing her own manga. Rumiko Takahashi has been creating manga for over 30 years and has written over 180 volumes of work, with more than 200 million copies of her books sold worldwide.
5.- Eichiro Oda
Eiichiro Oda is the author of One Piece, one of the most popular manga series. He has been drawing manga ever since he was a child. In 1994, he became an assistant for the Weekly Shonen Jump magazine, leading to the later publication of his work One Piece.
One Piece has been adapted into other mediums of entertainment such as TV shows, movies, and video games. With such attention over time, Eiichiro Oda holds several Guinness World Records. His persistence, dedication, and love for drawing are internationally acknowledged and seen as exemplary traits that drive artists to accomplish great results through their work.

6.- Naoki Urasawa
Naoki Urasawa is a famous mangaka who has been in the industry for more than 20 years. His work, Monster, was adapted into an anime and manga series.
Urasawa was born in Tokyo on January 2, 1960. As a child, he was interested in manga and anime and
would often go to the library to read them. He also enjoyed drawing from an early age but never thought of becoming a professional artist or writer until he went to college, where he majored in Economics.
7.- Kentaro Miura
Kentaro Miura is a very respected mangaka in Japan. He is best known for his epic dark fantasy manga series, Berserk.
Berserk has been a popular manga series since the 1990s and was adapted into anime in 1997. It has received international acclaim and is considered one of the most influential pieces of Japanese media today. The series follows Guts, an orphaned mercenary warrior who joins forces with a band of outcasts to save his lover Griffith from an evil demon king.
The world that Miura creates in Berserk is bleak and violent, but it also conveys such a sense of beauty with its art and story-telling that readers are often left speechless by its end.
8.- Junji Ito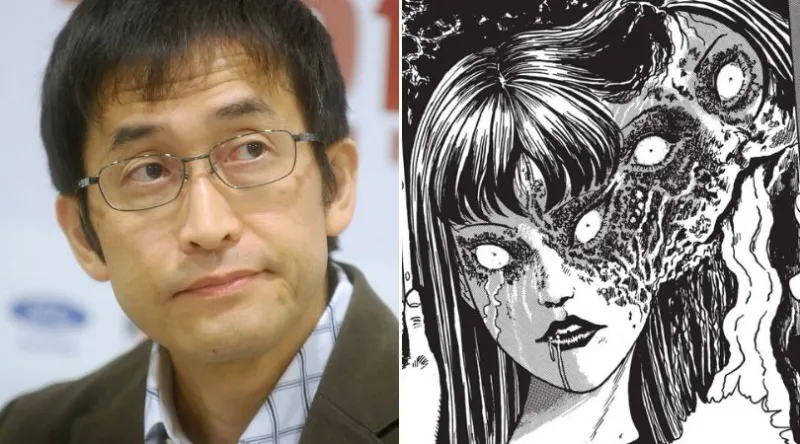 Junji Ito is a Japanese horror mangaka. He has the ability to create a sense of fear and unease in his readers in a very short period of time. He is best known for his horror manga series, Uzumaki, which he started working on in 1996. In this series, he explores themes like obsession and the supernatural.
Junji Ito's work is popular among many people who are interested in horror as well as manga enthusiasts and collectors. His work has been translated into many languages and has been adapted into live-action films and television dramas.
9.- Takeshita Obata
Takeshi Obata is a Japanese manga artist born in 1969 in Niigata, Japan. He began his career in the 1980s, working as an assistant to Nobuhiro Watsuki on Rurouni Kenshin, and published his first significant work, Hana no Keiji – Flowers of Death.
In 1997 he began working on Death Note which became his most famous work. It sold over 30 million copies and was adapted into a successful anime series that ran for 37 episodes.
He has also worked on Hikaru no Go and Hikaru no Go The Final Match, as well as Bakuman, which is based on the lives of manga artists.
10.- Hajime Isayama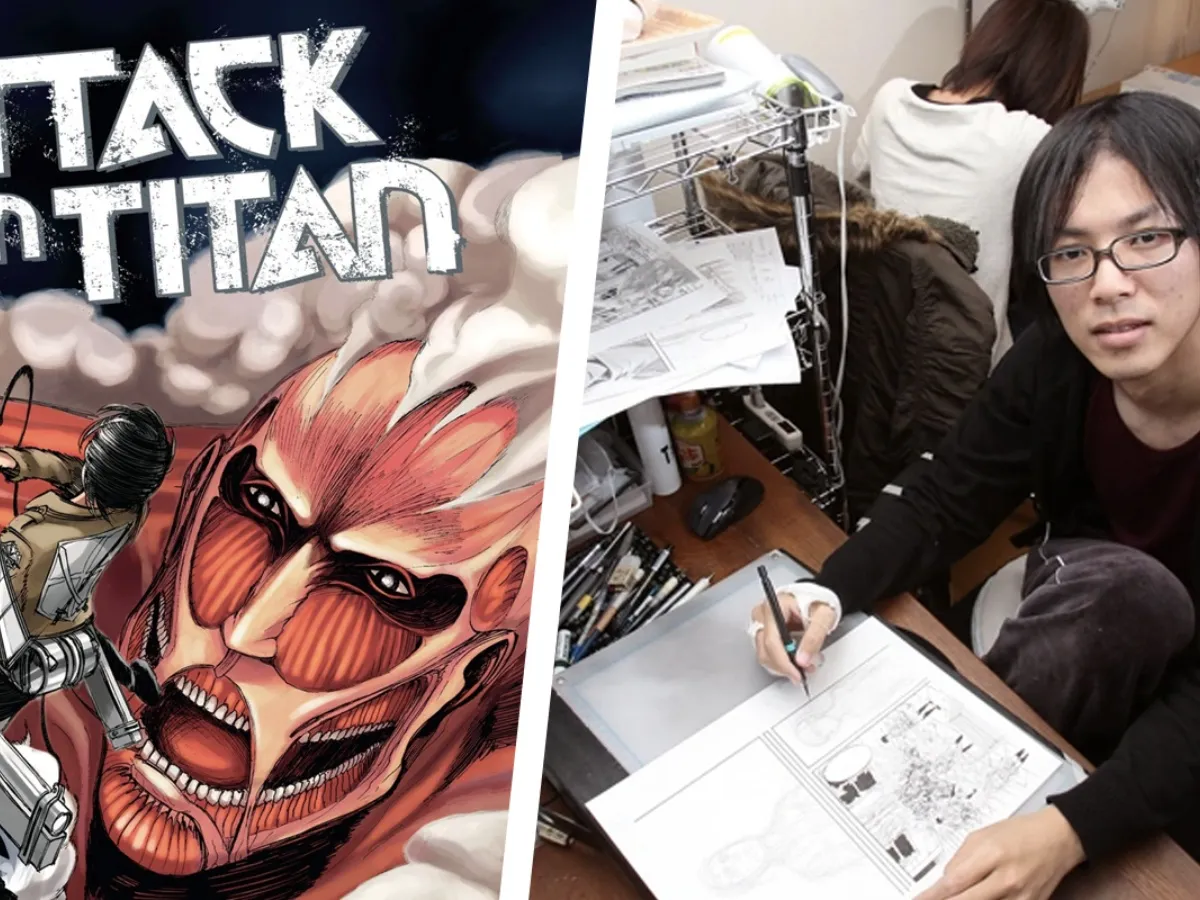 Hajime Isayama is a Japanese manga artist, who created the highly popular manga series "Attack on Titan." It was first published in 2009 and has been collected into 34 volumes as of June 2021. The story centers around Eren Yeager and his childhood friends Mikasa Ackerman and Armin Arlert, who join the military to fight against the Titans, giant humanoid creatures who have forced humanity into hiding behind three concentric walls. Both readers and critics have also praised the series for its artwork, characters, and plot complexity.