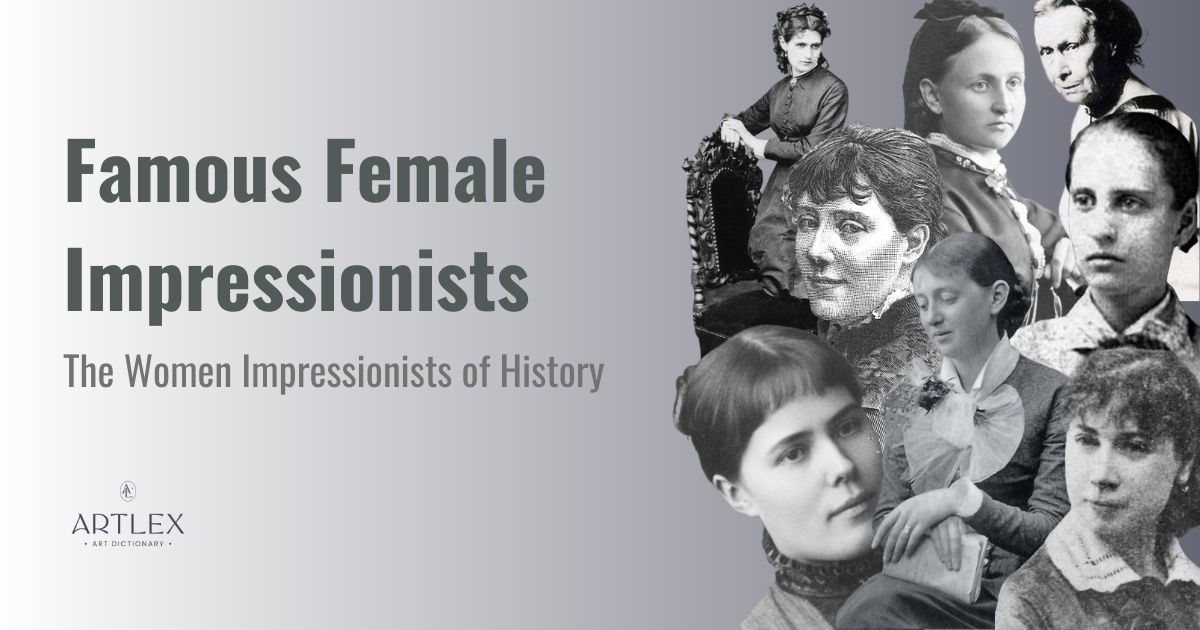 Impressionism was a significant art movement in the 19th century. Impressionists created some wildly popular paintings, including Edgar Degas' dancers, Renoir's Luncheon of the Boating Party, and Monet's water lilies.
But these were all male artists, and there were several gifted women impressionists. These women artists made critical contributions to the movement and the arts as a whole.
Below, learn about the art history of impressionism and then read about the female artists who created stunning masterpieces in the impressionist style.
The Impressionist Movement
This artistic movement began in the mid-19th century in Paris, and while the paintings may look classical today, they were not at the time. The artists who came to be called "impressionists" (named for a Claude Monet painting, Impression Sunrise) were radicals at the time.
They rejected the in-style art form at the time. Controlled by L'Academie des Beaux-Arts, the contemporary art community favored portraits, historical scenes, and religious subjects.
French impressionists painted landscapes and images of everyday life, with female impressionists like Mary Cassatt among them. They created literal impressions of what they saw and experienced.
Impressionist exhibitions reached their pinnacle in the 1870s and 1880s. Impressionist painters often painted en plein air, or outdoors. They often benefited from an up-close look at their subjects and natural lighting.
What Are the Characteristics of Impressionist Art?
Impressionists benefited from a few developments in technology and society. First, paint itself was more readily available and less expensive in the mid-late 19th century. It was also available in a wider variety of colors.
Other than that, some of the characteristics of impressionist art are:
Short, thick brushstrokes
Wet paint is placed on wet paint, allowing the colors to mix gently and creating soft edges.
Light-colored canvases (previous painters used dark backgrounds)
Attention to shadow and natural light because of the tendency to paint en plein air. Impressionists often emphasized shadows and reflections.
Little mixing of color to emphasize contrast
From a more philosophical standpoint, impressionists sought to capture the beauty in the everyday. They were also interested in creating a sense of time and exploring the concept of time as a whole.
1. Amélie Beaury-Saurel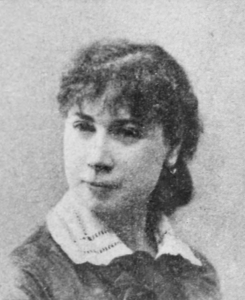 Born: 1849, Barcelona
Died: 1924, Paris
The first in our list of female impressionists, Amelie Beaury-Saurel, received her formal art education at Academie Julian in Paris. She became a successful portrait artist and skillfully blended portraits (a traditional subject) and impressionist techniques. She would essentially run the school before the end of her life.
She relied on the help of male patrons, most notably Leon Bonnat and her husband, Rodolphe Julian. Beaury-Saurel did not marry him until 1895, long after she made a name for herself as an artist. In fact, her male counterparts often described her work as masculine, despite being "only a woman."
Her fame began in 1875 when the Salon de Paris featured her work. This Paris salon was the official exhibition of L'Academie des Beaux-Arts, the vanguard of the Parisian art scene. She won several awards over the coming years, including a bronze medal at the 1889 World's Fair and high acclaim for a self-portrait exhibited at the Paris Salon.
2. Anna Ancher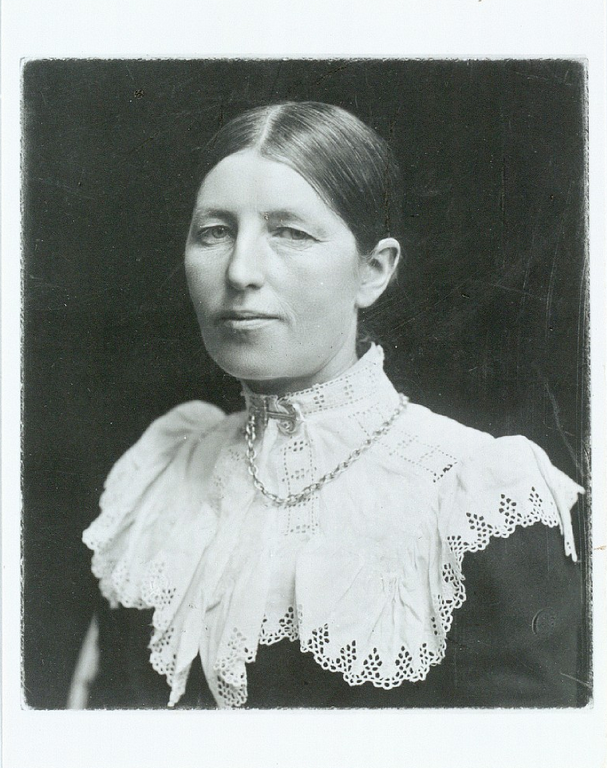 Born: 1859, Skagen, Denmark
Died: 1935, Skagen, Denmark
The only member of the "Skagen painters" actually born in the tiny town on the Jylland Peninsula, Anna Archer was an influential Danish impressionist.
She gained notoriety locally at a young age and went on to study at the Vilhelm Kyhn College of Painting in Copenhagen. She also studied in Paris but returned to the artist commune in her hometown of Skagen. At Skagen, she met and married Michael Ancher, a male painter.
Most of Ancher's works depicted indoor scenes of life on the Jylland Peninsula and in Skagen in particular. Although she preferred interior scenes, she still played with light and painted in the impressionist movement style.
Her work has represented Danish art in exhibitions worldwide. Some of her most famous paintings include Sorg (1902) and A Funeral (1891).
3. Anna Bilinska-Bohdanowicz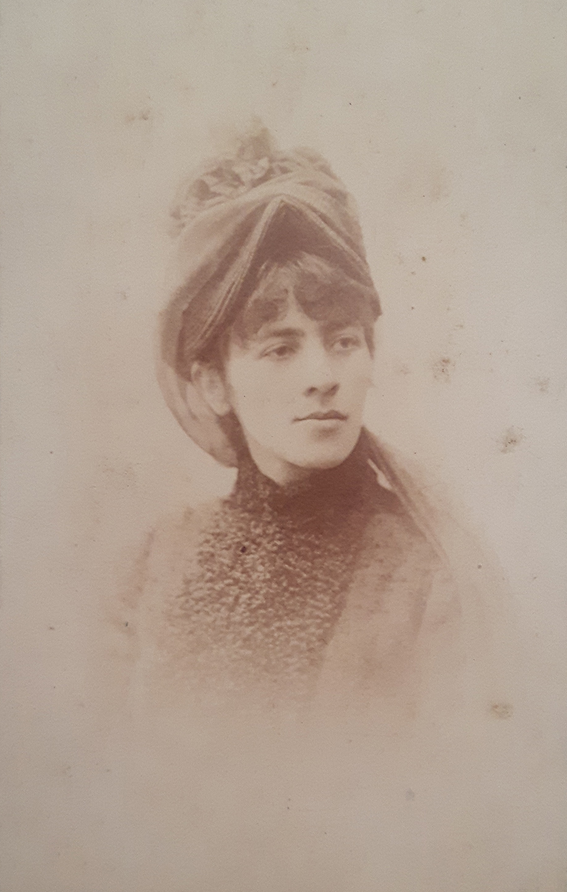 Born: 1854, present-day Ukraine
Died: 1893, Warsaw
Anna Bilinsa-Bohdanowicz was a Polish artist raised in Imperial Russia. She studied under Wojciech Gerson in Warsaw but eventually moved to Paris–the heart of the European art scene–in 1882.
She studied at L'Academie Julian with Marie Bashkirtseff and later taught at the school. She won recognition for several of her works, including Self Portrait at the 1889 Exposition Universelle, the Royal Academy of Art in London, and an international art show in Berlin in 1891.
She became famous for her portraits, especially of women. Art critics note the intensity and dramatic technique she used to convey emotion, depth, and movement. Posthumously, one of her most famous paintings has become A Negress, which disappeared after World War II but was recovered.
She dedicated herself to helping other female painters. She intended to open a Paris salon in Warsaw but died before realizing that dream.
4. Anna Elizabeth Klumpke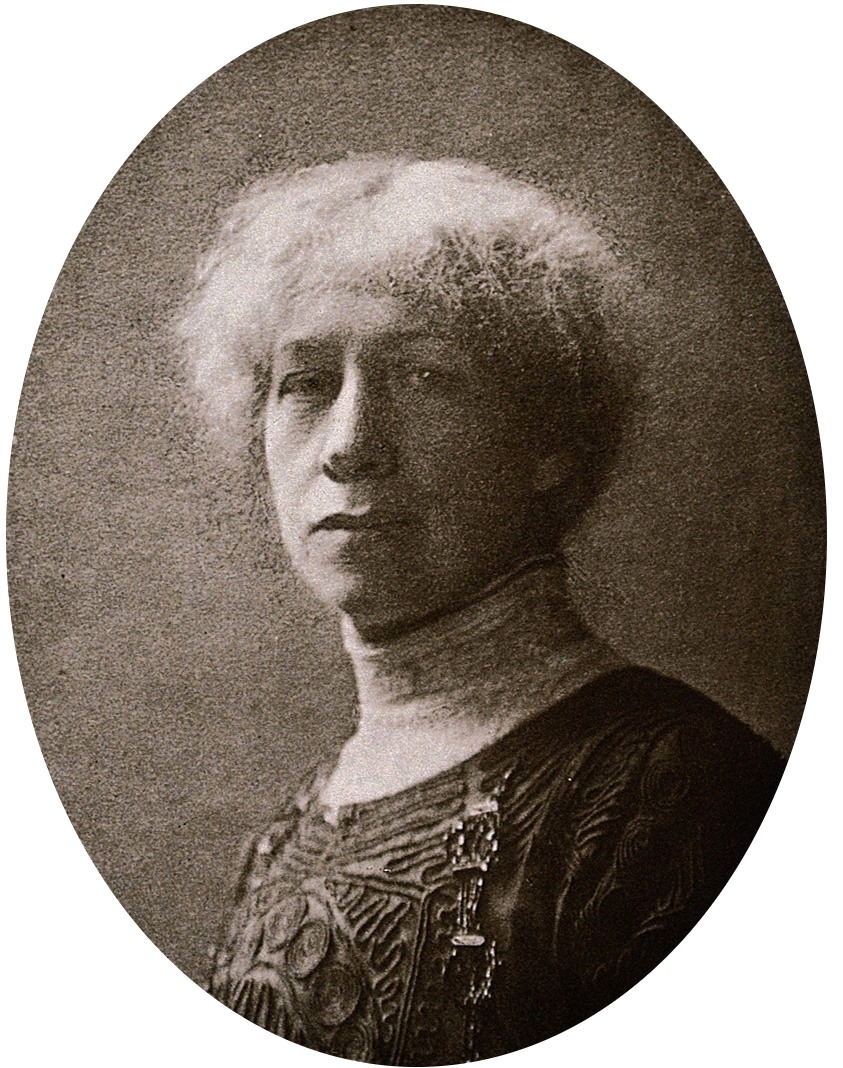 Born: 1856, San Francisco, California, USA
Died: 1942, San Francisco
Anna Elizabeth Klumpke is an American, though she spent much of her childhood and young adulthood in Europe. While there, she studied at several prestigious schools, including L'Academie Julian. While there, she studied with Tony Robert-Fleury.
Klumpke participated in several exhibitions at the Salon de Paris and won multiple awards. Rather than relying on male patronage, she met the famous female artist Rosa Bonheur and traveled with her for several years, painting her portrait and writing her biography.
Bonheur built her own studio for Klumpke. There, she created some of her most famous works. She is known for painting portraits of modern women (including Elizabeth Cady Stanton), conveying depth and intensity.
5. Annie Stebler-Hopf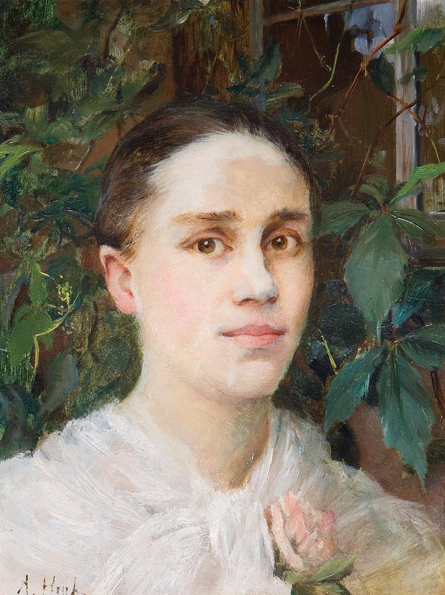 Born: 1861, Switzerland
Died: 1918, Zurich
Annie Hopf was a Swiss painter who L'Academie Julian heavily influenced. She studied there after leaving the tutelage of Karl Gussow in Berlin in 1882, traveling with fellow artist (and possible partner) Ottilie Roederstein. She spent eight years in Paris and exhibited at the Salon numerous times.
In 1890 she returned to her home country and lived most of the remainder of her life in Switzerland. The Swiss Society of Fine Arts exhibited her work in 1894. Her work is known for confronting brutal or grotesque subject matter, as seen in one of her most famous paintings, The Autopsy.
6. Annie Louise Swynnerton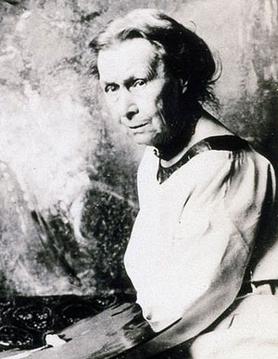 Born: 1844, Manchester, UK
Died: 1933, Hayling Island, UK
Annie Swynnerton was a critical impressionist painter who supported women in the suffragist movement. She began her studies at home at the Manchester School of Art but transferred to Academie Julian.
She spent most of her career in Rome with her husband, the famous sculptor Joseph Swynnerton. They lived among other artists, including John Singer Sargent. He helped her become the first woman elected to the British Royal Academy of Arts in 1922.
Swynnerton is best known for painting portraits and symbolism in her work. She was influenced by diverse artists, including Rembrandt and John Everett Millais, her contemporaries.
She had a gift for conveying personality in her portraits and for her use of light and broad brushstrokes and often shocked her male peers by painting nudes, such as Cupid and Psyche (1890).
7. Asta Nørregaard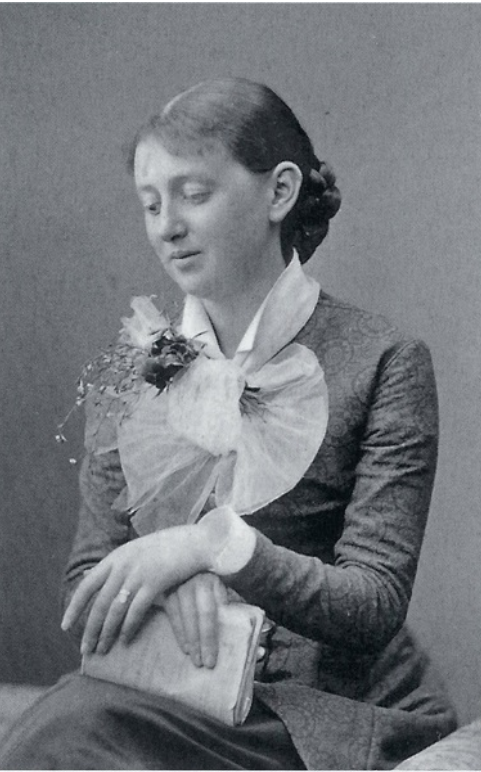 Born: 1853, Oslo, Norway
Died: 1933, Oslo
This Norwegian painter began her art education in Oslo, but like so many other women impressionists, she studied in Paris at Academie Julian, as well as in Berlin under Eiliff Petersson.
While in Paris from 1879-1884, she participated in numerous impressionist exhibitions, including the Exposition Universelle. She gained popularity there for her portraits. This particular talent allowed her to travel, painting illustrious figures like Edvard Munch.
After returning to Norway, she held multiple solo exhibitions at the Blomquist Kunsthandel and participated in others. In 1920, the Norwegian king awarded her the country's Gold Medal of Merit for her contributions to the impressionist movement and her home country.
You can see her work in several European museums, including the National Gallery of Art in Oslo.
8. Berthe Morisot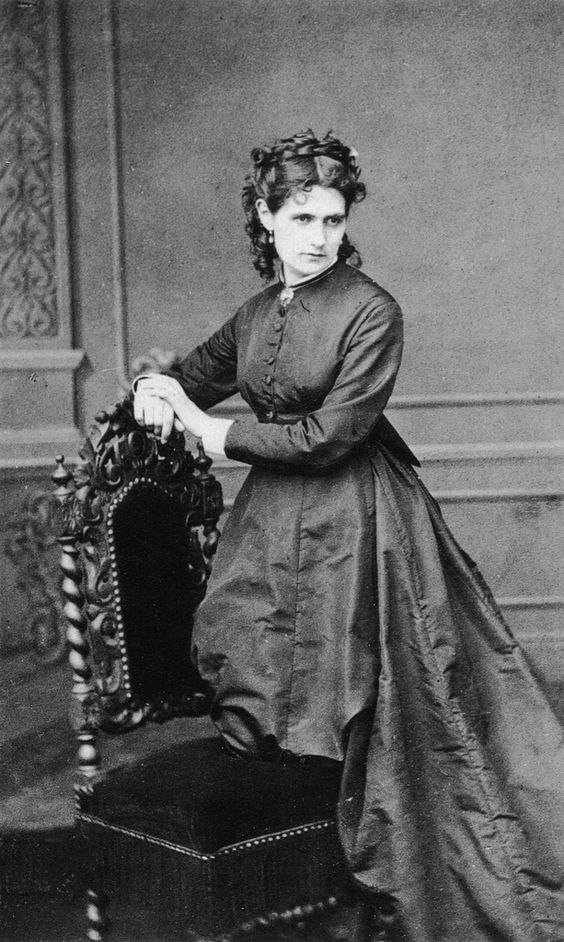 Born: 1841, Bourges, France
Died: 1895, Paris
Berthe Morisot was an essential early impressionist who first displayed her work at the esteemed Salon de Paris in 1865. She was an accomplished and well-received watercolorist.
However, the Academie des Beaux-Arts rejected her and many of her male peers after they participated in the first impressionist exhibition in 1874. By this time, Morisot was more comfortable working in oil paint, the favored medium of the impressionists.
She exhibited her work alongside Edgar Degas, Claude Monet, Pierre-Auguste Renoir, and other famous impressionists. Morisot went on to participate in all but one of the eight exhibitions organized by the impressionists before the art community accepted them more widely.
As an early woman impressionist, she strongly influenced other artists. Though she was married to the brother of Edouard Manet, she consistently maintained artistic independence. There was also no Berthe Morisot Mary Cassatt feud; the two women were friends.
Some of Morisot's most famous paintings include Reading, which she painted outdoors, and Woman at Her Toilette.
9. Cecilia Beaux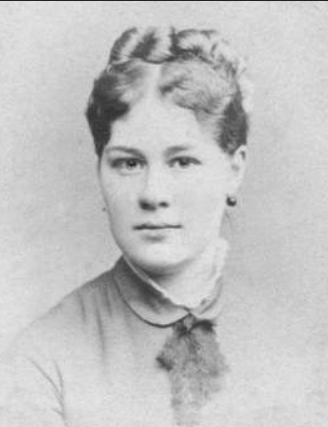 Born: 1855, Philadelphia, Pennsylvania, USA
Died: 1944, Gloucester, Massachusetts, USA
Cecilia Beaux was an accomplished American artist. Encouraged by relatives, she studied art at the Pennsylvania Academy in Philadelphia, where she also later taught. She also traveled to Europe in 1888 (her father was Parisian) and studied there for 19 months.
While in Europe, Beaux's teachers strongly influenced her, including Tony Robert-Fleury, who rejected impressionism. She resisted this and other modern art movements, but her style reflected many of their techniques, including painting en plein air and capturing everyday scenes.
In some ways, Beaux brought impressionism to the world's wealthy elite. She became one of the most sought-after portraitists of her time, but she tended to capture her subjects in everyday, tender moments.
Some of the best examples include Dorothea and Francesca (1898) and Ernesta (1894). In addition, oil paintings and Beaux's brushstrokes reflect impressionism.
Beaux won several awards in her lifetime and posthumously. She won a gold medal for lifetime achievement from the National Institute of Arts and Letters and a Gold Medal at Exposition Universelle in 1900. First Lady Eleanor Roosevelt described her as "the American woman who had made the greatest contribution to the culture of the world."
10. Clara Southern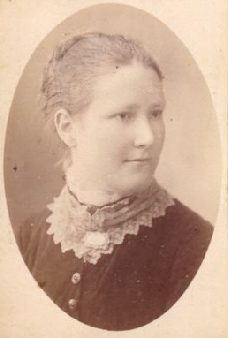 Born: 1860, Victoria, Australia
Died: 1940, Melbourne, Australia
The Australian impressionist movement was known as the Heidelberg School, and Clara Southern was an essential part of it. In fact, she received most of her art education in Australia and remained there most of her life.
Southern studied under several prominent Australian artists, including G. F. Folingsby, at the National Gallery School. From an early age, she established strong relationships with her peers and remained popular in the artist community for the rest of her life.
In 1905, Southern married and moved to Heidelberg, where she attracted many other artists to the region to create beautiful oil paintings of the surrounding landscape. It was here that impressionism took hold "down under."
Southern served as a councilor for the Victorian Artists' Society and the first woman committee member of the Australian Art Association. She had many exhibitions during her lifetime and won several awards. One of her most famous paintings is An Old Bee Farm, displayed at the National Gallery of Victoria. She was often the only woman included in exhibitions.
11. Edma Morisot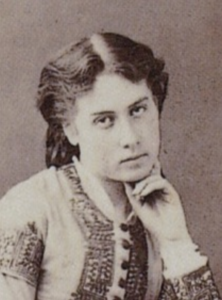 Born: 1839, Valenciennes, France
Died: 1921, Paris
Edma Morisot Pontillon was a French painter and the older sister of Berthe Morisot, another female impressionist. Both women received encouragement from their teacher in Paris, Jean Auguste Dominique Ingres.
In 1864, Edma joined the Salon de Paris and exhibited several paintings over the next few years. She painted mainly landscapes and often painted outside. Some of her most notable works exhibited at the Salon include Fisherman by a River and portraits of her sister.
After she married in 1869 and moved away from Paris, Edma mostly stopped painting, although the official reason is unknown. She continued to support her sister (often posing for her) and other women's impressionists throughout her lifetime.
12. Elin Daneilson-Gambogi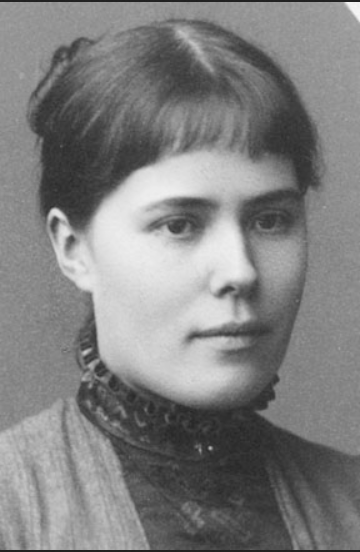 Born: 1861, Finland
Died: 1919, Italy
One of the few Scandinavian women on this list, Elin Daneilson-Gambogi was raised mainly by women after her father's suicide and learned self-reliance. She received her early education in Helsinki at the Academy of Fine Arts in 1881.
Two years later, she moved to Paris to study with Gustave Courtois but returned to Finland a couple of years later, where she made her most significant impact on art movements.
She opened her own atelier, brought modern art to her home communities, and represented Finland on the international art stage. She also taught and tutored many young Finnish artists, leaving a lasting legacy that has far outlived her.
In the 1890s, she traveled to Italy and married an Italian impressionist. She remained abroad for most of the rest of her life, exhibiting in Florence, Venice, Paris, and other European cities. Her impressionist artwork was sometimes controversial for its honest portrayal of scenes from daily life.
13. Elizabeth Jane Gardner Bouguereau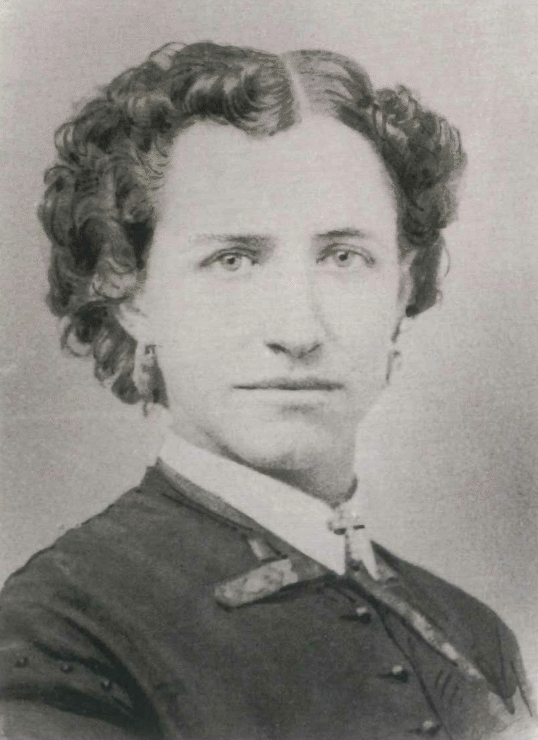 Born: 1837, New Hampshire, United States
Died: 1922, St. Cloud, France
Elizabeth Jane Gardner Bouguereau was a well-known American impressionist. She received her early education at prestigious New England boarding and art schools but left for France in 1864.
While there, she used her spirited personality and bold artistic style to earn a place among the Parisian art elite. She was one of the first female artists to exhibit at the Salon de Paris in 1868, alongside Mary Cassatt. She showed her work more than two dozen more times at the Paris Salon and won a bronze medal at the 1889 Exposition Universelle.
In the 1870s, she met the artist William-Adolphe Bouguereau and began a somewhat scandalous affair; the two married in 1896. His artistic practice heavily influenced her.
Many of her famous paintings, including The Shepherd David Triumphant and Ruth and Naomi, depict Biblical or religious scenes. Others portray animated scenes of ordinary people.
14. Elizabeth Nourse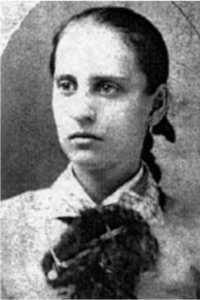 Born: 1859, Ohio, USA
Died: 1938, Paris
Though American-born, Elizabeth Nourse spent much of her illustrious career as a painter and prominent member of the arts community in Paris. She exhibited at the Salon de Paris and won awards at several international expositions, often the only American artist to do so.
Despite her success on the international stage, Nourse was almost entirely American-trained. She spent the early years of her career painting landscapes and genre scenes.
Throughout her career, she stood out even among her male colleagues for supporting herself solely through painting. She did not teach, marry, nor did she have wealthy patrons. For this, she was considered a "New Woman," along with other artists like Mary Cassatt.
After moving to Paris in 1887, she quickly completed her education at the Academie Julian under Gustave Boulanger. While there, she made crucial connections. She is best remembered for painting women, especially poor women and women caring for their families.
15. Ellen Thesleff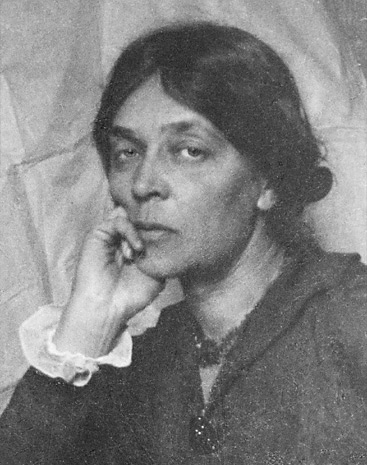 Born: 1869, Helsinki
Died: 1954
Ellen Thesleff was a Finnish painter whose early career was heavily influenced by the impressionists, especially Edouard Manet and Eugene Carriere.
While traveling around Europe as a young adult, the natural light in cities like Florence captured her attention. She used many of the techniques of impressionist painters to create gorgeous landscapes.
Later in life, her work reflected the contemporary movements that emerged in the wake of both World Wars. Like Elin Daneilson-Gambogi, she also left an indelible mark on Finland's art scene.
16. Emma Löwstädt-Chadwick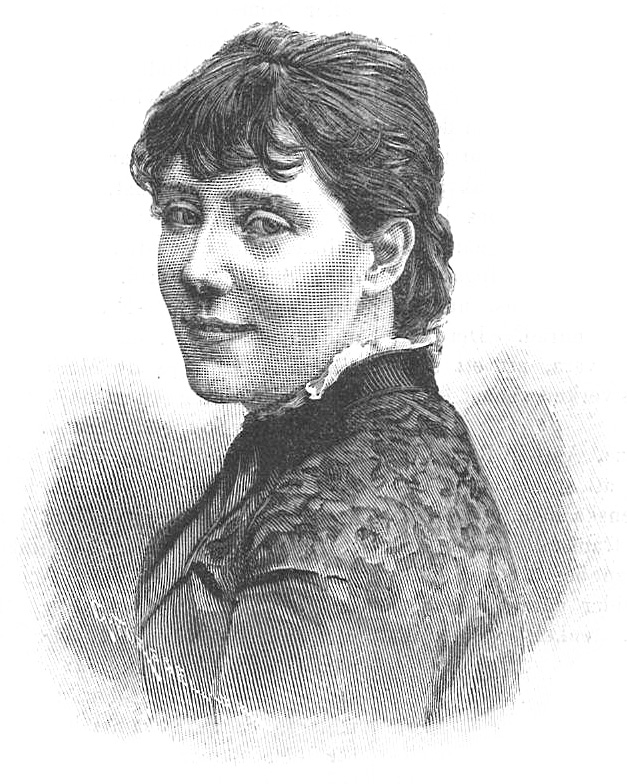 Born: 1855, Stockholm, Sweden
Died: 1932, Avignon, France
Emma Lowstadt-Chadwick completed most of her art training at the Royal Swedish Academy of Fine Arts. In 1881, she spent several months studying at Academie Julian in Paris under Tony Robert-Fleury.
She exhibited at the Salon de Paris regularly after her debut. Some of her most famous impressionist paintings include Resting and Off to Sea. Later in life, she experimented with other art movements and even graphics.
She and her husband (American painter Francis Brooks Chadwick) moved to north-central France in the late 1880s and helped found an artists' colony there with expatriates from all over the western world. Most of them were fellow impressionists, and they collaborated at this peaceful estate.
17. Eva Gonzalès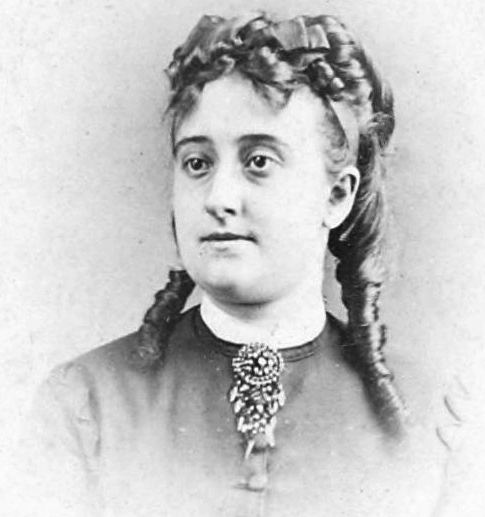 Born: 1849, Paris
Died: 1883, Paris
Although she lived a short life, Eva Gonzales was one of the most important female impressionists, along with Mary Cassatt. While she was still a very young artist, she became the only formal student of Edouard Manet.
Gonzales exhibited her work frequently to much critical acclaim. However, this praise was often cloaked in sexism, as critics compared her work to men and described it as masculine.
She died in childbirth, leaving the artist's son to be raised by her sister, who eventually married her widowed husband.
Some of her most famous works include Box at the Theater des Italiennes and Plage de Dieppe.
18. Fanny Churberg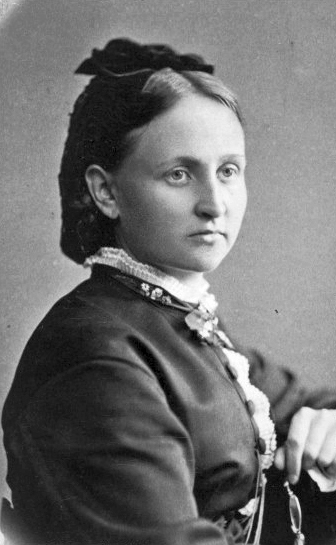 Born: 1845, Vaasa, Finland
Died: 1892, Helsinki
Fanny Churberg overcame personal challenges to pursue her passion for painting landscapes and still lifes. Despite her mother's early death, she trained in Helsinki, Dusseldorf, Germany, and then moved to Paris.
As did many early impressionists, she faced harsh criticism for her painting style and choice of subjects. Despite this, she won several major awards, including the Premier Prix Dukaat from the Finnish Art Society in 1879.
After her older brother died in 1880, Churberg, unfortunately, stopped painting. She never created again before her death 12 years later. Still, she produced more than 300 paintings in her short career, including Shocks of Rye and Landscape in Moonlight.
19. Hanna Hirsch-Pauli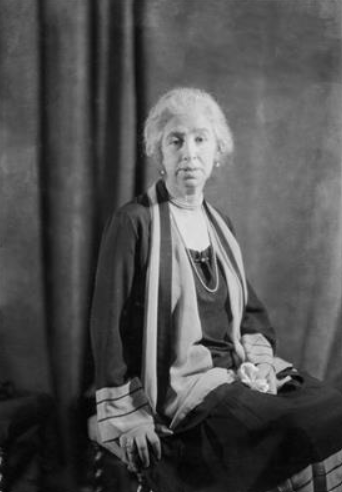 Born: 1864, Stockholm
Died: 1940, Solna, Sweden
Hanna Hirsch-Pauli's art has naturalist tendencies. Like many of her impressionist contemporaries, she preferred to paint landscapes, portraits, and even still lifes of ordinary things, imbuing them with life and meaning.
She received her early training at the Royal Swedish Academy but moved to Paris like so many others. There, she formed close relationships with several other female impressionists like Eva Bonnier. A portrait of another friend, The Artist Venny Soldan-Brofeldt, met much backlash and controversy for the casual way it portrayed a woman.
She won a third-place medal at the 1889 Exposition Universelle and participated in exhibitions across Europe and the United States. She painted mainly portraits later in life but continued to use the thick application of paint common among impressionists.
20. Harriet Backer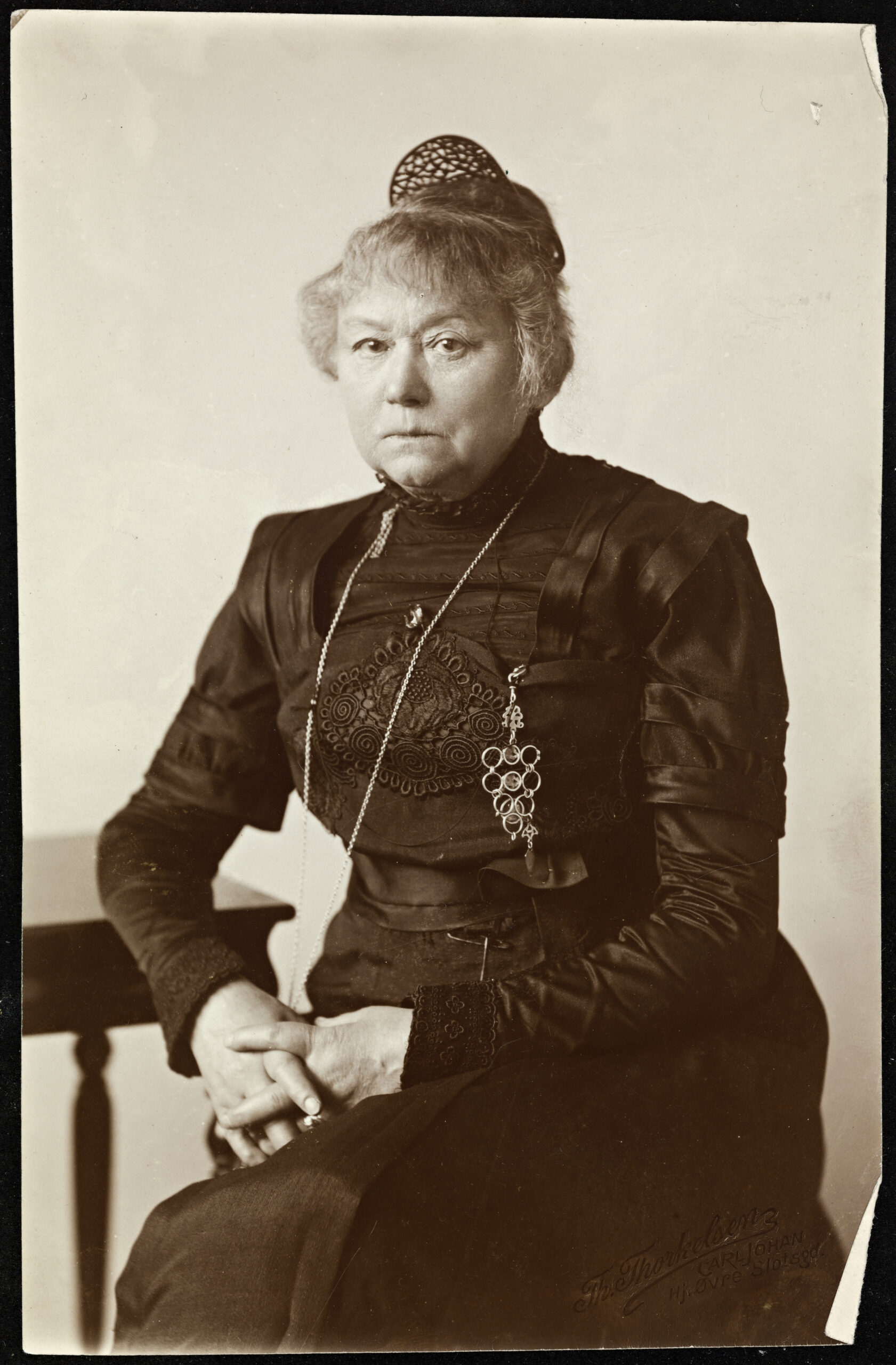 Born: 1845, Holmestrand, Norway
Died: 1932, Oslo
Harriet Backer was from a wealthy family and trained at many prestigious art schools in Germany and her home country of Norway. When she was young, she traveled widely with her concert pianist sister, especially throughout Europe. She gained exposure to new art movements in various genres, including impressionism.
Backer moved to Paris in 1878, where she debuted with her painting Solitude. She trained with Madame Trélat de Vigny. She also worked closely with Kitty Kielland. In 1889, she won a silver medal at the Exposition Universelle.
At the end of the 1880s, she returned to Norway and founded a school for painters. In Norway, she is still remembered as one of the most influential painters of her time. One of her most famous paintings, Christening in Tanum Church, was exhibited initially in Oslo and then at the Chicago World's Fair in 1893.
21. Helen McNicoll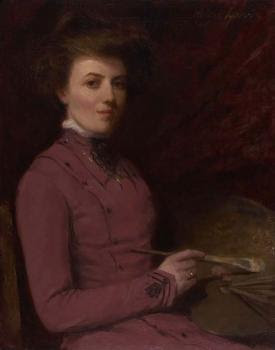 Born: 1879, Toronto, Canada
Died: 1915, Dorset, England
Helen McNicoll was instrumental in popularizing impressionism in her home country of Canada. Despite coming from a wealthy family, she lost her hearing at age two. She mainly taught herself other than what she could lip-read from local teachers.
She was able to study at the Slade School of Fine Art in England and then returned to study in Montreal. She made a name for herself painting landscapes, children, and women.
She made impressionism impossible to resist for Canadians thanks to her expert use of bright light and color. She often painted her subjects outdoors and used the characteristic brushstrokes of the impressionists. You can see it in paintings like The Apple Gatherer and Montreal en Hiver.
Shortly before her early death, the Royal Society of British Artists elected her to their ranks in 1913. A year later, she was also elected to the Royal Canadian Academy of Arts.
22. Helene Schjerfbeck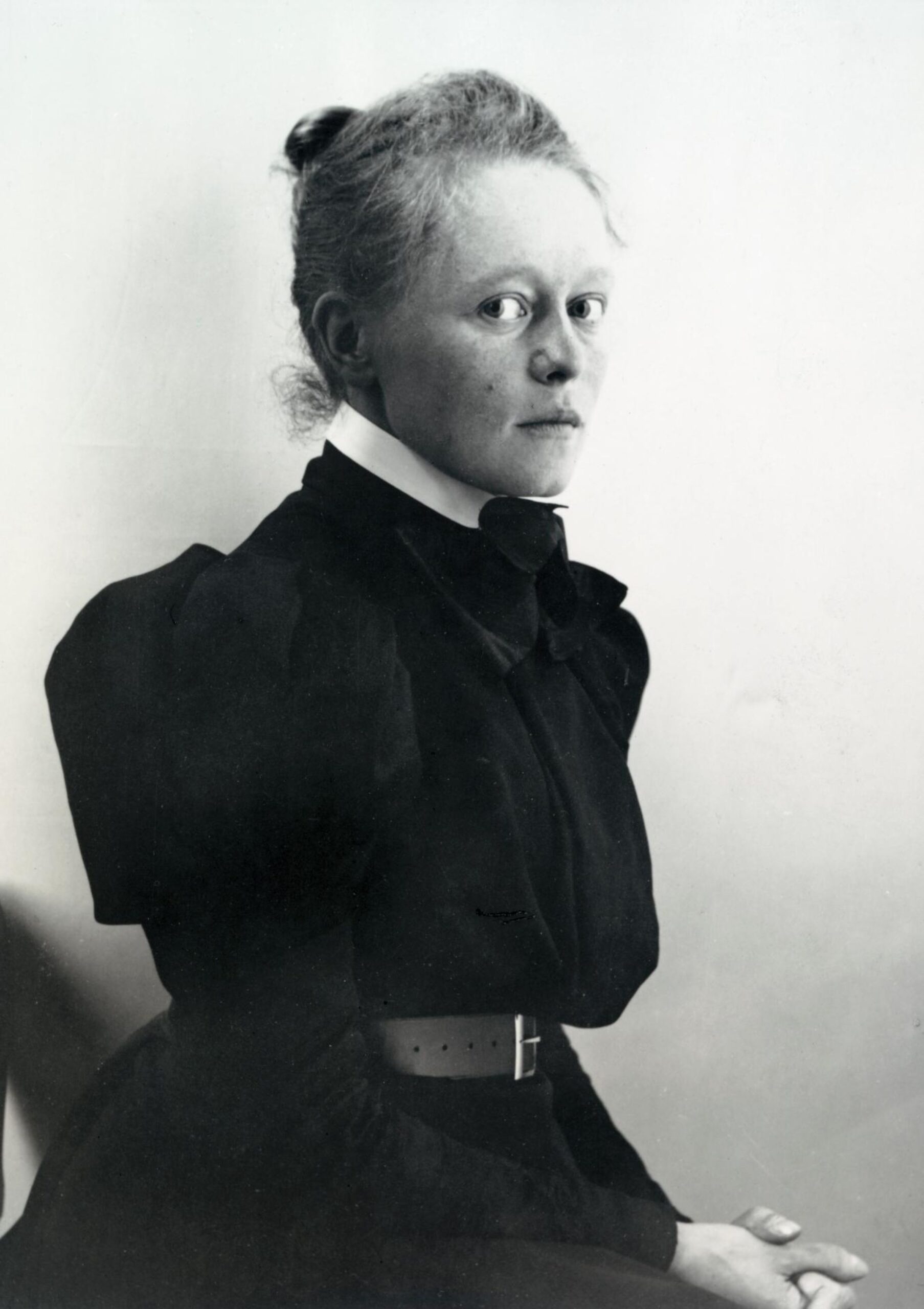 Born: 1862, Helsinki
Died: 1946, Sweden
Helene Schjerfbeck is one of the most famous Finnish artists of all time. Impressionism influenced her, but later in her career, she shifted to more modern art movements, especially realism. She's sometimes called the Finnish Edvard Munch.
In many ways, Schjerbeck rejected the expectations of her society and the art world. Some of her early paintings were dramatic historical scenes, which were usually the territory of male artists. She moved to Paris to complete her education in 1880 but did not initially meet a warm reception.
She still exhibited at the Salon de Paris and the elite Academie des Beaux-Arts. Over the next several years, she traveled around mainland Europe and Scandinavia. Eventually, she returned to Finland, where she continued to paint and teach. Her work was both naturalistic and avant-garde.
23. Jane Peterson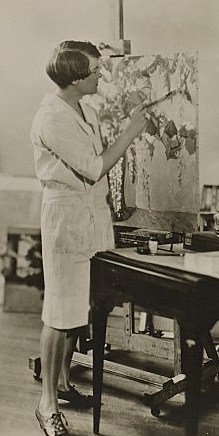 Born: 1876, Illinois, USA
Died: 1965, USA
Jane Peterson was an American artist. She was an impressionist and also created works influenced heavily by the expressionist movement. She was largely self-taught until she enrolled in the Pratt Institute in Brooklyn, New York, at the end of the 19th century when it was still relatively new.
Peterson was highly well-traveled, especially for a woman of her time. She traveled all over Europe and even visited Egypt and northern Africa on her own. She lived in Paris and interacted with Pablo Picasso, Henri Matisse, and Gertrude Stein. All of them influenced her, and she impacted their work as well.
Peterson was a prolific painter who refused to be bound by ideological constraints. She was one of the first Americans to bring modern art to the states. She won several awards and put on 80 solo exhibitions during her lifetime.
24.Jane Sutherland

(Wikipedia)
Born: 1853, New York, USA
Died: 1928, Australia
Jane Sutherland was an important Australian artist (her family returned from the United States while she was a child). She belonged to the Heidelberg School, which was essentially the epicenter of impressionism down under. She left her mark not only with her paintings but also with the work she did to help other female artists.
Sutherland trained and exhibited at the Victorian Academy of Art, the Victorian Artists' Society, and the Australian Artists' Association throughout the late 19th and early 20th centuries.
25. Julie Delance-Feurgard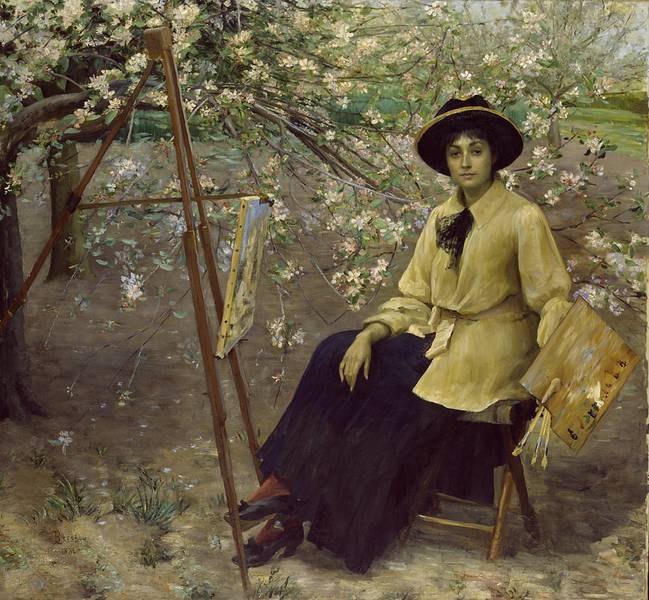 Born: 1859, Paris
Died: 1892, Paris
Although she lived a short life, Julie Delance-Feurgard was an accomplished woman impressionist. She studied at Academie Julian and received honorable mentions for her exhibits at the Salon de Paris. In 1889, she won an honorable mention at the Exposition Universelle.
Early in her training, she befriended fellow student Louise Catherine Breslau, and the two remained active in each other's lives and careers. She married fellow painter and teacher Paul-Louise Delance in 1886.
Several of her paintings are currently in a private collection, though Breslau's portrait of her painting outdoors hangs in the MCBA in France. One of her most famous paintings is The Marriage, which places guests in the foreground and the wedding party as a minor background detail.
26. Julie Manet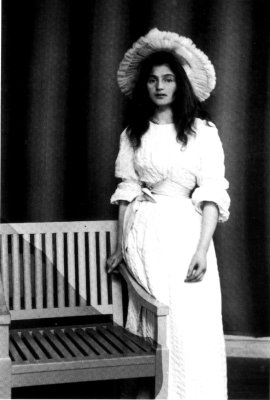 (Wikipedia)
Born: 1878, France
Died: 1966
Julie Manet was art royalty; she was the only child of Berthe Morisot, and her uncle was Edouard Manet. Both of them, as well as other illustrious artists in her circle, influenced her work.
She frequently modeled for Pierre-Auguste Renoir throughout her childhood. Her teenage diary, Growing Up with the Impressionists, documents her time with him as well as Degas, Monet, and Sisley.
Manet was an accomplished artist in her own right. Much of her work remained in a private collection for decades, but the Musee Marmottan Monet in France has worked to find her paintings and display them to the public.
27. Kitty Kielland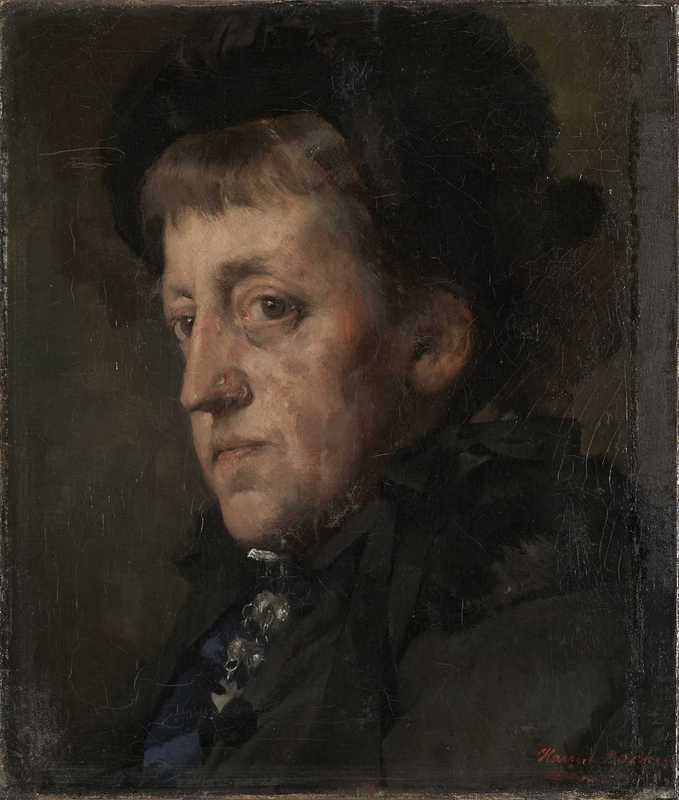 Born: 1853, Stavanger, Norway
Died: 1914, Oslo
Even though she isn't well-remembered, Kitty Kielland was a trail-blazing female artist and activist. Born to a wealthy family, Kitty was mostly self-trained until adulthood, when she began studying with landscape artist Hans Gude.
In 1875, she moved to Munich to join a Norwegian artists' colony. In the 1880s, she traveled to Jaeren in southern Norway and created one of her most celebrated paintings. Sommernacht, or Summer Night, is an oil on canvas in the impressionist style. She painted it in the natural light, capturing the ethereal beauty of the land at that fleeting moment before the sun fully sets.
Years later, Kitty moved to Paris like so many of her impressionist contemporaries. While there, she finally exhibited her paintings, including at four world exhibitions. She also taught at the Academie Colarossi and co-founded the Norwegian Association for Women's Rights in 1884.
28. Lady Elizabeth Butler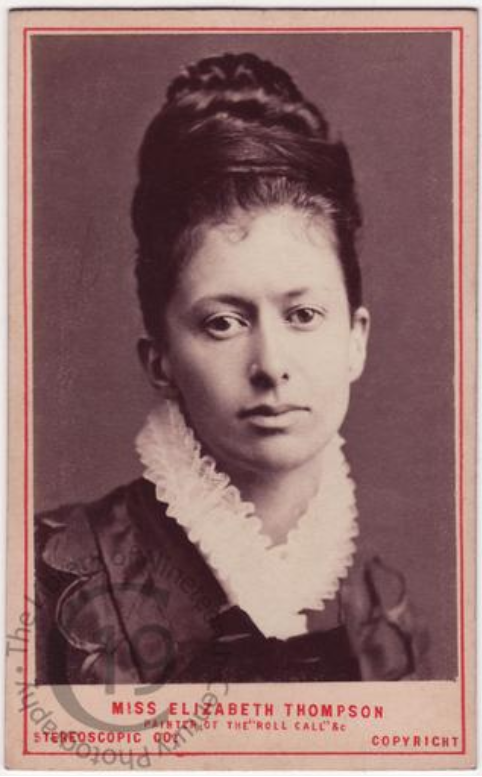 Born: 1846, Laussanne, Switzerland
Died: 1933, County Meath, Ireland
Lady Elizabeth Butler, also known as Elizabeth Thompson, was an unusual impressionist. Although she trained at many of the same academies and used many distinctly impressionist techniques, she painted mainly historical scenes. Most impressionists, such as Marie Bracquemond and Mary Cassatt, painted primarily landscapes and portraits.
She began painting battle scenes after moving to Paris in 1870. While there, she visited many museums, taking in everything from decorative arts to Japanese art. She was particularly struck by paintings of great moments in battles; that was where she directed her talents for most of the rest of her career.
Bolstered by a swell of pride in the British Empire, Butler enjoyed much acclaim during her lifetime. Contemporaries were particularly shocked that a woman could produce such detailed, expressive works on war.
One of her most famous works is Roll Call, purchased by Queen Victoria. You can see how much impressionism influenced her in paintings like Remnants of an Army. She traveled worldwide throughout the British Empire as a celebrity artist after her marriage in 1877 to a British Army officer.
29. Laura Muntz Lyall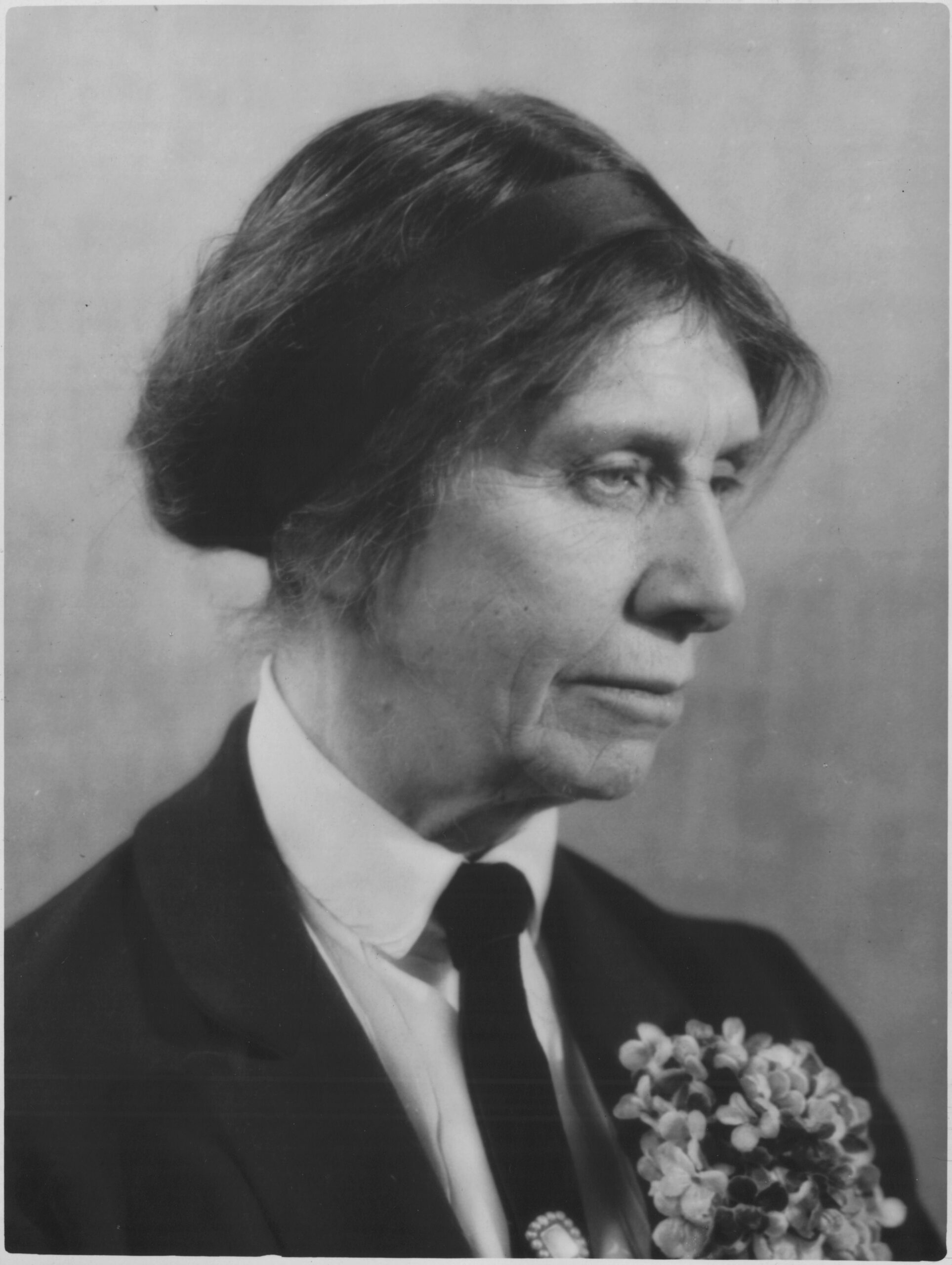 Born: 1860, Warwickshire, England
Died: 1930, Toronto
Though born in England, Laura Muntz Lyall's family moved to Canada when she was a child. She studied locally and then moved to Toronto in 1882 to study at the Ontario School of Art with George Agnew Reid. After this foundational training, she moved to Paris in 1891 and studied at Academie Colarossi.
While there, she met and befriended fellow artist Wilhelmina Douglas Hawley, who helped introduce her to impressionist painting techniques. Back home, her paintings received acclaim, and she decided to return to Canada before the end of the century.
Still unmarried, Muntz set up an art studio in Toronto and continued collecting praise for her portraits of women and children. She had several of her own exhibitions and showed her work at the Royal Canadian Academy of Arts, the Pan-American Exhibition, and more.
Many of her paintings emphasize the bond between mothers and children, the unique innocence of childhood, and tender, everyday moments. She was the first woman appointed to the Ontario Society of Artists' Executive Council and fought for women's rights throughout her lifetime.
30. Lilla Cabot Perry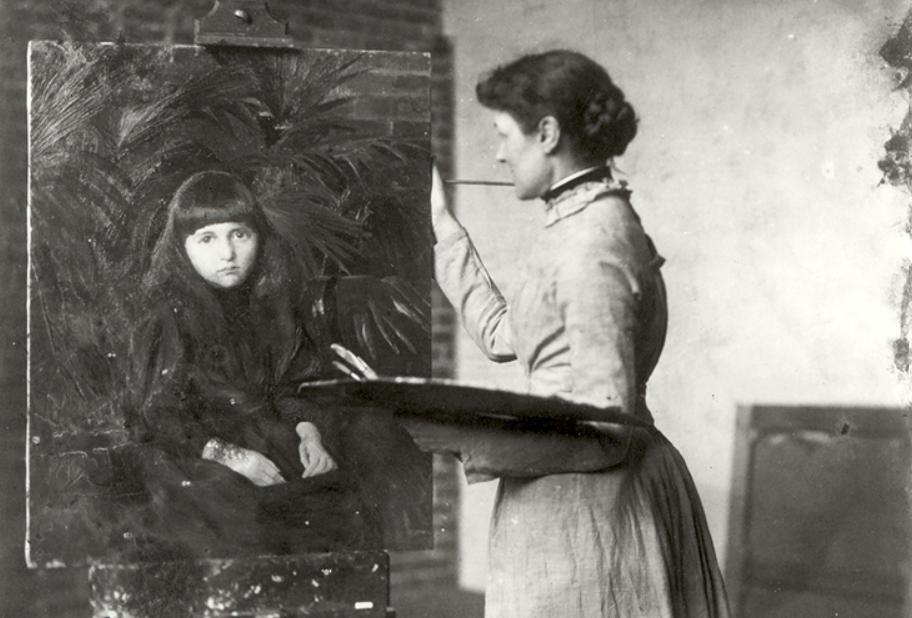 Born: 1848, Boston, Massachusetts, USA
Died: 1933, New Hampshire, USA
Lilla Cabot Perry was a widely-traveled American artist who became an impressionist after seeing Monet's work on display in Paris in 1889. She sought the master and spent summers near his home in Giverney, France. She helped her learn impressionist painting techniques informally since he never took students.
Before then, the classic impressionists often touched Perry's art training. She studied in Boston with a former student of Academie Julian, and after moving to Paris in the late 1860s, she studied at Academie Colarossi. She also studied realism in Munich.
Perry exhibited her work widely during her time in Europe, but she returned to the US in 1889, where she became quite famous. She also married and lived abroad in Japan for several years, where she helped introduce and popularize impressionism. Japanese materials and art also influenced her.
Perry was a prolific painter who produced hundreds of works during her lifetime. Some of her most famous works include In a Japanese Garden and Lady with a Bowl of Violets. She was also a gifted poet.
31. Louise Catherine Breslau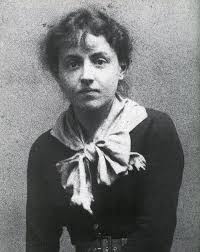 Born: 1856, Munich
Died: 1927, Switzerland
Louise Catherine Breslau was born in Germany, raised in Switzerland, and was of Polish Jewish descent. After her father died during her childhood, she was sent to live in a convent. While there, she taught herself drawing and painting. She was naturally gifted enough to gain acceptance to the Academie Julian in the 1870s.
Breslau remained in Paris for many years, studying alongside other painters (such as her rival, Marie Bashkirtseff) and befriending many more, including Degas and Rodin. She also began a lifelong, open partnership with Madeleine Zillhardt.
Breslau's paintings are almost all impressionist. She used short brushstrokes and a thick application of paint. She also painted portraits, but not of national or historical figures. She preferred to paint the women in her life, particularly Zillhardt, in everyday situations. She became the first foreign woman to win the French Legion of Honor.
32. Marianne Stokes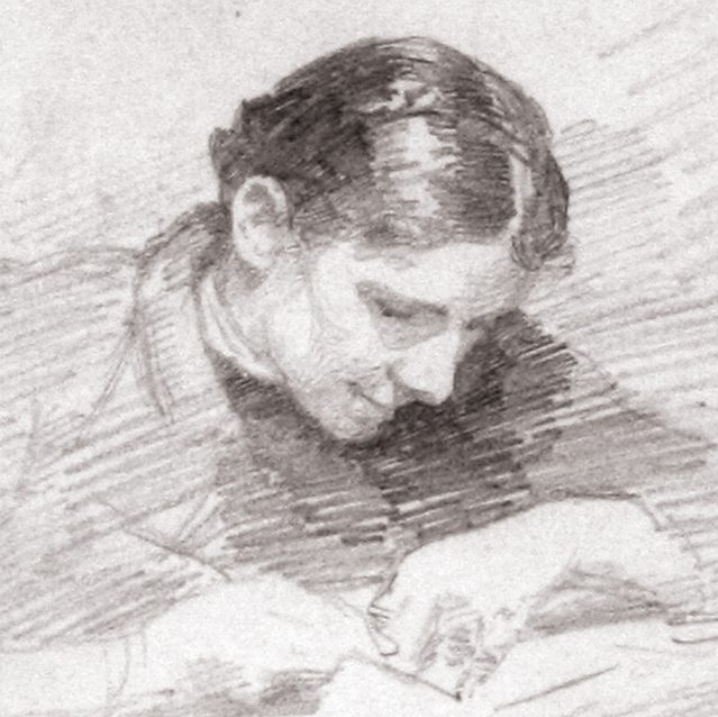 Born: 1855, Austria
Died: 1927, England
Marianne Stokes was considered a leading woman artist throughout her lifetime. She worked primarily in impressionism, but later in life also brought elements of more modern movements into her work.
Like so many of her peers, Stokes studied in Paris. There, she befriended many women figures and artists, including Helene Schjerfbeck and Anna Archer. Despite her French connections, her first exhibited painting (Reflections) was in London at the Royal Academy.
Stokes spent most of the remainder of her career in England, though she and her husband joined Archer at the artists' retreat in Skagen, Denmark. She traveled widely around the globe, exhibiting at many places, including the 1893 World's Fair in Chicago.
Her work was daring and diverse; art historians note influences as varied as Marie Bracquemond to Raphael. Some of her most impressionist paintings include On the Way to the Fields and Sweet Dreams.
33. Marie Bashkirtseff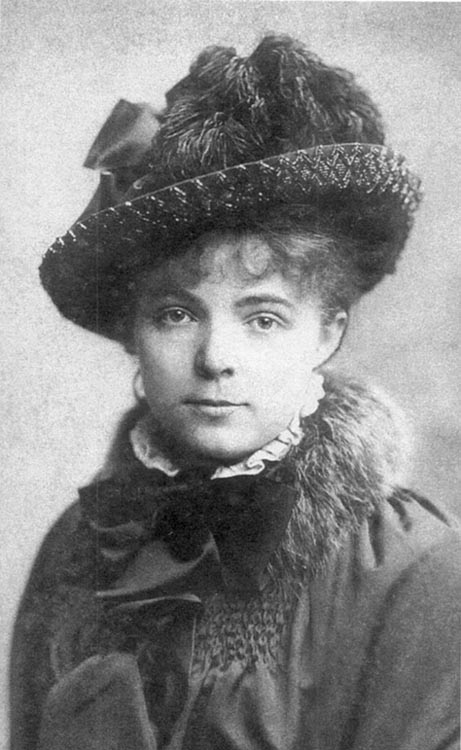 Born: 1858, Poltava, Russian Empire (present-day Ukraine)
Died: 1884, Paris
Although she only lived 25 years, Marie Bashkirtseff left a lasting mark on art, literature, and impressionism. Born to a wealthy family, she moved to Paris in 1877 to study at the Academie Julian. She remained in the city until her death.
During her life, she exhibited many of her impressionist paintings to critical acclaim. The Meeting, her portrait of children in a Paris slum, was perhaps best-received, and it was one of her last.
Bashkirtseff was also an accomplished author. She published numerous articles advocating for women's rights, particularly in art. She used a pen name, "Pauline Orrel."
She also kept a meticulous journal from the age of 13. In it, she writes about her education, the other artists and visionaries she met, and the experience of being a talented young woman in a male-dominated world. Her family compiled her entries into a book published after her death.
34. Marie Bracquemond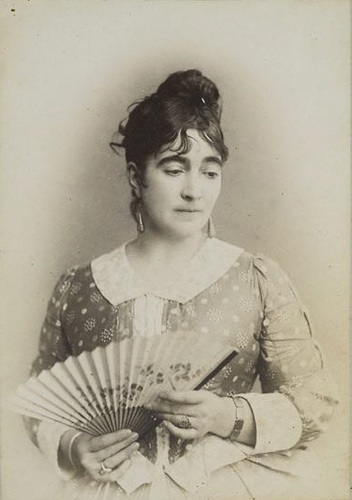 Born: 1840, France
Died: 1916, Paris
Marie Bracquemond was one of only four female impressionists whose work was exhibited at the exhibitions for impressionists in 1879, 1880, and 1886 (the others were Mary Cassatt, Eva Gonzales, and Berthe Morisot). She was largely self-taught and overcame not only personal challenges to succeed.
She married artist Felix Bracquemond, with whom she successfully worked to create beautiful Limoges porcelain for Haviland & Co. However, he was notoriously jealous of her work. He berated her and insulted her paintings, especially the ones that used impressionist techniques.
Even though Felix went out of his way to hinder Marie's painting career, she succeeded nonetheless. Besides the impressionism exhibitions, she also exhibited at the Dudley Gallery in London, among other venues.
Marie Bracquemond worked alongside famous impressionists like Degas and Monet. However, largely due to the pressure at home, she stopped painting in the second half of her life. Some of her most famous works include On the Terrace at Sevres and one of her last paintings, The Artist's Son and Sister in the Garden at Sevres.
35. Marie Petiet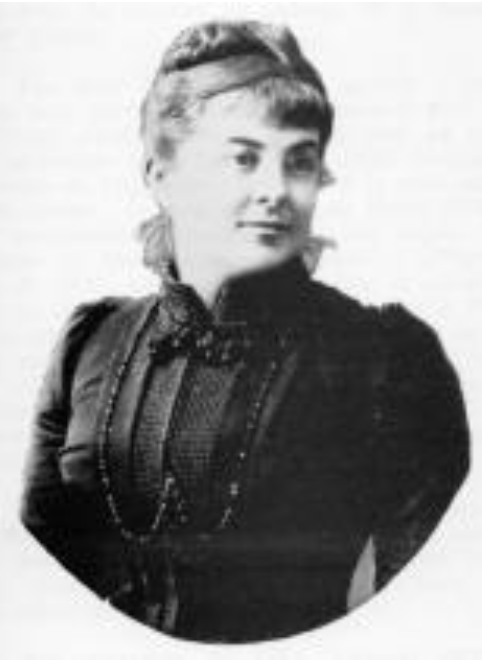 Born: 1854, Limoux, France
Died: 1893, Paris
Marie Petiet's wealthy family encouraged her artistic talents from her youth. Her father and uncle were amateur painters and provided her with supplies and encouragement.
In 1877, she moved to Paris to train formally with artist Jean-Jacques Henner, who helped turn her into a woman impressionist. She exhibited at the Salon de Paris several times, as well as with the Societe des Artistes Francais.
She married fellow artist Etienne Dujardin-Beaumetz and moved to the south of France. She became fascinated with the region's working people, who are the subjects of many of her paintings, including Laundresses and Girl Asleep.
36. Mary Cassatt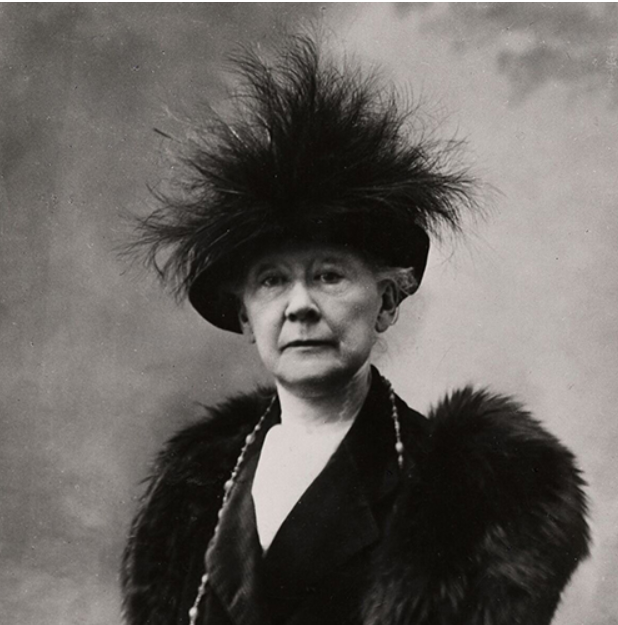 Born: 1844, Pennsylvania, USA
Died: 1926, Paris
Among women impressionists, Mary Cassatt is one of the best-known. Not only do her paintings show the progression of her own art, but also the nuances and evolution of impressionism itself.
Although she was American-born and received her early formal art education at the Pennsylvania Academy of Fine Arts, she traveled widely, even as a child and young adult.
Her adventures helped expose her to new ideas and a range of artistic styles. She strained under the expectations placed on her as a woman and her lack of opportunities. That partially explains her decision to move to Paris in 1866.
In France, Cassatt studied independently and often informally with many contemporary experts. As she did, she borrowed brushstrokes, color usage, and outdoor painting from the impressionists but made them all her own. She also began a lifelong friendship with Edgar Degas.
Cassatt was a modern woman in virtually every sense of the word. First, in her art, she was always seeking new techniques to try. She brilliantly captured light, movement, and emotion in her work. She frequently advised art collectors and painted commissioned works, only the painting eventually had to end up in a museum.
She was an early feminist and considered herself a "New Woman." She participated in women's rights movements and used her art to advance the cause of women's suffrage.
Like many of her fellow impressionists, Cassatt preferred to paint women and children engaged in everyday activities. Some of her most famous paintings include Little Girl in a Blue Armchair, The Boating Party, and Children Playing on the Beach. The National Gallery of Art Washington displays The Boating Party.
She won many awards in her lifetime, including the French Legion of Honor (1904). Since her death, she has been inducted into the National Women's Hall of Fame, and the United States Postal Service has featured her and her work on stamps. In a private collection, her work has sold for over $4 million.
37. Mary Cazin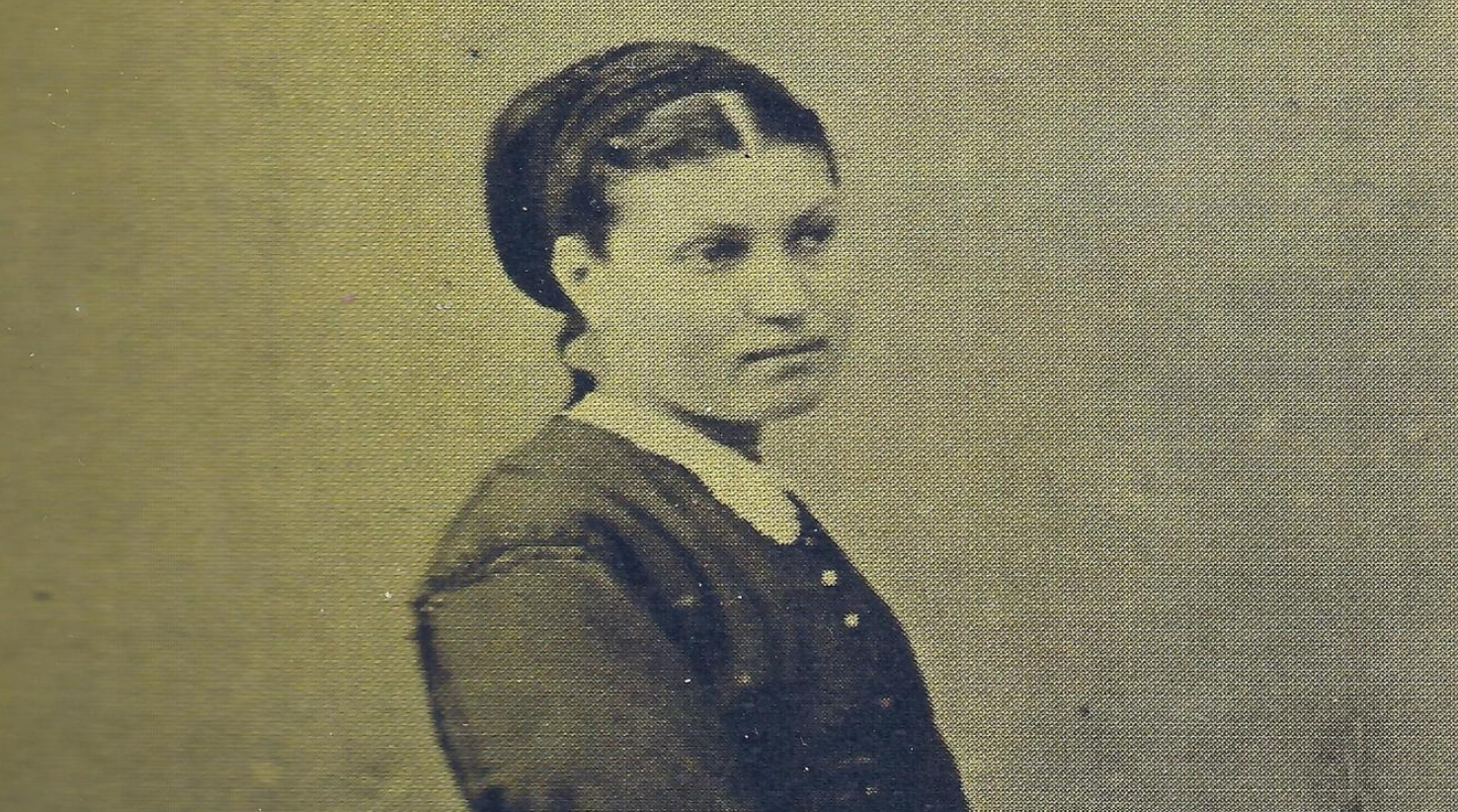 Born: 1844, France
Died: 1924, France
Mary Cazin began studying art formally in Paris in 1924 with Juliette Bonheur (Rosa Bonheur's sister) and Jean-Charles Cazin, whom she later married. Cazin was well-respected on the Parisian art scene and helped his wife make critical connections.
However, her beautiful work earned its own place in several illustrious exhibitions. She exhibited at several Paris salons, including the Salon des Artistes Francais, Musee du Luxembourg, the 1893 World's Fair in Chicago, and the National Society of Fine Arts, which she also joined in 1891.
Her impressionist paintings often highlighted women and children. She was also a sculptor; some of her most famous works are in bronze. The artist's son (Michael Cazin) followed in her footsteps, becoming a renowned sculptor himself.
38. Mary Shepard Greene Blumenschein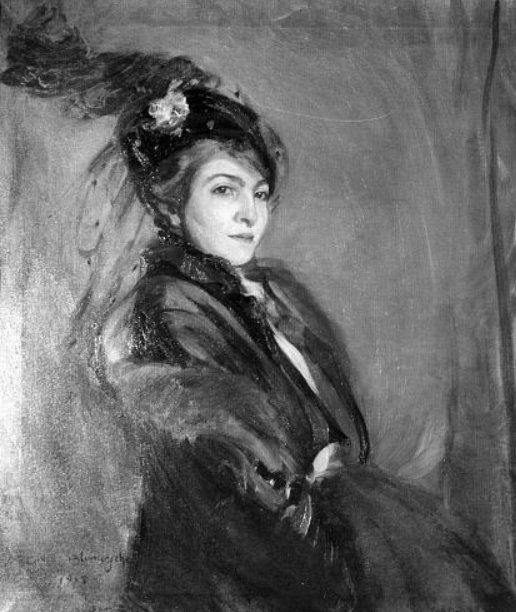 Born: 1869, New York City, USA
Died: 1958, New York City
Mary Shepard Greene Blumenschein was born to a wealthy American family, which allowed her to study at Brooklyn's Adelphi Academy and the Pratt Institute. In 1886, at only 17 years of age, she moved to Paris on her own to study art. She remained there for nearly 20 years, returning in 1905 after her marriage for the birth of her daughter.
Back in New York, she and her artist husband, Ernest L. Blumenschein, worked at the Pratt Institute as instructors. She also did work for several popular magazines in the early 20th century, including McClure's. She continued to exhibit at the National Academy of Design in New York City.
Both she and her husband became part of the Taos Society of Artists in Taos, New Mexico. They moved there formally in 1919, though Mary returned to the Pratt a few years later to study a new passion, jewelry making. She enjoyed some success in that endeavor; two years before her death, the Museum of International Folk Art displayed several of her pieces.
One of her most famous impressionist paintings is Le Regard Fugitif, a captivating portrait of a perhaps weary woman gazing at her face in the mirror.
39. Mina Carlson-Bredberg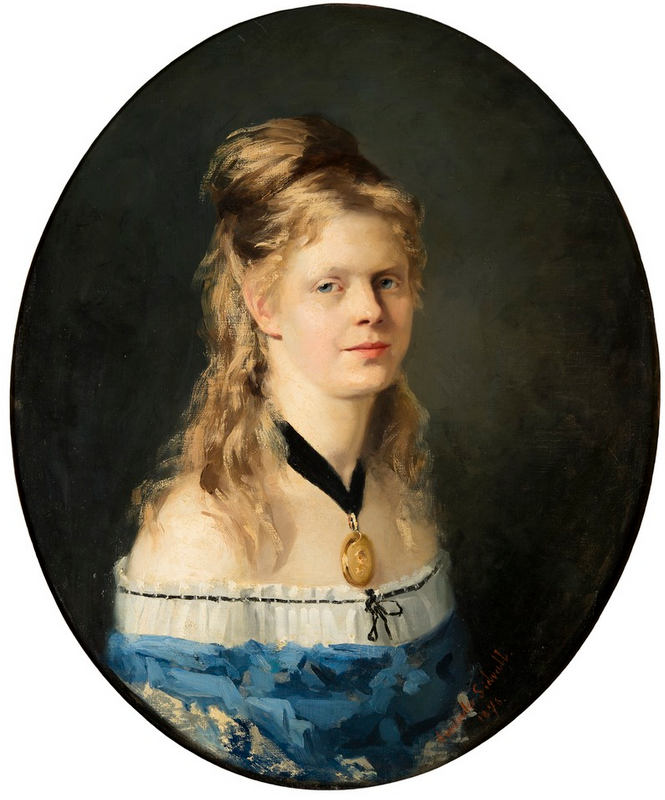 Born: 1857, Stockholm, Sweden
Died: 1943, Stockholm
Born to a wealthy family, Mina Carlson-Bredberg explored culture and art throughout her childhood and young adulthood. However, it was only when she left her husband in 1885 to move to Paris and study art that her career really began.
In Paris, she studied at Academie Julian, where she formed a lasting friendship with Louise Catherine Breslau. Besides her teachers (Gustave Boulanger and Jules Lefebvre), Breslau had the most impact on Bredberg's early work.
She exhibited her work widely, including at the World's Columbian Exposition at the World's Fair in Chicago (1893), the Palace of Fine Arts, and the Salon de Paris. In addition to being a vital woman impressionist, she also worked in the Arts and Crafts Movement.
Although she returned to Stockholm to teach, she continued to travel widely for the rest of her life. She returned home to create stunning masterpieces like At the Piano and Sunrise in Södertälje, which displays a masterful use of color and light.
40. Nadežda Petrović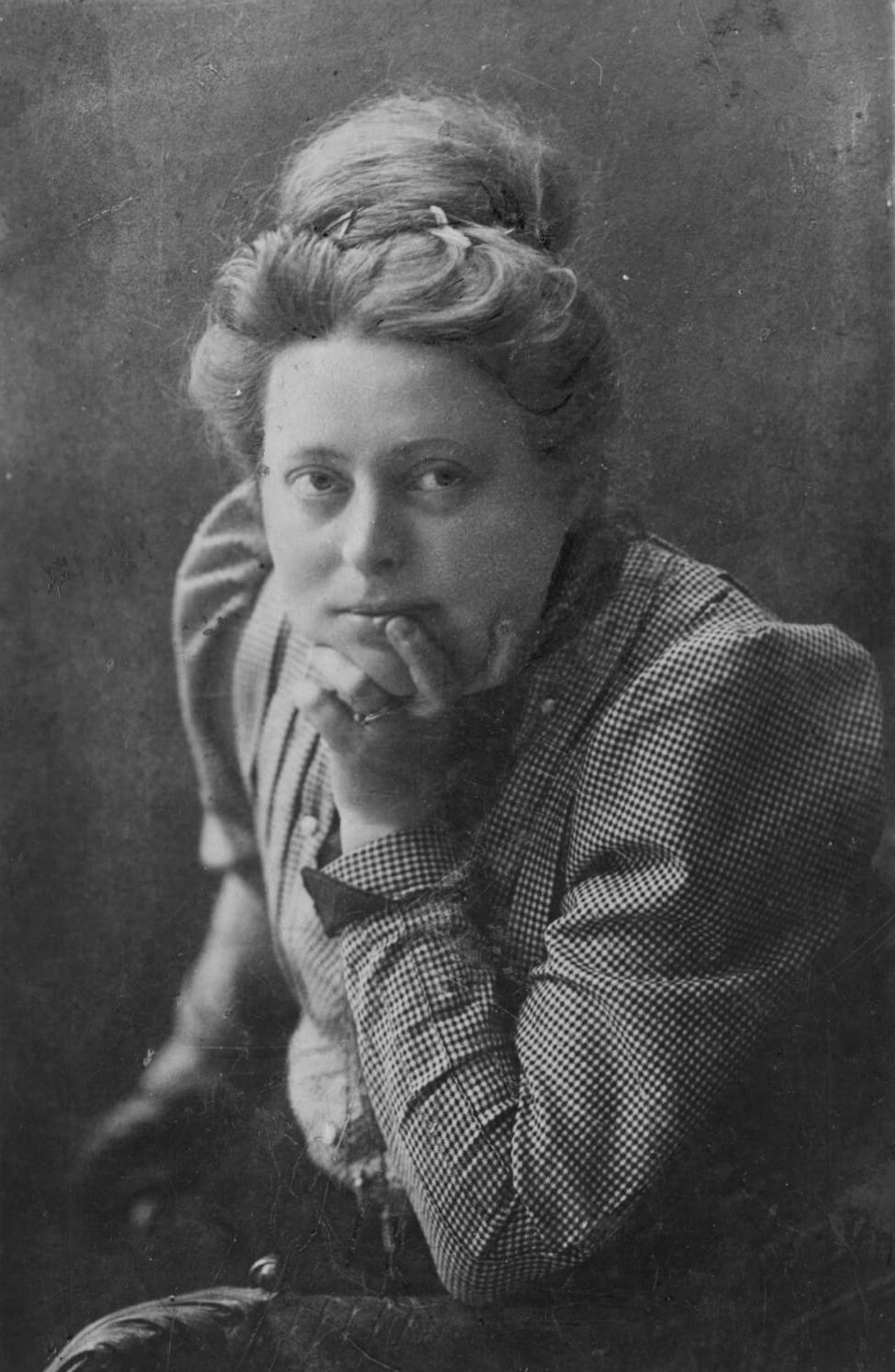 Born: 1853, Cacak, Serbia
Died: 1915, Valjevo, Serbia
Nadezda Petrovic remains one of the most essential Serbian artists of all time, so much so that her face has graced their currency. Her artistic father encouraged her gifts as a child, and she studied and taught art in Belgrade.
In the 1890s, she traveled to Munich to study. She spent many of the early years of the 20th century traveling and exhibiting her paintings in the cities of Europe.
While art historians categorize some of her works as expressionist, she studied and worked with impressionists, and they influenced her work. Her choice of subjects and use of light, particularly, are reminiscent of impressionism.
Always interested in what was happening at home, Petrovic eventually returned to Serbia. She continued to paint and also became an influential activist. She founded or joined several women's advocacy and rights organizations.
Petrovic was a courageous woman, even outside the artistic realm. After the outbreak of the Balkan Wars in her home country in 1913, she volunteered as a nurse. During her service, she became gravely ill and was awarded the Order of the Red Cross and a Medal of Bravery. She enlisted as a nurse when World War I broke out and died in service of typhus in 1915.
41. Paula Modersohn-Becker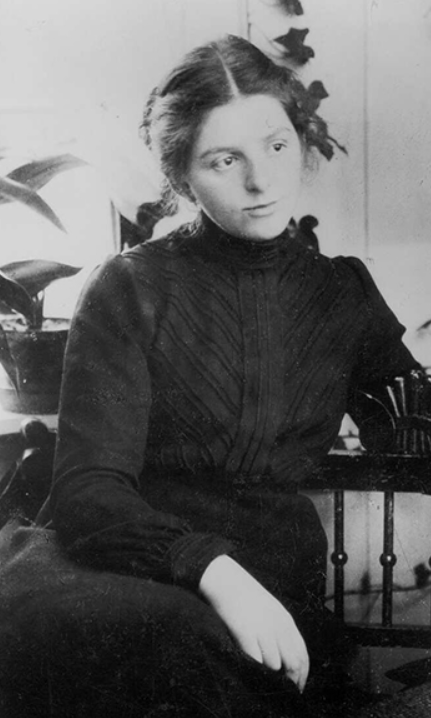 Born: 1876, Dresden, Germany
Died: 1907, Worpswede, Germany
Although she barely lived 30 years, Paula Modersohn-Becker made critical contributions to impressionism. Much of her work advanced women artists and helped carry impressionism into the artistic movements to come. She is best remembered for her intimate, expressive portraits of women and girls.
One of her most impactful decisions as an artist was to paint herself partially nude while pregnant. For much of the 19th century, women–especially wealthy women–hid their pregnancies. Her decision to celebrate in such a public manner instead helped normalize the experience and was part of a movement to bring attention to women's unique health needs.
Unfortunately, Modersohn-Becker died days after giving birth to her first child. Acclaimed poet Ranier Maria Rilke wrote his poem, "Requiem for a Friend," in her honor.
42. Rosa Bonheur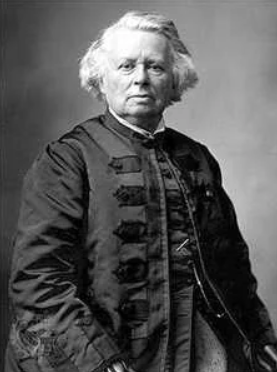 Born: 1822, Bordeaux, France
Died: 1899, Fontainbleu, France
One of the earliest impressionists (regardless of gender) was Rosa Bonheur, known for her landscapes and paintings of animals. She learned art mostly from her father and was otherwise self-taught.
Her early work shows meticulous attention to detail and undeniable skill, which won her early notoriety. She exhibited at the Salon de Paris, winning awards in 1845 and 1848. In 1849, she produced her masterpiece, Plowing in Nivernais, and was commissioned by governments and royalty after that.
Art scholars note that her realism and naturalism helped normalize and even popularize everyday subjects for fine art, a hallmark of impressionism. She influenced countless future women artists and impressionists, including Marie Bracquemond, Lilla Cabot Perry, Mary Cassatt, and others.
In 1865, the French monarch awarded her the Legion of Honor. She was a trailblazer not only with her art but also in her life, as she was openly lesbian.
43. Virginie Demont-Breton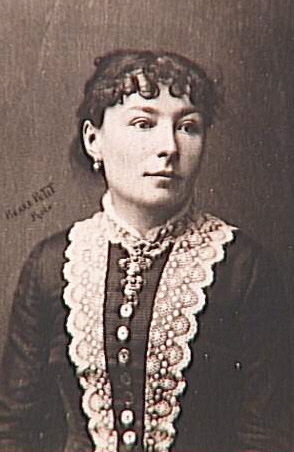 Born: 1859, Courrieres, France
Died: 1935, Paris
Virginie Demont-Breton's father was an artist, and she received her early training from him. She also had Rosa Bonheur as a mentor. She exhibited at the Salon de Paris for the first time in 1880 and continued to show at major events and exhibitions almost yearly.
She won gold medals at the Paris World Fairs in 1889 and 1900 and the Amsterdam World's Fair in 1883. She and her art received recognition across Europe. In 1894 she became a Knight of the Legion of Honor, a Knight of the Order of King Leopold of Belgium in 1897, and became an elected officer for the Royal Academy of Antwerp in 1913.
Demont-Breton was known for portraying women as uncharacteristically strong yet feminine. Some of the best examples of this include Fisherman's Wife and Mother and Child in an Orange Grove.
Recognizing Women Artists
As you can see, female impressionists made staggering contributions to the art movement.
It isn't just women impressionists who history overlooks, but female painters and artists from all eras. Art history is only beginning to understand the critical contributions of women artists.