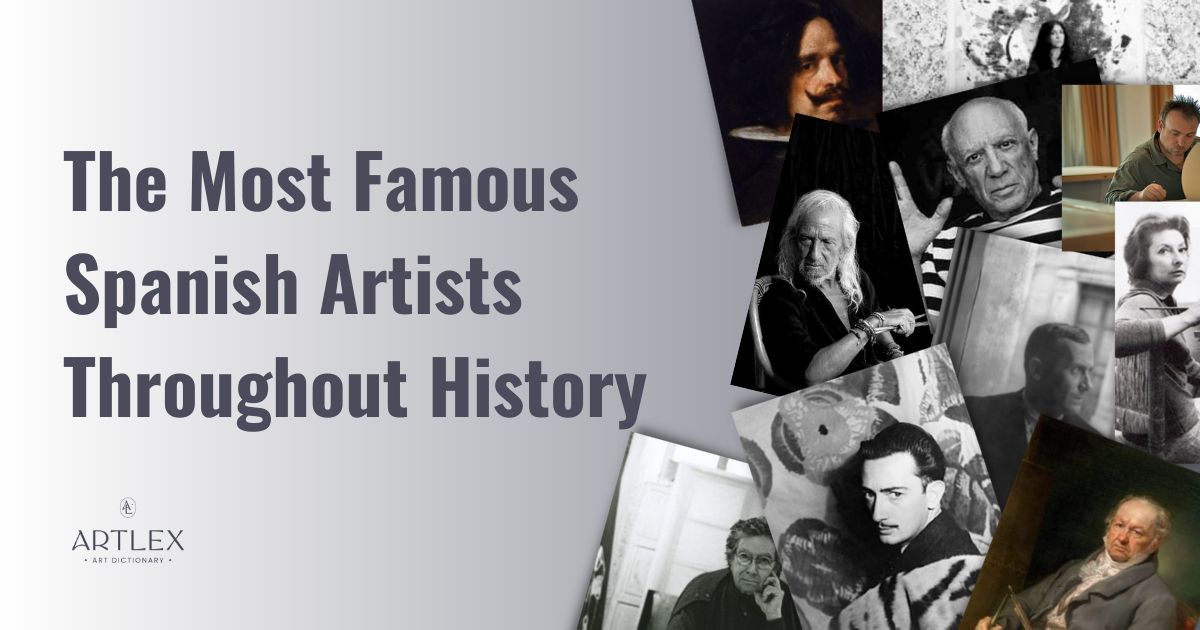 This article will look at some of the most famous Spanish artists and painters throughout history. From Diego Velázquez to Pablo Picasso, Spanish artists were trend-setters rather than followers. The story of art history cannot be told without these famous painters from Spain. Let's dig in!
A Brief History of Art in Spain
Historically, Hispanic artists have etched out a prominent place as pioneers. Willing to take risks, they frequently employ techniques and symbols reminiscent of their original cultures.
Most renowned Hispanic painters also utilize their art to highlight social and political turmoil to promote change and national pride.
Now, let's delve deeper into the lives and works of some of the most influential historical artists, the geniuses who have set the standard for Spanish art over the ages. Read on to learn more!
20 Most Famous Spanish Artists
Here's a comprehensive review of the 18 most famous Spanish painters and artists throughout history:
1. Pablo Picasso
Year Born/Died: 1881-1973
City Born: Malaga
Significant Works: Les Demoiselles d'Avignon, Guernica, and The weeping woman
Movement: Neoclassical, Cubism
Pablo Picasso is one of the creators of cubism, and his works can be seen worldwide. He did his inaugural oil painting when he was only eight years old. After attending school, Pablo Picasso stayed in Paris, where he met influential painters from the Montparnasse and Montmartre areas.
Throughout his lengthy career, Pablo Picasso contributed to the development of art in all his creative phases (cubism, pink period, blue period, etc.). His style switched throughout his career as he tried several techniques, theories, and concepts, including some haunting themes.
2. Salvador Dali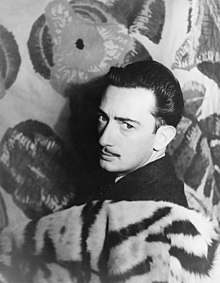 Year Born/Died: 1904-1989
City Born: Catalonia
Significant Works: The Persistence of Memory, The Great Masturbator
Movement: Surrealism, Cubism, Modern art
Salvador Dali is possibly the most well-known Spanish painter. He came from a middle-class family on the Catalonian border with France.
Throughout his academic education, Dali was inspired by Renaissance and Impressionism before moving on to advanced trends like Surrealism and Cubism. Dal's favorite subjects were the subconscious mind, sexuality, and dreams, which he frequently represented symbolically.
Salvador Dali gradually replaced some concepts with jarring or even bizarre images. For instance, eggs frequently represent love and optimism. The rhinoceros symbolizes purity and virginity.
In the late 1920s, he created the paranoiac-critical technique, which significantly impacted other painters of the time.
3. Francisco Goya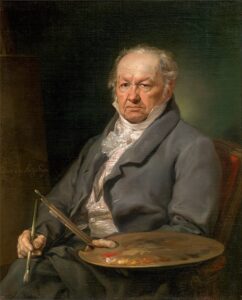 Year Born/Died: 1746-1828
City Born: Fuendetodos
Significant Works: Saturn Eating His Children, The Clothed Maja, The Naked Maja
Movement: Romanticism, Rococo
Francisco Goya is a Spanish artist commonly regarded as the final line of the Old Masters and the first of the contemporary ones. He was highly secretive, with little information regarding his private ideas surviving to the present day.
However, a keen observer can deduce much from Goya's works. His paintings became increasingly dreary and depressing as his life and society crumbled around him. Goya suffered a terrible sickness that rendered him virtually deaf while a merciless French onslaught attacked his homeland.
Goya's set of 14 Black Paintings, created during his last days, exemplified the harsh and gloomy tones that characterized his later work. All paintings convey extreme human emotions, such as dread, panic, and anxiety, with scary or eerie overtones.
4. Joan Miró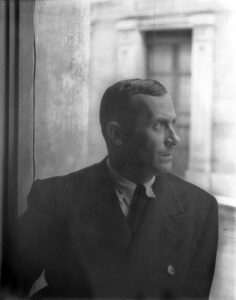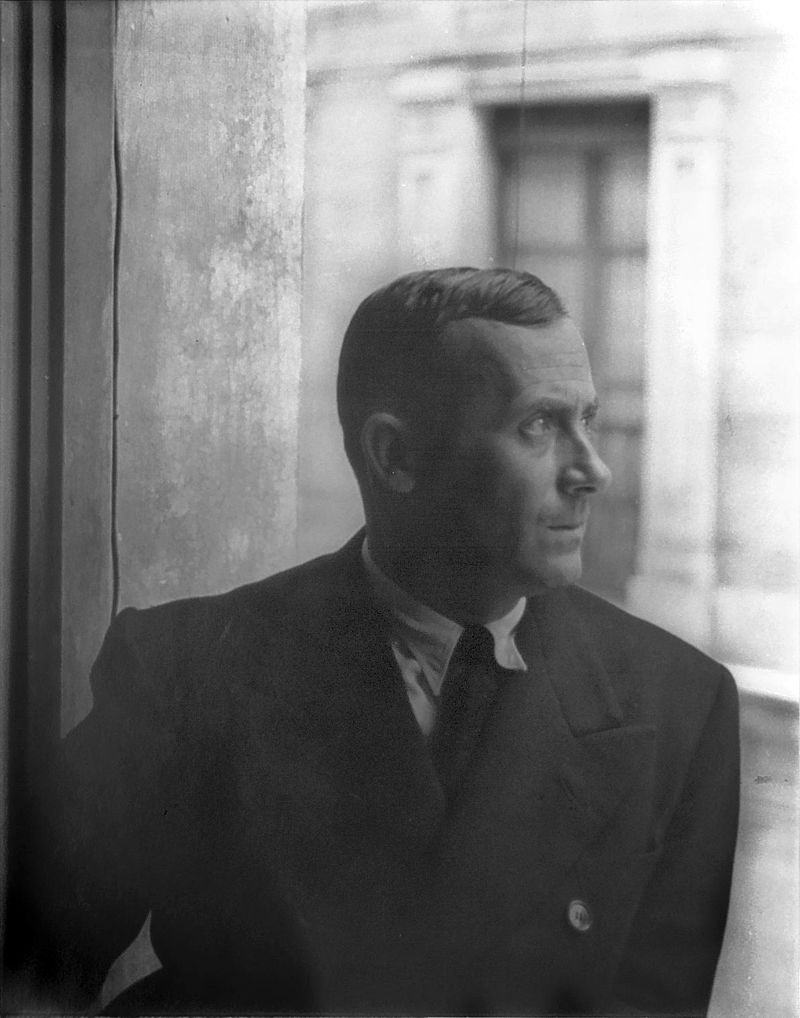 Year Born/Died: 1893-1983
City Born: Barcelona
Significant Works: The Farm, The Hunter, The Tilled Field
Movement: Surrealism
Joan Miró, a Spanish artist who frequently expressed disgust for the modern painting style, even advocated for the 'eradication of painting.' He established his distinctive art style in the middle of Surrealism, Fauvism, and Dadaism.
His choice of childlike shapes and primary colors resulted from an obsession with the unconscious mind and has symbolic connotations that require a keen observer to interpret.
Joan Miró struggled with mental illness, with spells of depression significantly impacting his work. One of the most prevalent symbols in Miró's art is the ladder, which is believed to represent his longing to overcome his mental shackles.
5. Joaquín Sorolla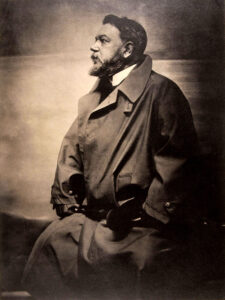 Year Born/Died: 1863-1923
City Born: Valencia
Significant Works: Boys on the Beach, Walk on the Beach, and Sewing the Candle
Movement: Luminism, Impressionism
Joaquín Sorolla loved art while still a kid. After finishing his education, he submitted his works to several provincial contests, but they remained unrecognized.
Soon after falling in love with Renaissance and classical art on a visit to Rome, he encountered impressionism in Paris. His work earned him acclaim in Spain and throughout Europe and the United States.
Sorolla loved painting outdoors, and his works are distinguished by their exquisite application of light in their art. Most works depict everyday landscapes and scenes where the Mediterranean is the focal point.
Throughout his career, he was frequently categorized as a Luminist or Impressionist.
6. Francisco de Zurbarán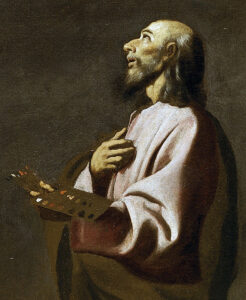 Year Born/Died: 1598-1664
City Born: Fuente de Cantos
Significant Works: Christ on the Cross, Saint Serapion, Agnus Dei
Movement: Baroque, Caravaggisti
Francisco de Zurbarán was among the most influential Spanish artist of the Golden Age. He rose to prominence after receiving his first order from the local Dominican monastery. Shortly after, he was named royal painter by King Philip IV, a position he held for several years.
The skillful utilization of chiaroscuro distinguishes Francisco's style. This technique exploits stark contrasts between dark and light to add dimension to a painting.
Nobody knows if Francisco de Zurbarán had the chance to view Caravaggio's works, but the similarities are startling. They both painted straight from nature on the canvas, eschewing the customary sketches of the period.
7. Bartolomé Esteban Murillo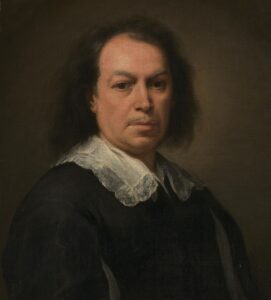 Year Born/Died: 1667-1682
City Born: Seville
Significant Works: Christ healing the Paralytic at the Pool of Bethesda, The Birth of the Virgin
Movement: Baroque
Bartolomé Esteban Murillo was among the most renowned Spanish Baroque artists. Bartolomé was a founding member of the Academy of Fine Arts in Sevilla, making him as prominent as or more than one of his early influences, Diego Velázquez.
Most of Bartolomé's works have a religious vibe. Nonetheless, he was also known as a folklorist for depicting people from various walks of life, including peddlers, strays, and beggars.
He's recognized for his extraordinarily delicate and beautiful brushwork. This artistry resulted in profoundly sentimental and sweet artworks. Unlike Zurbarán and Velázquez, who worked exclusively with shadows, Murillo's affinity for light is abundantly clear.
8. Diego Velazquez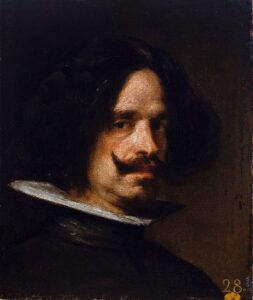 Year Born/Died: 1599-1660
City Born: Seville
Significant Works: Las Meninas, the Old Woman Frying Eggs, and The Luncheon
Movement: Baroque
Diego Velazquez is regarded as one of the greatest Spanish artists of all time; even Manet dubbed him 'the painter of painters.' Velázquez's extraordinary talent was apparent at a young age. Velazquez created some of his most acclaimed pieces, the Old Woman Frying Eggs, and The Luncheon, at only 18 years.
In his early works, the use of chiaroscuro is evocative of Caravaggio. Throughout this time, he focused on still lifes and religious themes in his art.
Later, Velazquez successfully established a career in court painting. During this time, he painted numerous photos of the Spanish royal family. His portfolio also comprised mythical paintings like The Triumph of Bacchus.
9. Juan Gris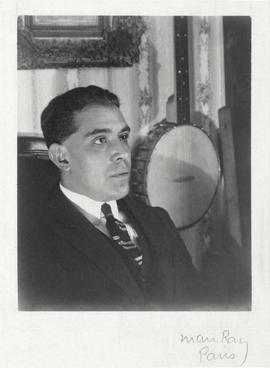 Year Born/Died: 1887-1927
City Born: Madrid
Significant Works: Portrait of Pablo Picasso, Portrait of Josette, and The Open Window
Movement: Cubism
Juan Gris began his career as an engineer. After relocating to Paris at a tender age, Grus resided in Montmartre. He started as an illustrator for several periodicals till 1910, when he fully transitioned to painting.
Juan Gris is one of the most prominent proponents of cubism. His most significant contribution to this artistic style was the papier collé method. This technique combines cardboard or paper cutouts with oil on canvas.
Unlike other Cubists, Gris was a maestro at utilizing color in unique combinations, making his paintings among the most outstanding representations of cubism.
10. Antoni Tàpies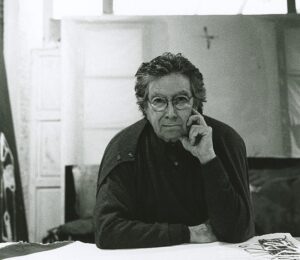 Year Born/Died: 1923-2012
City Born: Barcelona
Significant Works: Great Painting, Grey Ochre, and Equation III
Movement(s): Haute Pate (Matter Painting), Art Informel, Modern art, Informalism, Abstract expressionism, Tachisme
Antoni Tàpies was widely-recognized as a painter. However, he was also a sculptor and theorist. Tàpies experienced a cardiac arrest at only 17 years and spent two years residing in the highlands. There, he spent most of his time reading and developing his budding passion for painting, which had started in his early teenage years.
Tàpies began his artistic career as a surrealist painter, but he transitioned to the Art Informel movement not long after. This movement encouraged artists to incorporate what would be deemed 'non-artistic' into their works.
This experimentation with mixed media is often recognized as Tàpies' most significant legacy to the world.
11. Eduardo Arroyo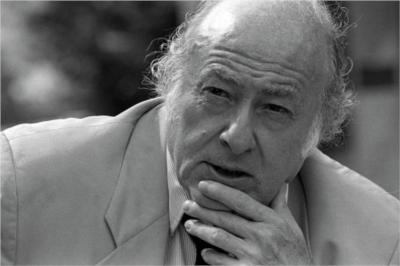 Year Born/Died: 1937-2018
City Born: Madrid
Significant Works: Portrait de James Joyce, Cuore
Movement: Neo-figurative art
Eduardo Arroyo was a famous Spanish painter and graphic designer. As his contempt for Spanish politics grew, he relocated to Paris in 1958. There, he made close associations with prominent figures in the art industry.
One such figure is Arroyo's future stage colleague Gilles Aillaud, for whom Arroyo designed sets intended as aesthetic declarations of their distaste for modern French art.
Arroyo's artwork is a fusion of figuration, storytelling, and pop art. His art is characterized by its lack of spatial depth and leveling of perspective. These cartoon-like renditions portrayed their subjects in a simplified interpretation of pictorial space.
12. Jusepe de Ribera
Year Born/Died: 1591-1652
City Born: Jativa
Significant Works: Aristotle, Saint Jerome
Movement: Spanish Baroque
Style: Baroque, Tenebrism, Caravaggisti
He was born in Spain, Jusepe de Ribera but spent most of his life in Italy. His artwork depicts legendary themes and subjects in realistic and dramatic detail. Naturalism and tenebrism are the primary elements of his style, which explains why his works were so realistic and frequently eerie.
Ribera spent his formative years in Valencia training under Francisco Ribalta before relocating to Italy. Throughout his life, he resided in significant art cities like Rome, Venice, and Naples, where he interacted with renowned Caravaggisti.
Naples was under Spanish administration at that time. Therefore, Ribera's Spanish nationality enabled him to draw the interest of prominent art collectors.
13. Antoni Gaudí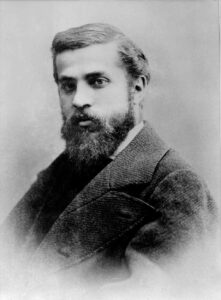 Year Born/Died: 1852–1926
City Born: Reus
Significant Works: Sagrada Familia, Park Güell, Casa Vicens, Casa Batlló
Movement: Art Nouveau, Neo-Gothic, Modernism
Antoni Gaudi, the sole non-painter on this list, was a Contemporary architect. His groundbreaking blend of technology and nature was unparalleled before and after his passing. The natural form concept is apparent in the numerous works of Gaudi in Spain.
Gaudi takes massive inspiration from Oriental and neo-Gothic art. Some of his architectural works were designated UNESCO World Heritage Sites for their historical and artistic significance.
Also, his religious works, like the unfinished Sagrada Familia, earned him the moniker 'God's Architect' and praise from Catholic leaders.
Gaudi supported the Modernista movement, which reached its pinnacle in the late nineteenth century. The Moorish impacted his art, which has an organic character.
14. Claudio Coello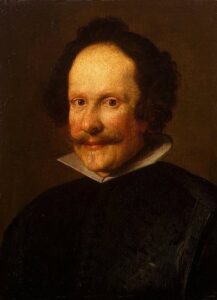 Year Born/Died: 1642–1693
City Born: Madrid
Significant Works: Adoration of the Holy Eucharist, La Sagrada Forma
Movement: Baroque
Claudio Coello was among the final outstanding artists of the Spanish Golden Age and the 17th century. Throughout his apprenticeship with Francisco Rizi, the renowned court painters Juan Carreno de Miranda and Diego Velazquez influenced him.
Coello also examined the masterpieces of great artists, such as Peter Paul Rubens, from private collections.
Coello focused on religious themes, which explains why most of his commissions stemmed from cathedrals and churches in Madrid and the royal family. Charles II named him King's Painter in 1683. Throughout his time as a court painter, he expanded his religiously-focused portfolio to include portraits.
15. Remedios Varo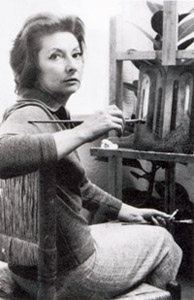 Year Born/Died: 1908–1963
City Born: Angles
Significant Works: The Juggler (The Magician), The Call
Movement: Surrealism
During her youth, Remedios Varo was inspired by her engineer father, who trained her to sketch. After her art school graduation, she studied Surrealism and political revolution.
Varo relocated to Paris in 1937 and was unable to return to Spain afterward due to the Civil War. There, she interacted with Surrealists, whose interests included magic, analytical psychology, and alchemy. As the Second World War approached Paris, Varo was forced to flee to Mexico.
In Mexico, Remedios maintained friendships with other Surrealist refugees, notably Leonora Carrington. Carrington later became her closest friend and collaborator.
Throughout the following decades, she committed more effort and time to her art and dug deeper into the magical sources that inspired her.
16. Juan de Valdés Leal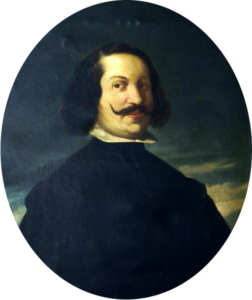 Year Born/Died: 1622–1690
City Born: Seville
Significant Works: History of the Prophet Elias, Triumph of the Cross
Movement: Baroque
Juan de Valdés Leal was a painter but also worked as an architect and sculptor. Ecclesiastical authorities commissioned a considerable chunk of his art in Cordoba and Seville. He's well-known for painting dramatic scenes that frequently seemed aggressive.
Juan's artwork was unlike anything being created around him at the time. Despite the flaws in his approach, his utilization of light and color was one-of-a-kind. He was more concerned with depicting emotions than aesthetics.
Valdes and Bartolome Esteban Murillo came together to form the Seville Academy of Art, notwithstanding their painting techniques being opposites. Following Murillo's death in 1682, Valdes became the leading painter in Seville and kept painting till his demise.
17. Alonso Berruguete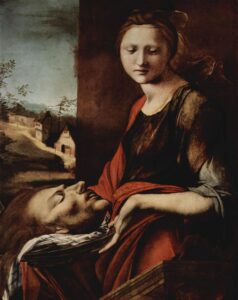 Year Born/Died: 1490–1561
City Born: Paredes De Nava
Significant Works: El sepulcro del cardenal Tavera, and La Mejorada
Movement: Spanish Renaissance, Mannerism
After learning from his father, Alonso Berruguete traveled to Italy. There, he was impressed by Michelangelo's works, the Laocoon, and other specimens of Hellenistic sculpture in the Vatican archives. One of Berruguete's renowned works, 'Salome,' implies that his earlier paintings were inspired by Mannerism.
After returning to Spain, Berruguete was appointed court painter to Charles V and lived in Valladolid. However, since he failed to join the emperor in Germany, he didn't receive any royal painting contracts.
Therefore, Berruguete switched to architecture and art. His rich, opulent, but delicate ornamentation in his church deco is typical of the Plateresque style.
18. Miguel Barcelo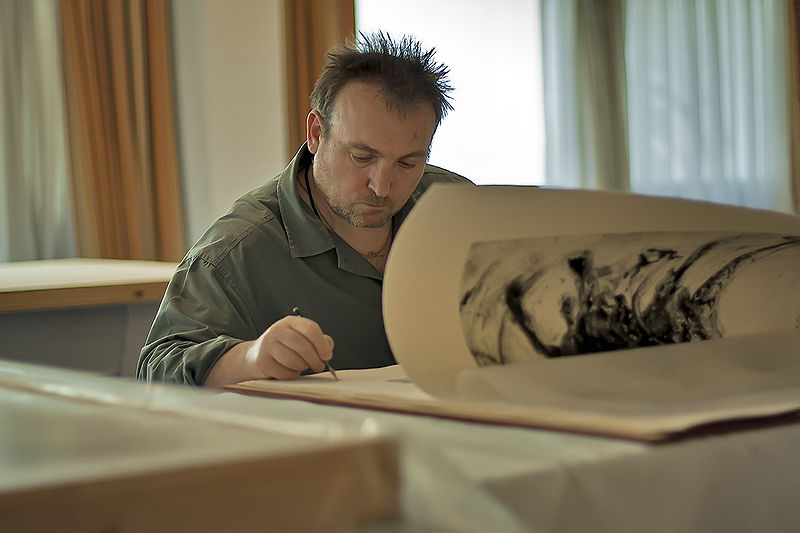 Miquel Barcelo is regarded as one of the most renowned Spanish painters of the 21st century.
In his early works, he was heavily influenced by the famous Catalan artist Joan Miró.
Barcelo has explored genres ranging from figuration to abstract expressionism. One of his greatest inspirations is the ocean. His artwork Faena de Muleta fetched €4.4 million at auction.
19. Jose Royo
Jose Royo is frequently compared to Sorolla since his use of light is the central theme of his artwork. While he has painted notable Spanish people, his best works feature the Mediterranean.
Royo has exhibited globally and is presently one of the most sought-after artists. Both private and public art collectors have contested his works. The light and his vivid colors are guaranteed to energize and inspire the viewer.
20. Lita Cabellut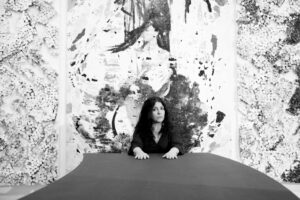 Aside from being a painter, Lita Cabellut is a multifaceted artist who creates sculptures, poetry, paper, films, and scenography drawings. She has a highly recognizable aesthetic, with a color pallet consisting primarily of red, white, and black.
Her technique is a modern interpretation of fresco, characterized by crackling and light textures. She creates lifelike, fantastical portraits with expressive brushstrokes.
When Were Spanish Artists Most Influential?
Spain has a rich artistic heritage and has played a significant influence in the development of western painting. The country flourished in literature and arts during the Spanish Golden Age, which spanned from the early 16th century to the late 17th century. Since then, Spain has revolutionized European painting.
Velázquez, Murillo, and El Greco are just some of the most influential artists of this era. Others, like Francisco Goya, Salvador Dali, Pablo Picasso, and more, came onto the scene in the late 18th to early 19th century.
Art historians believe Spanish artists revolutionized the European art world throughout this time, introducing more art styles, including cubism, Mannerism, and more.
Frequently Asked Questions
Here's a look at some of the frequently asked questions.
What art movements emerged in Spain?
The early 20th century witnessed the rise of several art movements in Spain. Some of the most notable picks include Surrealism, Cubism, Ultraism, and Expressionism. These styles influenced not only literature and art but also film and photography.
Have other countries influenced Spanish art?
Italy and France hugely influenced Spanish art during the Neoclassical and Baroque eras. Nevertheless, Spanish art frequently has exhibited highly distinctive qualities, which could be partially attributed to Spain's Moorish past.
What art styles are most common in Spain?
The most popular styles currently include Surrealism, Cubism, and Impressionism. Other techniques like Baroque are still widely used, but not as much as before.
Conclusion
Ultimately, concerning painting, design, and literature, it's unsurprising that Spain is regarded as a colossus of blossoming art. The nation is one of the key contributors to Europe's diverse, sophisticated art community, which consists of numerous art genres.
The dents made by famous Spanish artists motivated contemporary art. Whether they're recognized for their paintings, drawings, or etchings, the famous Spanish artists discussed in this article are familiar names in the art world. Every year, their masterpieces frequently set new auction records.