The Leonard A. Lauder Collection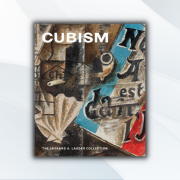 "Cubism: The Leonard A. Lauder Collection" offers a comprehensive overview of Cubism through an exceptional collection.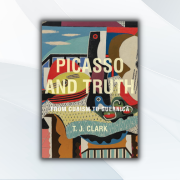 "Picasso and Truth: From Cubism to Guernica" delves into the intellectual and artistic journey of Analytic Cubism.
Synthetic Cubism-1913-1916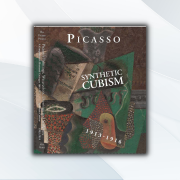 "Picasso's Paintings, Watercolors, Drawings & Sculpture: Synthetic Cubism – 1913-1916" provides an insightful exploration of Picasso's Synthetic Cubist works during a pivotal period.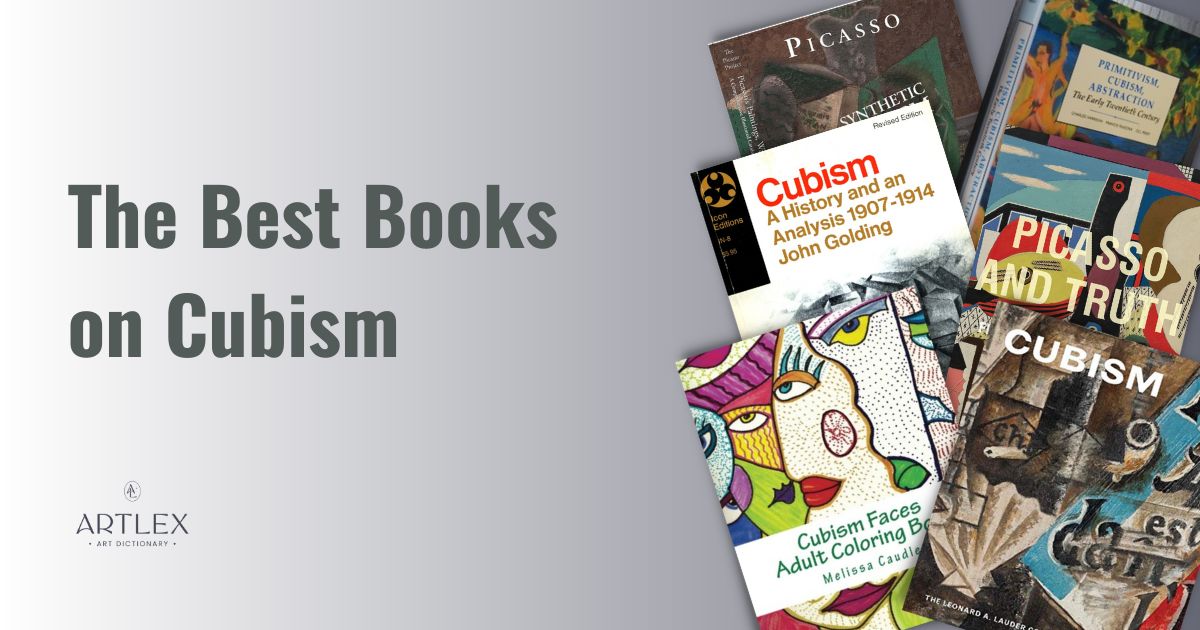 French art critic Louis Vauxcelles is credited with coining the term Cubism in the early twentieth century. When Vauxcelles began writing a series of critiques on various artists in the year 1907, they were all beginning to reduce their pictorial information in their paintings to geometric shapes exclusively. "Little cubes" was the name he gave them. The term "cubism" was coined in 1911, but by then the public had come to accept it as an exciting new abstract style.
Experimentation was the driving force behind this style. Abstraction was a goal for many artists, including Pablo Picasso, Georges Braque, Robert Delaunay and Juan Gris, who wanted to capture the complexity of life as they saw it. Since they were working in a cubist style, they could show their subject from a variety of angles at once. Assembling an image from various perspectives, they could show a moving object as it changed over time from a single point of view, as well.
Top Picks for the Best Books on Cubism 2022
1. Best Overall Book on Cubism—Cubism: The Leonard A. Lauder Collection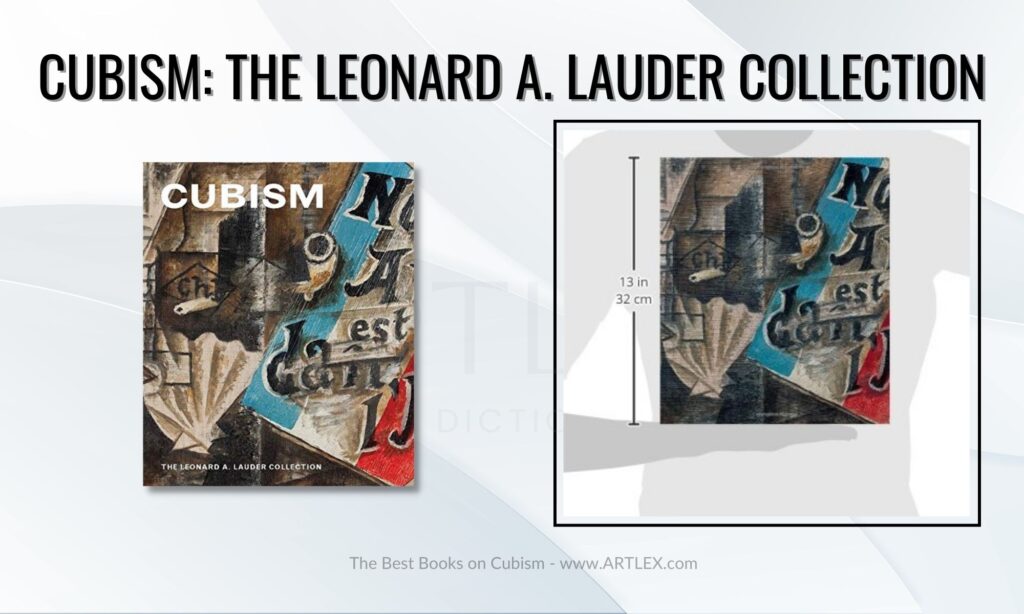 About Cubism: The Leonard A. Lauder Collection
Cubism represents not only a wonderful painting or a discussion among friends at a party. It is the way you notice things, it is a moment in time. This book is just that: a valuable resource on Cubism thanks to its comprehensive coverage that also includes a wealth of visual representations.
A holistic viewpoint is achieved by included studies, such as by neuropsychiatrist Eric Kandel on Cubism's relationship to perception science. This is just one example of the wide range of topics covered in this collection of 22 essays. Additionally, Leonard A. Lauder discusses his approach to collecting art in an interview included in the book.
Many of the world's foremost art historians and scholars contributed to this ground-breaking new history of Cubism, which is based on works from the largest private collection in the world today. Picasso, Léger, Braque, and Gris are all represented in the collection, which was recently donated to New York's Metropolitan Museum of Art.
If you are in the market for a book that will go past the art of Cubism, and will also touch on broad topics, such as acquiring paintings, and how Cubism merges with other sciences, this could well be a good option for you.
Pros
If you are interested in starting an art collection, this is a book that could assist you
Worthwhile research on categories beyond the strict scope of cubism and art
Cons
A little hard to follow for the general reader, without a good grasp on history of art
2. Best Book on Analytic Cubism—Picasso and Truth: From Cubism to Guernica, by T.J Clark
About Picasso and Truth: From Cubism to Guernica
If you want to gain a deep understanding of Analytical Cubism, then you need to search about the interests and focus of Pablo Picasso. This book offers a fresh perspective on Picasso's early The Blue Room to his later Guernica, as they are examined by art historian T. J. Clark in a more humane approach.
Clark focuses on Picasso's use of space and the interior, as well as the conflict between intimacy and monstrosity, in his work. Pablo Picasso's response to Friedrich Nietzsche's belief that the age-old commitment to truth was eroding modern European culture is explored through a focus on three central works: the large-scale Guitar and Mandolin on a Table (1924), The Three Dancers (1925), and The Painter and His Model (1927).
Pros
Witty writing gets the message across in a fun way
In depth discussion of concepts such as The Theory of Truth
Cons
3. Best Book on Synthetic Cubism—Picasso's Paintings, Watercolors, Drawings & Sculpture: Synthetic Cubism – 1913-1916
About Picasso's Paintings, Watercolors, Drawings & Sculpture: Synthetic Cubism
This book is part of a series, and truly one of its kind. The Picasso Project series comes to an end with this 28th and final volume.
At the time of his death, Pablo Picasso granted Alan Wofsy Fine Arts of San Francisco the right to publish a comprehensive illustrated catalog of his works. Synthetic Cubism, 1913-1916, the final book, was released in July 2016.
Even though synthetic cubism is like a forgotten stepchild in the gallery of arts, it managed to enable artists to start listening to themselves and free them from the shackles of high versus low art. This combination did the job and offered a new language which allowed everyone to discover art in all mediums. If this reminds you of yourself, give this book a read through.
Pros
Deep appreciation and understanding of synthetic cubism
Cons
Some customers may find description language hard to follow
4. Best Art History Book on Cubism—Cubism: A History and an Analysis 1907-1914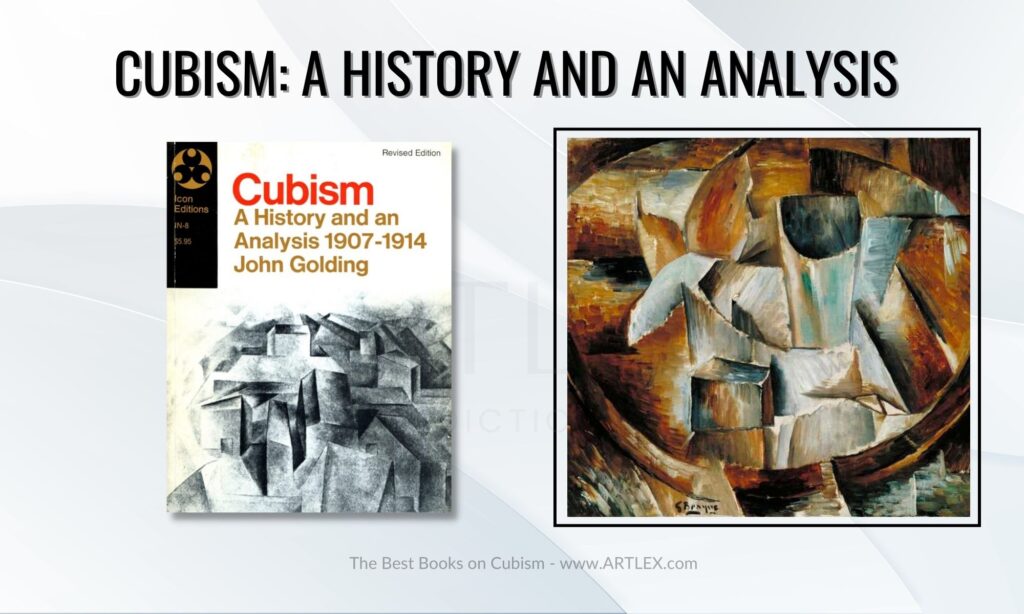 About Cubism: A History and an Analysis 1907-1914
One of the most significant shifts in Western art history occurred with Cubism. John Golding recapitulates the creative excitement of this revolution in pictorial concept and shows its influence and its place in the general history of twentieth-century art.
He explains how Cubism developed from the early experiments of Picasso and Braque, through the development of new techniques by these two sovereign creators, to the spread of the style and the Cubist work of Léger, Delaunay, and others.
What sets this book apart from most books on the history of an art movement is that Golding examines the paintings themselves to define Cubism's characteristics, giving insightful readings of some of its most famous works. The analysis is illustrated by reproductions of 160 artworks.
Pros
Very precise wording
Highly informative
Cons
5. Best Modern Art Book, including Cubism—Primitivism, Cubism, Abstraction: The Early Twentieth Century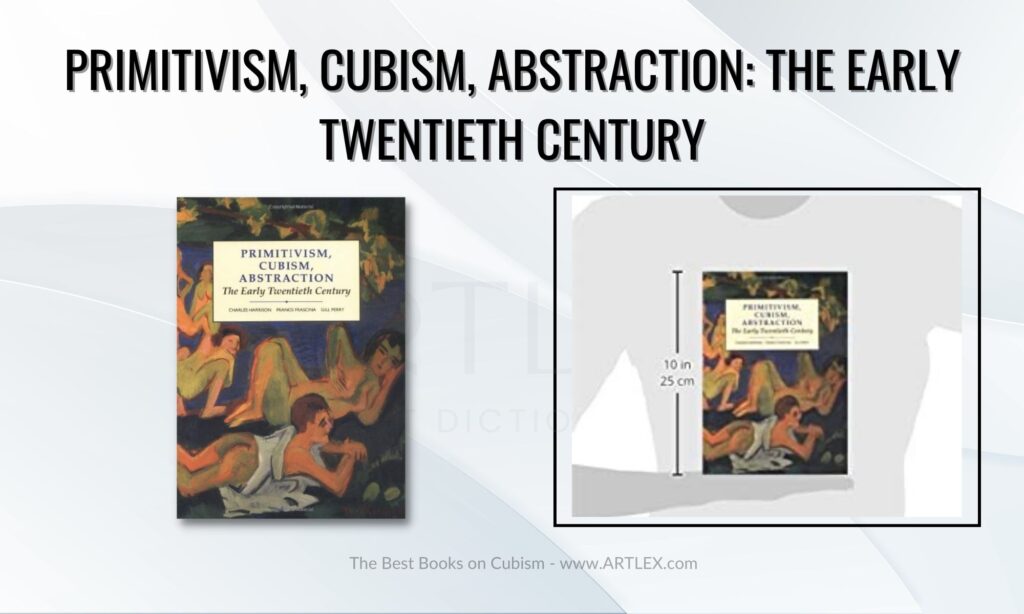 About Primitivism, Cubism, Abstraction: The Early Twentieth Century
So you've read books on Cubism and have a good grasp of its school of thought and the artists representing it. But you are unable to find where it all fits in the history of art?
Discover just that in this illustrated print that deals with the essential principles that influenced art in the first two decades of the twentieth century. The authors begin by looking at how rural artists' colonies formed in France and Germany at the end of the nineteenth century and the work of the Fauves and German Expressionists, a few years later, invoked aspects of the primitive.
Using semiotic theory, the book examines Cubist works, looking at the social and cultural values encoded in such signifying systems and examining the relationship between representation and ideology. In the final section, artists from Malevich to Mondrian discuss the complexities of interpretation and evolution in their work.
Pros
Large range of painters
Accurate historical account of cubism
Cons
More illustrations would be appreciated
Publishers could ask for a newer version with added historical content
6. Best Coloring Book on Cubism—Cubism Faces: Adult Coloring Book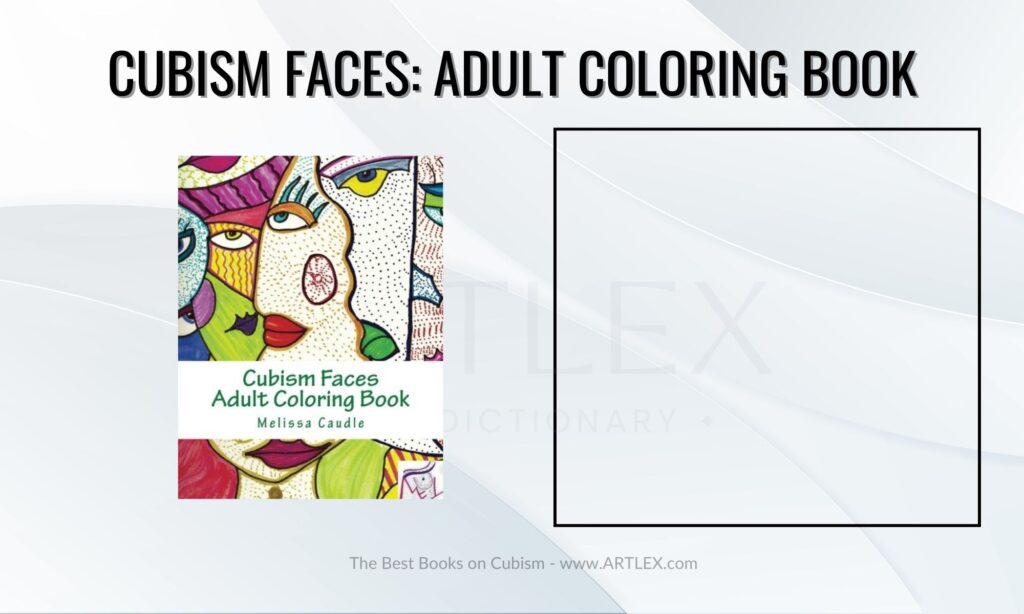 About Cubism Faces: Adult Coloring Book
Strictly speaking this is not a book that will teach much about the history or ideology of cubism, but it will do something more: it will let you experiment with modern art.
In a world where all we do is tire our minds and receive information, it is a good idea to spare some time and do something interesting for our souls: clear our minds and let the artist inside of us take over.
This book allows you to do just that: become a kid again and color its images to tell a story in a language only your soul can understand. Draw inspiration from your surroundings. Don't worry, you can't go wrong. We don't age when we choose to remain kids in our hearts and cubism aims for just that: to understand the world from a variety of perspectives, just like small children do.
Pros
Learn about cubism and relax at the same time
Variety of images to choose from
Cons
Selection Criteria for the Best Books on Cubism—Buying Guide
The Cubists' quest for simplification led to the idea of reducing the image to a limited number of geometric shapes. The goal was not to depict reality in the conventional manner, but to explore a more complete reality through abstraction. As they believed that everything derives from a small number of fundamental forms, Cubists sought to demonstrate this idea by simplifying their visual vocabulary to geometric shapes.
There are two distinct phases of cubism: the first, analytical cubism, and the second, synthetic cubism, which developed later.
Analytical Cubism
Analytical cubism is the style of art in which an image is reduced to geometric shapes and rendered flat. It is an interweaving of lines and planes in muted tones of blacks, grays, and light. It lasted from 1908–12.
Synthetic Cubism
Synthetic Cubism is an academic term, but most people think of it as collage. Collage was invented by Picasso and Braque. New theoretical perspectives were added to the subject matter by incorporating newspaper or other detritus into their works. It is generally accepted that synthetic cubism, which dates from around 1912 to 1914, is characterized by simpler shapes and brighter colors.
Hardcover vs Paperback Books
Books come in all shapes and sizes, as hardcopy in your hands or digital form ready to download off the internet. Essentially it is a matter of preference and habit. Yet, some hardcore readers (such as us) tend to look deeper into this distinction.
Unlike a hardcover, a paperback may be folded up and shoved into the corner of a bag for easy transportation. However, a hardback is the more sturdy and elegant choice. They're significantly more durable than paperbacks, and because of their aesthetics and rarity, they're also worth a lot more money in the long run if you plan on starting a collection.
Overall, we feel, if you are going to invest in a book that you plan on keeping for a while and possibly hand down to your children, it is a good idea to splurge on a hardcover.
Conclusion
We hope you found our analysis of the top books on cubism of 2022 to be helpful. Consult our associated guides for further sources of comparable items for the artistic lifestyle.