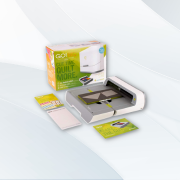 A highly efficient, electric-powered fabric cutting machine, appreciated for its precision, adaptability, and durability, best suited for quilting and large sewing projects.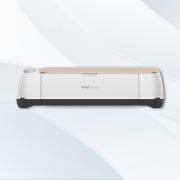 A digital, versatile fabric cutting machine, capable of handling over 300 different materials, ideal for intricate patterns and fine details across a range of DIY crafts.
AccuQuilt Ready. Set. GO!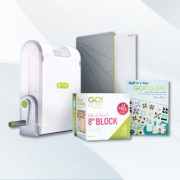 A user-friendly, manual fabric cutter, known for its accuracy and ease of use, perfect for quilting enthusiasts seeking precise cuts and comfortable long-term use.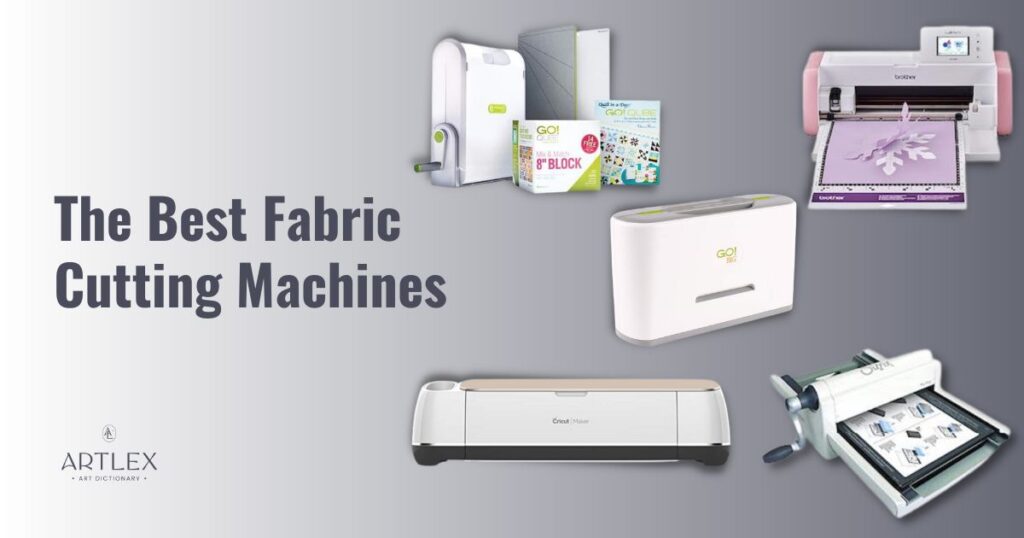 Looking for the perfect tool to enhance your sewing projects and take them to the next level? Look no further! In this comprehensive guide, we will dive into the world of fabric-cutting machines, exploring the top options available in the market today. Fabric cutting machines, also known as electronic cutting machines, have revolutionized the way we cut fabrics, transforming this once tedious task into a breezy and efficient process.
With their sharp blades and high precision, these machines ensure a clean and accurate cut every time, saving you precious time and effort. Whether you are a hobbyist looking to spruce up your DIY projects or a professional designer in need of a reliable tool, these fabric-cutting machines are a game-changer.
In our quest to unearth the six best fabric-cutting machines that are currently capturing the imagination of designers and hobbyists alike, we stumbled upon a perplexing mix of opinions and experiences. As we delved deeper into this topic, we found ourselves engulfed in a whirlwind of contradictions and debates.
Some hailed these machines as the saviors of time and labor, while others bemoaned their intrusion into the sacred realm of manual dexterity. But there is no denying that these machines have carved a niche for themselves in the ever-evolving landscape of design and production.
What we learned is that there is no such thing as the ultimate fabric-cutting system. What works wonders for one person may prove to be a disappointment for another. It is a conundrum that only adds to the allure and mystique of these electronic cutting machines – a testament to the ever-evolving nature of design and technology.
Do you need a manual fabric cutter or an electric rotary fabric cutter?
Fabric can be cut with either a manual or an electronic fabric cutter, each of which has its own set of advantages and disadvantages, with the way they are operated being the main difference between the two.
Fabric can be cut by hand with a manual fabric cutter, which is a handheld tool that requires the user to apply force. Electric fabric cutters are powered by electricity and are used by the use of a button or a foot pedal. The cutting operation is powered by a motorized blade. Thus, no physical effort is required.
Also, most electronic fabric cutters have settings for cutting speed and cutting depth, allowing for precise and repeatable cuts every time. For complicated or detailed patterns, they work wonderfully. In comparison to using a manual fabric cutter, electronic fabric cutters are more efficient since they can cut through numerous layers of cloth at once. Quilters, sewers, and craftspeople who work with substantial amounts of fabric appreciate their consistent cutting results.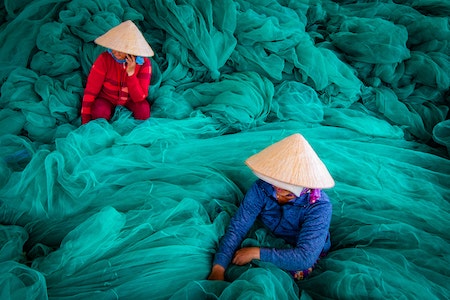 Selection Criteria for the Best Fabric Cutting Machines in 2023—Buying Guide
In an era obsessed with all things digital, it is hardly surprising that even the realm of fabric cutting has succumbed to the allure of electronic machines. But before we get carried away with this fabrication frenzy, let us pause for a moment and ponder what one should look for when buying a cutting machine, be it for home or commercial use.
There are a number of aspects to think about when purchasing a fabric-cutting machine. Some essential factors include:
Types Of Fabric Cutting Machines
Manual handheld cutters, electric rotary cutters, computerized cutting machines, and laser cutters are only some of the options for cutting fabric. Each kind offers its own set of benefits and can be used in various contexts. Before settling on a cutting machine, think about the materials you'll be working with and the shapes you'll be creating.
Cutting Mechanism:
Fabric-cutting machines' mechanisms range from rotary blades and lasers to straight blades and rotary blades. Fabrics of all kinds can be cut easily and precisely using rotary blades because of their adaptability. While straight blades are fine for less complicated cuts, laser-cutting machines excel at more sophisticated ones. Think about the kind of cuts you'll need to make, and pick a machine with an appropriate cutting mechanism.
Cutting Area and Size:
Fabric is laid out on a cutting table or platform, and its dimensions are referred to as the cutting area. Think about the standard sizes of the fabrics you work with, and make sure the machine's cutting surface is big enough to handle them. Also, make sure the machine's overall dimensions are suitable for your working space.
Cutting Speed versus Accuracy:
For commercial or high-volume fabric-cutting activities, the machine's cutting speed and precision are critical considerations. Increased productivity is possible at higher cutting rates, and accuracy is guaranteed at any cutting speed. Consider the relative importance of speed and absolute accuracy when shopping for the right machine.
Safety Features:
Fabric-cutting machines are potentially lethal tools in the wrong hands. Blade guards, emergency stop buttons, and safety sensors are just a few examples of useful safety features you should look for in a machine. Put your own and other users' safety first when operating any machine.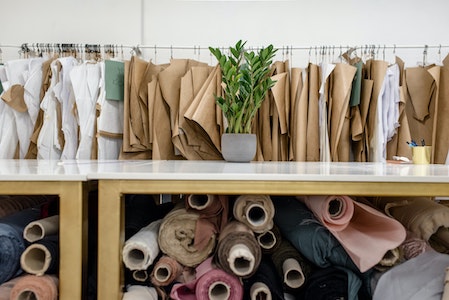 Top Product Recommendations for the Best Fabric Cutting Machines in 2023
Best Overall Fabric Cutting Machine: Accuquilt GO! Big 55500
Best Digital FabricCutting Machines: Cricut Maker, Champagne Fabric Cutting Machine
Best Manual Cutting Machine: AccuQuilt Ready. Set. GO!®
Best Fabric Cutter Machine with Scanner: Brother ScanNCut SDX85M
Best Fabric Die Cutting and Embossing Machine: Sizzix 660550 Industrial Machine
Best Budget-Friendly Fabric Cutting Machine: Sizzix Sidekick Starter Kit 661770
1. Best Overall Fabric Cutting Machine—Accuquilt GO! Big 55500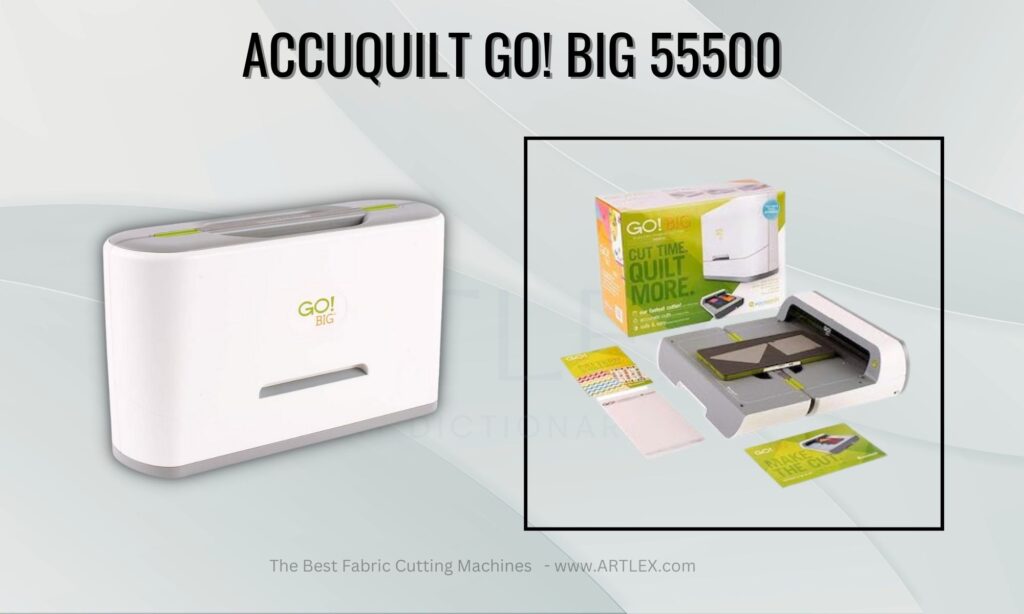 Selection Criteria
Quality – 10/10
Type of Cutting Machine – Electric fabric cutter
Cutting Mechanism – Rotary blade
Cutting Area and Size – 10/10
Cutting Speed – 10/10
Safety Features – 10/10
About Accuquilt GO! Big 55500
Due to its efficiency, precision, and time-saving characteristics, the Accuquilt GO! Big 55500 has earned substantial appeal among quilting and sewing aficionados. This machine effortlessly cuts through numerous layers of fabric in one swift motion thanks to its electric-powered mechanism. This efficiency is especially useful for quilters and craftspeople who work on large projects or designs with recurring patterns. The precision of the machine guarantees that each cut is clean and precise, saving you time and effort in the long run.
One of Accuquilt GO!'s distinguishing features is its adaptability, as it includes a range of die shapes and sizes, allowing you to easily cut elaborate motifs, shapes, and appliques. Whether you're making quilts, clothes, or home décor, this machine has a variety of cutting possibilities to meet your creative demands. The flexibility to mix and match multiple dies creates limitless opportunities for personalization and one-of-a-kind designs.
Another advantage of the Accuquilt GO! Big 55500 is its durability. This fabric-cutting system is made of high-quality materials and designed to resist regular use for heavy-duty cutting needs. The razor-sharp rotary blade retains its cutting edge over time, delivering consistent results. The strong design and attention to detail ensure that this machine will last for many years of stitching or quilting.
Accuquilt also prioritizes safety, and the GO! Big 55500 shows this dedication. When fingers or other items are detected near the cutting area, safety sensors prevent the machine from running. This feature provides peace of mind, especially for individuals who live in close proximity to kids or pets. Furthermore, the machine's small size and storage options aid in keeping your workstation clean and clutter-free.
Pros:
Includes all necessary items to begin fabric cutting right away
Potentially infinite layout options
Comes with a cutting mat
Capable of simultaneously shearing up to six layers of cloth
Intuitive in its operation
Can be used on cotton, batiks, wool, flannel, fleece, denim, leather, batting, felt, silk and satin
Cons:
Only compatible with AccuQuilt Go fabric cutter dies.
2. Best Digital Fabric Cutting Machines—Cricut Cutting Machines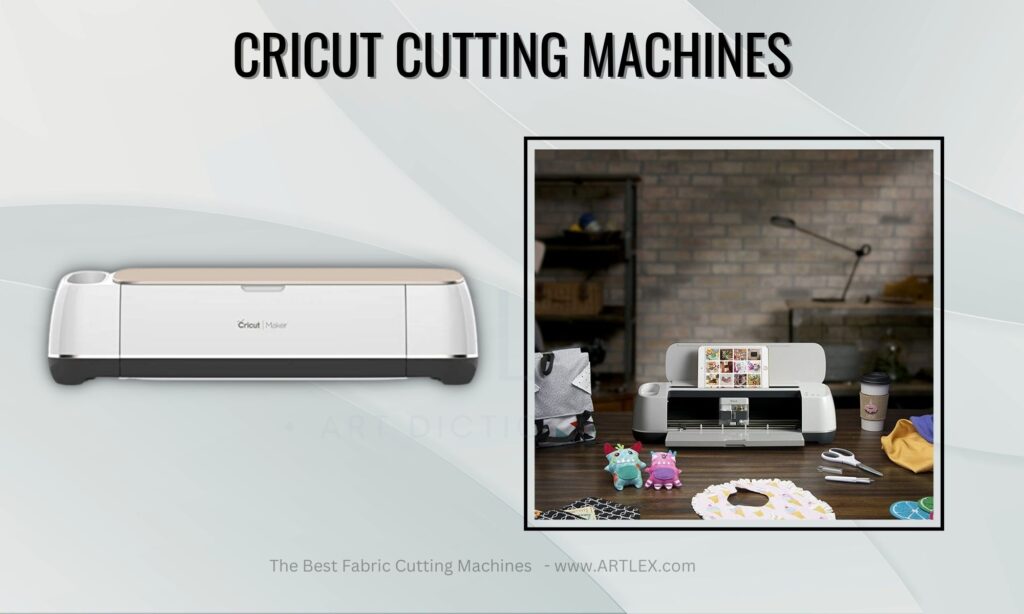 Selection Criteria
Quality – 10/10
Type of Cutting Machine – Electric rotary cutter
Cutting Mechanism – Rotary blade
Cutting Area and Size – 10/10
Cutting Speed – 9/10
Safety Features – 9/10
About Cricut Fabric Cutter
The Cricut Maker, a computerized fabric-cutting machine, has completely changed the face of handmade goods and do-it-yourself initiatives. This is a formidable cutting machine for a variety of materials due to its exceptional cutting force. It makes quick work of fabric of all kinds, whether it's cotton, leather, felt, or something else entirely. Cutting pressure is automatically adjusted by the tool's adaptive mechanism, so every cut is clean and precise. Intricate patterns and fine details are now within reach, taking your fabric crafts to new heights.
The Cricut Maker's capacity to cut over 300 different materials is one of its most notable features. Paper, vinyl, cardboard, chipboard, and even thin wood are all within its capabilities, in addition to cloth. This adaptability increases your scope for originality, permitting you to confidently take on a wide range of tasks. The Cricut Maker features cutting capabilities to help you realize your creative vision, whether you're making 3D artwork, home decor, personalized gifts, or elaborate fabric designs.
The Cricut machine is fully compatible with a wide range of modern operating systems and can connect wirelessly via Bluetooth. It's compatible with Mac, PC, and iOS/Android devices, so you can transfer and cut designs wirelessly. Create and modify designs with ease with Cricut Design Space's extensive library of pre-loaded images and fonts. The cutting procedure is fun and easy because of the cordless convenience and intuitive software.
This machine is easy to use and precise, especially for those with no prior experience with cutting machines. It has a low learning curve because of its straightforward design and setup wizard.
The modular design of the Cricut Maker's tool system also allows for endless customization. It has a lot of different blades and tools that you can switch out for different kinds of cutting. The machine's adaptable tool set includes a rotary blade for accurate fabric cutting and a scoring stylus for clean fold lines, allowing you to try out different methods and create unique items.
Pros:
One of the most famous electronic fabric-cutting machines, especially among beginners
Allows you to cut fabric, as well as 300 other materials
50 inbuilt designs for quilting and sewing projects
No fabric waste in this digital machine
Cons:
Deep-point blades, knife blades, foil-transfer tools, and scoring wheels are sold separately
3. Best Manual Cutting Machine—AccuQuilt Ready. Set. GO!®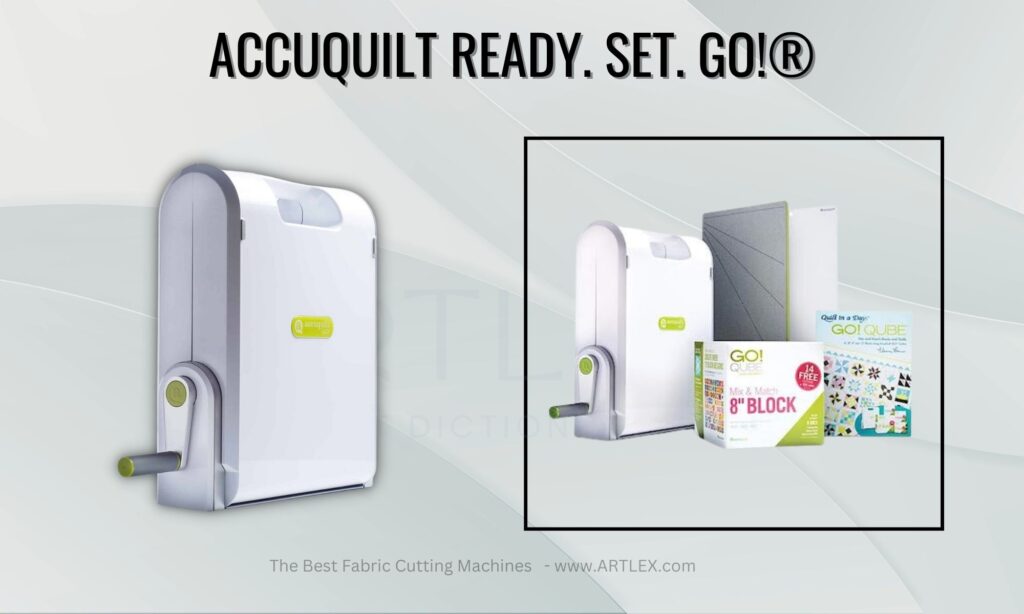 Selection Criteria
Quality – 10/10
Type of Cutting Machine – Manual machines
Cutting Mechanism – manual die cutter
Cutting Area and Size – 9/10
Cutting Speed – N/A
Safety Features – 8/10
About AccuQuilt Ready. Set. GO!®
Suppose you're looking for a manual fabric cutter for quilting projects, the AccuQuilt Ready. Set. GO!® Ultimate Beginner Fabric Cutting System is a fantastic tool for quilters, due to its user-friendly layout, flexible cutting options, and remarkable precision.
This is a time-saving and accurate option to traditional fabric-cutting templates. Thanks to its cutting-edge construction, you may easily and precisely cut a wide variety of shapes and blocks, while creating quilt patterns with the help of the included Mix & Match Die Block, which features a wide range of quilting forms. You'll save time and end up with more professional-looking quilting projects thanks to the accurate cuts you receive with this technique.
AccuQuilt's company places a premium on convenience. The manual fabric cutter's handle is ergonomically designed to make cutting through thick layers of fabric effortless. Due to this ergonomic construction, quilting projects can be worked on for long periods of time without causing any discomfort.
The AccuQuilt Ready. Set. GO!® system comes with high-quality cutting mats that improve the cutting process. The mats secure the fabric so that cutting is easy and accurate. The mats' ability to mend themselves makes them durable enough for repeated use during cutting sessions.
Pros:
Great for precise fabric cuts
Easily cut multiple layers of fabric due to its ergonomic handle
Includes free patterns
Perfect for medium-weight fabrics
Cons:
Not for commercial use, even though it can handle multiple quilt pieces
4. Best Fabric Cutter Machine with Scanner—Brother ScanNCut SDX85M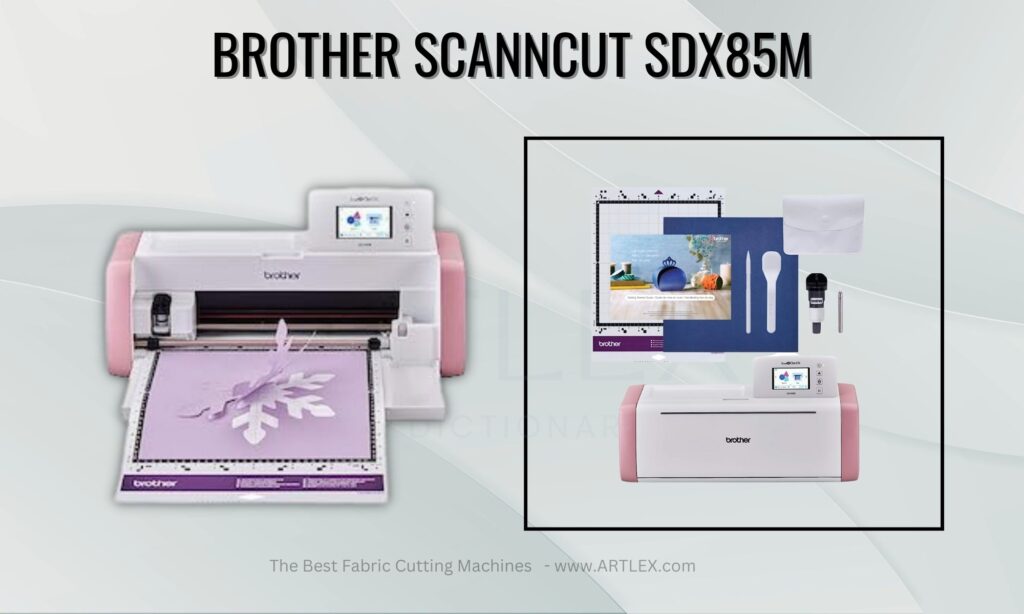 Selection Criteria
Quality – 10/10
Type of Cutting Machine – Electric fabric cutter
Cutting Mechanism – Auto blade sensor technology
Cutting Area and Size – 10/10
Cutting Speed – 10/10
Safety Features – 10/10
About Brother ScanNCut SDX85M
When it comes to cutting fabric, the Brother ScanNCut SDX85M electronic DIY cutting machine is a game-changer. This machine's built-in scanner and high-tech cutting features make it ideal for intricate textile and craft projects because of its portability, accuracy, and speed.
The Brother ScanNCut SDX85M is distinguished by its cutting-edge built-in scanner. Scanning your hand-drawn or printed artwork into a cut file is quick and easy. There will be no need for laborious software hacks or manual tracing after this. The scanner faithfully records your designs, so you can count on exact reproductions of your artwork.
Fabric, cardboard, craft foam, vinyl, and paper are just some of the many materials that may be cut with this machine, thanks to its versatile cutting capabilities. Create elaborate appliques, quilt blocks, decorations, and more with its flexible cutting possibilities. Thanks to the machine's excellent blade control, your fabric creations are a breeze.
The ScanNCut SDX85M's user-friendly interface makes navigating the machine quick and simple. The large touchscreen display has simple, straightforward menus and directions that make using its many capabilities easy. This machine is great for both novice and seasoned crafters because of its pre-programmed designs and patterns. Possibilities for originality are practically limitless because of the scanner and the included software.
The ScanNCut SDX85M also allows for wireless networking and design transfer, so you can easily send and receive files without plugging in any cables. Designs can be accessed from any computer, mobile device, or tablet with a USB connection or the built-in wireless feature.
The auto-blade sensor and other cutting-edge features found in the ScanNCut SDX85M demonstrate its dedication to developing cutting-edge technology. Rather than having to manually change the blade depth, this sensor will do it for you based on the thickness of the material being sliced. The machine can easily cut through thick fabrics and difficult materials because of its precise blade holder and its outstanding 600 grams of cutting force. The ScanNCut SDX85M benefits from these state-of-the-art enhancements to its functionality and performance.
Pros:
Auto-adjustable blades
New designs weekly, on their online library
Ability to scan
Access to the Internet
Intuitive in its operation
Cons:
Most accessories come as extras
5. Best Fabric Die Cutting and Embossing Machine—Sizzix 660550 Industrial Machine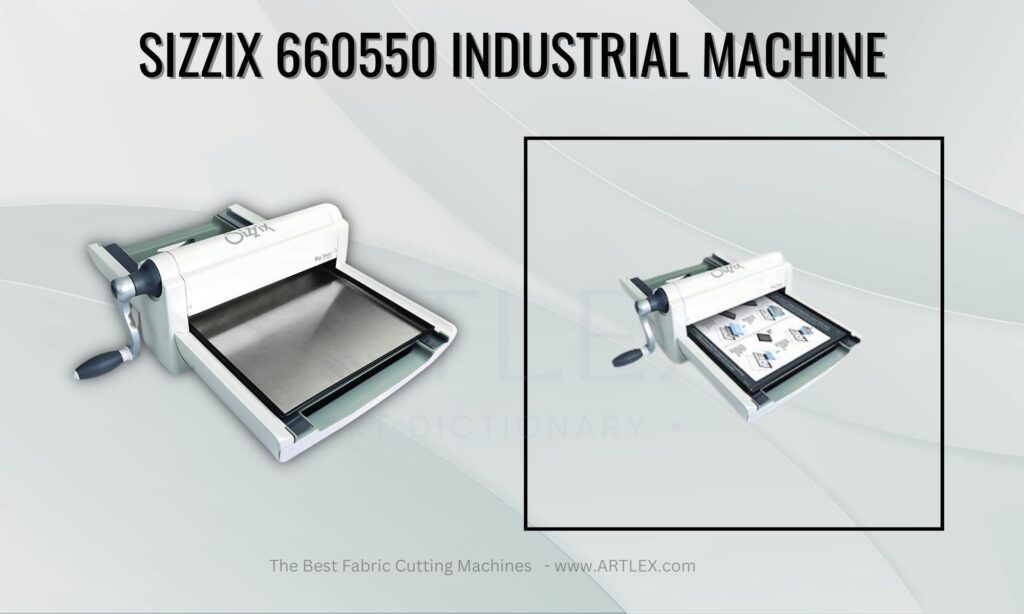 Selection Criteria
Quality – 10/10
Type of Cutting Machine – Die cutting machine
Cutting Mechanism – Manual die cutters
Cutting Area and Size – 10/10
Cutting Speed – N/A
Safety Features – 9/10
About Sizzix 660550 Industrial Machine
Fabric die cutting and embossing are no match for the Sizzix 660550 Big Shot Pro Industrial Strength Die Cutting and Embossing Machine. These fabric cutters are the go-to for scrapbookers, cardmakers, and other crafters because of their sturdy build, spacious interior, and extensive assortment of optional attachments.
This fabric die cutter was developed with industrial strength in mind, and it shows in its performance. Its sturdy build guarantees durability and stability so that it can tolerate frequent use in DIY endeavors. Fabrics like cotton, felt, and more are cut cleanly and precisely thanks to the machine's strong roller mechanism. The Big Shot Pro is up to the challenge of cutting complicated quilt blocks or fine fabric embellishments.
The Big Shot Pro's opening is a spacious 13 inches, so it can easily accommodate larger dies and materials. The machine also includes an enlarged platform and cutting pads of the same length. When cutting and embossing more substantial designs, these accessories lend a hand by providing more support and stability.
The machine can be quickly and easily set up thanks to its user-friendly layout. Its ergonomic grip makes rolling easy and comfortable, so you can spend more time making and less time in pain. The machine is compact and lightweight for its usefulness. Crafters who are always on the road will appreciate its collapsible, space-saving form.
The Big Shot Pro can cut and emboss a wide variety of materials, not just fabric. In addition to paper, cardstock, chipboard, and more, it can process a wide range of other materials as well. This adaptability allows you to try out new craft activities and easily switch between projects involving cloth and those involving paper. The Big Shot Pro's adaptability to a wide range of media makes it a potent instrument for the exploration of multiple artistic avenues.
Pros:
Creates clean, precise cuts
Large cutting area allows for a variety of projects
Fully compatible with Sizzix and Ellison templates
Intuitive in its operation
Cons:
The cutting pad and accessories come as extras
6. Best Budget-Friendly Fabric Cutting Machine—Sizzix Sidekick Starter Kit 661770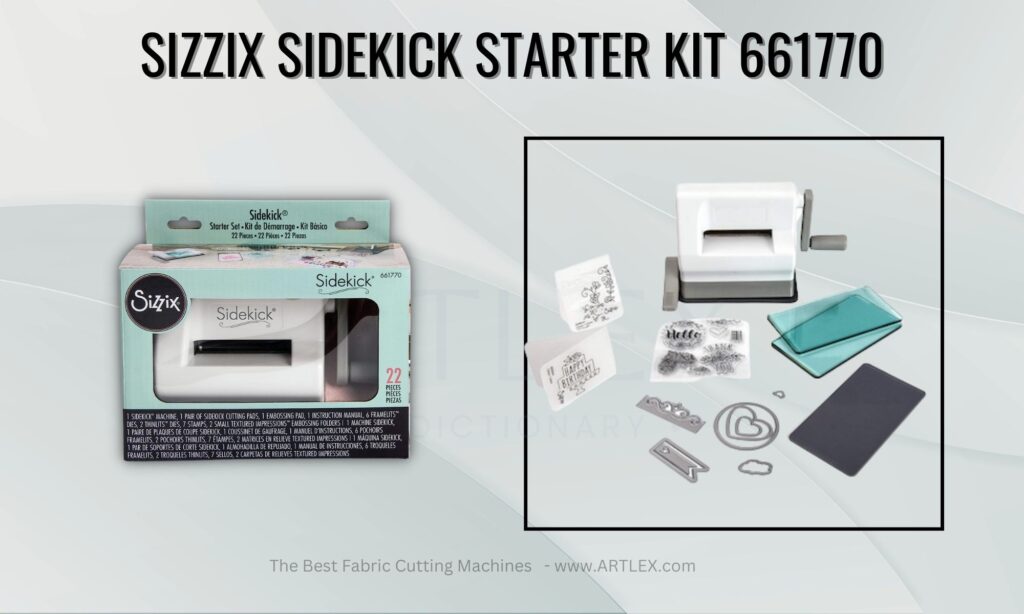 Selection Criteria
Quality – 9/10
Type of Cutting Machine – Manual machines
Cutting Mechanism – Fabric die cutter
Cutting Area and Size – 8/10
Cutting Speed – N/A
Safety Features – 9/10
About Sizzix Sidekick Starter Kit 661770
If you're looking for a manual die-cutting and embossing machine that won't break the bank, you might want to check out the Sizzix Sidekick Starter Kit 661770. This machine is ideal for cutting and embossing cloth on a tight budget because of its small size, flexibility, and low price.
The Sizzix Sidekick is compact and lightweight, making it ideal for travel. Its portability and storage are enhanced by its small stature and light build. This machine is ideal for those who need to bring their equipment to crafting events or who have a limited amount of space to work with.
The Sidekick Starter Kit is a great way to get your feet wet in the world of fabric-cutting and embossing machines without breaking the bank. It is reasonably priced without sacrificing functionality or quality. The machine is built to last, so you may keep reaping its benefits for a long time. The Sidekick Starter Kit is a great way to get into sewing without spending a fortune.
Don't let the Sidekick's diminutive stature deceive you, though; it's capable of a wide range of cutting and embossing tasks. The 6.35-centimeter aperture allows for a wide range of small to medium-sized dies to be used. This machine is ideal for cutting out quilt blocks, appliques, and embellishments with pinpoint accuracy. It can also emboss, allowing you to give your textile creations a three-dimensional look and feel.
The Sidekick is easy to use, even for beginners, because of its manual controls. You won't have to fiddle with any advanced controls or worry about running costs. To use, sandwich your fabric and die between the cutting pads, then turn the handle. The easy-to-follow steps will let you dive right into your creative process and have fun while cutting cloth.
Everything you need to begin cutting and embossing fabric is included in the Sizzix Sidekick Starter Kit 661770. Included in the package are the machine itself, as well as a number of different-sized dies, embossing folders, cutting pads, and a manual. This all-inclusive set provides you with everything you need to get started on your fabric projects without having to go out and buy anything else.
Pros:
Exactly and precisely cuts multiple types of fabric
Intuitive in its operation
Conveniently small and light
Needs no battery power or electricity
Cons:
Learning how to use it is easy, but still takes some patience in the beginning
Small cutting area
Conclusion
After extensive research and evaluation, we have identified the top six fabric-cutting machines currently available. These machines have revolutionized fabric cutting, making it faster, more accurate, and less labor-intensive.
The Accuquilt GO! Big 55500 Electric Fabric Cutting System is unquestionably an excellent choice for fabric cutting. Due to its efficiency, precision, versatility, and user-friendly design, it is a popular choice among sewers, quilters, and crafters of all skill levels. With its time-saving features and capacity to produce consistent and exact cuts, this cutting system makes it simple to bring your creative dreams to reality.
The Cricut Maker, as we have seen, is also a great option when it comes to digital fabric-cutting machines for hobbyists and professionals alike. Its cutting power, material compatibility, connection, and precision performance are unmatched, allowing for unprecedented innovation. The Cricut Maker never fails to produce professional-quality results, whether you're working with fabric or another crafting medium.
We hope you found our analysis of the top fabric-cutting machines of 2023 to be helpful. Consult our associated guides for further sources of comparable items for the artistic lifestyle.