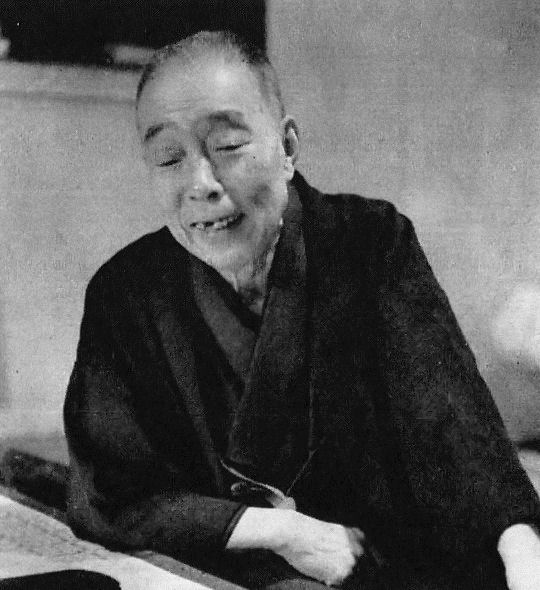 Kiyokata Kaburagi was a Japanese painter born on 31 August 1878 in Kanda, Tokyo. Kiyokata was born into a wealthy family in Tokyo, his father being the founder of a newspaper company and a famous novelist. At thirteen, he began training under Mizuno Toshikata, an illustrator at his father's company. Kaburagi learned fast and took over his teacher's position four years later.
Kaburagi won acclaim as an illustrator, working on popular novel titles, but his interest in painting never waned. In 1901, he organized some of his painter friends and formed the group Ugokai to revive the dying ukiyo-e art movement. By 1907, Kaburagi had started painting full-time and regularly participated in exhibitions, winning several prizes.
In 1917, Kiyotaka co-founded the Kinreisha organization, which specialized in training promising young artists. In his 40s, Kaburagi's reputation s as an artist skyrocketed, becoming a member of the Imperial Art Academy in 1929. He was also a member of the Art Committee of the Imperial Household and the Order of Cultural Merit. Kaburagi died on 2 March 1972 in Kanagawa, Japan.
What was Kiyotaka Kaburagi Known For?
Kiyotaka Kaburagi was known for making woodblock prints of the ukiyo-e and paintings of the bijin-ga movement. Kaburagi's early works after his time as a printmaker were depictions of Tokyo and its people in the Meiji era. He also made many paintings of beautiful women.
Who was Kiyotaka Kaburagi Influenced By?
Kiyotaka Kaburagi was influenced by artists of the kuchi-e, such as Eisen Tomioka, Hanko Kajita, and Keishu Takeuchi. The works of these artists drew Kaburagi to the art of illustration, which he mastered as a teenager.
What Art Movement was Kiyotaka Kaburagi Associated With?
Kiyotaka Kaburagi was associated with the ukiyo-e art movement.
Kiyotaka Kaburagi Artwork
Below are some of the artworks of Kiyotaka Kaburagi
At the Shore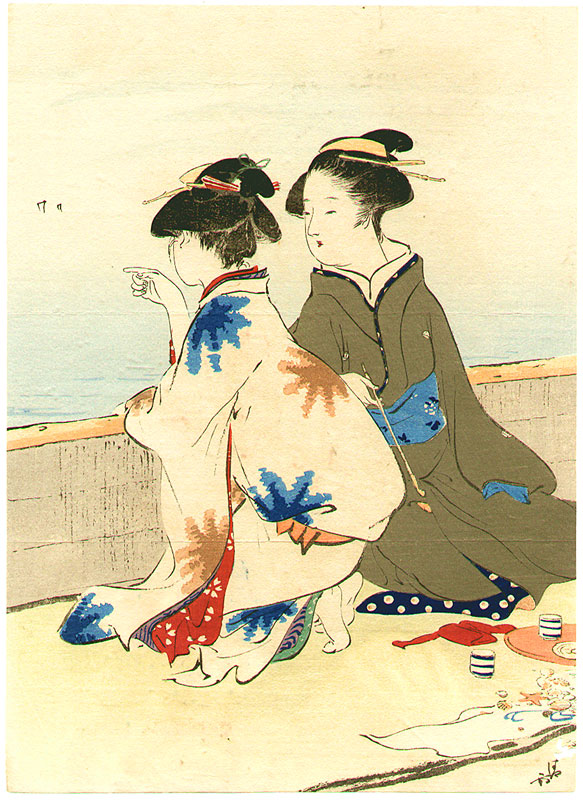 Bad Hair Day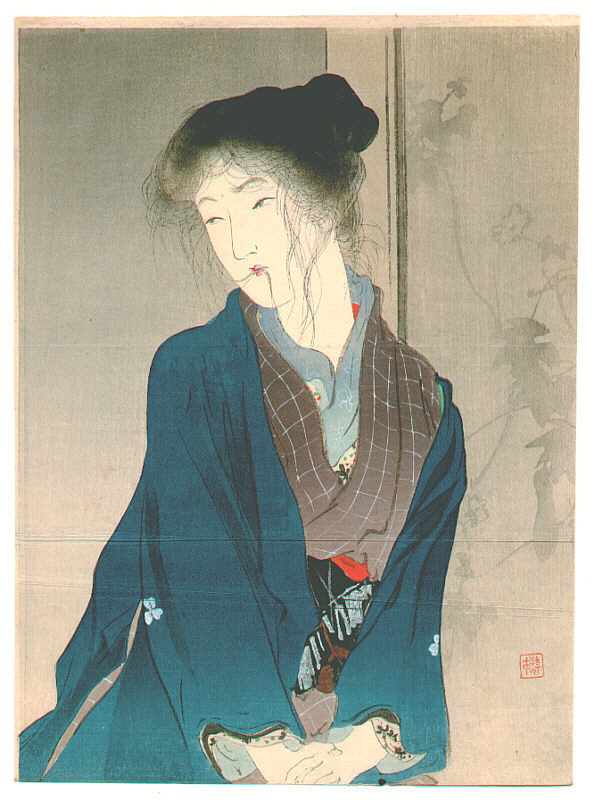 Cosmetic Powder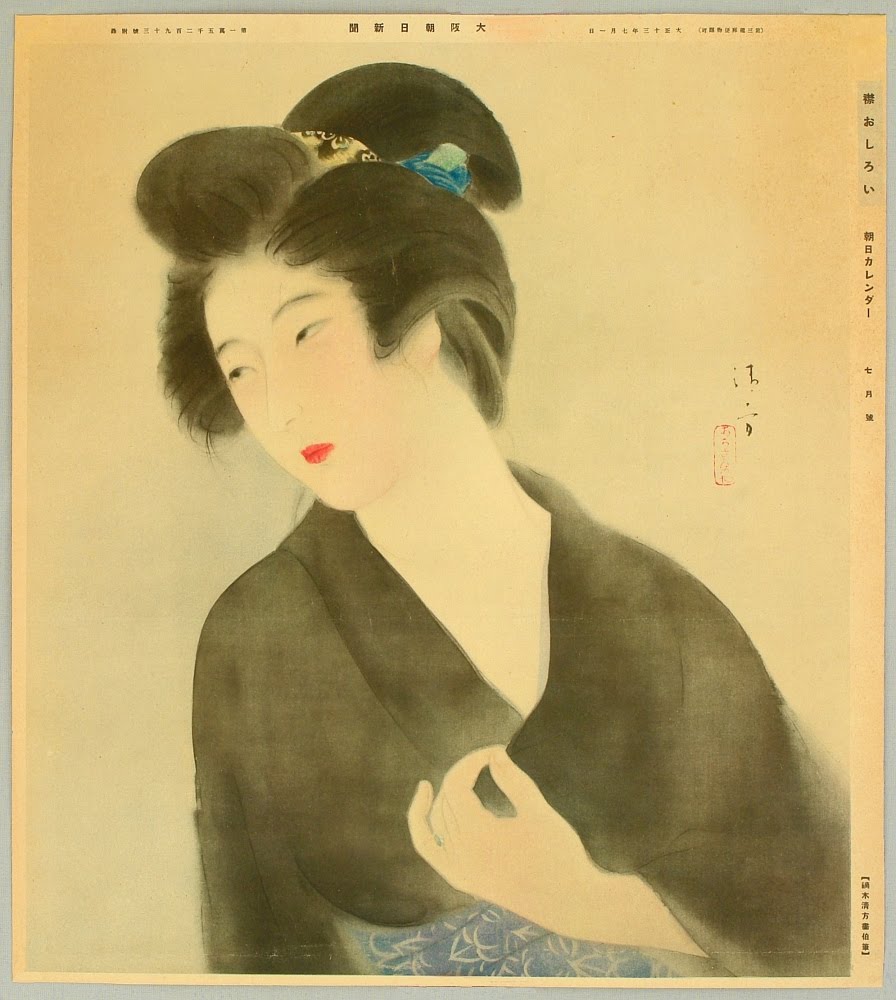 Cutting Flowers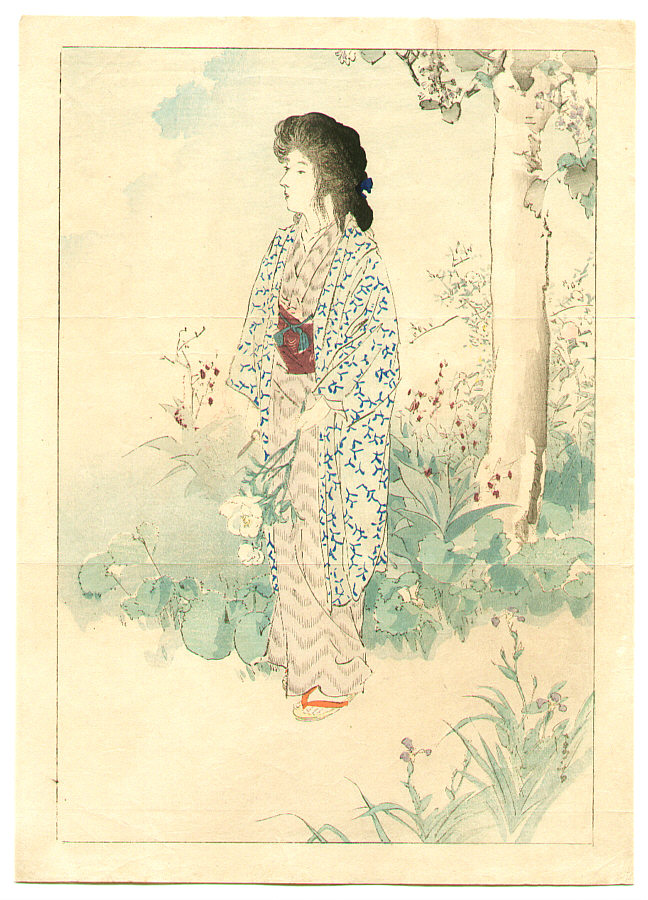 Evening at Hot Spring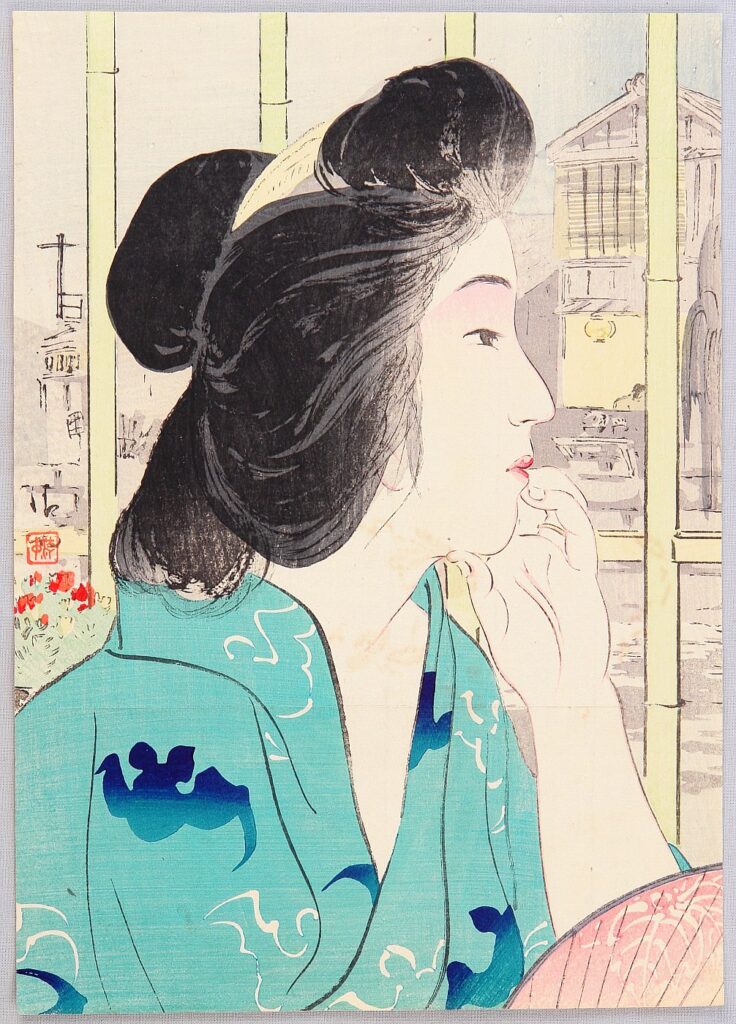 Flower Wind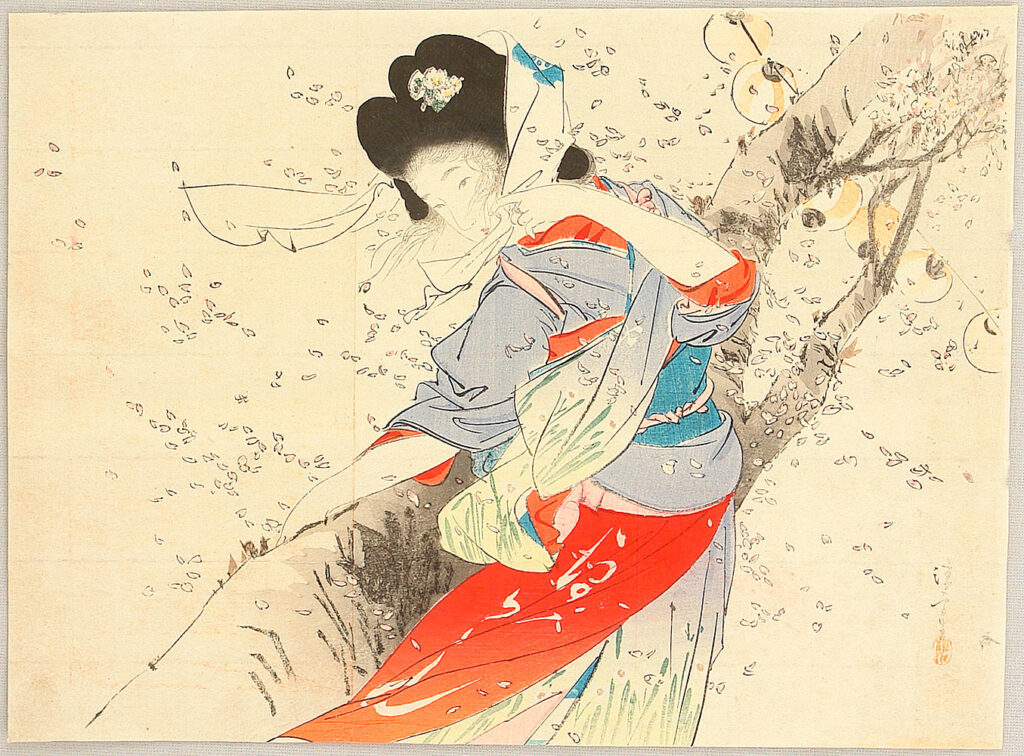 Girl and Flowers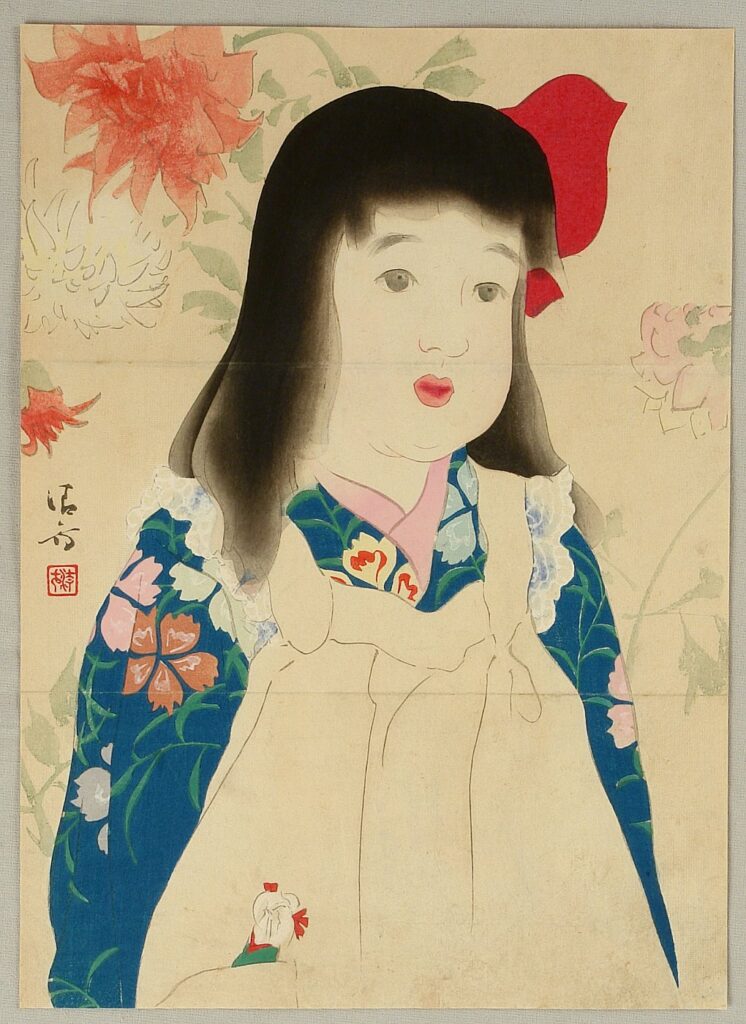 Heroine Osai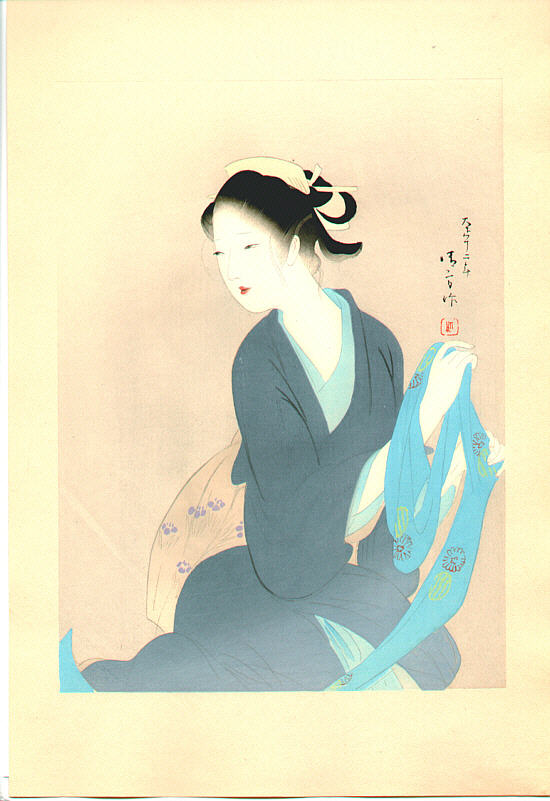 Keeping Warm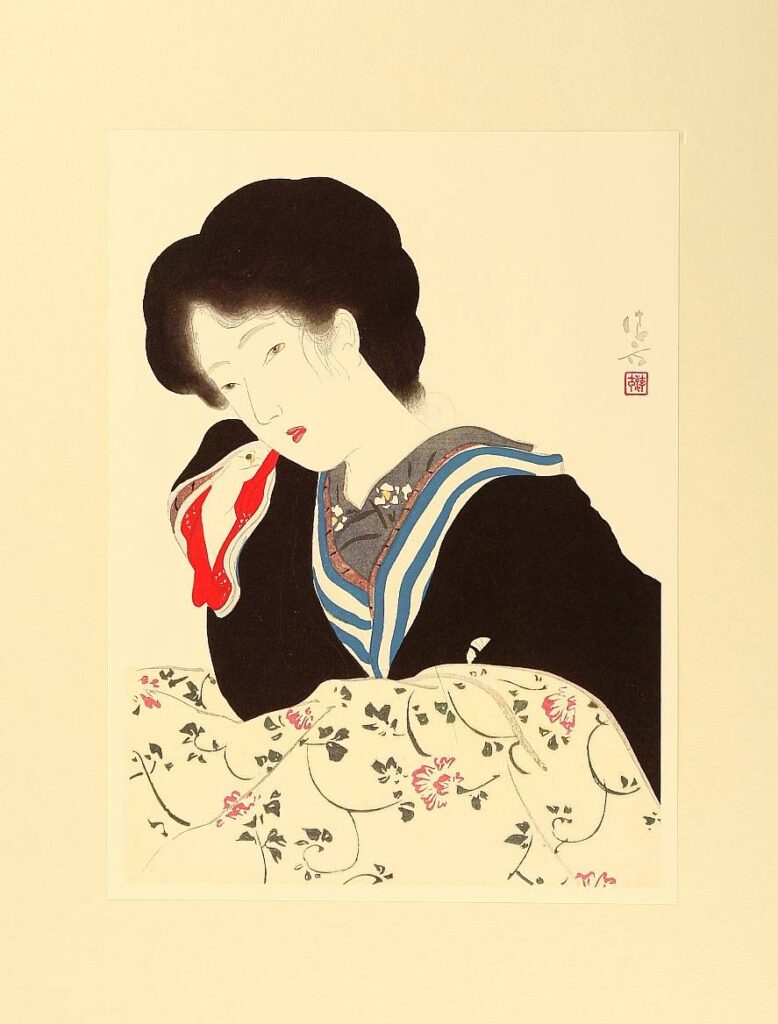 Portfolio of Beauties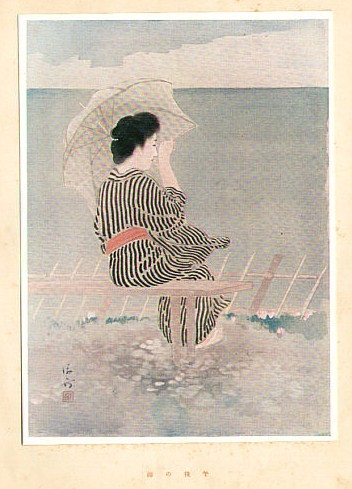 Singing Cricket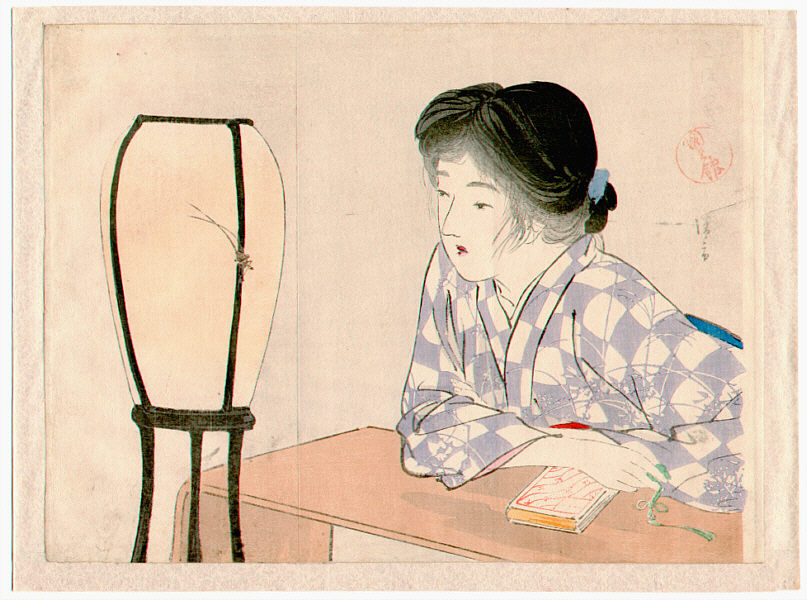 Stroll in Snow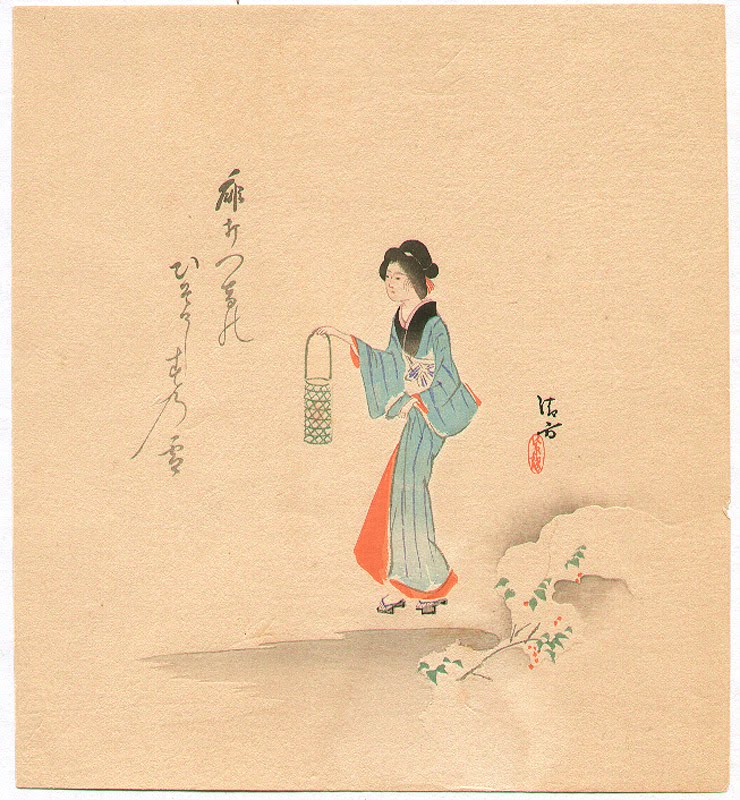 Talking to Parrot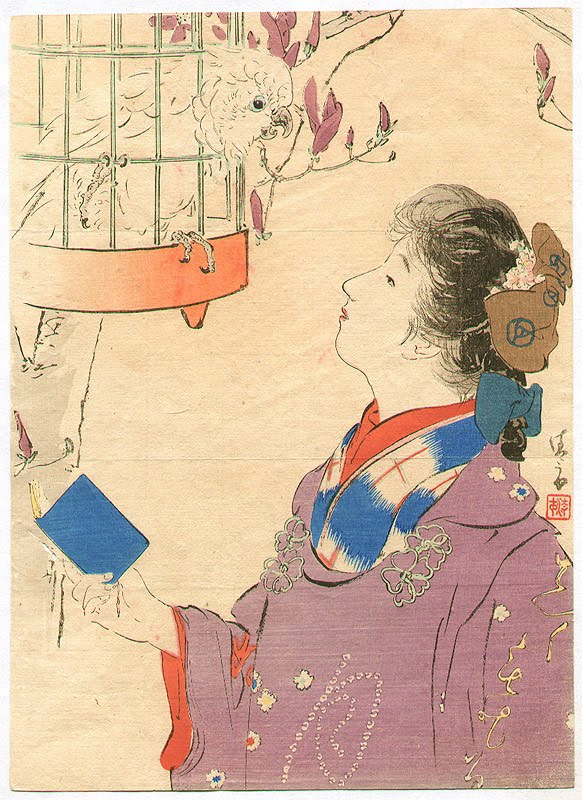 Tipsy Beauty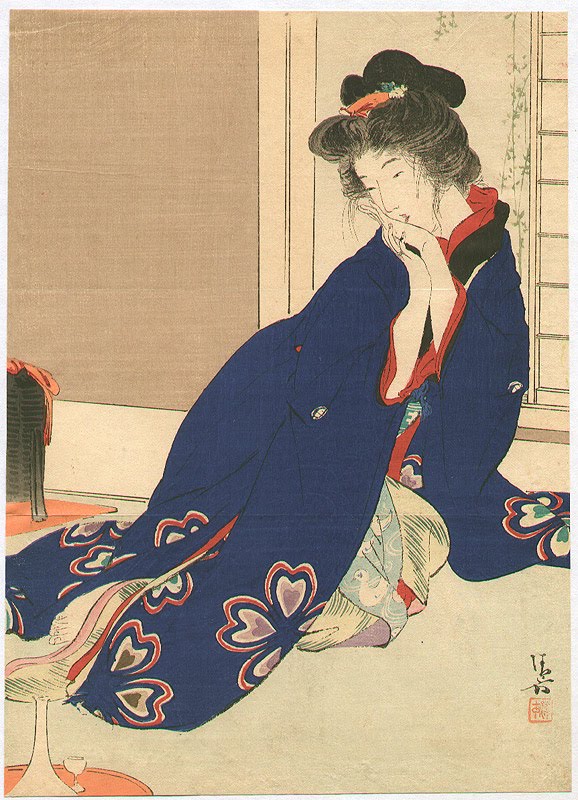 Violin Player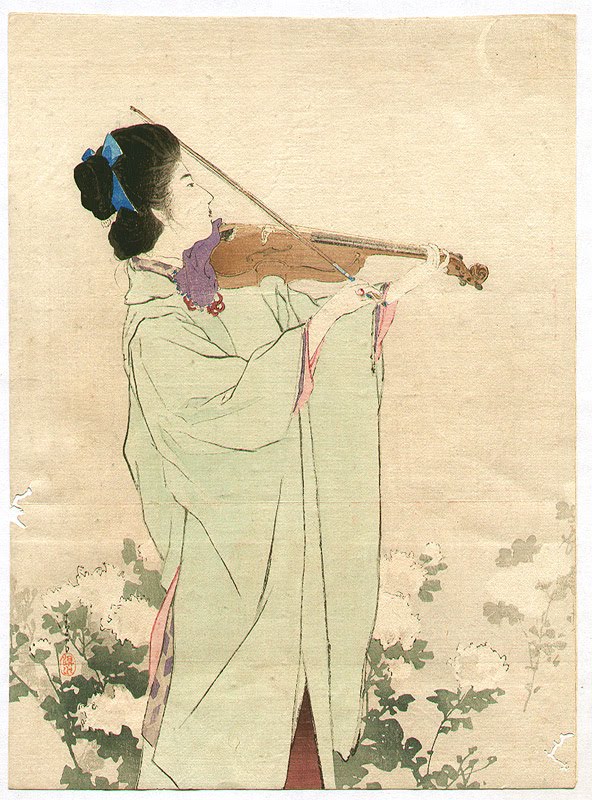 Wedding Ceremony