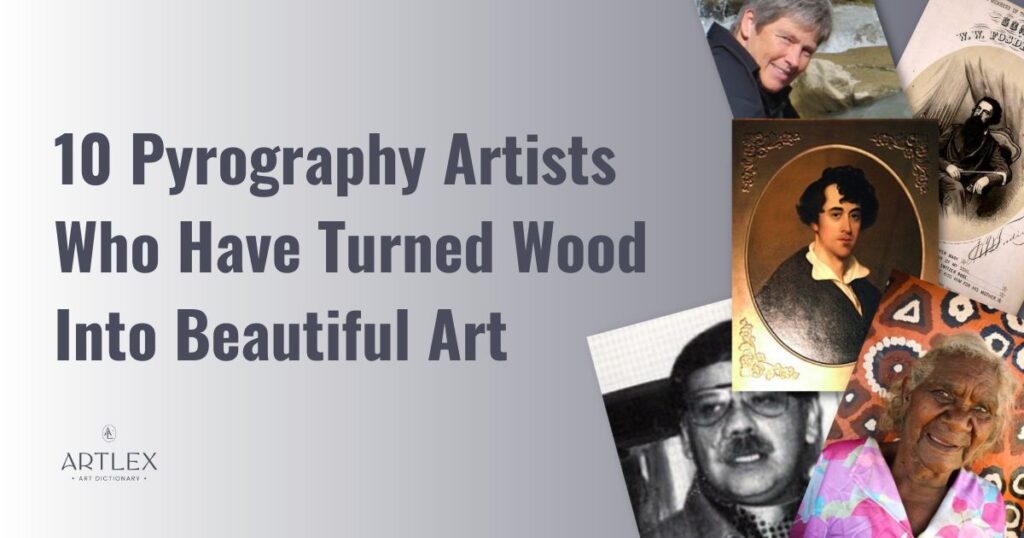 Pyrography is one of the most beautiful and surprising fine art mediums in the world. While you might think you've seen it all when it comes to painting or sculptures, a pyrography artist can evoke an entirely new world of art–one that directly transforms wood into incredible art.
Want to learn more about the world of art based on wood burning? Read on to learn about 10 innovative and famous pyrography artists.
What Is Pyrography?
Before we dive into some of the world's best wood-burning artists, we should break down what pyrography is.
Like fine art media from drawing to painting to photography, pyrography is based on making marks on a blank medium. But while drawing or painting uses graphite or paint to make marks, pyrography is based on burning marks into wood or another medium.
There are several different wood-burning tools for pyrography art. Some artists use solid-nib burners, which work like soldering irons. Others use wire nib burners, which can operate at different temperatures. Some artists use laser cutters, which scorch pre-existing images onto the medium.
10 Famous Pyrography Artists to Know
The following ten famous pyrography artists are some of the masters in the field of wood-burning art:
1. Margaret Fernie Eaton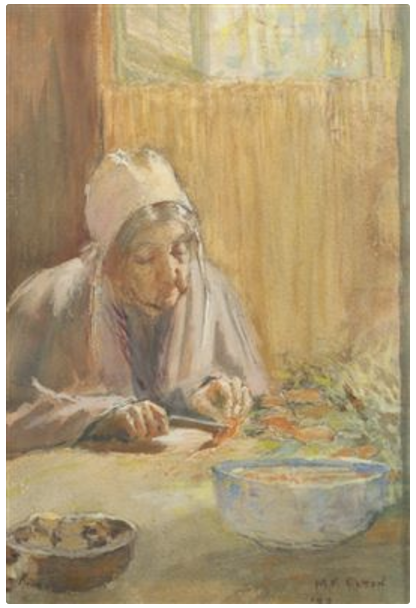 Birthplace: Leamington, England
Year of Birth: 1871
Year of Death: 1953
Significant Works: Brunhilde Asleep (1902), March and Winter (1901)
Margaret Fernie Eaton is one of the eminent wood-burning artists of the late Victorian period. Born in England, Eaton immigrated to the United States early in life and first broke into art on the American scene.
Although Eaton painted watercolors, she was best known for her pyrographic illustrations. Typically, magazine illustrations were created by etching metal plates with acid and then printing the plates. However, Eaton innovated this process by swapping out metal plates for etchings made via wood burning.
Stylistically, Eaton has a clear inclination to evocative and poetic imagery. Works like Brunhilde Asleep and March and Winter reflect both pre-Raphaelite and Art Nouveau influences, homaging both medieval illustration and contemporary interest in curving forms and rich symbolism.
Eaton spent much of her career working in collaboration with her first husband, Hugh M. Eaton. The husband and wife often collaborated on a variety of print media, including book bindings, photography, and architectural panels.
After Hugh Eaton died in 1924, Margaret's output fell off. Though she lived until 1953, her early 1900s work still stands out as her best.
2. Benjamín Cañas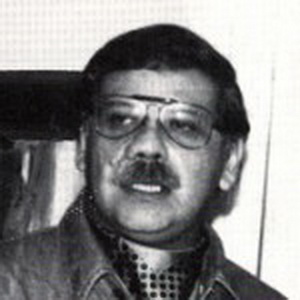 Birthplace: Honduras
Date of Birth: 1933
Significant Works: La Creación del Tiempo (1969) Morbide pour toi (1972), La Semilla del Tiempo (1967)
Benjamín Cañas was an acclaimed Central American artist who was famed for his enthralling abstract and neo-figurative art. However, his catalog also includes several arresting works of pyrography art.
Cañas was born in Honduras but immigrated to El Salvador early in life. Initially, he pursued architecture but became interested in graphic art early in his career. He engaged in both forms throughout his career, however, devoting painstaking attention to every detail of his buildings and canvases.
His most important engagements with pyrography came in the late 60s and early 70s. During this period, Cañas was interested in abstract art that drew on Mesoamerican imagery, akin to Colombian painter Alejandro Obregon.
Cañas' pyrographs tend to be highly abstract, with an emphasis on curving lines and earth tones. Interestingly, many of these works are mixed-media pieces, combining paper and wood paneling.
3. Milatjari Pumani
Birthplace: Amuroona, Australia
Date of Birth: 1928
Significant Works: Ngura Walytja Antara (2011), Ngura Walytja Antara (2012), Untitled (2011)
Milatjari Pumani was an Aboriginal artist who played an immense role in the art of Mimili, a community in the Anangu Pitjantjatjara Yankunytjatjara Lands of southern Australia. In addition to her striking work as a painter and pyrographer, Milatjari also exerted a massive influence on the development of Mimili's art community.
Milatjari was born on a cattle station in-between Mimili and the neighboring Indulkana. She spent much of her life in the Mimili, where she practiced and taught pokerwork pyrography art on wood blocks. It was only in 2008, at the age of 80, that she began a career as a painter.
Milatjari's paintings were highly abstract and colorful, working in earthy reds, bright yellows, and vibrant purples. Her compositions consisted of large designs, but her small pointillist brushmarks give a mosaic-like texture to the pieces. Thematically, her work often invokes Aboriginal spirituality and references Antara, a ceremonial site where she frequently spent time as a youth.
4. Robert Ball Hughes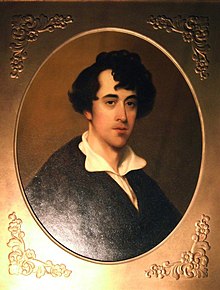 Birthplace: London, England
Date of Birth: 1804
Significant Works: The Last Lucifer Match (1865), The Trumpeter (1864) The Witches of MacBeth (1840)
Robert Ball Hughes, also known as Ball Hughes, was an immensely important sculptor in 19th-century England and America. However, he also made his mark as one of the best wood-burning artists of the Victorian period.
Hughes displayed an affinity for carving and etching early in life. He studied under Edward Hodges Baily, one of the period's most notable sculptors and was elected to the National Academy of Design and served as the sculptor for royals and politicians alike.
It was only late in Hughes' career that he began to dabble in wood pyrography art. Hughes' pyrographs displayed an angular style with heavy contrast, evoking the chiaroscuro of Tintoretto. His method was fairly traditional, using a standard poker to engrave pictures with wood-burning art.
5. Nura Rupert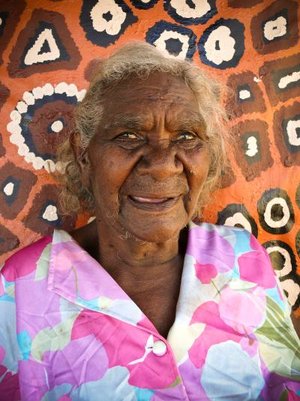 Birthplace: Tjiapiti, South Australia
Date of Birth: 1933
Significant Works: Mamu (Spooky spirits) (2002), Mamu (Spooky Spirits) (2004), Tjulpu Tjuta (Many Birds) (2005)
Nura Rupert is an Aboriginal Australian artist who works in the Ernabella Arts Centre in Pukatja, South Australia. She was born in the bush to a nomadic indigenous family, but the family settled on a Presbyterian mission when Nura was an infant.
Her early artistic work came during her time on the mission when she created floor rugs and jumpers. Later, she advanced to pyrography artwork, using poker work to create nature and wildlife images of animals like snakes and rabbits.
Nura's largest artistic successes have come from her paintings. Her work typically uses bright colors and draws on images of the natural world and animals. One of her major subjects is mamu, spirits from Pitjantjatjara folk tales. These works are especially striking for their use of only a few colors and complex networks of figures and lines.
6. Mark Verstockt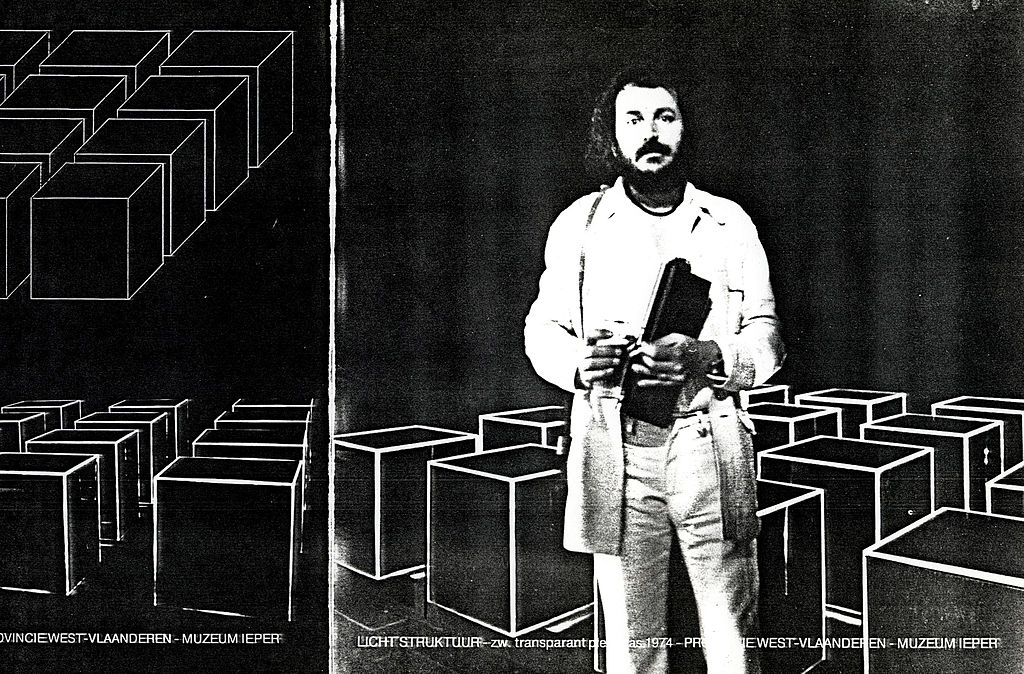 Birthplace: Lokeren, Belgium
Year of Birth: 1930
Year of Death: 2014
Significant Works: Five acts on screen (1974), This is not a book (1971)
Mark Verstockt was a famous Belgian experimental artist who specialized in geometric figures and constructivism.
After completing his university studies in literature and philosophy, Verstockt launched his career as a multimedia artist. Throughout the 1960s and 70s, he experimented with a variety of media and engaged with both constructivist artists and media theorists, notably Marshall McLuhan.
Verstockt's engagements with pyrography came in the early 2000s, toward the end of his career. During this time, he developed a unique pyrographic art style that used bamboo leaves and metal as his medium. Although pyrography tends to be a delicate art style in general, Verstockt's wood burning was especially time-consuming and focused.
7. William Fosdick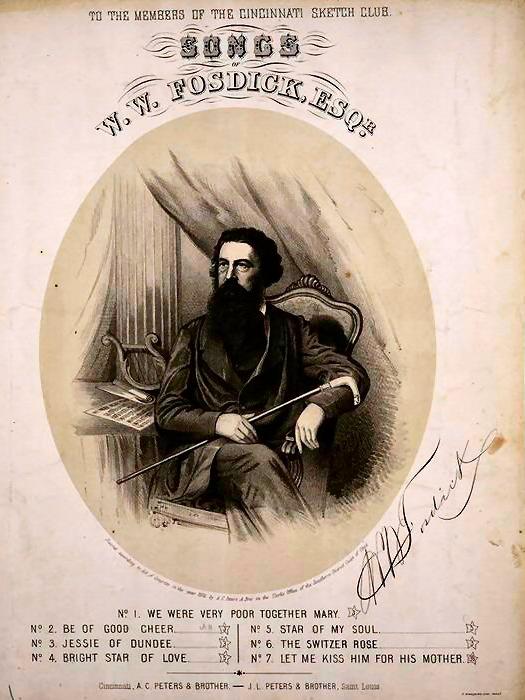 Birthplace: Charlestown, Massachusetts
Year of Birth: 1858
Year of Death: 1937
Significant Works: Adoration of St. Joan of Arc (1896), Heraldic Shield, Kennard Family (1901)
William Fosdick was an innovative pyrography artist whose work, like that of Margaret Eaton and Ball Hughes, often invoked the form of medieval art.
His earliest exposure to pyrography art came at an early age when he became captivated by two Ball Hughes paintings and learned Hughes' technique from his widow, Eliza Wright Ball Hughes.
His style drew heavily from Christian imagery and also evoked Middle Ages devotional work. Adoration of St. Joan of Arc, for example, uses the triptych style and the two-dimensional imagery common in stained-glass windows and medieval sculptures. Simultaneously, Fosdick blends dark burn marks with luminous gold paint and earthy wood to create a profoundly arresting image.
8. Topsy Tjulyata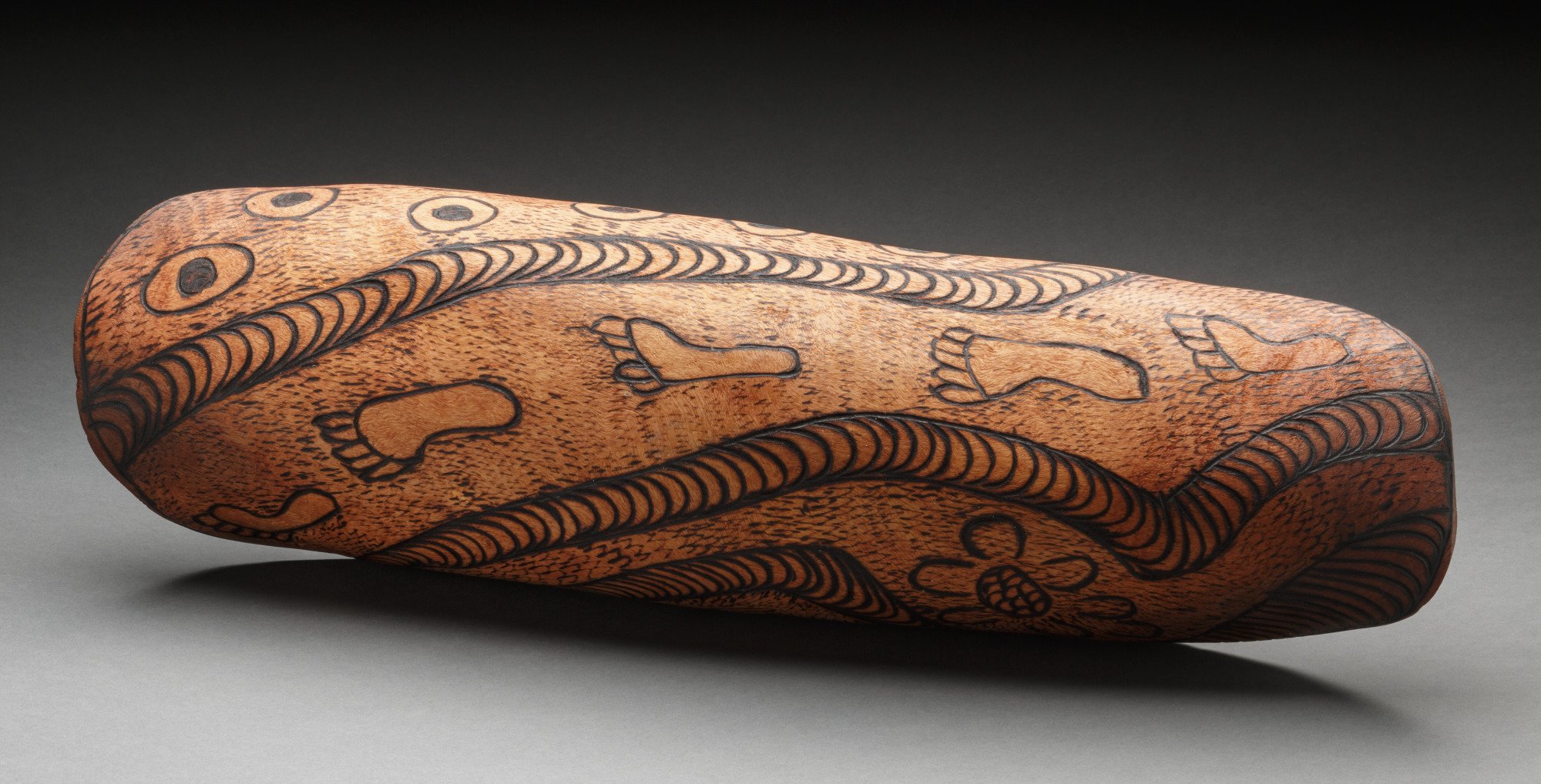 Birthplace: Australia
Date of Birth: 1931
Significant Works: Seven Sisters Story (1992), Ngintaka (1999)
Aboriginal artist Topsy Tjulyata was a significant figure in the Australian Indigenous art movement during the 1980s and 1990s.
Tjulyata's art career formally started in the early 1980s, when she and her husband began selling artwork to tourists near Uluru, a sacred stone formation in central Australia. Tjulyata contributed to many art communities and collectives throughout her career and continues to work with Maruku Arts, which she helped found.
Tjyulyata primarily makes punu, which are wooden masks. She carves the masks with a thin, hot wire, allowing for a highly precise and detailed pyrographic art style. Tjyulyata has also produced notable sculptures and pottery designs, several of which belong to collections in prominent Australian museums.
9. Carol Pulvermacher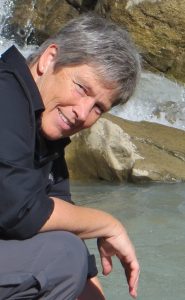 Birthplace: Wisconsin, United States
Date of Birth: Unknown
Significant Works: Standing Tall, Tigers in the Rough, Hummingbirds
Carol Pulvermacher opened the art studio Lazy Dogs in the 1990s, and the studio continues to operate today. Now based out of Oregon, Pulvermacher has had a multitude of shows in galleries throughout the Pacific Northwest. These include collaborations with a group of other pyrography artists.
Pulvermacher is known for her wildlife art pieces. Her portraits of animals, particularly birds, feature striking linear compositions and evoke the relationality between the wooden materials and the forest habitats of the artwork's subject matter.
Read more about Carol at her website.
10. Dumitru Muradian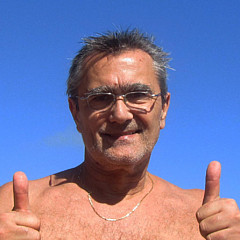 Birthplace: Romania
Date of Birth: 1953
Significant Works: Adoration of the Shepherds, Seated Nude
Born in Romania under the Soviet Union, Dumitru Muradian left his home country in the 1980s and moved to the United States. Muradian had enjoyed wood burning as a hobby for quite some time but became more passionate about his art after arriving in the US. He continues to be active in the pyrography art community.
As a contemporary artist, Muradian is fascinated by new advancements in pyrographic technology. For example, he developed a new style of soldering iron so he could have more precise control over shading and line work.
Murdian's work spans a broad range of subject matter, ranging from photorealistic images of instruments and animals to adaptations of classic Renaissance artworks. One of his most popular works includes Adoration of the Shepherds, which is a reproduction of a 1530 painting of the same name by Antonio da Correggio.
See Dino's Art for Sale at Fine Art America
Frequently Asked Questions
Here are the answers and tips to some of the most commonly asked questions about the craft of pyrography.
What is the difference between wood burning and pyrography?
Pyrography refers to the practice of burning designs into the surface of a material. You can create a pyrography project with wood, but you can also make pyrographic pieces with various other media, like leather. Wood burning describes the process of burning designs into wood specifically.
Is pyrography art suitable for beginners?
Anyone can experiment with pyrography, but you should seek instructions from a video tutorial or in-person teacher rather than go at your own pace. Fire is dangerous, so use safety precautions when practicing your pyrography skills. Always supervise children when doing pyrography.
Which type of wood is best for pyrography art?
Many pyrographers prefer to use light wood with a subtle grain pattern, such as poplar. However, you can also experiment creatively with darker woods and unique natural grain patterns in your wood burning, like maple, oak, or elm. Make sure you use raw wood that hasn't been treated with flammable or dangerous chemicals.
Conclusion
Pyrography is a unique art form that can produce amazing pieces from wood burning. Talented pyrography artists have been developing the practice for hundreds of years, innovating new techniques and concepts.
Pyrography artists often challenge norms in the art world, and their work can inspire you to find new ways to use pyrography and other art forms to explore your creativity.