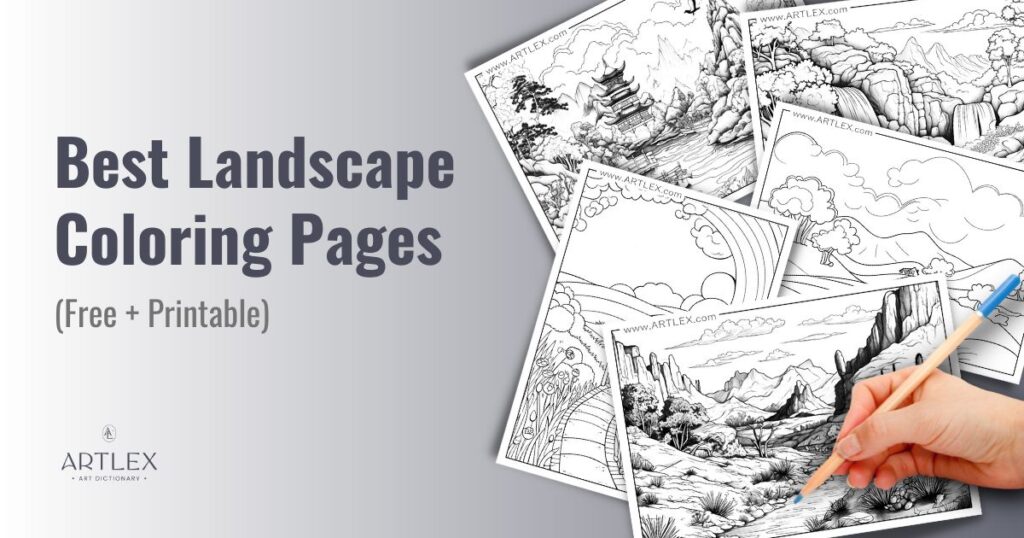 Landscapes have always held a special place in the realm of art. They captivate us with their majestic beauty, diverse forms, and intriguing contrasts. From the lush green pastures and blooming flower fields to the azure oceans and the rugged mountain terrains, each landscape offers a unique and awe-inspiring palette of colors.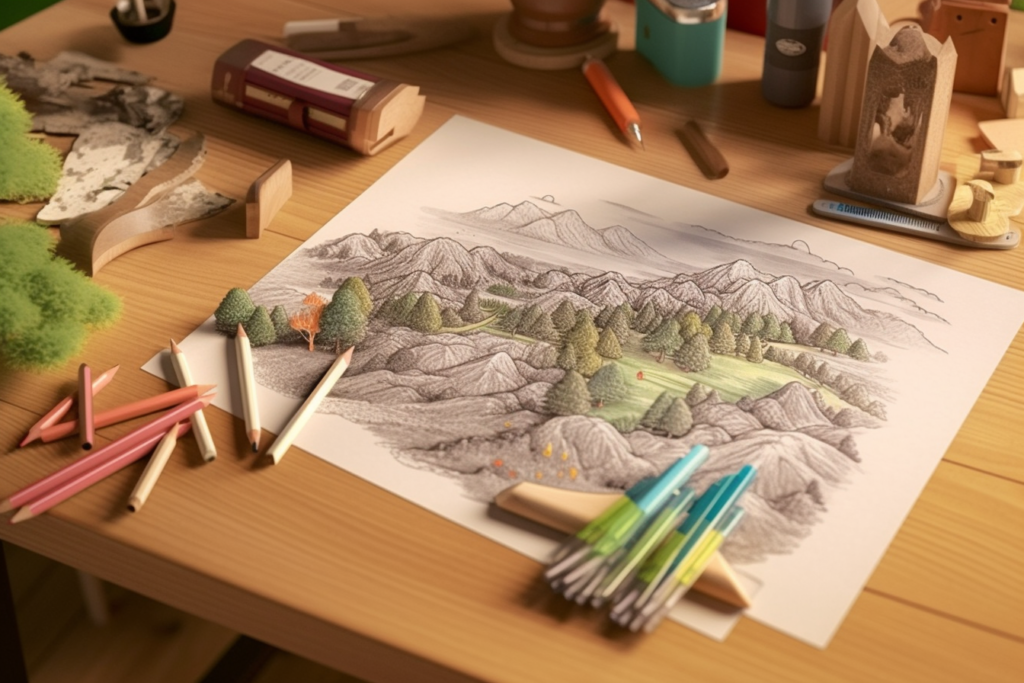 In this article, we'll present you coloring pages that offer a versatile canvas that nurtures your imagination, allowing you to explore various color schemes and some tips and tricks to help you understand the play colors in different environments.
So, let's embark on this colorful journey through valleys, over mountains, across fields, and beyond, as we bring these landscapes to life one color at a time.
Recommendations
Now, let's talk about some tips for a stress-free coloring experience.
Before you get started, make sure to choose a well-lit and comfortable space to work in. It's also important to select appropriate coloring pages and supplies, including the right coloring tools and paper.
Since our coloring pages are very high quality, you'll be able to print them on any surface your printer supports. You can use thicker paper as well as cardstock or even watercolor paper. If you're feeling adventurous, you can also print on paper that supports gouache or acrylic paint.

We don't advise you to paint with wet mediums (watercolors, gouache, inks) if you're printing with an inkjet printer since the inks are dye-based and not resistant to water; on the other side, if you have a laser printer, then you'll have nothing to worry about.
Take your time and remember to relax and have fun while you color – this is supposed to be a fun and therapeutic activity, so don't stress and enjoy!
Now, let's talk colors!
There is no hinder to your creativity in mandala coloring or color palette limitation, you can choose whatever combinations and techniques you want for your mandalas. However, sometimes a bit of help is always useful so here are some pieces of advice on color schemes for your mandala coloring pages.
Begin with a base of bright greens for the grass, using lighter shades to indicate areas hit by sunlight and darker shades for shadowy areas. Pair this with a clear, bright blue sky. Accentuate the landscape with pops of color using reds, purples, and yellows for flowers, and use brown for a dirt path or tree trunks.

For a beach sunset, start with a sky ablaze with deep oranges, purples, and pinks. The water can be depicted with shades of light blue and turquoise, with white highlights to represent the frothy waves. Use golden and beige tones for the sand, creating a warm contrast with the cool water. Capture the essence of fall by using a variety of oranges, reds, and yellows for the falling leaves. Pair these warm hues with the deep greens and browns of the forest floor and tree trunks. A soft grey and blue sky can provide a calm backdrop that allows the autumn colors to truly shine.

Use a combination of white and light blue to depict the snow, with darker blues to show shadows and give a sense of depth. Accent colors can include browns for bare trees and yellow and orange to suggest a soft winter sun.

Start with various shades of green for the foreground, with blues for the mountains in the distance and white for the snow-capped peaks. This creates a sense of distance and scale. Use accent colors like yellow, pink, or orange to portray a beautiful sunrise or sunset, adding warmth to the scene.

Use a range of oranges, yellows, and browns to bring the sand dunes to life. For contrast, paint a deep blue sky. Consider adding a pop of green to depict the occasional cactus.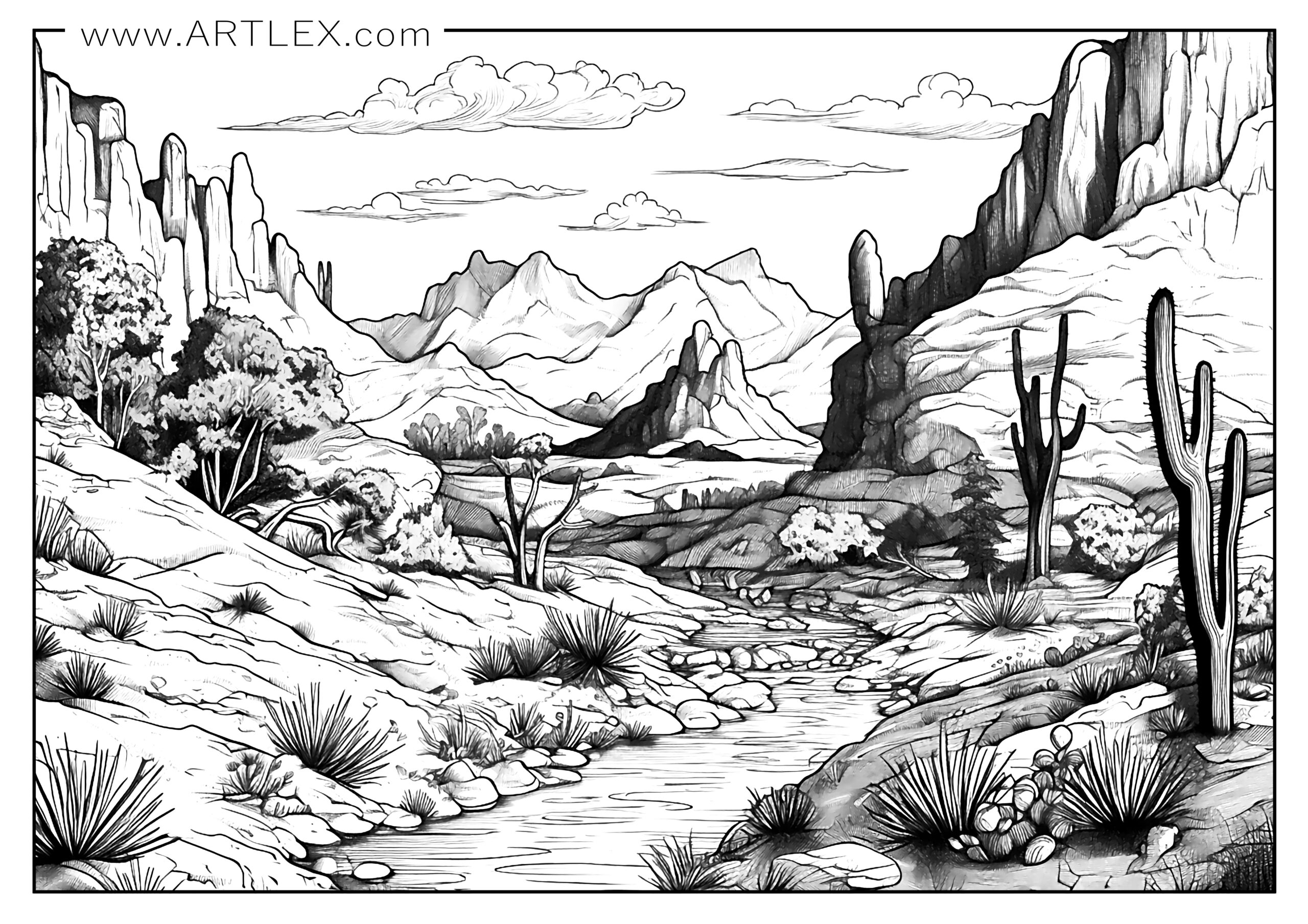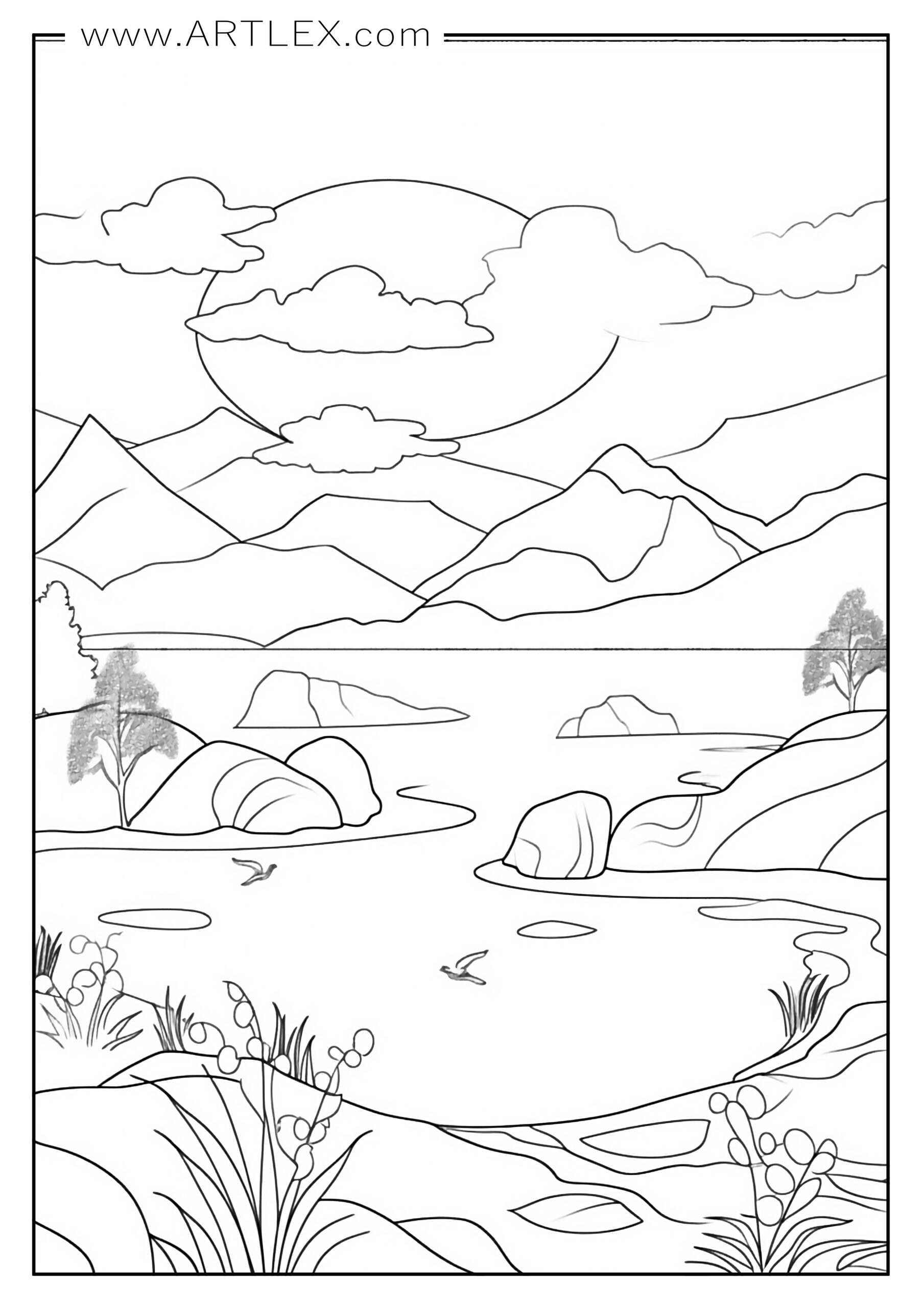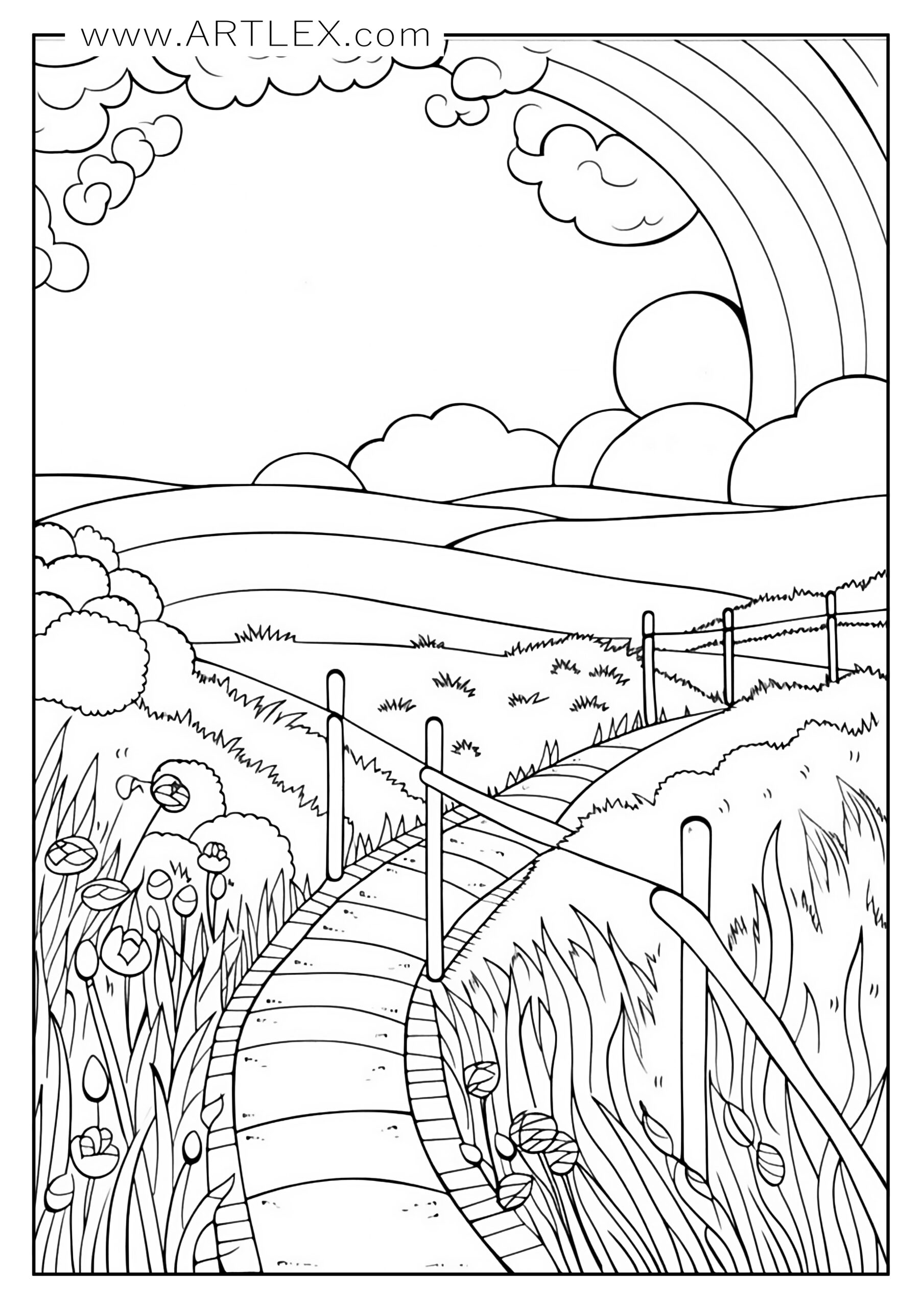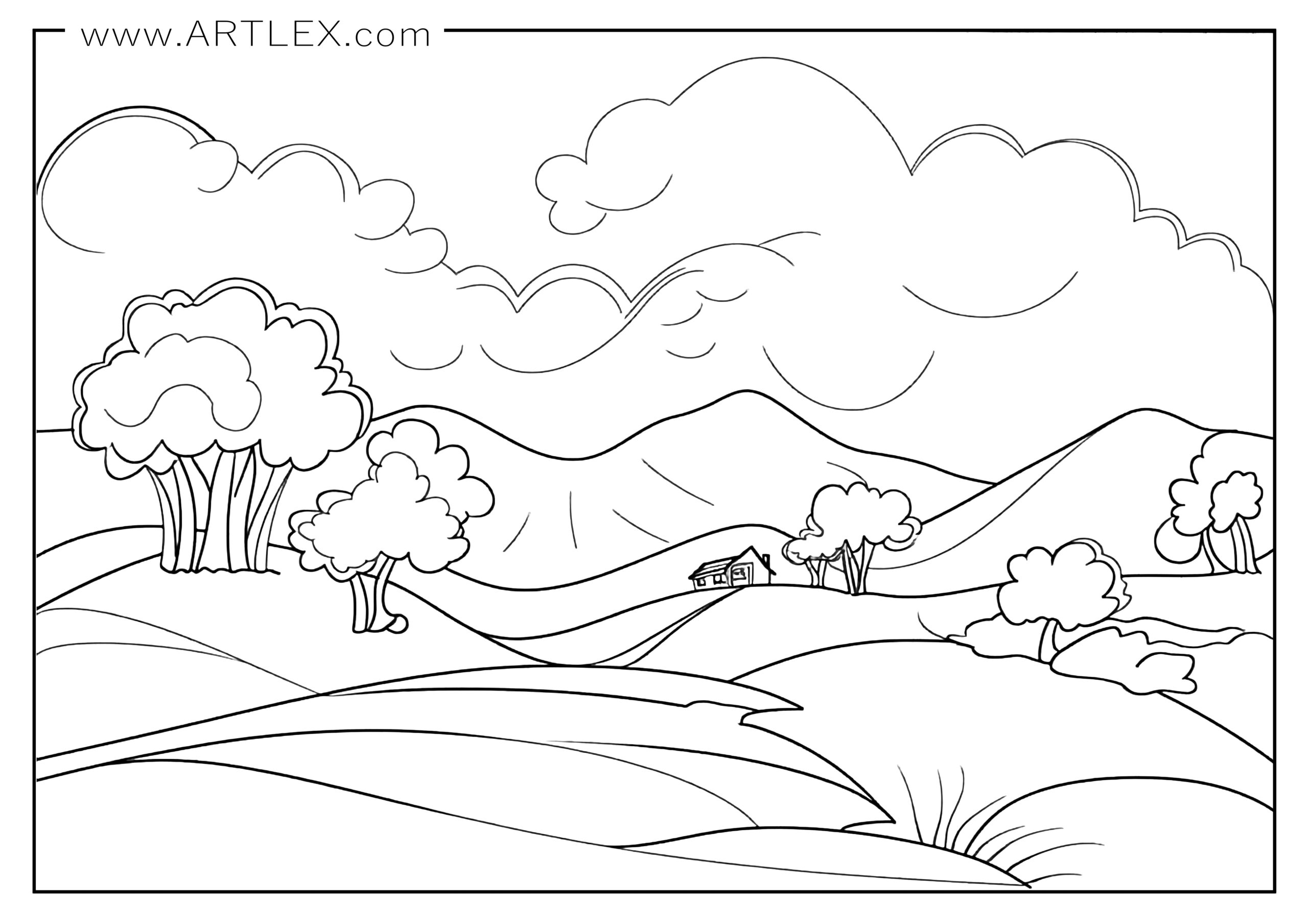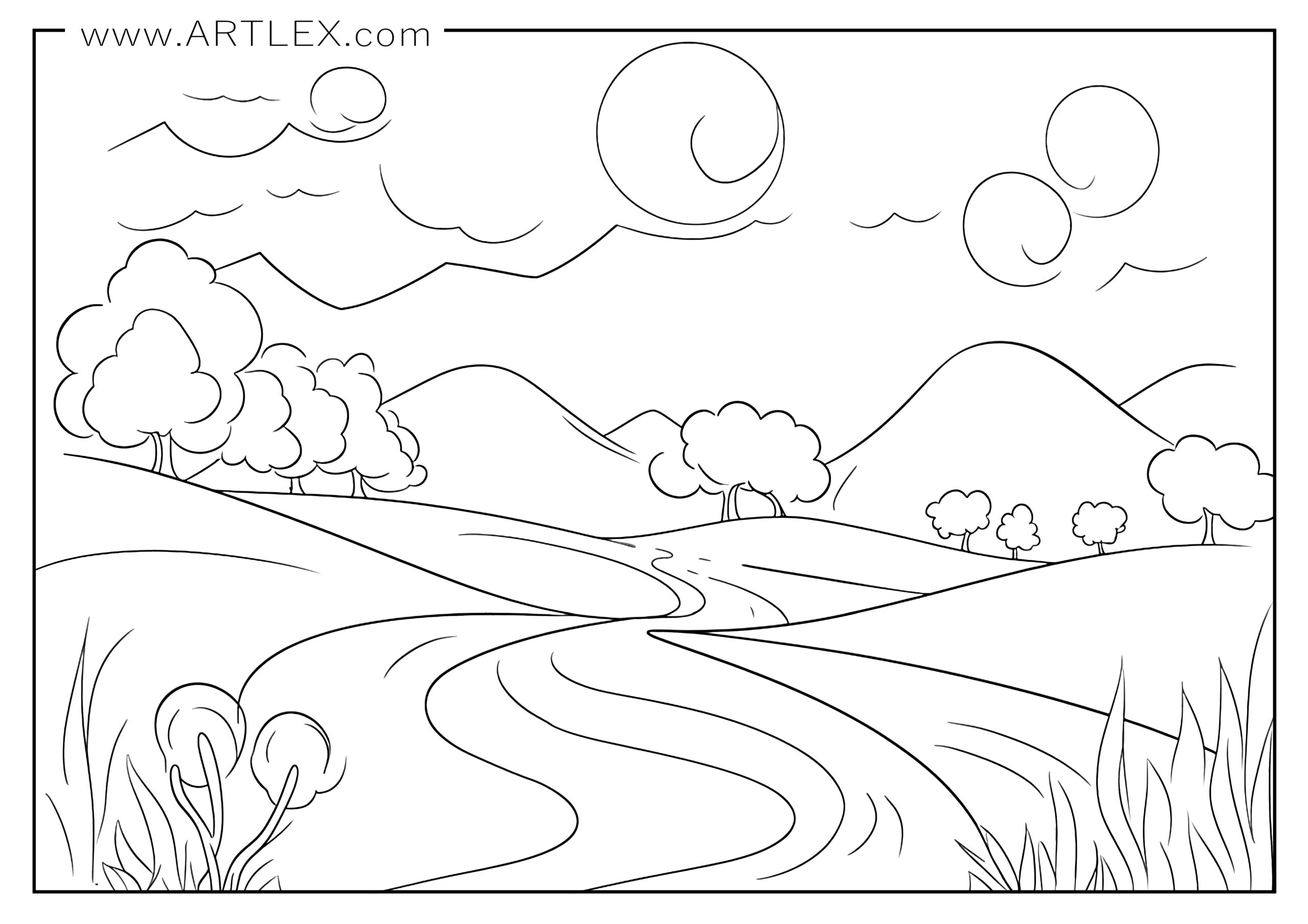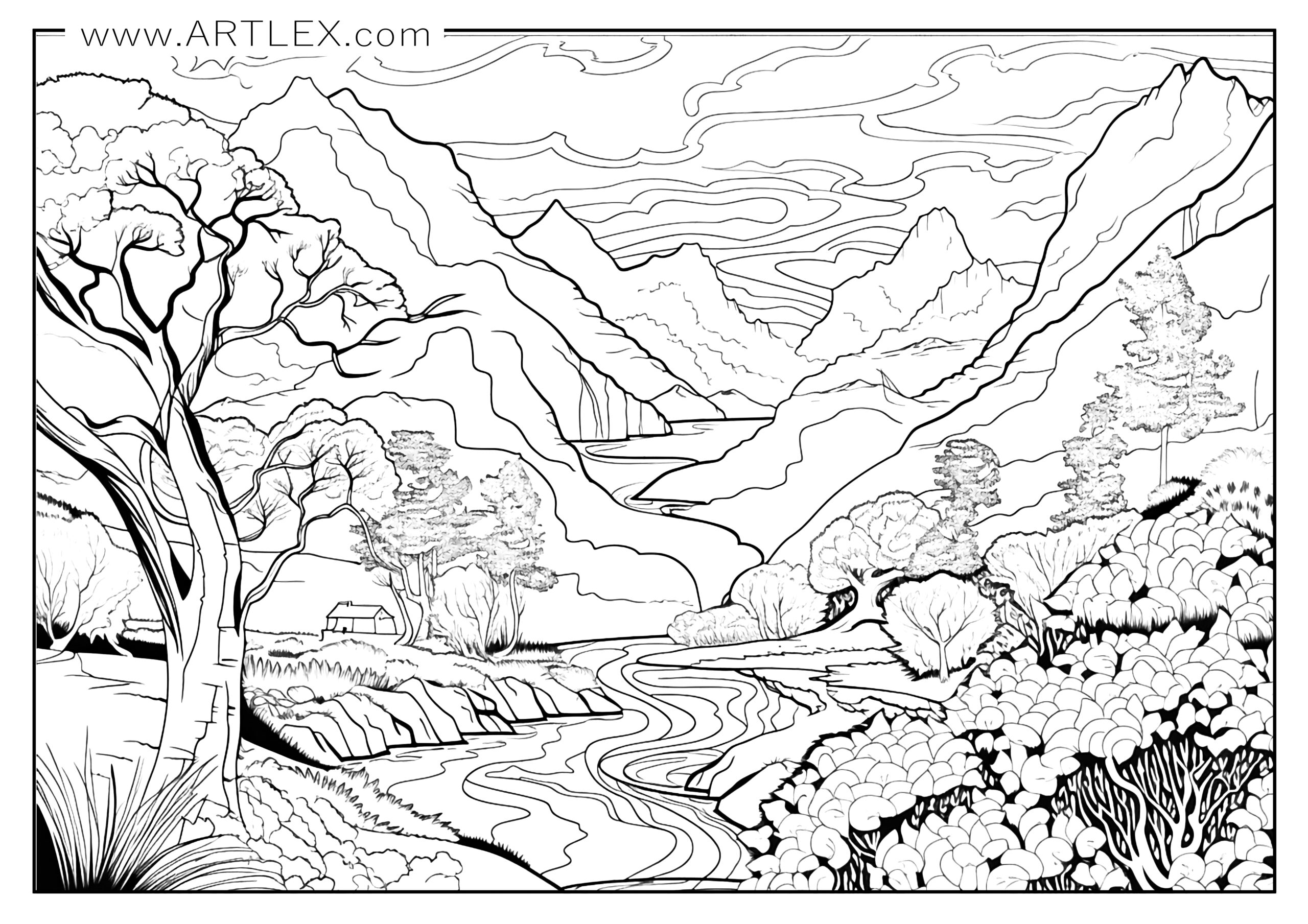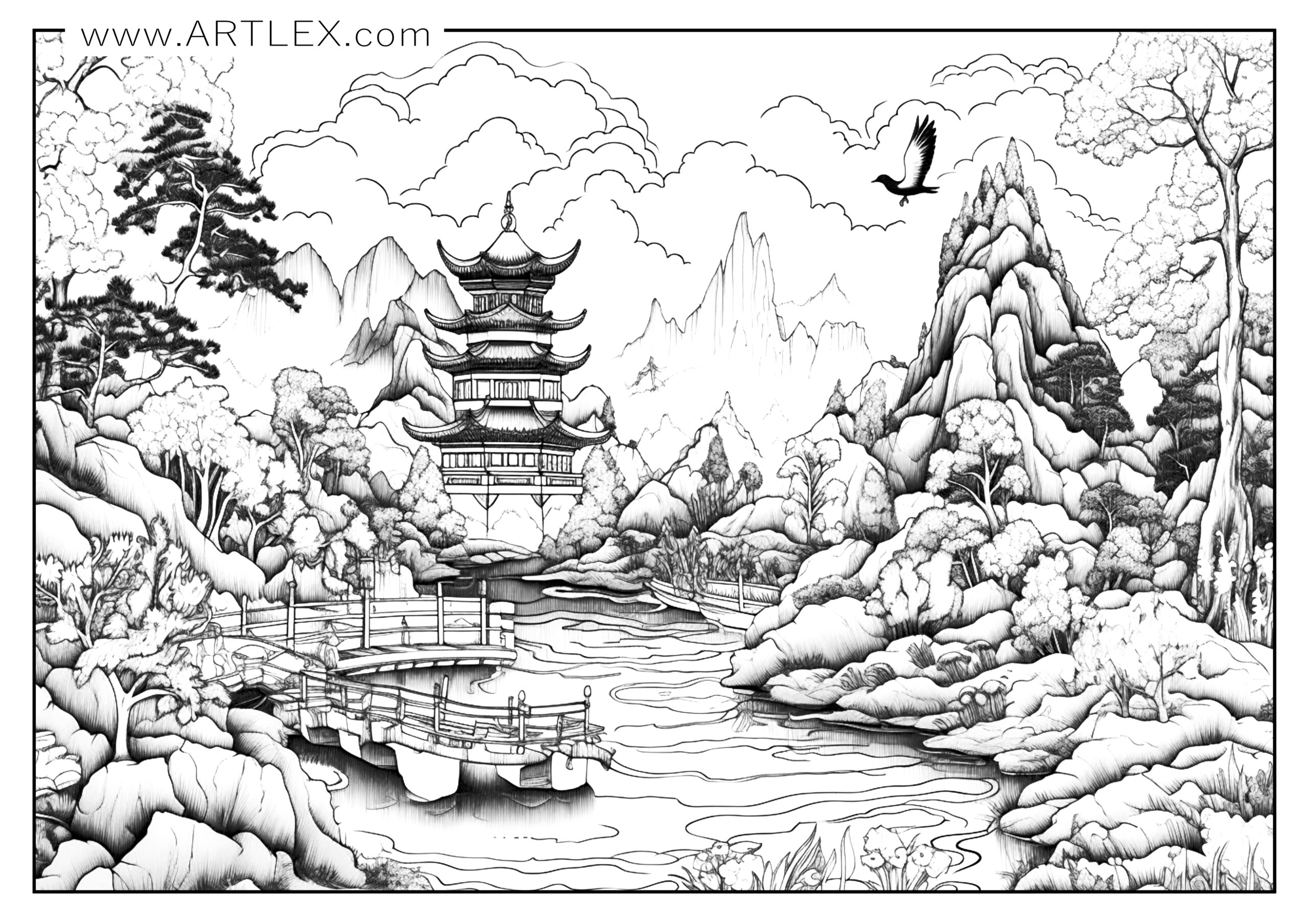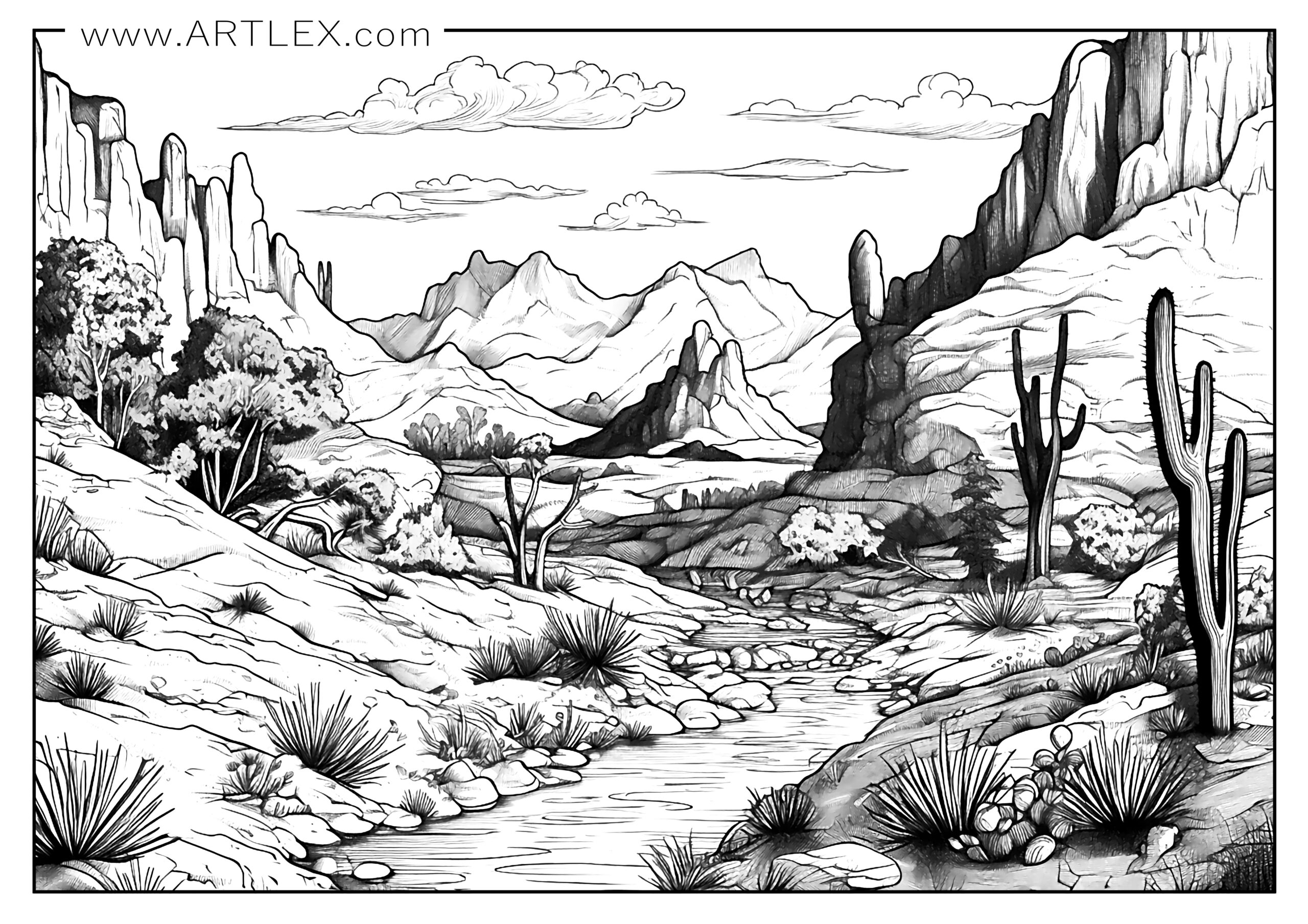 When it comes to choosing the right materials, there are a variety of options to consider, that's why we've prepared a selection of recommended materials so you can enjoy your coloring journey even more. Although many say that having better supplies won't make you a better artist, it for sure can improve your experience a lot!
Good art supplies will take away most of the frustration and lack of control bad art supplies have and will make your work look much better, with brighter, more intense colors, will last more and are a delight to use.
Here is a list of recommended materials and brands:
Coloring Pencils:
Everybody knows that there is nothing better than Prismacolor, they have the softest coloring pencils, the most intense pigments, and the highest quality, however, they are quite expensive as well. Because of that, we've prepared two alternatives that will give you the best results without hurting your pockets as professional colored pencils would.
Paper for Coloring
You don't need special paper for coloring, however the experience of coloring on paper that is more resistant, that has texture or that grand the pigments better is something I suggest you try. There are many types of paper for art, each one made with a specific medium in mind, however, there is also an "all-in-one" paper where you can try different mediums and experiment all you want without worrying. These two brands have great quality and are not as expensive as other professional brands. Remember, if you are going to use any kind of "wet" medium, make sure you're printing with a laser printer.
Coloring on top of white paper can affect how our brain perceives values and colors, so it's always recommended to try toned paper. The gray tones on the paper will give your brain a base that is neutral and will force it to work with colors differently. You will learn about value and your coloring pages will look amazing with a darker background.
Accessories:
We couldn't forget about all the accessories you need to bring your coloring to the next level! You don't have to buy them all, of course, however, we do recommend you get the color blender and the electric eraser or the electric sharpener if you don't have a good sharpener at home.
Colored pencils and markers are great for traditional coloring and fine detail work, while watercolor pencils allow for a more fluid and blended look. If you're feeling adventurous, try using markers and gel pens to add bold and vibrant colors to your pages.
And remember, with the right color palettes and supplies, you can bring your coloring pages to life. So grab your coloring tools and get started today!
Happy Coloring!