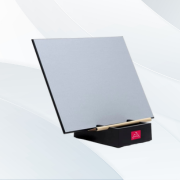 A stress-relieving, water-based art set suitable for all artists and ages.
Mahi Leather Brush Holder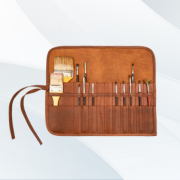 A customizable leather roll for transportable brush storage for mature artists.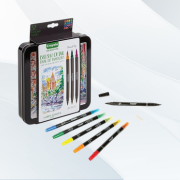 Versatile, dual-tipped markers in 32 colors, great for artists of various disciplines.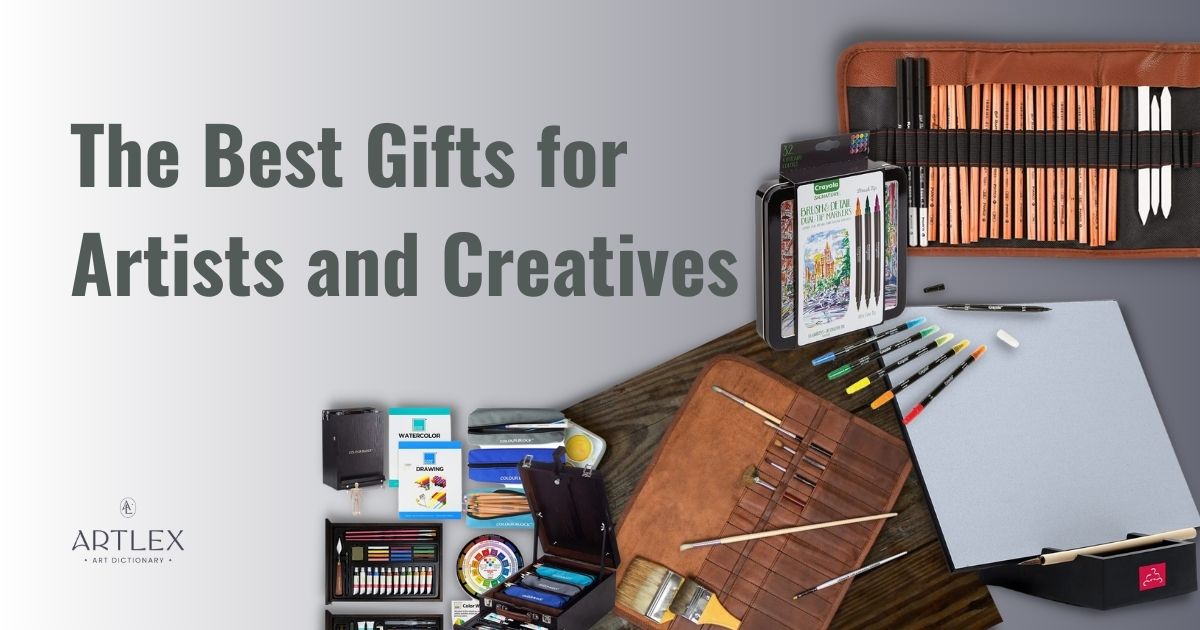 While it may seem challenging to shop for your favorite artist and find great gift ideas for a birthday, upcoming holiday, or just because gift, it doesn't have to be stressful or break the bank. The finest gifts for artists get their creative juices flowing and are tailored for either the budding artist or experienced artists and their skill levels.
Before choosing gifts to inspire creativity for your favorite artist consider the following criteria– the type of artist your fun gift is appropriate for, does it let their creative juices flow, does it include easy-to-follow instructions, and what are the age ranges.
Fun fact: Michelangelo gifted his art– the Rebellious Slave and the Dying Slave to Roberto Strozzi, a political move that might've helped France get involved in Florence's liberation from the Medici family.
While we don't all have famous works of our art to gift to our loved ones, we can choose the best creative gifts for artists whether they're a painter, love drawing, or prefer digital art.
The artist in your life is sure to appreciate these hand-picked unique gifts for beginners or experienced professional artists alike.
Different Gift Ideas for Artists
There is still something visceral about coloring and painting on paper that sparks the creative process that most artists still love. Artists that create digital artwork that don't want the mess and clean-up that comes from using paper and loose paints will appreciate a light box or Buddha Art Board outlined below.
Sketch artists will also appreciate a good set of pencils with quality erasers like the Arrtx set below.
Lastly, older artists will appreciate a customized leather pouch to store paint brushes and for easier transport when traveling.
There is something for just about every artist on our list below. We hope it helps you find the right gift for that special art lover in your life.
Below we have covered gifts that are great starter kits for beginners and complete sets for artists exploring different mediums without breaking the bank.
Our Best Gifts for Artists in 2023
1. Best Gift for Artist Overall – Buddha Board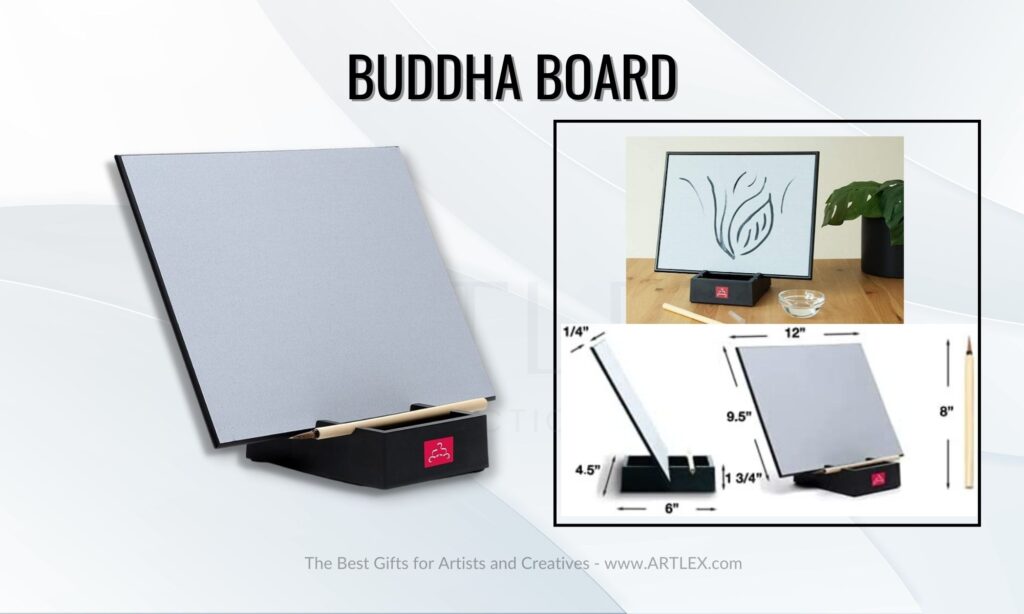 Price – ~$37.87 – Our score: 9/10
Type of artist – Calligraphers, Painters, or other Artists – Our score: 9/10
Creative – Stress-free creativity – Our score: 8/10
Instructions Included – N/A – Our score: 7/10
Age Ranges – All – Our score: 9/10
Your favorite creative person will appreciate this mess-free Buddha Drawing Board with its bamboo brush.
This unique gift is completely safe for younger artists and the water brush is activated by simply dipping the brush in water and applying it to the board. Artwork disappears once the board dries for continuous creative practice.
This gift is the perfect solution for artists that have some stress in their life and need a fun gift to spark their creative potential.
Even though the surface looks similar to a light box it does not have a light underneath and art will not remain on the surface so there's no pressure for new artists or a painter who would like to practice their painting skills to not make mistakes.
Pros
Perfect gift for artists to have fun
A calming and relaxing way to paint
Can be used with any paintbrush
Excellent to practice calligraphy
Cons
The surface can be scratched easily so care must be taken when storing
2. Best Art Supplies Holder for Artist Friend – Artists Personalized Leather Paint Brush Roll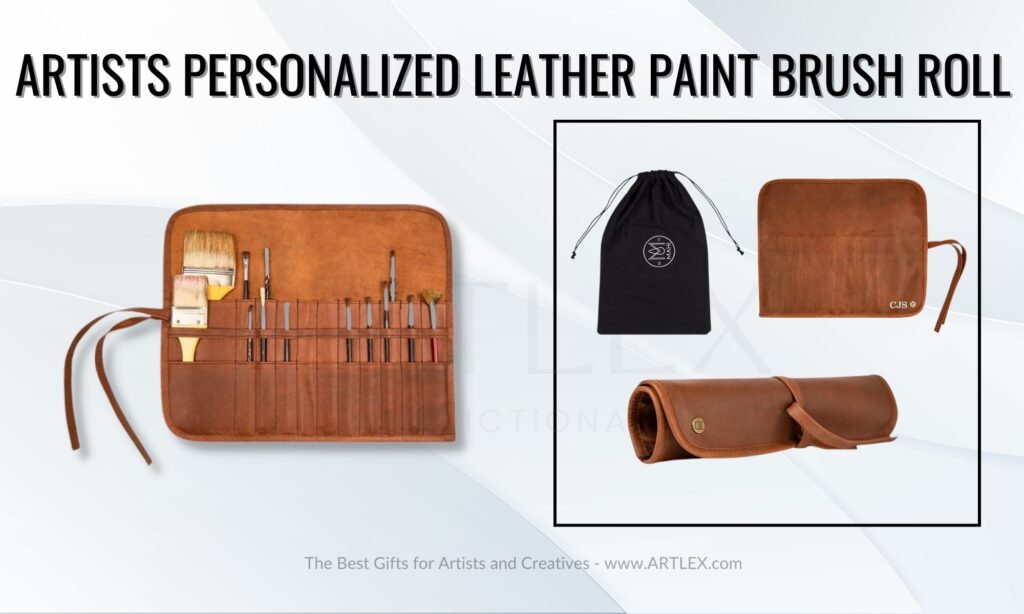 ​​
Price – ~$93 – Our score: 7/10
Type of artist – Painter or Sketcher – Our score: 8/10
Creative – Yes – Our score: 9/10
Instructions Included – N/A – Our score: 7/10
Age Ranges – Older Artists – Our score: 7/10
If you want to be known as the best gift giver ever, this leather roll can be customized with up to three initials for a unique and welcome gift that an artist friend will absolutely love.
It can be used by painters who, when inspiration strikes, need to transport their favorite brushes for plein air painting. Other artists who like to travel will also appreciate this gorgeous buttery smooth, full-grain leather roll.
The raw suede interior is soft and can hold up to 20 brushes or pencils with two medium pockets for larger brushes or to hold other art supplies. The leather tie closes the roll to securely hold contents in transit.
Each roll is hand-made and makes the perfect present for an older artist who enjoys refined gifts. This paint brush holder comes with a one-year warranty and a 30-day return. They also ship to most places in the world.
Pros
Customized gift for the older painter
Artist friends are sure to love this great gift
Comes with a protective pouch
Ships anywhere in the world at an additional cost
Sustainable and responsible processes
Chrome-free and each purchase supports the Frank Water Charity
Cons
Colors may vary due to natural colorations in the leather
3. Best Great Gift Idea for Artist – Crayola Dual-Tipped Markers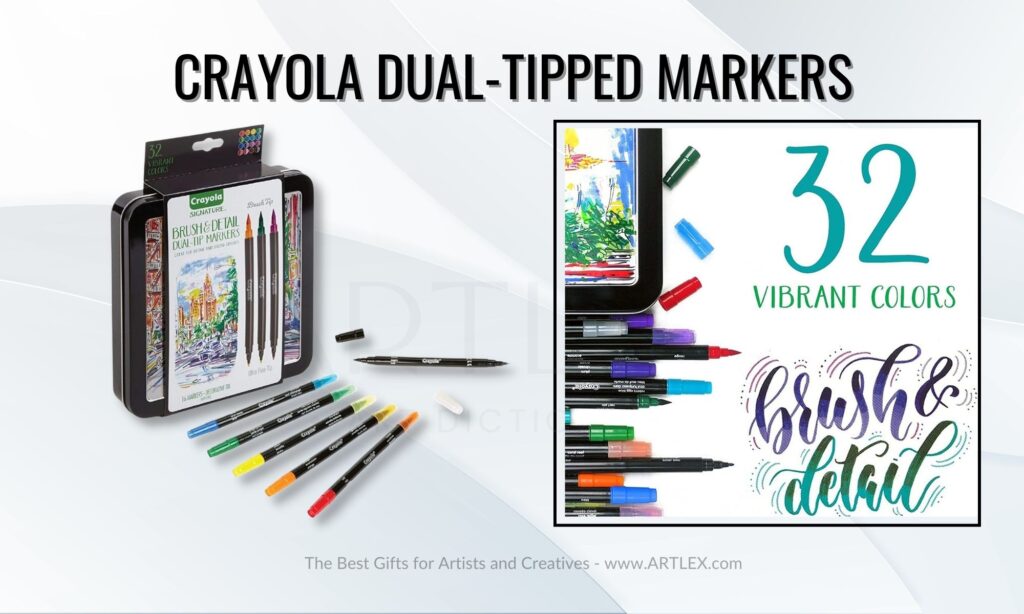 Price – ~$9.95 (Was $16.99) – Our score: 8/10
Type of artist – Drawing and Painting – Our score: 8/10
Creativity flows – Yes – Our score: 9/10
Instructions Included – No – Our score: 7/10
Age Ranges – Teens to Adult Artists – Our score: 9/10
Few gift ideas are as versatile as this thoughtful gift of water-based Crayola dual-tipped markers. As far as creative gifts go, this present caters to sketch artists, painters, calligraphers, and even artists who like to color in adult coloring art books.
The thick and fine tips are the perfect gifts for details or broad strokes. The 32 colors include lemon yellow, all of the primary colors, different pinks, browns, and even black and gray colors for optimal creative inspiration.
The set comes in a durable art tin to keep the markers organized and for easier transport for artists who like to draw en plein air. For ideas on good sketch pads, visit our article here.
Beginners who are just entering the art world will be happy to note that the tips on these markers are very user-friendly with any mistakes easily corrected.
Pros
Bright and bold color variety
Excellent quality markers at a good price
Non-toxic gift, especially a young artist in your life
Good lightfastness
Washes out of clothes and skin well
Cons
Too much pressure applied to the finer tip may warp them
4. Best Set for Studio Art– Colour Block Painting and Drawing Set
Price – ~$95.99 – Our score: 7/10
Type of artist – Sketcher, Colorist, and Painter – Our score: 9/10
Creativity flows – Yes – Our score: 9/10
Instructions Included – Online – Our score: 7/10
Age Ranges – Teens to Adults – Our score: 8/10
Start drawing with this complete set of art supplies from Colour Block for the artist in your life. The 152-piece set includes colored pencils, graphite pencils, charcoal pencils, pastels, watercolor pencils, tubes, cakes, a pencil sharpener, acrylic paint, brushes, and an eraser.
Young artists can learn new techniques and new form with these great gifts to paint, draw, or color. Additional supplies include high-quality paper for watercolors and another for drawing and sketching as well as a color wheel. Note that the easel fits most smaller canvases.
This set is especially useful for artists who are taking online classes and need a one-stop-shop of supplies to paint and create fun and interesting art.
A young artist in your life can also explore different art mediums without having to break the bank, making this one of the ideal gifts for artists who haven't yet chosen their favorite medium.
Pros
An excellent variety of colored pencils, metallic pencils, and sketching tools
A fun and complete set for any age artist
Complete studio artist set
Good quality supplies
Cons
Easel may be difficult to set up for some artists
5. Best Sketching Art Supplies Set – Arrtx Professional Sketching Supplies
Price – ~$12.99 – Our score: 8/10
Type of artist – Sketch artist and Drawing – Our score: 9/10
Creativity flows – Yes – Our score: 9/10
Instructions Included – No – Our score: 7/10
Age Ranges – Pre-teens to Adults – Our score: 8/10
The graphite and charcoal pencils in this Arrtx professional-quality set are one of the better gifts for artists who have experience creating portraits. It has all of the essentials like a 4B soft eraser, kneaded eraser, paper eraser pencils, a craft knife to sharpen the pencils, and a durable roll to organize all 29 pieces.
There are several extra slots for additional pencils, markers, or other art supplies. The little artist in your life or even the professional artist will appreciate the fun they can have to make beautiful art with this full sketching set.
What's more, the case rolls up so it's easier to transport all sketching supplies when traveling. The belt that secures the roll can also be wrapped around up to a 37-inch waist as a type of artist's tool belt.
Each piece is of good quality and makes the perfect gift for an artist and the best part is that it's under $13 for all 29 pieces and comes with a carrying roll.
Pros
Excellent value for the price
Rolls up small enough to fit inside a travel bag
Good starter kit
Extra slots for other supplies
Cons
The pencil extender doesn't fit the included pencils from the kit
Some of the pencils in the sets are duplicated
Conclusion
We hope you found our guide to the best gifts for artists helpful. We've covered the different types of gifts available along with our recommendations in various contexts.
We've discussed how you can choose the best gifts for painters, sketch artists, graphic artists, and colorists for studio or en plein air works. Lastly, we've combined our recommendations for those gifts that have a personalized touch to them and are complete art sets to help create inspiration and fun in the lives of loved ones.
Thanks for reading; we hope our suggestions help you choose the best gift for the artist in your life regardless of their medium of choice or for those who are still in the art exploration phase.