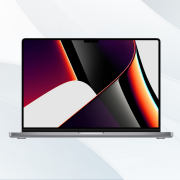 A powerhouse laptop with an impressive display and robust performance, ideal for advanced creative tasks.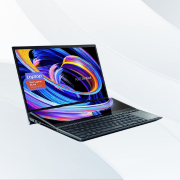 A dual-screen Windows laptop designed for creative multitasking, with stylus support.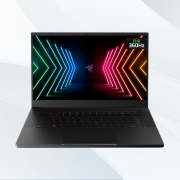 A gaming laptop offering high color accuracy and refresh rate, suitable for both gamers and creatives.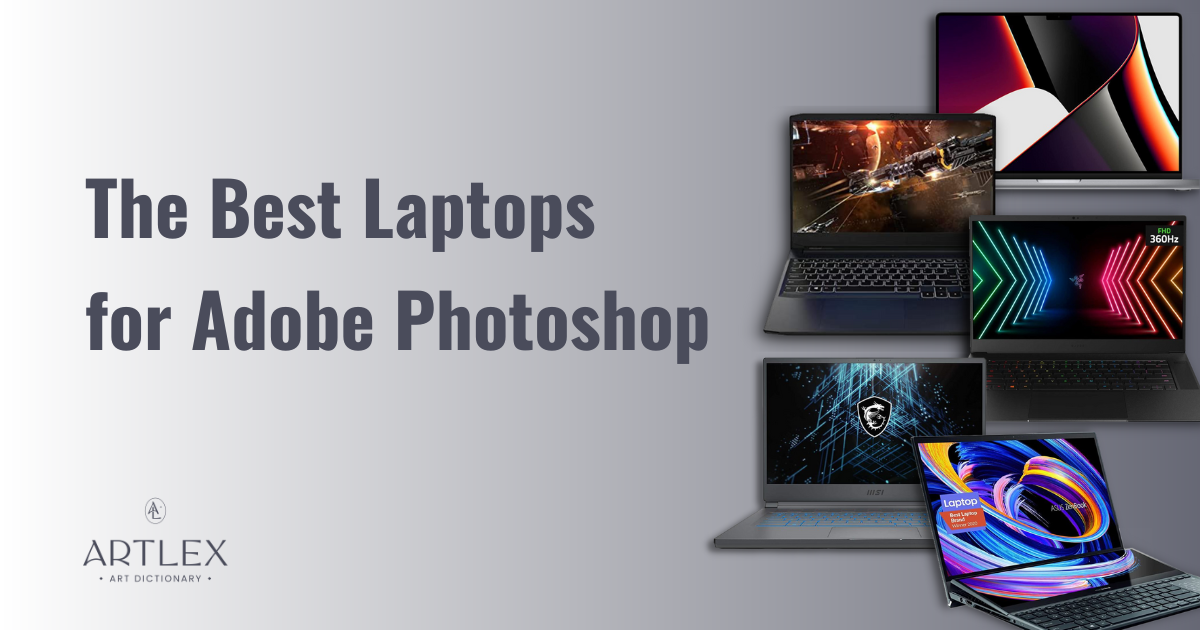 Adobe Photoshop is the most popular software for photo editing, photo manipulation, concept art, digital art, and illustration.
Though there are many more uses and other software for digital art, Photoshop has been able to hold its ground as the industry standard for many years already.
Thankfully, many laptops can run Photoshop, so if you work in the creative industry, getting a laptop that can run the software won't be a problem at all, the issue would mostly lie in getting to know the specifications we need to look for when buying this laptop and also thinking about the other uses we want to give this device.
Any laptop can run Photoshop in its basic settings, however not any can handle big canvas files, multiple layers, or even the short animations that can be done in the software. If what you look for is content creation, then for sure you'd need a laptop that can also edit video without breaking a sweat, and if you're focused on design, a laptop that can also run other design software like Adobe Illustrator or Affinity Designer.
Many variables will lead you to one model or another, let's first check the basics we'll need to know and look for to properly run Adobe Photoshop.
How to Select the Best Laptop for Photoshop?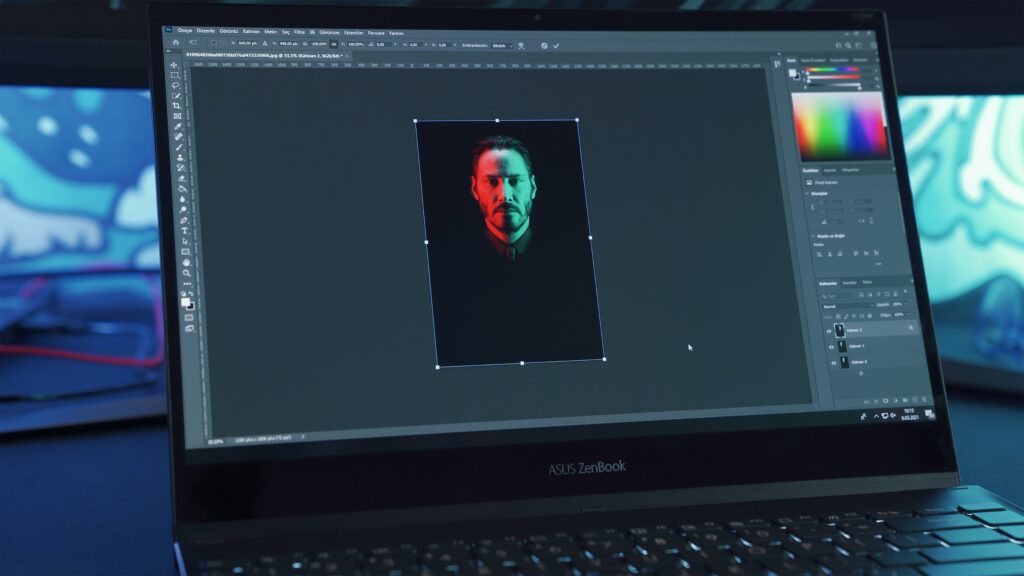 Display
Since Adobe Photoshop is a raster-graphics based software, getting a high-quality display is a must. Be it to properly appreciate your work, to be able to work on high-quality pieces, or to have accurate colors, getting anything less than an FHD display (1920 x 1080) will be a great disadvantage, especially if you're not planning on getting a higher resolution separate monitor.
Going for a refresh rate higher than 120Hz would also be the best option.
Photoshop is all about creative work and one of the most important aspects when choosing a laptop should also be color accuracy. Going for a device with +98% of the sRBG color gamut coverage would highly affect the quality of your work for the best.
CPU
The core of any device is the CPU, getting a good processor will always be the most important matter when choosing a laptop, however, there are a few things you need to consider like the generation, the base and max clocking speed, and the series of processors you're going to get.
When talking about generation, anything from the last 3 generations from Intel (9th, 10th, and 11th generation) or the last two generations of AMD (4th and 5th generation) will work like a charm with any design software.
The speed of the processor will need to have at least 2.4 GHz of base speed and make sure to have a maximum clocking speed of +4GHz. Photoshop relies heavily on the CPU so investing in a good CPU will benefit you a lot.
About the processor series, any processor of the series H (that has a letter H, HK, or HQ in its name) will guarantee top performance and quality. Try to avoid those with the letter Y or U since those are mostly used for low power tasks and will represent a limitation when using design professional software.
GPU
In many cases and for mild use of Photoshop, a dedicated graphics card won't be needed, however when looking for more than only a laptop capable of "running Photoshop" we must definitely consider at least a dedicated graphics card with +2 GB of VRAM.
If within the uses we plan on giving this laptop we are considering video editing, 3D modeling, rendering, or even gaming, then going for a much higher GPU is a must. Any graphic card with + 6GB of VRAM will do a nice job but that would also add an extra to the cost of our laptop.
RAM
RAM is the virtual memory of our device, and when working on Photoshop is the resource that is used the most. RAM allows us to make as many changes as we want and to work on new projects that we haven't saved yet, and one of the most common reasons why Photoshop tends to crash is due to the overuse of this resource.
The recommendations on the Adobe support website tell us that we need a minimum of 8GB of RAM to use Photoshop but if you're planning on giving this software a major use I'd recommend going for +16GB of RAM.
If you plan on using your laptop for animation or 3D modeling, then consider making a serious investment and get a device with at least 24GB of RAM.
Storage
Photoshop files are not light at all, so getting enough storage is very very important, however, that's not the principal matter here, since you can always use external or cloud storage. The main issue would be getting the right kind of storage for and the right kind of hard drive to launch your OS and Photoshop or any other software quickly, and yes. I'm talking about an SSD storage unit. Getting a hybrid laptop or PC would also be fine since SSD storage is way pricier than the usual HDD storage we are used to, however it would mark a big difference in speed and performance, minimizing also the possibilities of Photoshop crashing due to hard drive malfunction.
Consider getting at least from 256 GB to 512 GB of SSD storage if getting more it's not on your budget since you could also go for different external storage solutions.
Battery
If you're considering buying a laptop, then portability is for sure one of the major reasons you're not looking for a desktop PC, and battery life is one of the most crucial aspects of any device's portability. Getting a laptop with an average of 5 hours of battery life will cover some basic needs, however, you'll be forced to carry the AC adapter and have your device plugged most of the time, taking away some of the portability benefits of your device. Choosing a laptop with a long-lasting battery life will always suppose an extra cost, however, in our recommendations, we include some models that are worth the price and have all the specs needed to run Photoshop and any other top performing design software smoothly.
Our Recommendations for the Best Laptops for Adobe Photoshop
#1 Best Laptop for Adobe Photoshop Overall – Apple MacBook Pro 16"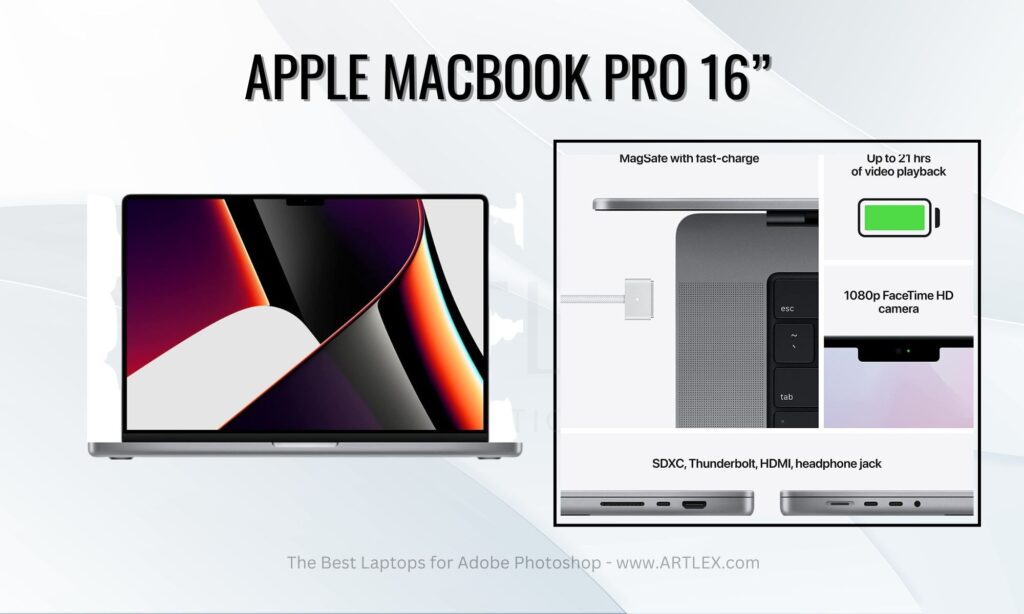 Selection Criteria:
Display: 16" Liquid Retina XDR Display

CPU: Apple M1 Pro 10 cores.

GPU: M1 Pro Graphics 16 Cores.

RAM: 16 GB

Storage: 1 TB SSD

Battery: 17 hours

Price: $2685
About the Macbook Pro 16"
The latest Apple MacBook Pro is a complete beast. Capable of running most software with its multi-core performance and advanced integrated graphics, this MacBook model also has a beautiful display that will portray your work's best quality. The size is also perfect for using a pen tablet since a 16″ display is perfect for photo editing and design work.
The battery is what places this model at the very top, with up to 21 hours of battery and 17 hours under high-performance tasks, the MacBook Pro 16″ is the perfect option not only for portability but for long-lasting work sessions.
Pros
Amazing processor and display

Best battery life in general
Cons
2. Best Windows laptop for Adobe Photoshop – Asus ZenBook Pro Duo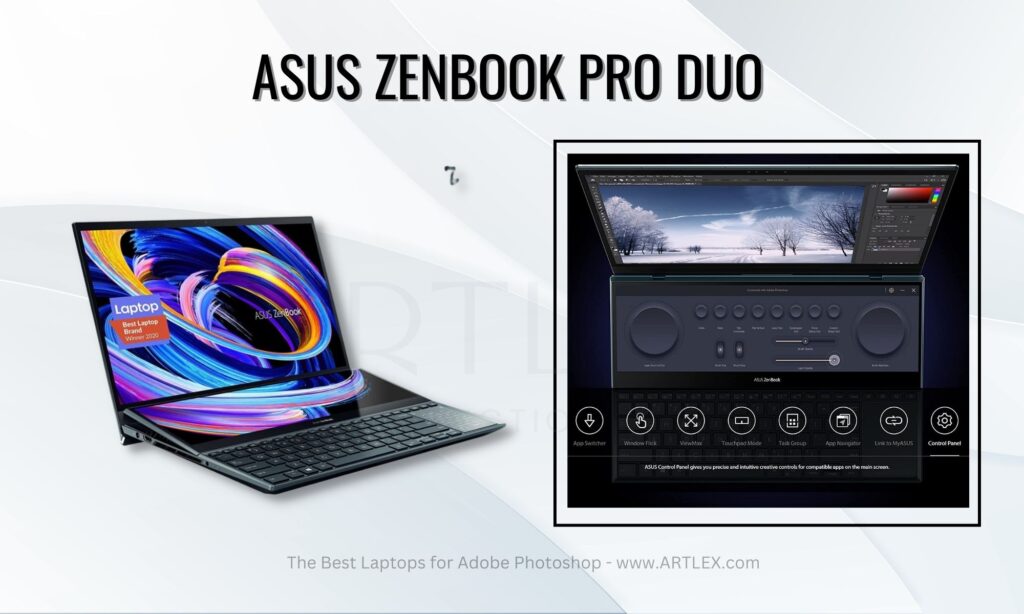 Selection Criteria:
Display: 15.6″ OLED 4K (3840 x 2160) UHD Touch Display with stylus support.

CPU: Intel Core i7 10870H 5GHz max speed.

GPU: Nvidia GeForce RTX 3070 8GB of VRAM.

RAM: 16 GB of RAM.

Storage: 1 TB SSD

Battery: 4 to 5 hours

Price: $2685
This beautiful device qualifies as the best Windows laptop for Adobe Photoshop not only because of the amazing OLED display but because of the dual-screen with nothing less than stylus support with 4096 levels of pressure sensitivity. Definitely a great advantage for creatives and designers. The graphic card and powerful processor are a great addition for Photoshop and any other design software as well as video editing and 3D modeling software.
Sadly, the battery is not as great as the rest of this powerful machine, lasting only from 4 to 5 hours under medium performance tasks but with both OLED displays working. A big downside for digital nomads and freelancers but not so much if you plan on having this laptop constantly plugged in.
Pros
Great processor and display

Pressure sensitivity support.

Great graphics unit
Cons
It's a bit expensive

The battery life is average at best.
3. Best G
aming for Adobe Photoshop – Razer Blade 15 Advanced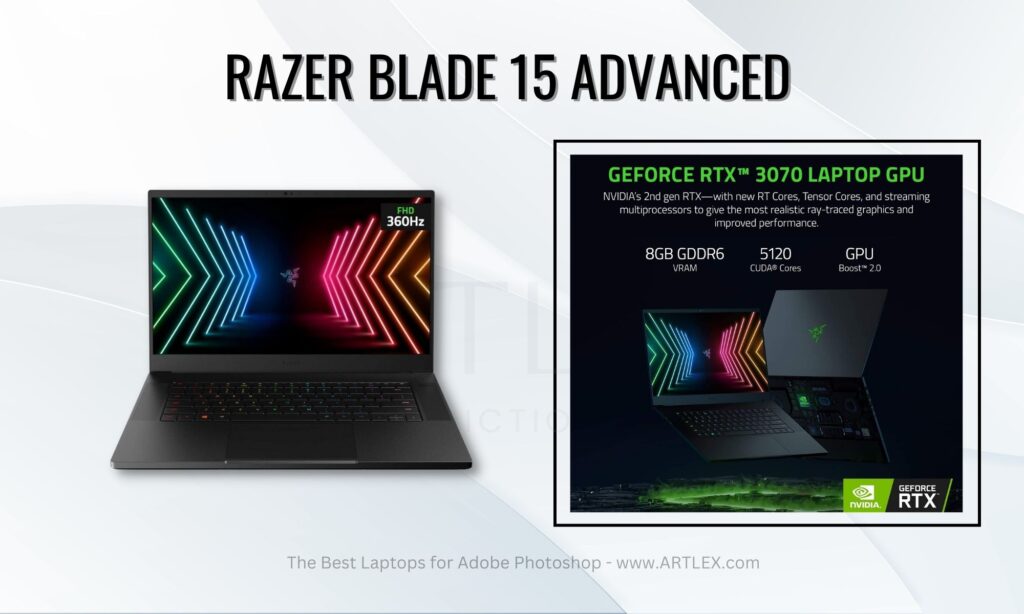 Selection Criteria:
Display: 15.6″ FHD (1920 x 1080) 360 Hz Display .

CPU: Intel Core i7 10870H 5GHz max speed.

GPU: Nvidia GeForce RTX 3070 8GB of VRAM.

RAM: 16 GB of RAM.

Storage: 1 TB SSD

Battery: 5 to 6 hours

Price: $2349
This powerful gaming laptop has everything a gamer could wish for, however within the gaming specs lies also a universe of possibilities for high-performance design software, and Adobe Photoshop is not an exception to them. Although the display could be better it works just right. The high refresh rate makes it also a great device for video editing and the high color accuracy (111% of the sRBG gamut) is what put this laptop on the list in the first place. The battery life is better than some more advanced models, though it also requires to be plugged in for the best performance, it's not as limiting as other models but is also not the best option for portability and working on the go. For sure a great option for avid gamers, creatives, and designers.
Pros
Great processor and GPU

High color accuracy and display refresh rate.
Cons
4. Best Value Laptop for Adobe Photoshop – MSI Stealth 15M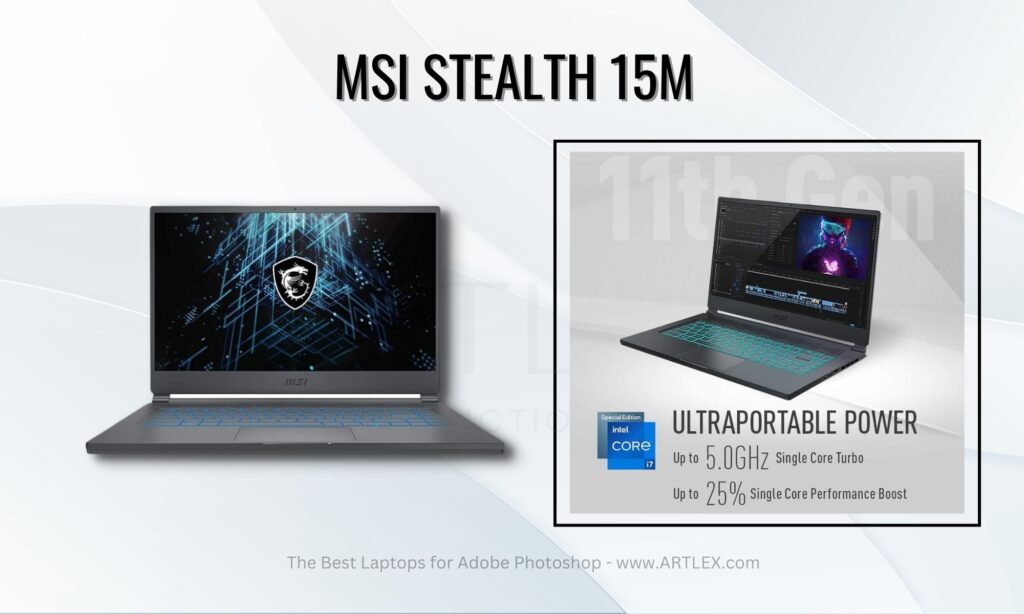 Selection Criteria:
Display: 15.6″ 144 Hz (1920 x 1080) FHD Display .

CPU: Intel Core i7 11375H up to 5.3 GHz max speed.

GPU: Nvidia GeForce RTX 3060 6GB of VRAM.

RAM: 16 GB of RAM.

Storage: 512 GB SSD

Battery: 4 to 5 hours

Price: $1189
This laptop, though marketed towards a more gaming audience is the perfect combination between style and power, with the latest generation Intel Core i7 processor and one of the latest (and most powerful) graphic cards made by Nvidia, along with the expandible 16 GB of RAM and a clocking max speed of 5.3 GHz, this laptop fits in its slim design a complete beast.
Perfect for Adobe Photoshop and any other design software, as well as video editing and content creation, this slim and not as expensive laptop would be the best option for portability if it wasn't for the very limited battery life. A big downside in general but for that price and specs, the MSI Stealth 15M made it to the list.
Pros
Great processor and high clocking speed.

Great graphic unit.
Accessible Price.
Cons
The storage might be limiting for some.

The battery life is average at best.
5. Best Budget Laptop for Adobe Photoshop – Lenovo Ideapad 3i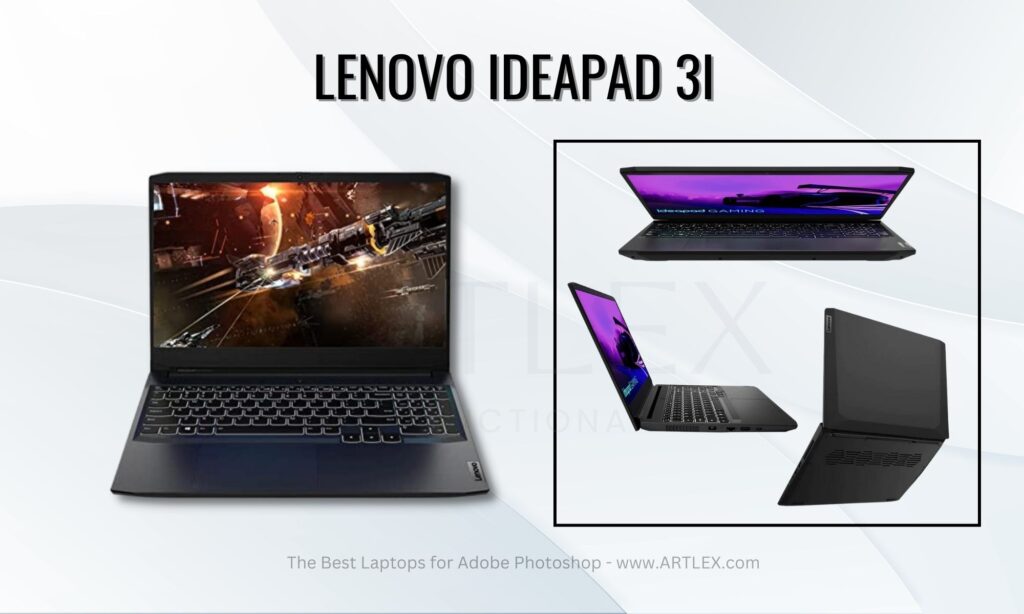 Selection Criteria:
Display: 15.6″ (1920 x 1080) FHD IPS Display.

CPU: Intel Core i5 11300H 4.4 GHz max speed.

GPU: Nvidia GeForce GTX 1650 4GB of VRAM.

RAM: 16 GB of RAM.

Storage: 512 GB SSD

Battery: 6 to 7 hours

Price: $849
The Lenovo Ideapad 3i is the best laptop you could get for under $1000 that can not only "run" Adobe Photoshop but that can perform high-end graphic design tasks without giving you any trouble, and the best of this budget model? the battery life is above great for the price. Packed with the latest generation Intel Core i5 processor along with the outstanding graphics card and the expandable RAM the possibilities for future improvements and better performance are more than clear.
Pros
Very budget-friendly.

Good CPU and GPU

Great battery life.
Cons
Some might find the storage limiting.

It is a bit heavy.
Conclusions
Adobe Photoshop is more than just a photo-editing software, with the right tools, knowledge, and abilities, wonders can be created on this software, known for its flexibility and relatively friendly interface, Photoshop easily became the industry standard for design and creative work, however with the pass of the years, the requirements have been going up and up following new functions and updates, making the users need to invest in better-performing laptops and computers.
And this list has the 5 best devices on which you can invest your budget without getting disappointment in return. The listed devices not only fulfill the stated system's recommendation for Adobe Photoshop but are also suitable for many other related creative tasks and work in general.
Getting any of the listed devices will guarantee long-lasting performance and in some models, the option of upgrading the hardware once your budget allows you to do so, making them completely worth the price.
I hope this article was helpful and that you were able to find the perfect device for Adobe Photoshop. Thank you for reading and until next time!