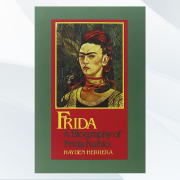 An intimate dive into the fascinating life of Frida Kahlo.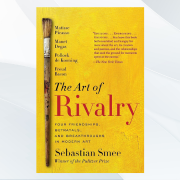 A captivating exploration of rivalry and friendship among renowned artists.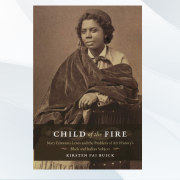 A riveting biography unveiling the struggles of a trailblazing African American artist.
Whether you're an art history connoisseur or prefer the modern art scene, plenty of renowned artists have written biographies and memoirs.
When deciding which book are the best biographies of artists to read, I based my answers on these criteria:
Personal connection
Artist's history
Writing quality
Unique information
Also, I have presented a few scenarios for each book. If you are on a budget or want to explore a specific portion of the art world, you can find the right memoir for you.
How to Choose a Biography or Memoir of Artists
When choosing the best biographies of artists to read, you will want to use these selection criteria. We have scored each of these metrics quantitatively on a scale from 1-10.
Personal Connection
While I cannot predict your connection to the artist, I can provide some pointers. A personal connection will directly impact your interest in the biography. Most likely, you will feel connected to someone whose work has inspired you. Perhaps you will relate to their personal lives and find inspiration in how they overcame shared adversity.
Artist's History
You will want to select a biography based on the artist's personal life. Someone with a vivid past will provide a far more interesting read than an artist with a mundane lifestyle.
By considering the artist's history, I have narrowed the options to those that act as riveting reads. You will feel more committed to reading about someone whose life you relate to, find motivating, or think is interesting.
Writing Quality
Even the most fantastical story can seem boring if told poorly. Writing quality concerns the readability of the book. I have measured writing quality by performing a readability test on samples of each book.
Those on this list have reading levels above the 4th-grade level. The readability score that you want depends on your capabilities, but an 8th-grade level is considered ideal. However, something below the 4th-grade level will seem too elementary to be interesting.
Additionally, I have considered my perception of the writing and the reviews of others when coming to this conclusion.
Unique Information
If you are particularly interested in one artist, you won't want to read the same backstory about them a million times. Instead, you would want one from a unique perspective with new information. For example, you might want to read a private diary, a biography from a family member, or one from someone who spent a significant amount of time with the individual.
The 10 Best Biographies of Artists
Here are ten of the best biographies about artists:
Read on to see a breakdown of each of the choices:
Best Biography Overall – Frida: A Biography of Frida Kahlo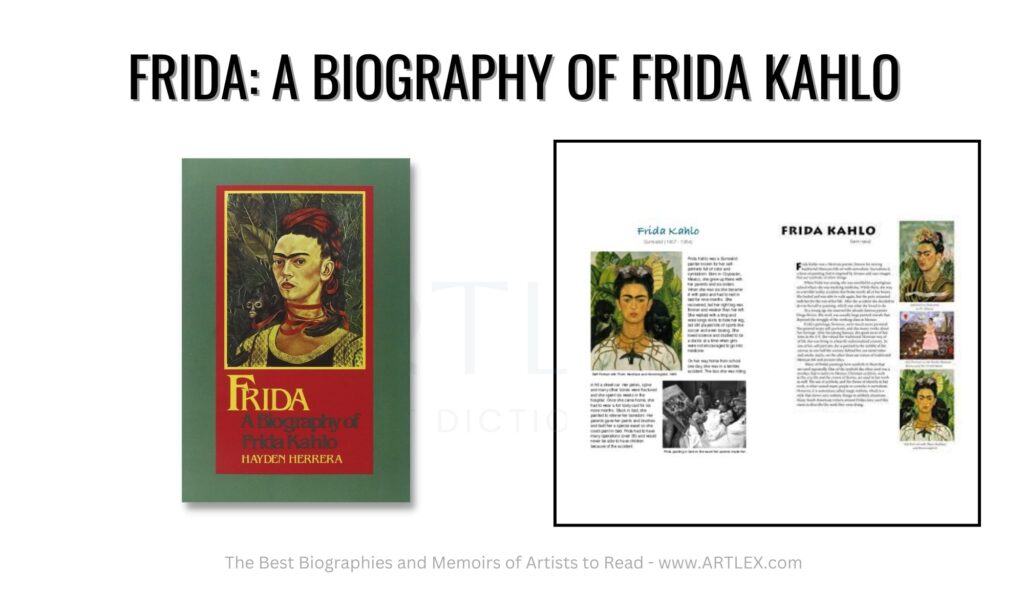 Personal Connection: 9
Artist's History: 10
Writing Quality: 8
Unique Information: 9
Frida remains one of the most comprehensive, well-researched, and sympathetic biographies about the artist. Instead of focusing on the facts about her life, this book analyzes her psyche, artwork, and motives throughout her colorful life.
Many people can relate to Frida Kahlo. These days, she serves as an icon for ethnic minorities, feminists, the LGBTQ+ community, those who suffer from chronic illness, and even modern communists.
I found this book deeply engrossing. It did not paint her in a heroic or critical light — it just told me about the woman behind the masterpiece. This book holds a Flesch-Kincaid grade level of 9.4. The writing is imperfect, but it remains accessible to most individuals.
Pros
Focuses on Kahlo's artistic nature rather than the tragedies she experienced
Remains the definitive biography of Frida Kahlo
Sensitive account of Kahlo's life and art
Cons
Somewhat dramatized and romanticized
Best Compilation Biography – The Art of Rivalry: Four Friendships, Betrayals, and Breakthroughs in Modern Art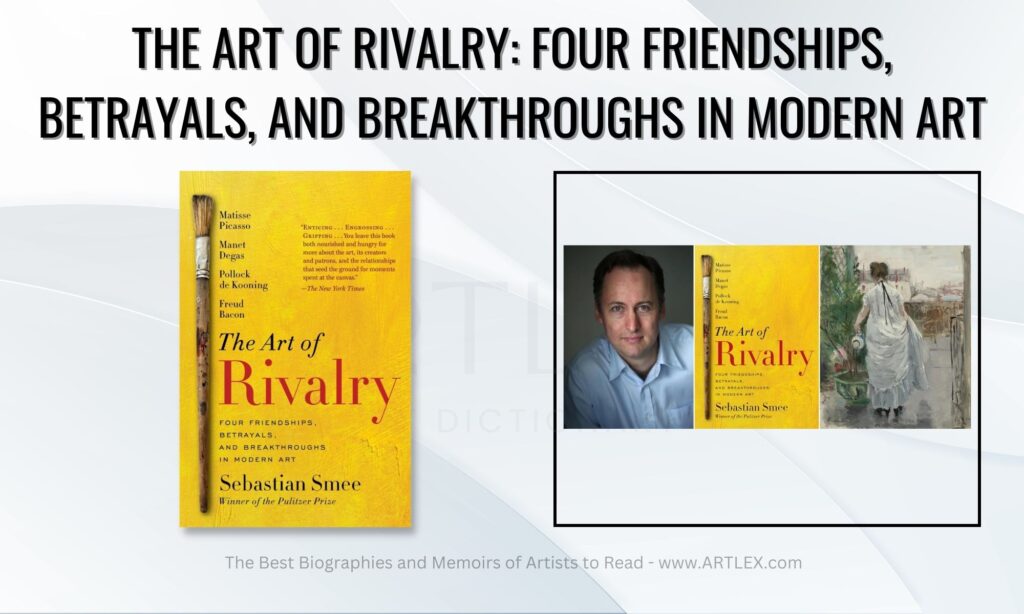 Personal Connection: 7
Artist's History: 10
Writing Quality: 9
Unique Information: 8
The Art of Rivalry compares the rivalries between four pairs of artists:
Freud and Bacon
Manet and Degas
Matisse and Picasso
Pollock and De Kooning
Some readers might relate to the stories of these renowned artists. They were quintessential frenemies, fluctuating between admiration and envy. This book delves into the strengths and weaknesses of these artists to give readers a better understanding of their motivations.
I have never been in a competitive situation with one of my peers, but many people have and will find themselves in this book.
Some of the greatest artists of all time are depicted in this book, and they have page-turning life stories. Since Smee delves into the artists' relationships with each other rather than just their backgrounds, you will get a unique perspective on their work. He considers lesser-known aspects of their personalities and lives, making it more than just a biography.
Lastly, this book has a Flesch-Kincaid grade level of 7.9, making it accessible to most people. The text is not overly complex, and it gets the point across.
Pros
Focuses on the relationships between artists
Offers a unique perspective on the modern art scene
Considers their strengths and weaknesses for balance
Cons
More of a character study than a biography
Best Biography About African American Artists – Child of the Fire: Mary Edmonia Lewis and the Problem of Art History's Black and Indian Subject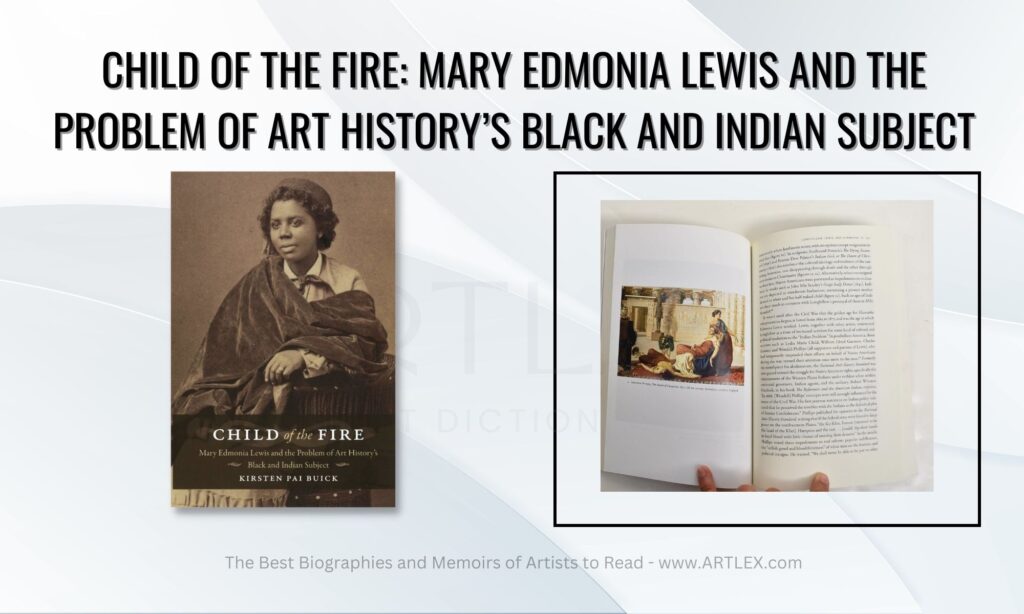 Personal Connection: 9
Artist's History: 7
Writing Quality: 8
Unique Information: 9
This biography explores how society treated Lewis in the past and present. It thoroughly analyzes her presence in art history and the flaws in her representation. Furthermore, Buick dives further into Lewis's sculptures than most accounts of her life. Many people can relate to Edmonia Lewis's treatment and belittlement in the art world during and after her life.
Interested in Art History? Check out our Buying Guide on the Best Art History Books!
Many historians focus on her African American and Indigenous heritage instead of her art. Author Kirsten Pai Buick flips the script by praising her talents and sculptures first and foremost. However, the book does not discuss her life story much.
A passage of this book resulted in a Flesch-Kincaid grade level of 10.7. While that indicates a challenging read, the vocabulary used is not that complex. The score is primarily driven up by the presence of run-on sentences. I found it a comfortable read.
Pros
Boldly criticizes art historians
Explores society's treatment of the sculptor
Cons
Many run-on sentences
Skims over Lewis's background
Best Biography About Female Artists – Tamara de Lempicka: A Life of Deco and Decadence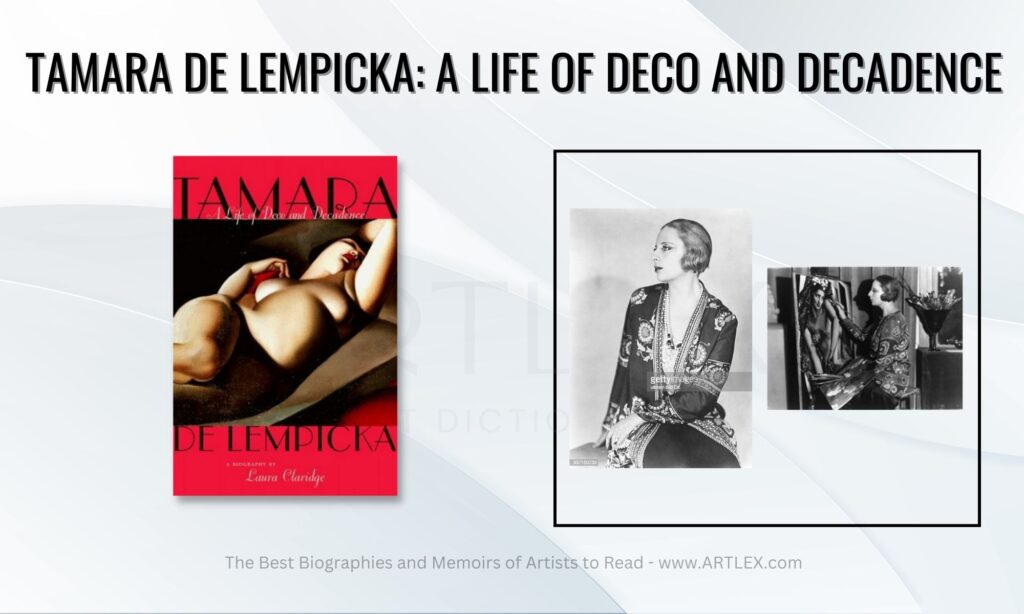 Personal Connection: 6
Artist's History: 9
Writing Quality: 9
Unique Information: 10
Passion by Design looks intimately at Tamara de Lempicka's personality, life, and work. Few can relate to de Lempicka's massive success, riches, indulgence, and fame. However, her story proves an interesting read.
By combining Renaissance inspirations with cubism, de Lempicka crafted a style of her own. Furthermore, her bold expressions of sexuality, human form, and controversial politics make her ever-relevant today.
Author Laura Claridge worked with de Lempicka's friends, family, and historical archives to get the whole story. This book is the most comprehensive account of the painter's life as the archetypical new woman.
Nevertheless, the book tries to provide too much information. It attempts to cover her psychology, art history, social movements, and biography at once. Also, the Flesch-Kincaid grade level of 16.4 means this book is not accessible for the average reader.
Pros
Considers multiple perspectives of de Lempicka's life
Explores the artist's life in past and present contexts
Cons
Best LGBTQ+ Biography – The Isolation Artist: Scandal, Deception, and the Last Days of Robert Indiana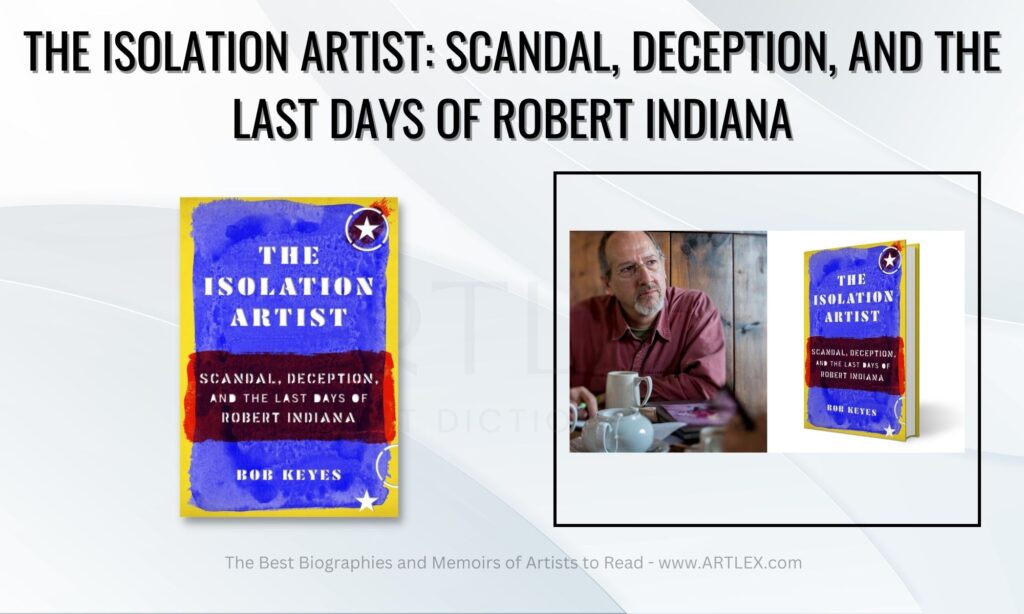 Personal Connection: 7
Artist's History: 8
Writing Quality: 8
Unique Information: 10
Robert Indiana led a mysterious life, and he died in the middle of scandals, lawsuits, and fraud allegations. The Isolation Artist is the first biography about the gay contemporary artist. It details his life, work, business, and controversies in an objective manner. I didn't relate much to him, but you might if you have hermit-like tendencies.
His history does tell the story of the business side of the art world. Overall, it provides a lot of unique information that you won't find elsewhere. Also, it is an easy read. With a Flesch-Kincaid grade level of 5.8, most people can read it comfortably.
Pros
An authoritative account of his life
Considers the ups and downs
Cons
Best Biography About a Photographer – A Choice of Weapons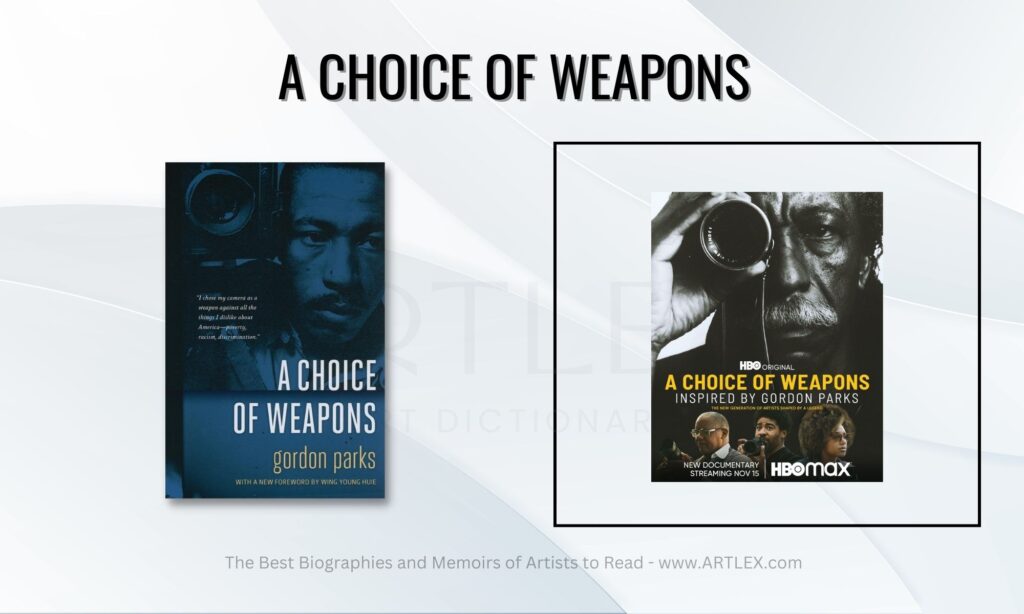 Personal Connection: 9
Artist's History: 8
Writing Quality: 9
Unique Information: 10
You don't always need to move to New York City to make your dreams come true. Gordon Parks moved to Minnesota, where he started his work as a photographer. Dazed Media Sites considers it one of the best artist biographies of all time.
Many readers can relate to his life. Parks battled homelessness, poverty, racism, and familial deaths. He turned to photography to aid in these struggles, which offered him many fortunes. His rags-to-riches story is very inspirational.
This book is easy to read as well. It has a Flesch-Kincaid grade level of 7.2, making it readable. I found it colorfully written and intriguing. Since it is an autobiography, you can get a firsthand account of this artist's life. It is filled with information you won't find elsewhere.
Pros
Relatable and inspirational
A firsthand account of his life
Cons
Does not cover much after he becomes successful
Best Autobiography – Memoirs of a Pet Lamb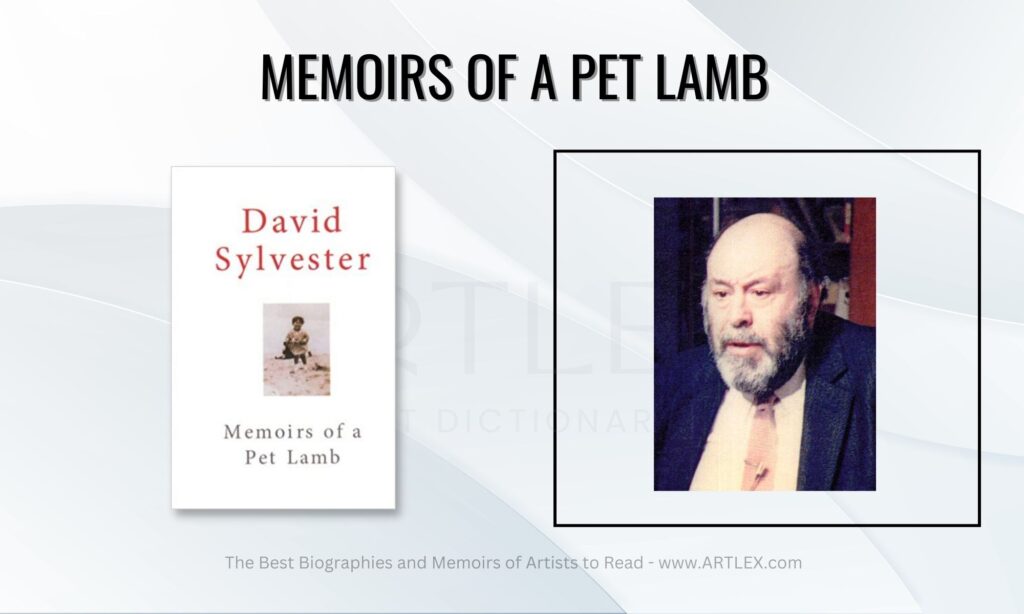 Personal Connection: 8
Artist's History: 10
Writing Quality: 7
Unique Information: 10
Curator David Sylvester was a famous art critic who befriended many artists. He could get them to reveal intimate information, but he did not say much about himself until he released Memoirs of a Pet Lamb.
This book detailed his tumultuous childhood, family, friends, interests, romances, and disasters. He keeps a humorous tone that makes it easier to read, especially in the darker parts. While many of his life's tragedies will seem out of touch for most readers, many will find themselves in his tales of family and friends, growing up, and finding love.
Memoirs of a Lamb gets convoluted in many points. It has a Flesch-Kincaid grade level of 10.3, meaning it is challenging to read for most people. I felt like I was back in high school taking a vocabulary test at times.
Pros
Provides information you won't find elsewhere
Shows a side of history many people gloss over
Cons
Best Diary of an Artist – Keith Haring Journals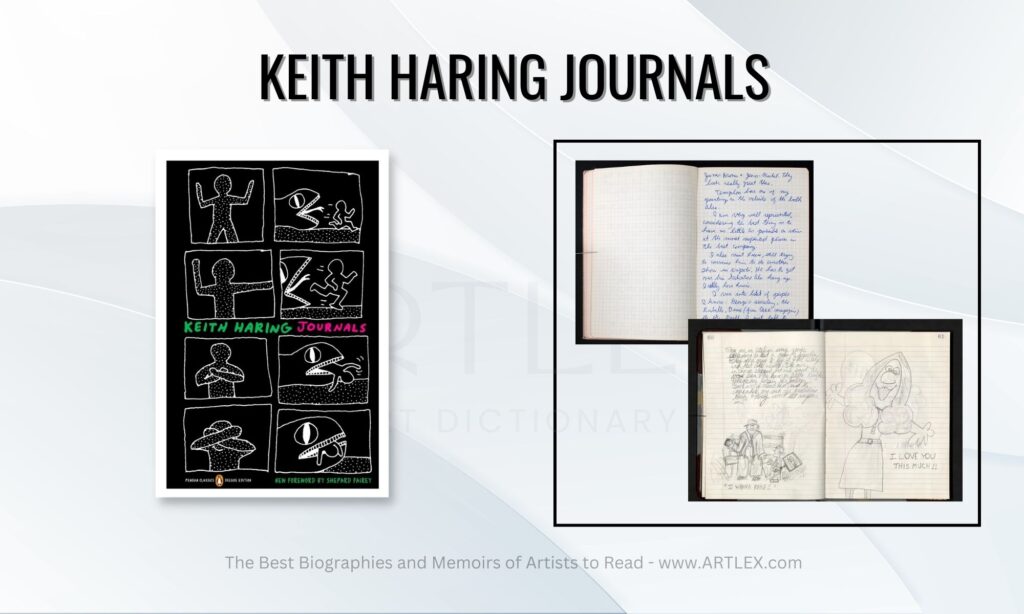 Personal Connection: 7
Artist's History: 7
Writing Quality: 5
Unique Information: 8
Despite this book being a diary, Keith Haring explores his opinions on the modern art world more than his personal life. However, he kept this diary from his early teens until his death. You get to see more sides of him, from what he likes to read to his thoughts. It also has new artwork.
Keith Haring does not have the most interesting history. Nevertheless, fans of his work will enjoy reading his journals. It is not the best introductory book to him, and the writing is imperfect. With a Flesch-Kincaid grade level of 4.4, most can read it easily.
Pros
Provides insight into Haring's interests and mindset
Easy to read
Cons
Only for big Keith Haring fans
Best Biography About a Famous Artist – Interviews with Francis Bacon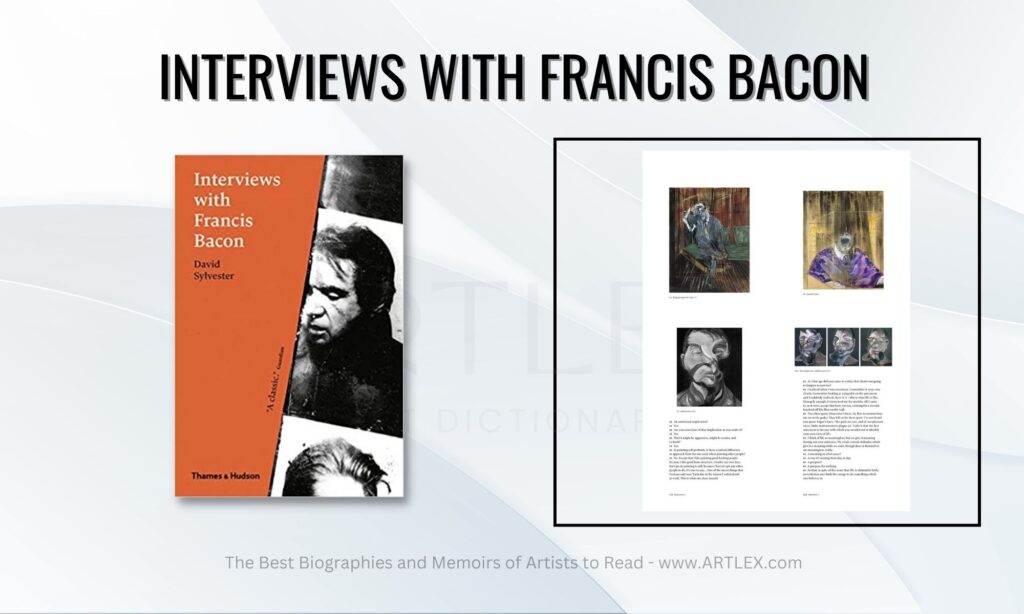 Personal Connection: 8
Artist's History: 8
Writing Quality: 5
Unique Information: 8
David Sylvester had many artist friends, including Francis Bacon. He held several interviews with the artist over 25 years, giving insight into his life at different stages. I learned about Bacon's vision, personal life, education, and shortcomings.
Many can relate to Bacon's troublesome youth. He entertained grotesque images of the human form to create his art, and he had some mental health troubles.
Since it is a conversation between two people, the Flesch-Kincaid grade level varies drastically. I got an average score of 11, and I found the book challenging to read. It has many run-on sentences that would need revision to be more readable. However, it depicts Bacon's personality better in its original form.
Pros
Considered a modern art world classic
Unedited insight into Francis Bacon's mind
Cons
Best Biography About a Lesser-Known Artist – Amazing Grace: A Life of Beauford Delaney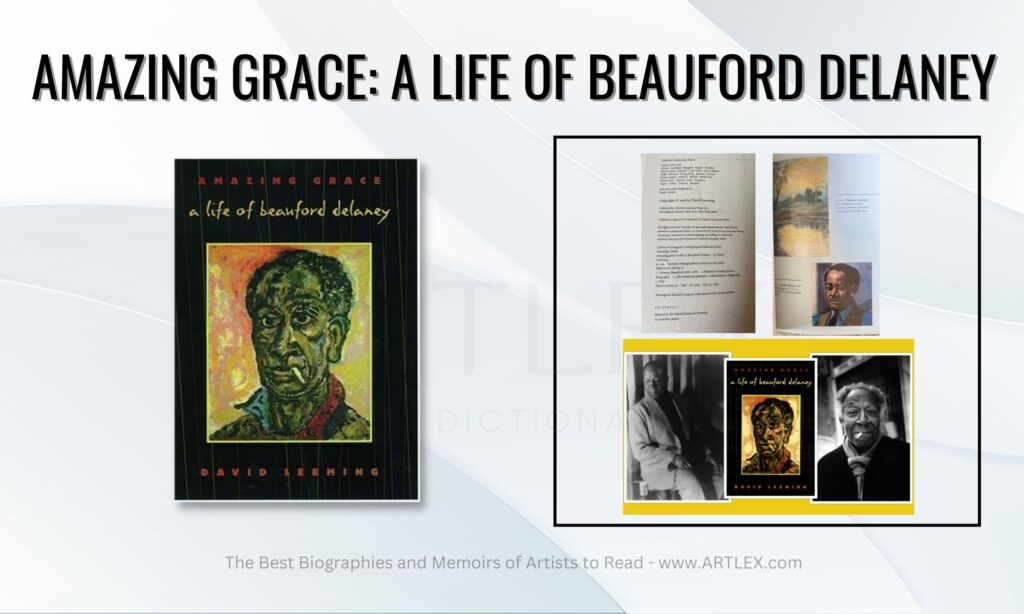 Personal Connection: 7
Artist's History: 9
Writing Quality: 7
Unique Information: 10
As one of the only biographies about Beauford Delaney, Amazing Grace possesses a swarm of unique information about this artist. People can connect to his hardworking nature, ability to rise above his social circumstances, deep spirituality, battles with sexuality, and struggles with mental illness.
Despite his influence and reach during his life, Delaney did not have lasting fame. Regardless, I found his intense backstory to be addictive to read above. However, this book uses some difficult language. The Flesch-Kincaid score is 12.1, making it inaccessible to many readers.
Pros
Delicately depicts the highs and lows of Delaney's life
Immortalizes the artist when few others will
Cons
Discusses James Baldwin too much
Conclusion
There are many riveting biographies about artists, and these are only a few of the best ones. If you have never read an artist biography before, I suggest reading Frida. Then, go for ones about artists you are interested in.