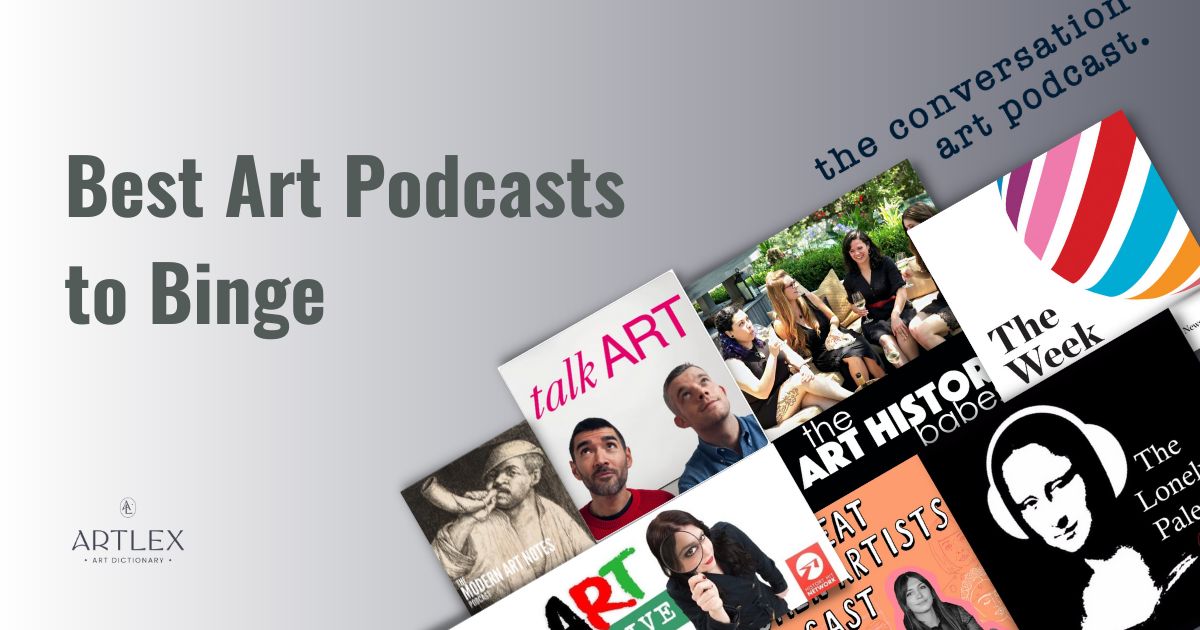 We know that finding a truly binge-able, lovable podcast can be challenging, so we've compiled this list of the ten best art podcasts. We came to our decision based on subject diversity, expertise, episode length, and information quality. Also, we will discuss the best choices for different scenarios, such as modern and contemporary art, art history, or women artists.
How We Chose These Art Podcasts
When finding the best art podcasts to listen to, you will want to keep these selection criteria in mind.
Subject Diversity
Subject diversity describes the variety in topics covered on the podcast. For instance, a podcast that revolves around the work of Picasso will be far less diverse than one that covers contemporary art in general.
You can measure subject diversity in terms of how many different subjects a podcast explores. In the case of conversation-based art podcasts, we considered each new person interviewed to be a separate subject.
Ideally, you want a podcast to cover a new subject with each episode. If they frequently revisit the same topics, it will grow stale in no time.
However, if an interesting guest has more to say or the artist being discussed has a new project, it can be worthwhile to revisit subjects. As a result, we have reviewed podcasts that have a 1:1 – 1:3 subject-to-episode ratio.
Expertise
Expertise considers the education and experience of the host and guests in the art world. As a listener, we feel you would benefit more from a show that has people who know what they're talking about.
You can measure education in terms of the degree possessed and experience in years. If the host does not have much expertise themselves, they should invite guests who do to give their perspective.
When it comes to discussing the creative process, experience outweighs education. However, someone with a degree would likely have more expertise than someone who has read art history books on an art historians podcast.
We have included podcasts that feature people who either have documented experience in the art world or a bachelor's degree in a related field.
Episode Length
Episode length refers to the amount of time a podcast episode lasts, usually in minutes. It should be optimized for listener retention. However, the ideal length depends on the precise subject and the material covered.
The podcast should be as long as you have new, interesting information to say. For the most part, this lasts between 30 minutes and two hours. Ideally, the podcast should last for around 45-60 minutes for most art-related subjects.
We have recommended podcasts with episode lengths in the 30-120 minute range.
Information Quality
Information quality concerns the accuracy and comprehensiveness of the information provided by the podcast. A high-quality art podcast should be entertaining yet educational. You want to gain valuable insight from it.
You can measure information quality by the average amount of inaccurate information and the general thoroughness of what's said.
Many art podcasts discuss an artist's personal experiences. They are most likely stating the truth about themselves, but the comprehensiveness of the information they provide will make it more interesting than another podcast.
Ideally, you do not want any inaccuracies. However, nobody is perfect, and we cannot reasonably quantify the number of times someone has made a mistake in a podcast with hundreds of episodes. Nevertheless, we have excluded podcasts where misinformation is a common complaint.
1. Best Overall – The Lonely Palette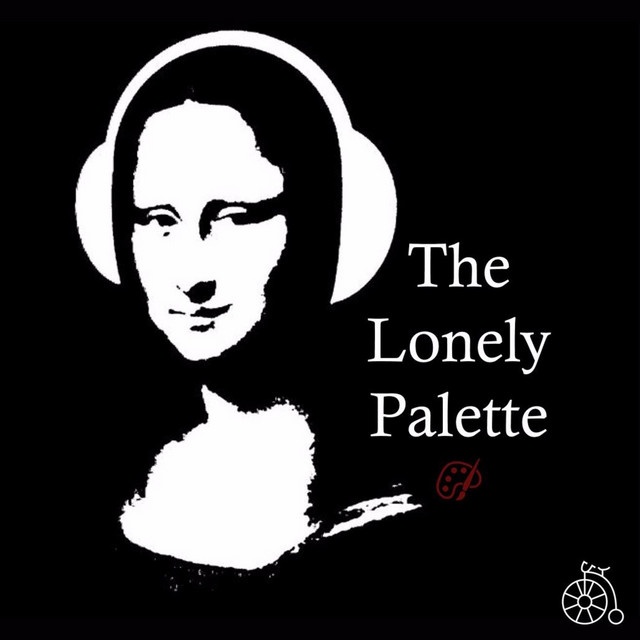 Tamar Avishai holds a Master of Arts in Art History from Tufts University, and she applies this knowledge to her informative art history podcast. She picks a new painting for each episode and interviews museum visitors about their opinions on it. Then, she'll provide thorough information about the subject, artist, and context surrounding the piece to make art history fun.
The episodes are a reasonable 30-60 minutes long. Avishai also hosts the LookWithYourEars podcast that lasts around 20-25 minutes. Each episode gets a new subject, and you learn about it in an accessible yet informative way.
Pros
You can hear the opinions of everyday people
Anyone can understand the information provided
The episodes are binge-able because of their length
Cons
Episodes are released infrequently
2. Best to Learn About the Creative Process – Art for Your Ear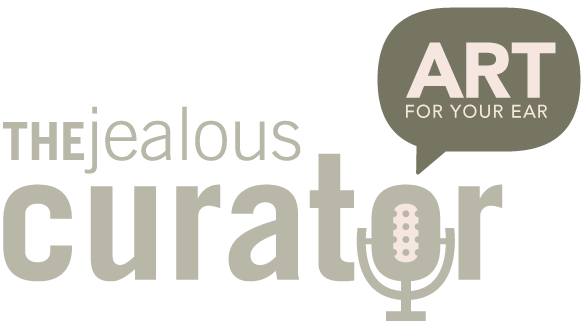 Danielle Krysa (The Jealous Curator) is the host of the Art for Your Ear podcast. She is a curator, writer, and artist with degrees in Visual Arts and Graphic Design. She interviews amazingly talented contemporary artists to give us the inside scoop of their creative processes. They have extensive experience to provide valuable information about their work.
Krysa makes the artists more relatable and accessible through her love of art and expertise. She often gushes and raves just as we would want to if we were in her shoes. The episodes are longer (1-2 hours), but they are filled with interesting conversations.
Pros
They are great to put on in the background because of their length
You can learn about modern art featuring exclusive interviews
Cons
Krysa sometimes spends too much time fangirling
3. Best for Girl Talk – Art History Babes Podcast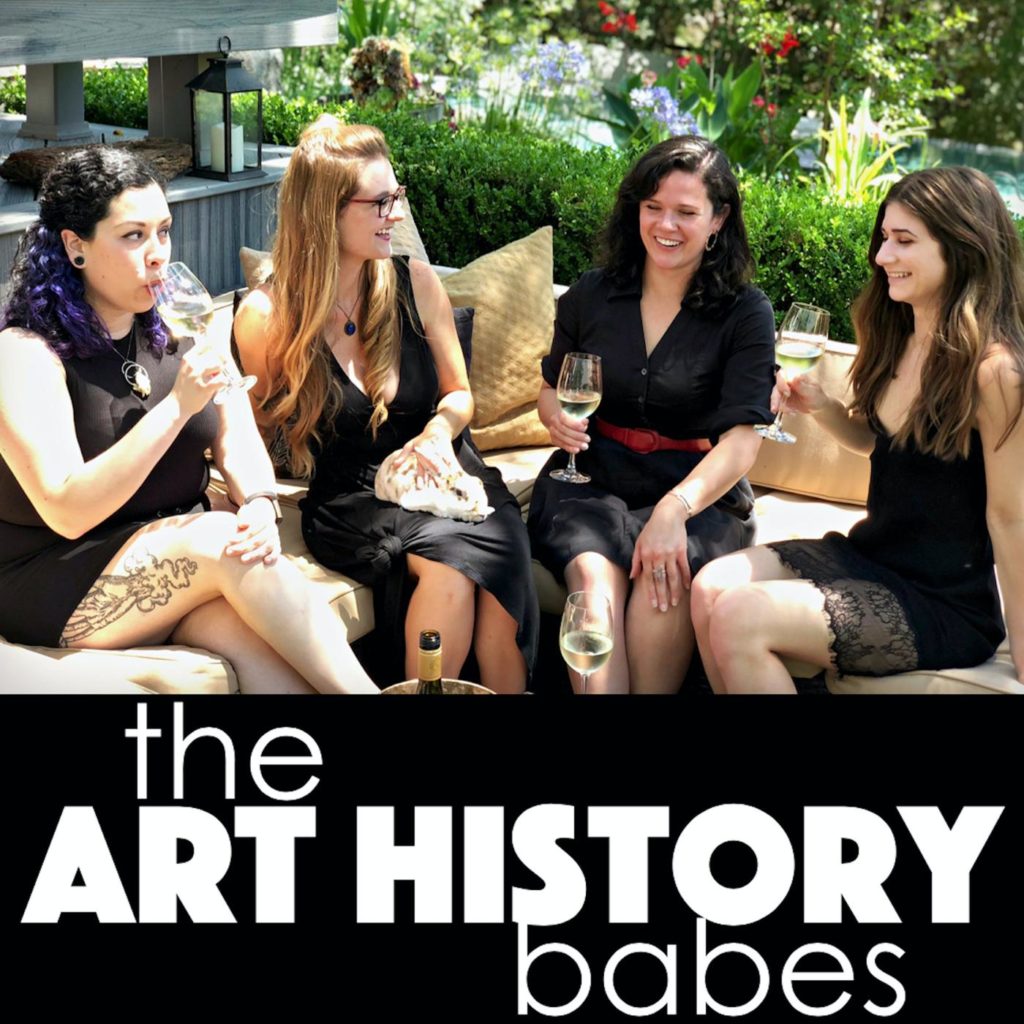 Hosted by four incredible friends (Corrie, Ginny, Natalie, and Jennifer), Art History Babes is an easy-to-listen-to, almost fly-on-the-wall experience where we art lovers feel like the Babes' fifth friend. These lovely ladies all have an MA in Art History, and they spend their time drinking wine and discussing the art of the past and present. They even offer study guides for AP Art History!
The Babes love sharing their thoughts and experiences with the listeners, and their bios on the website include tidbits such as their hobbies and astrological signs. Moreover, their friendly banter makes the art more accessible. The episodes are around 2 hours long, but they are chock-full of entertainment and education.
Pros
They make art history entertaining
You can tell they are friends, and you feel like part of the fun
This podcast is great for winding down with a glass of wine
Cons
Sometimes the buzzed banter detracts from the information
Some episodes have repeated subjects
4. Best to Learn About Modern Artists – Modern Art Notes Podcast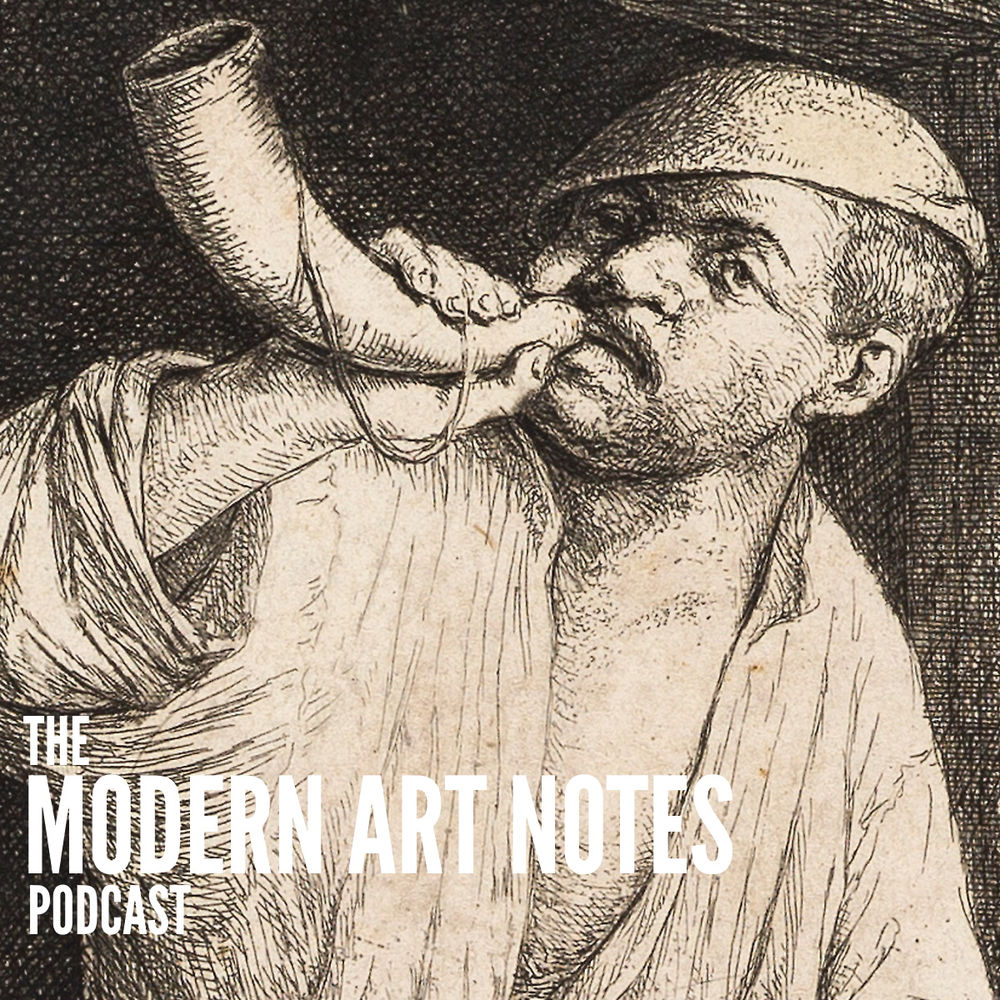 Tyler Green is an art historian, writer, and critic who invites a wide array of people in the art world to his podcast for riveting interviews and discussions. He has written award-winning books about art history, and he developed the pioneering visual art blog Modern Art Notes.
Green applies his expertise to analyzing contemporary art through his podcast. It's always interesting when Tyler asks his guest how they got started in their respective fields during the 60-80 minute long episodes.
Pros
You can expose yourself to 500+ new artists
It teaches you about the creative process
Green criticizes the work using his trained eye
Cons
The lack of humor can make it tedious to get through episodes
5. Best for Women's History – Great Women Artists Podcast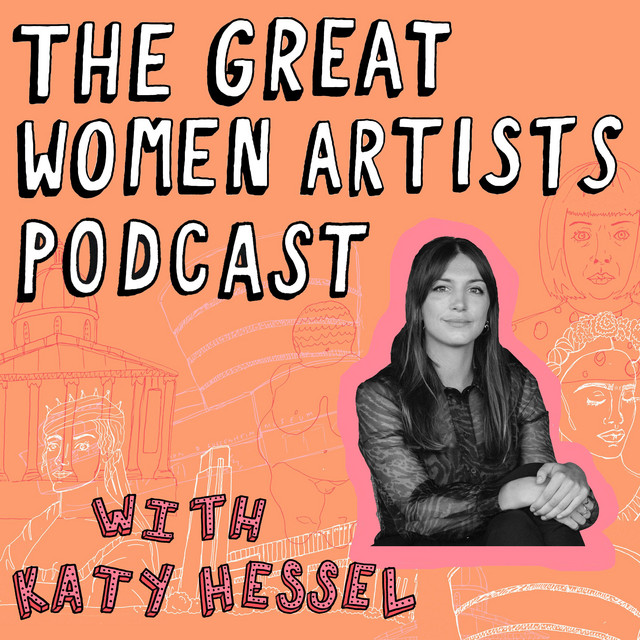 Katy Hessel has a degree in History of Art from University College London. She works as an art curator, historian, and broadcaster, and she showcases often-overlooked female artists, both in classical and contemporary art.
Addressing the gender imbalance, this fun and lively podcast is perfect for everyone of all genders interested in hearing the truth about women artists. Episodes last about 30-50 minutes where she interviews artists or experts on artists about their work. Each show covers a new artist.
Pros
The short episodes are easy to listen to
You can get a woman's perspective about women's history
Cons
The brief interviews limit the extent that the artist can discuss their work
6. Best for Art News – The Week In Art Podcast by The Art Newspaper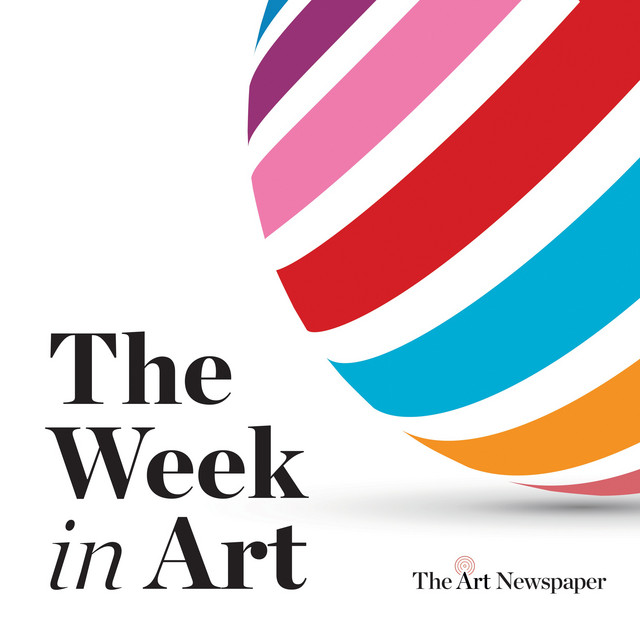 Ben Luke has over 20 years of experience in the art industry. He has served as a press officer, magazine editor, art critic, and podcaster. For the Art Newspaper, Luke works as a features editor and hosts the Week in Art podcast.
Each episode lasts around an hour. It features people observing exhibits, artists discussing their work, and experts chatting about the art world's big stories.
Pros
Most art podcasts revolve around interviewing artists while this one also adds news
You hear a variety of information in each episode
Cons
Lots of people have segments on the show, and their expertise isn't always vetted
Some of the stories may seem repetitive or useless, but you can skip that segment
7. Best for a Quick Listen – Art Detective

Dr. Janina Ramirez has degrees in English literature and Anglo-Saxon England culture. These days, she works at the University of Oxford as an art historian and writer. She hosts quick, history-driven podcast episodes. Most episodes are 20-30 minutes, but some are over an hour long. She brings special experts as guests to the show to discuss one topic per episode.
Dr. Ramirez believes that art helps us understand history, and we agree. This series is easily one of the most binge-able on this list, thanks in part to its short form and also to Dr. Ramirez's friendly, enthusiastic disposition.
Pros
Accessible to those new to art history
You can easily binge the show
It studies art and history, not just art history
Cons
You are limited to only snippets of information due to the short length
8. Best for Newbies – Talk Art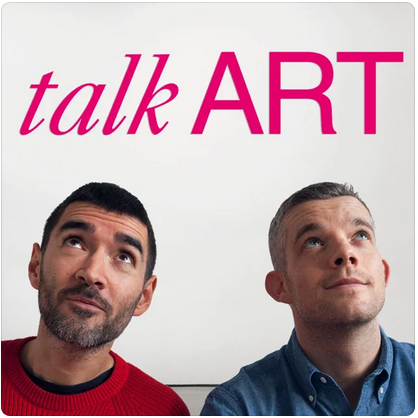 One of the fastest-growing art podcasts is Talk Art. This show is hosted by actor Russell Tovey and Robert Diament, a former singer and art enthusiast and gallerist. The guests range from art collectors to artists, so it lacks a lot of the expertise of other podcasts.
Nevertheless, the pair's unconventional background makes the podcast accessible and humorous. Self-proclaimed art geeks, their love of art is palpable and sucks us into even the most obscure works of art discussed on the podcast. The episodes last 1-2 hours, and you can learn about a wide variety of subjects from all sorts of people.
Pros
It is one of the most accessible podcasts
They sometimes interview contemporary musical artists like Ellie Goulding and Thom Yorke
You can introduce yourself to the art world with this show
Cons
This show is not for someone serious about the art world
9. Best for Casual Listening – The Conversation Art Podcast

The Conversation Art podcast is hosted by Michael Shaw, an artist with an MFA from Hunter College in New York City. It feels like listening to a relaxed conversation between friends each week. The podcast boasts 300+ episodes that feature interviews, discussions, and news stories.
Episodes generally last a little over an hour, and you can learn about tons of new subjects in a casual environment.
Pros
The show is easy to listen to, no matter your experience with the subject matter
Topics range from memes to fine art, so there's something for everyone
Cons
The performance-like conversations can detract from the information provided
10. Best for Variety – Raw Material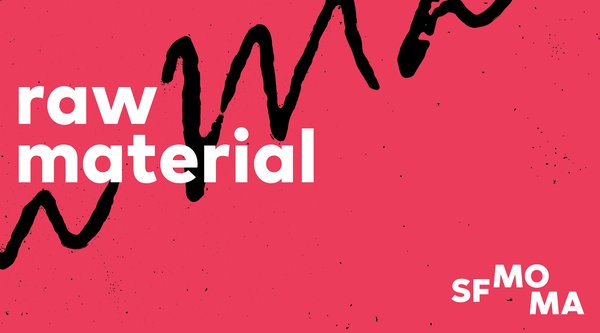 An exciting, personal experience is in store for listeners with this one, all categorized by season. This podcast from the San Francisco Museum of Modern Art (SFMOMA) has a new host each season who provides a new perspective and new subjects to share.
With seasons like Meeting in the Ladies Room, Luvvers, and, most recently, Visions of Black Futurity, Raw Material covers a broad spectrum of art topics. Also, the episodes are only 15-40 minutes long, so you can binge it easily.
Pros
If you don't like the current podcaster, you can always listen to a different season
It is one of the most diverse options because of its unique format
Cons
The sometimes excessively short episodes do not cover much ground
Final Thoughts
We know there are plenty of podcasts that we didn't cover here, but these are ten of the best art podcasts that we found. Feel free to turn one on when you're commuting to work or winding down after a long day. You're sure to find one that you enjoy.