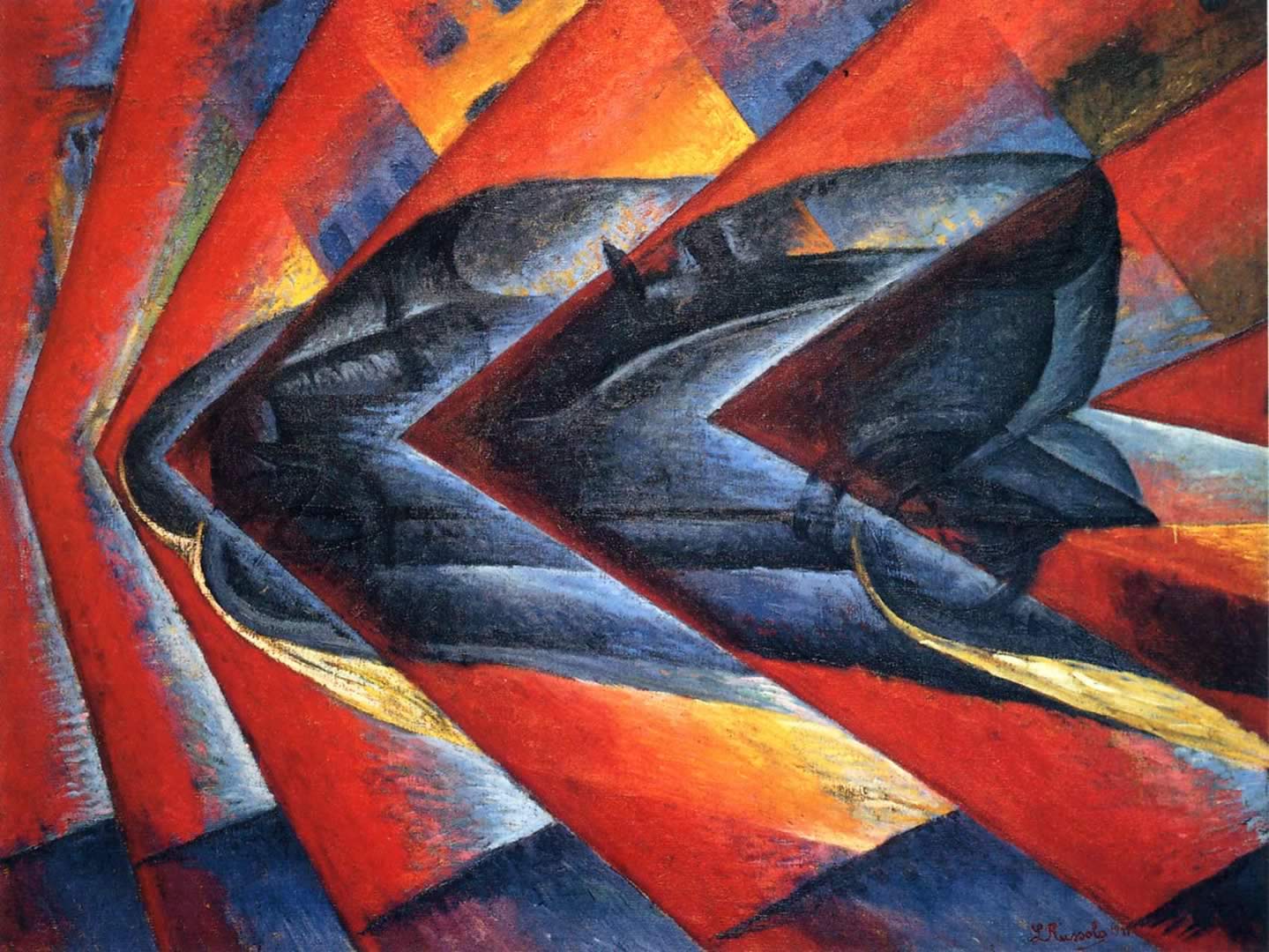 Luigi Russolo painted Dynamism of a Car in oil on canvas in 1913. The Dynamism of a Car is part of the collection of the National Museum of Modern Art in Paris.
What is Depicted in the Dynamism of a Car?
The painting Dynamism of a Car represents a fragmented automobile in motion.
Dynamism of a Car – Analysis
The car motif was very common in futurist painting. Futurists glorified technology and its role in social transformation. It was the car that stood out as a symbol of speed and progress that the modernization process opens up. Luigi Russolo used cubist methods in presenting an aerodynamic car. Russolo divided the image into six unequal fields in the shape of an arrow. These horizontal fields were intended to achieve the illusion of the high speed at which the depicted car is moving. Fragmentation conceived in this way was also intended to indicate the direction in which the car is moving. In order to achieve the effect of pulsating speed, Luigi Russolo used a divisionist approach to color. By clearly separating the fields of different shades of blue from the ones of red Russolo composed the authentic vibrancy of the machine at high speed.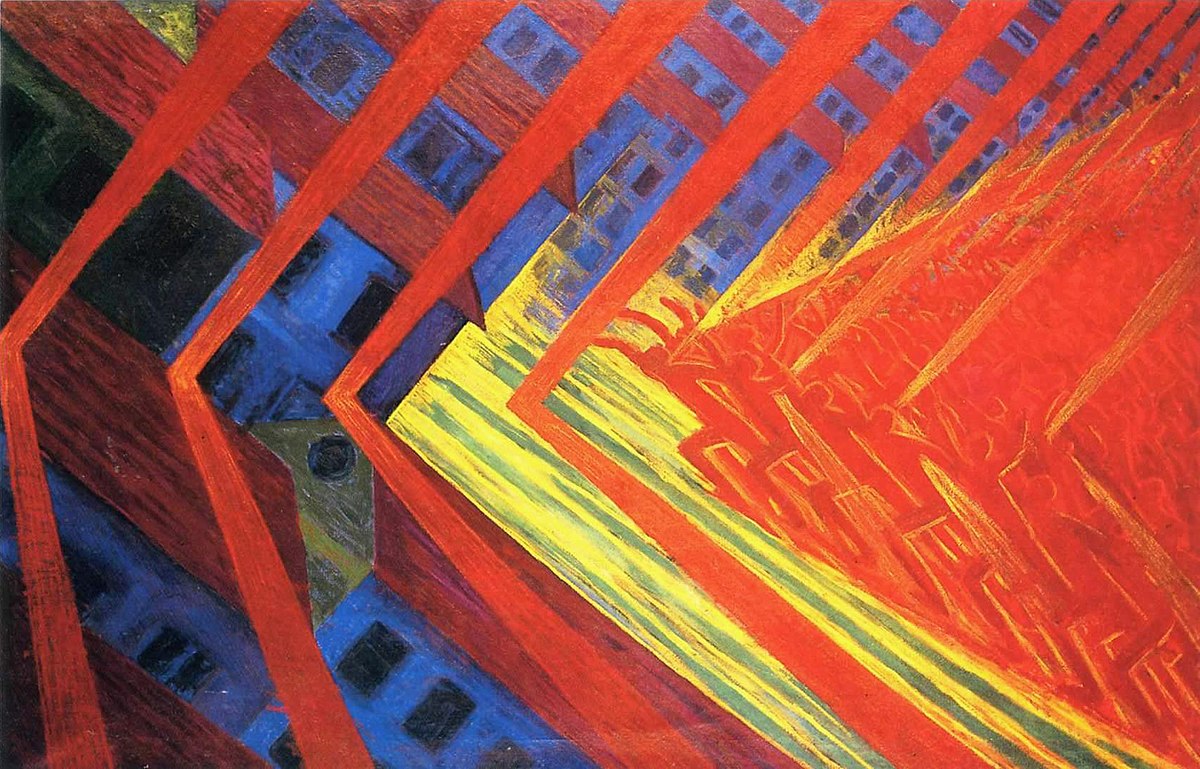 Related Artworks
Luigi Russolo used a similar organization of the composition in the painting The Revolt created in 1911. Cubist fragmentation in the painting The Revolt is significantly reduced. On the other hand, the structure of the scene marked by pointed arrows as well as the divisionist approach to contrasting colors makes these two compositions very close.