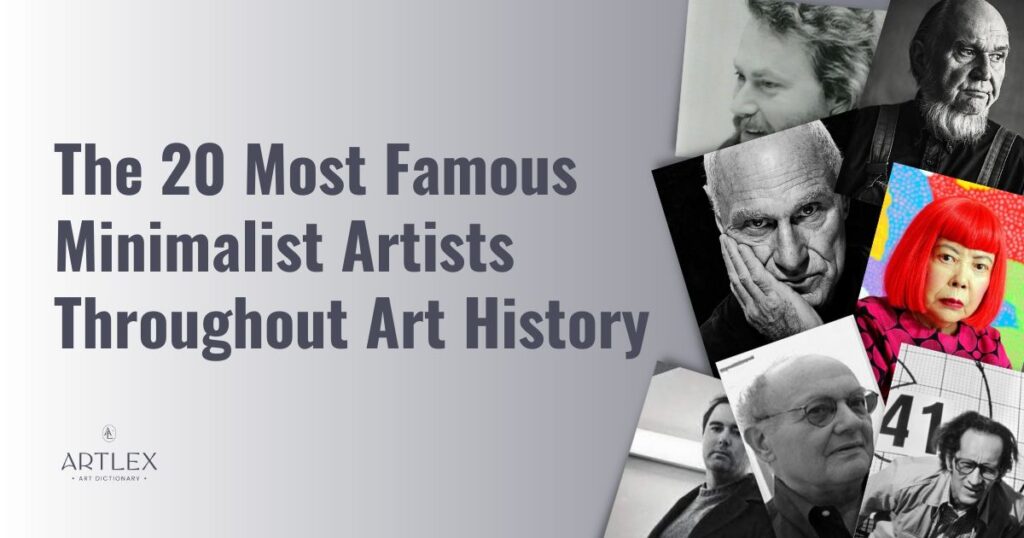 Are you seeking to broaden your understanding of minimalist art and the masters behind its canvases? Minimalism, a significant movement in the art world that emerged in the late 1950s, is renowned for its simplicity and focus on essential elements.
This article provides a comprehensive guide to the greatest minimalist artists, illuminating their unique styles and most legendary paintings. Ready to embark on a visual journey with twenty of history's most famous minimalist painters? Let's dive right into it!
1. Yayoi Kusama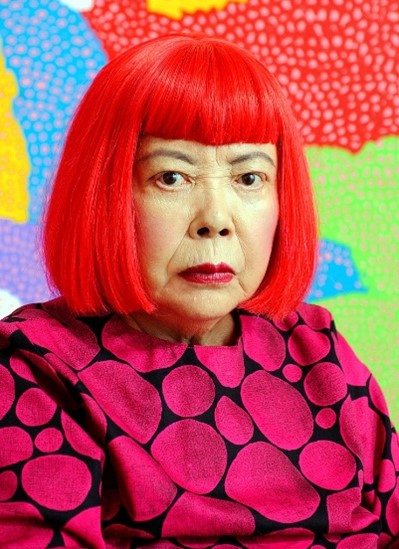 Birth Year: 1929
Nationality: Japanese
Subject Matter: Sculpture, installations, paintings, performance, encompassing themes of infinity, obsession, and accumulation.
Notable artwork: Infinity Mirror Rooms
Born in Matsumoto, Japan, Yayoi Kusama has been a powerhouse in the global art market. She is considered the most successful female artist, renowned for her versatile artistic mediums and innovative installations.
Her contributions to Pop Art and Minimalism are profound. Kusama's work doesn't shy away from diversity – one can find traces of pop art, minimalism, and psychedelia.
Known as the "princess of polka dots," Kusama's signature infinity mirrored room installations have indelibly impacted art exhibitions worldwide. At 90 years old, she remains a compelling figure in contemporary art history.
2. Donald Judd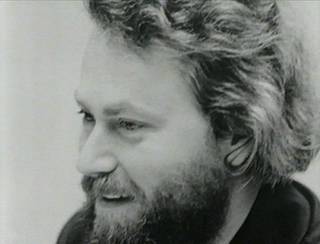 Birth Year: 1928
Death year: 1994
Nationality: American
Subject Matter: Minimalist sculptures using industrial materials
Notable artwork: Untitled (Stack)
Donald Judd, one of the primary figures in minimalist art, established his unique style by rejecting traditional painting and sculpture. Born in America, he immersed himself in philosophy and art history studies during the 1950s before creating abstract sculptures that epitomized modern art.
Judd aimed for absolute clarity and autonomy in his works, channeling nonrepresentational forms often aligned with avant-garde concepts.
He gained recognition through his artwork and his profound influence on minimalism theory. He authored a pivotal text titled "Specific Objects," enlightening readers about this innovative category of aesthetic phenomena.
Nonetheless, he disowned the label 'minimalist' for his creations, illustrating his deep commitment to surpassing any conventional categorization or confinement within pre-existing boundaries of any existing art movement.
3. Frank Stella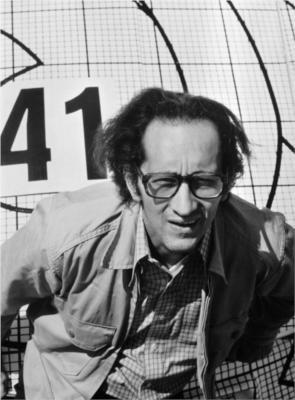 Birth Year: 1936
Nationality: American
Subject Matter: Abstract, geometric works, often large-scale and in various mediums
Notable artwork: Black Series I
American artist Frank Stella is prominent in art history. Known for his colorful minimalism, Stella's creations range from painting houses and boats to eloquent abstract art, demonstrating his versatility.
He's particularly celebrated for his Black Paintings – although he never saw himself as a Minimalist, this body of work set the stage for the movement. Born in Malden, Massachusetts, and groomed at Phillips Academy, Stella's craft was heavily inspired by geometric patterns and shapes—an iconic element that still defines his work.
It's impossible to overlook his influence on Post-Painterly Abstraction, Pop Art, Minimalism, and Op-Art movements.
4. Sol LeWitt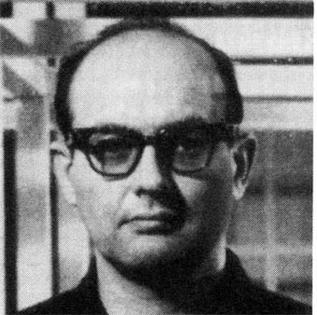 Birth Year: 1928
Death year: 2007
Nationality: American
Subject Matter: Conceptual Art and Minimalism, known for his Wall Drawings and Structures
Notable artwork: Wall Drawing #1136
Sol LeWitt was an American artist who significantly developed postmodernism and conceptual art. Born on September 9, 1928, he passed away on April 8, 2007. LeWitt's artistic practice encompassed minimalist and conceptual approaches, focusing on exploring ideas rather than traditional aesthetic values.
He gained recognition for his extensive collection of art pieces, known for their unique wall drawings that have become a prominent feature of his artistic style.
LeWitt's instructions and guidelines for creating his artwork are well-documented and followed by other artists. His belief in the artist as a generator of ideas has influenced numerous creators in the art world.
LeWitt's impact extended beyond his art as he inspired and influenced many others throughout his career. His contributions to the field continue to be felt today, solidifying him as one of the best-known minimalist artists in history.
5. Carl Andre
Birth Year: 1935
Nationality: American
Subject Matter: Minimalist sculptures using raw materials
Notable artwork: Equivalent VIII
Carl Andre, an American sculptor associated with the minimalist art movement, is widely recognized for his ordered linear and grid-format sculptures. Born on September 16, 1935, in Quincy, Massachusetts, Andre's work involves precisely positioning raw materials such as bricks.
He is considered a pioneer of minimalism in art and has significantly impacted the movement since the late 1960s. Known for his coolly intellectual and austere art style, Carl Andre is an influential figure and a critic, poet, photographer, and writer.
His sculptures are characterized by their simplicity and precision, presenting deceptively simple yet captivating artwork that continues to be highly regarded in the art community.
6. Dan Flavin
Birth Year: 1933
Death year: 1996
Nationality: American
Subject Matter: Installation work using fluorescent light fixtures
Notable artwork: The Nominal Three (to William of Ockham)
Dan Flavin, an influential American artist, was a crucial figure in the Minimalist art movement. His groundbreaking work revolutionized contemporary art by reimagining light as a medium. Unlike traditional artists who focused on painting or sculpting, Flavin embraced the use of fluorescent tubes to create striking installations that played with space and perception.
Inspired by Marcel Duchamp's readymade, Flavin sought simplicity in his art, using everyday objects like light fixtures to make bold statements. His innovative approach extended beyond traditional mediums and redefined what it meant to be an artist during his time.
With his unique use of light and unconventional materials, Dan Flavin solidified himself as one of the most important figures in contemporary art history.
7. Robert Morris
Birth Year: 1931
Death year: 2018
Nationality: American
Subject Matter: Minimalist and Land Art, known for his large-scale sculptures and installations
Notable artwork: L-Beams
Robert Morris was a renowned American artist who was pivotal in developing Minimalism, Process Art, and Conceptual Art. Considered one of the most significant artists of his generation, Morris's sculptures from the 1960s and his theoretical writings have greatly influenced the vision of Minimalism.
His exploration of various art forms, such as assemblage art and land art, reflects his remarkable versatility as an artist. One standout element in Morris's work is his use of L-beams, which adds structural complexity to his creations.
His influential writings on art and sculpture continue to be highly regarded in the artistic community. Unfortunately, Robert Morris passed away on November 28, 2018, but left behind a lasting impact on art history with his innovative approach to time and space.
8. Richard Serra
Birth Year: 1939
Nationality: American
Subject Matter: Minimalist sculptures using steel
Notable artwork: Tilted Arc
Richard Serra is an acclaimed American sculptor known for his monumental and abstract sculptures. Born on November 2, 1939, in San Francisco, California, Serra is considered one of the greatest sculptors of the postmodernist era.
His work falls under Minimalism and is associated with the American Minimalist movement. Serra's sculptures captivate visually and engage viewers physically, creating a unique and immersive experience.
He is deeply involved in the Process Art Movement, exploring abstract and process-based artwork. Many of Serra's sculptures are site-specific, specially designed for landscapes, urban areas, and architectural spaces.
One notable example is "Tilted Arc," a controversial sculpture created specifically for its location. With his innovative approach to sculpture and continuous experimentation with process art, Richard Serra has significantly influenced other artists while challenging conventional notions of what constitutes art.
9. Félix González-Torres
Birth Year: 1957
Death year: 1996
Nationality: American-Cuban
Subject Matter: Installation and Conceptual Art, addressing themes such as love, death, and identity
Notable artwork: "Untitled" (Perfect Lovers)
Félix González-Torres was a remarkable Cuban-born American artist known for his minimalist and conceptual artwork. He brought a unique perspective to the familiar forms of Minimalism by incorporating personal history and politics into his creations.
Working primarily in sculpture, photography, and conceptual art, González-Torres utilized a minimalist visual vocabulary to convey powerful messages about social and political issues. His work often included textual elements like parenthetical titles, aphorisms, or paratactic writing.
Living and working in New York City from 1979 to 1995, González-Torres made a significant impact on the contemporary art scene with his thought-provoking pieces. Tragically, he passed away in 1996 from AIDS-related causes at the young age of 38.
One of his most famous artworks is titled "Untitled" (Portrait of Ross in LA), which is a poignant tribute to his partner who died from AIDS.
10. Ellsworth Kelly
Birth Year: 1923
Death year: 2015
Nationality: American
Subject Matter: Hard-edge painting, Color Field painting, and Minimalism
Notable artwork: Colors for a Large Wall
Ellsworth Kelly was an American painter, sculptor, and printmaker who significantly developed minimalist painting and sculpture in the United States. Known for his mastery of colorful abstraction, Kelly challenged his artwork's dynamic relationships between shape, form, and color.
His bold and spare paintings, drawings, and sculptures have been showcased in major museums worldwide.
Considered one of the most influential painters of Minimalism, Ellsworth Kelly's artistic style had a profound impact on both the minimalist and pop art movements. With his visionary approach to hard-edge painting and Color Field painting, he created works that continue to captivate audiences today.
Even after his passing on December 27th, 2015 at age 92, Kelly's legacy lives on through his artworks that still inspire artists across the globe.
11. Eva Hesse
Birth Year: 1936
Death year: 1970
Nationality: American-German
Subject Matter: Sculpture, often incorporating industrial materials and embracing the aesthetic of imperfection
Notable artwork: Hang Up
Eva Hesse, a German-born American sculptor, significantly impacted the art world in the 1960s. Her work is closely related to minimal art and she was known for pushing artistic boundaries with unconventional materials and disorderly spatial arrangements.
Hesse's sculptures challenged traditional notions of art by adopting forms from minimalism while adding her unique touch. She played a pioneering role in developing post-minimal art through her use of unorthodox materials and abstract expressionist influences.
Despite her short life, Eva Hesse's lasting legacy as a pioneer minimalist artist continues to inspire artists worldwide.
12. Jean-Pierre Rives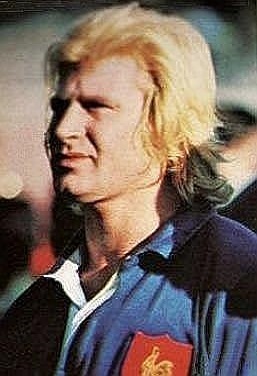 Birth Year: 1952
Nationality: French
Subject Matter: Sculptures often made from materials like salvaged iron and stone
Notable artwork: Gaia
Jean-Pierre Rives is not your typical artist. Before he pursued a career in the art world, he was a legendary French rugby player. Born in 1952 in Toulouse, France, Rives has made quite an impact on the field and canvases worldwide.
His artworks can be found and purchased online, showcasing his unique blend of minimalist techniques.
Rives' paintings and sculptures often explore the bond between art and sport, drawing inspiration from his own experiences as a rugby player. His works have been exhibited in prestigious galleries and museums like Sculpturesite Gallery and are even part of collections at institutions such as the Rollins Museum of Art.
Known for his use of hard edges and minimal forms, Rives' pieces reflect the influence of minimalist art movements.
13. Vija Celmins
Birth Year: 1938
Nationality: Latvian-American
Subject Matter: Photorealistic paintings and drawings of natural environments and phenomena, such as the ocean, spider webs, star-filled skies
Notable artwork: Night Sky #2
Vija Celmins, a Latvian American visual artist, has earned acclaim for her stunning photo-realistic paintings and drawings of natural environments. Her work showcases iincredible attention to detail and meticulous technique that brings these landscapes to life.
Having immigrated to the United States at a young age, Celmins exudes a unique perspective in her artwork. She skillfully employs various mediums such as oil painting, charcoal, and printmaking to create her masterpieces.
One notable aspect of Celmins' art is it's capturing a sense of space and inviting viewers into a tactile experience. Utilizing charcoal, graphite, and erasers, she creates delicate monochromatic images that are truly captivating.
Given her mastery across multiple mediums and extensive formal analysis of her work, it's no wonder why Vija Celmins stands out as an exceptional artist in narratives of postwar American art.
14. Walter De Maria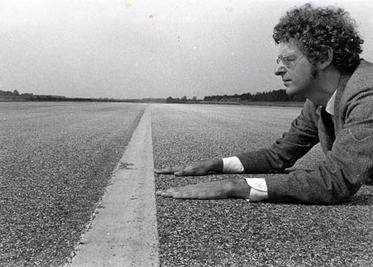 Birth Year: 1935
Death year: 2013
Nationality: American
Subject Matter: Minimalist, Conceptual, and Land Art
Notable artwork: The Lightning Field
Walter De Maria, a versatile artist who lived and worked in New York City, pioneered contemporary art. Known for his conceptual underpinnings and larger-scale sculptural work, he influenced minimalism, conceptual art, and earthworks.
De Maria's artistic practice revolved around creating large-scale outdoor installations that gave rise to groundbreaking artistic movements. He was not only an American artist but also a sculptor, illustrator, and composer.
De Maria's artworks were celebrated through numerous solo exhibitions throughout his career. Some of his notable works include "The Lightning Field" and "Mile Long Drawing," which showcased his mastery of blending sculpture with the natural environment.
Sadly, Walter De Maria passed away on July 25, 2013, at 77. His contributions to contemporary art inspire artists and enthusiasts worldwide as they explore new realms within minimalism and conceptual expression.
15. Brice Marden
Birth Year: 1938
Nationality: American
Subject Matter: Abstract expressionism, often characterized by fluid lines and color fields
Notable artwork: Cold Mountain
Brice Marden is an influential American artist born on October 15, 1938, in Bronxville, New York. His spare and subtle paintings from the 1960s played a significant role in defining the minimalist art movement.
Marden's work draws inspiration from a wide range of experiences and often distills memories into a single key moment of inspiration. While it's difficult to categorize his art, he is generally described as a minimalist artist.
From 1969 to 1974, Marden was a painting instructor at the School of Visual Arts in New York. He gained recognition when his artwork was showcased at Documenta 5 in Kassel back in 1972.
For over four decades now, Brice Marden has been presenting his work through solo shows worldwide. Apart from paintings, he has also created prints and drawings that showcase his artistic versatility.
16. Roni Horn
Birth Year: 1955
Nationality: American
Subject Matter: Sculpture, drawing, photography, and installation exploring themes of gender, identity, and transformation
Notable artwork: You Are the Weather
Roni Horn is a renowned contemporary artist and writer whose work delves into the realms of art and identity. With her unique perspective, she has gained recognition for her captivating 'Hack Wit' series, where she reconstructs idiomatic phrases and sayings to create nonsensical expressions that challenge traditional meanings.
Working across various mediums such as sculptures, works on paper, photography, and books, Horn's drawings are central to all her creations. In one podcast conversation, she delved into her influences: from the breathtaking Icelandic glaciers to the poetic words of Emily Dickinson.
Born in New York City in 1955, Roni Horn's artistic journey has been shaped by her Eastern European immigrant heritage and an unwavering commitment to exploring the boundaries of contemporary art.
17. Dan Graham
Birth Year: 1942
Nationality: American
Subject Matter: Installation and conceptual art, including walk-in pavilions, architectural models, and video installations
Notable artwork: Two-Way Mirror Cylinder Inside Cube
Dan Graham was a renowned American visual artist, writer, and curator who significantly contributed to contemporary art. Born on March 31, 1942, in Urbana, Illinois, Graham's work focused on the intersection of art and architecture.
He gained recognition for his innovative walk-in pavilions – steel and glass sculptures that allowed viewers to engage with the space around them. These interactive installations showcased Graham's exploration of the relationship between art and its surroundings.
Beyond sculpture, he also ventured into video art and music throughout his career. Sadly, Dan Graham passed away on February 19, 2022, but his artistic legacy continues to inspire audiences worldwide.
18. Larry Bell
Birth Year: 1939
Nationality: American
Subject Matter: Minimalist sculptures and paintings, known for his work with glass and light
Notable artwork: Cube #22 (Amber)
Larry Bell is a highly influential artist from the vibrant art scene of 1960s Los Angeles. He made his mark as one of the first West Coast artists to experiment with shaped canvases, pushing the boundaries of traditional painting.
Bell's early abstract oil paintings showcased bold brushstrokes and an expressive style. However, his later works truly defined him as an artist. Known for his mesmerizing glass boxes and large-scale illusionistic sculptures, he became associated with American Minimalism and Light and Space movements.
Alongside fellow artists like Ed Ruscha, Larry Bell's unique creations continue to captivate audiences in museums and galleries worldwide.
19. Peter Halley
Birth Year: 1953
Nationality: American
Subject Matter: Abstract paintings, often employing 'cells' and 'conduits' as recurring motifs
Notable artwork: Two Cells with Circulating Conduit
Peter Halley is a renowned abstract artist known for his mesmerizing geometric paintings that burst with intense, Day-Glo colors. Hailing from New York, he's often hailed as the "Master of Day-Glo and Big Paintings." Since the 1980s, Halley has captivated audiences with his unique artistic vocabulary, symbolizing prisons, cells, and conduits through intricate geometric compositions.
His work is characterized by brilliantly hued shapes that create an arresting visual experience. Besides being celebrated for his paintings, Halley is revered for his insightful writings on culture and art.
He's closely associated with prominent art movements like Minimalism, Neo-Geo, and Neo-Conceptualism, making him a central figure in shaping contemporary artistic expression. With its dystopian undertones and vibrant Day-Glo aesthetics, Peter Halley's artwork invites viewers into a world filled with both anxiety and fascination.
20. Tony Smith
Birth Year: 1912
Death year: 1980
Nationality: American
Subject Matter: Minimalist Sculpture
Notable artwork: Die
Tony Smith was a highly influential sculptor and painter who contributed significantly to the development of Minimalism during the 1960s. His large-scale, modular structures became iconic symbols of this art movement.
Not only was he recognized with the prestigious Award of Merit for his sculpture work, but Smith also pushed boundaries by embracing new ideas and perspectives rather than negating content in his art.
He stood out among other Minimalist artists with his versatile talent as both a sculptor and an architect. With numerous abstract constructions to his name, Tony Smith's legacy as a pioneer of American Minimalist sculpture continues to inspire future generations.
Conclusion
In conclusion, the world of art has been greatly influenced by the minimalist movement and its famous painters. Each artist has left an indelible mark on art history, from Yayoi Kusama's mesmerizing polka dots to Sol LeWitt's geometric wonders.
Their dedication to simplicity and reductionism continues to inspire contemporary artists today. Explore their works and discover the power of minimalism in transforming how we perceive and appreciate art.