Both Metal Prints and Canvas Prints can be a great addition to your home or office, or a great way to display your family photos or your professional portfolio, but which is the better choice for your prints? In this article we look at the key considerations in choose between canvas prints and metal prints.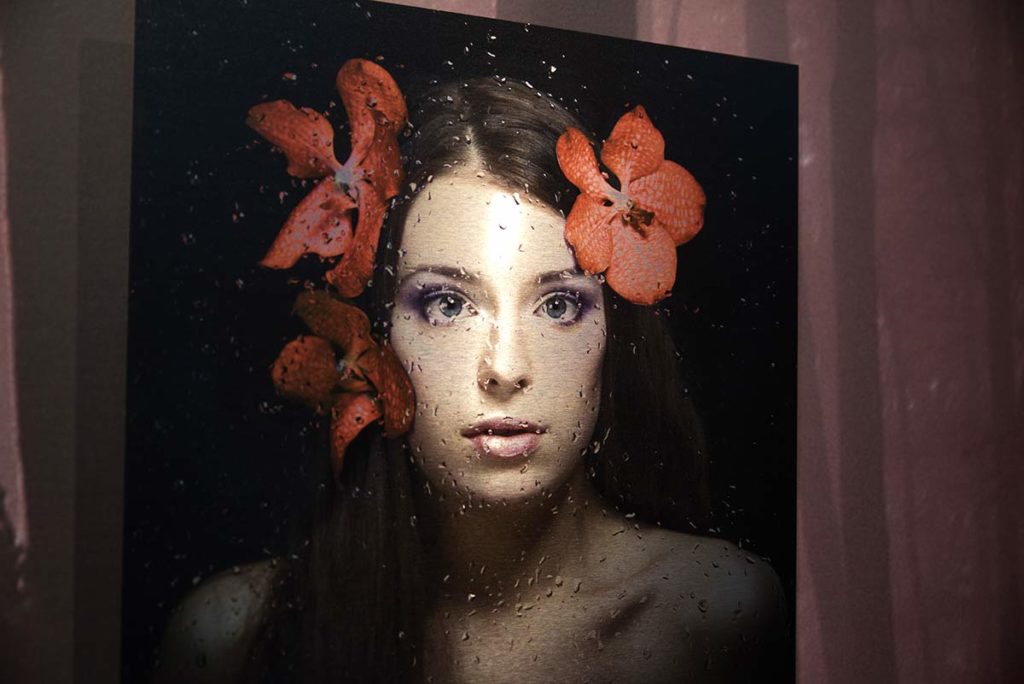 A stunning HD metal print by Pictorem.
Tldr; Version – Canvas Prints or Metal Prints?
A quick and dirty verdict to this debate is as follows:
Canvas prints are great for bright, low contrast photos or artwork that have a "home" or "warm" essence. They should generally be kept indoors and they are also much cheaper than comparably sized metal prints.
Metal prints are great for high contrast photos or artwork with rich deep colors, such as nature or nighttime photography. They are good for outdoor settings or modern, sleek indoor settings. The stunning visuals of HD Metal Prints is a must have for an art museum gallery, commercial art galleries or luxury homes. They are also a bit more pricey than canvas prints.
That's it! But if you want to read below (including links to our recommendations for the top canvas and metal print companies), please do!
What are Metal Prints?
Metal prints are photos or artwork printed on metal (usually aluminum). Metallic prints can either take the form of brushed aluminum prints and white metal prints (i.e. white matte) prints, in which case the paint is printed directly on the aluminum. These prints can be enhanced by the addition of an epoxy coat which can provide a nice sheen (particularly helpful for brushed aluminum).
Additionally some companies offer HD Metal Prints via Chromaluxe, which leverages the dye sublimation printing process instead of simply printing directly on metal. This process generates stunning visuals and is only offered by certain expert print shops.
Best Uses of Metal Prints
Both canvas and metal prints can be used in very similar situations, but there are some differences based on factors such as decor style, price point and choice of artwork. Below are some of the most optimal uses of a metal print:
Deep Contrast Photography (Nature and Wildlife, Astronomy)
Metal prints offer vibrant colors, especially HD prints.
This includes anything with a black background, which is easier to replicate on metal prints vs canvas.
Sleek and Modern Settings (like contemporary interiors of office buildings or art galleries)
Canvas prints are better suited for "warm" home style settings.
Outdoor Settings (Metal prints are waterproof and scratch resistant)
To help illustrate the above points, see this example of a modern design living room: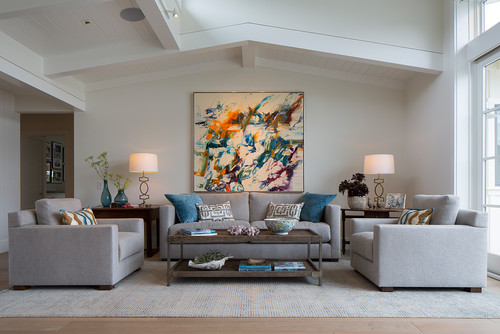 Note the light and cool vibe of the room contrasted with the vibrant colors of the large wall print, a perfect opportunity for an HD metal print.
Where Can I Buy Metal Prints?
Metal prints are a little bit more rare, especially high quality HD metal prints. However, more and more companies are starting to see the demand for high quality canvas alternatives and beginning to offer metal prints as an option.
It's best to beware these "new kids on the block", as they often simply outsource to a company that is more experienced in the metal print game, or offer cheaper and lower quality alternatives.
The help make your decision clearer, we've put together a guide on the Best Metal Print Companies. We update this guide several times a year so check it out to see which company is at the top of the list.
What are Canvas Prints?
Traditional canvas prints are photos or artwork printed on a stretched canvas and usually a wooden frame. They can be of varying sizes (as small as 8 inches all the way up to 72 inches by some companies), and either be a single panel of canvas or multiple panels (such as a triptych style).
Canvas prints can also be enhanced by additional varnishes or glossy top coats, such as matte, semi-gloss, or epoxy.
Best Uses of Canvas Prints
Canvas prints can be very versatile and can be used in a variety of settings, especially when used in conjunction with varnish or epoxy coatings which can enhance the imagery or artwork. Below are some of the better uses for canvas print:
Bright Family Photos (i.e. lower contrast, such as beach days or picnics).
"Warm" artwork and interiors (i.e. landscapes and still-life art).
Indoor settings.
When budget is a concern (i.e. canvas prints are less expensive than metal prints).
To illustrate the above point, see this photo taken from Houzz showing a cozy family room with some canvas portraits: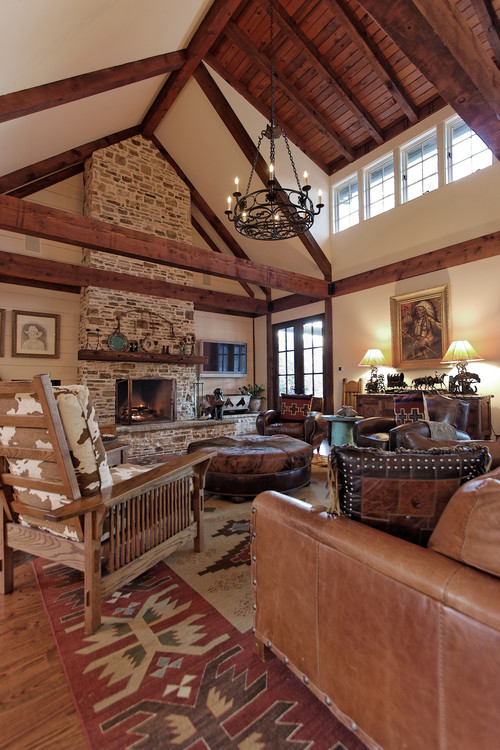 Where Can I Buy Canvas Prints?
There are numerous companies available that will print custom canvas prints for you, and deciding which company to use can be even more difficult than deciding between canvas or metal prints.
To help with this we have put together a comprehensive guide on the Best Canvas Print Companies. We update this guide several times a year so check in and see which company made it to the top of the list.
What Other Print Options are There?
Good question! There are actually a few different types of prints aside from metal and canvas. Let's take a look at a few:
Acrylic Prints – Acrylic is a type of plastic and can be used to much the same effect as metal prints, i.e. sleek, glossy and durable prints.

While some companies only print on small post-card sized acrylic blocks, the best companies can print up to 96-inch wide gallery quality masterpieces. Want to find out which is which? Check out our guide on the Best Acrylic Print Companies, updated several times a year.

Wood Prints – Less common, but very unique, large scale wood prints have much the same effect of canvas prints (similar texture).
Conclusion
At the end of the day, the question of metal prints vs canvas print for your photos can be a matter of personal preference. The reality is that, assuming you use of high quality print company, you will have a wonder peiece of visual art that you can display in your home, office or gallery.