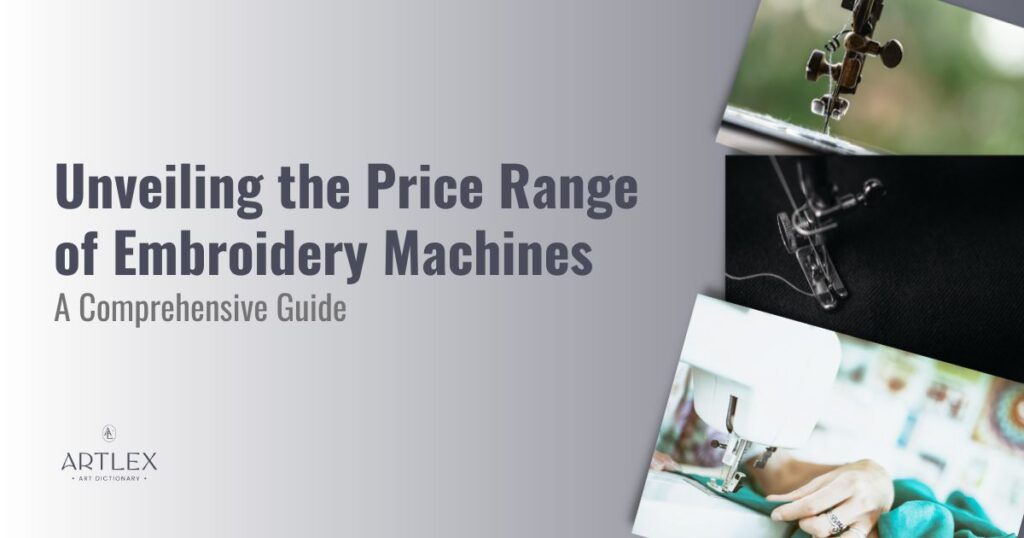 The old craft of embroidery has gained new popularity in the current period, where it is practiced as both a hobby and a lucrative job. Embroidery is a beautiful and distinctive way to personalize everything from clothing to home decor. The price of an embroidery machine is one factor to think about whether you want to get started in the embroidery field or hone your present talents. To assist you in making a well-informed purchase, this article will discuss the various pricing points at which embroidery machines can be found, according to your needs.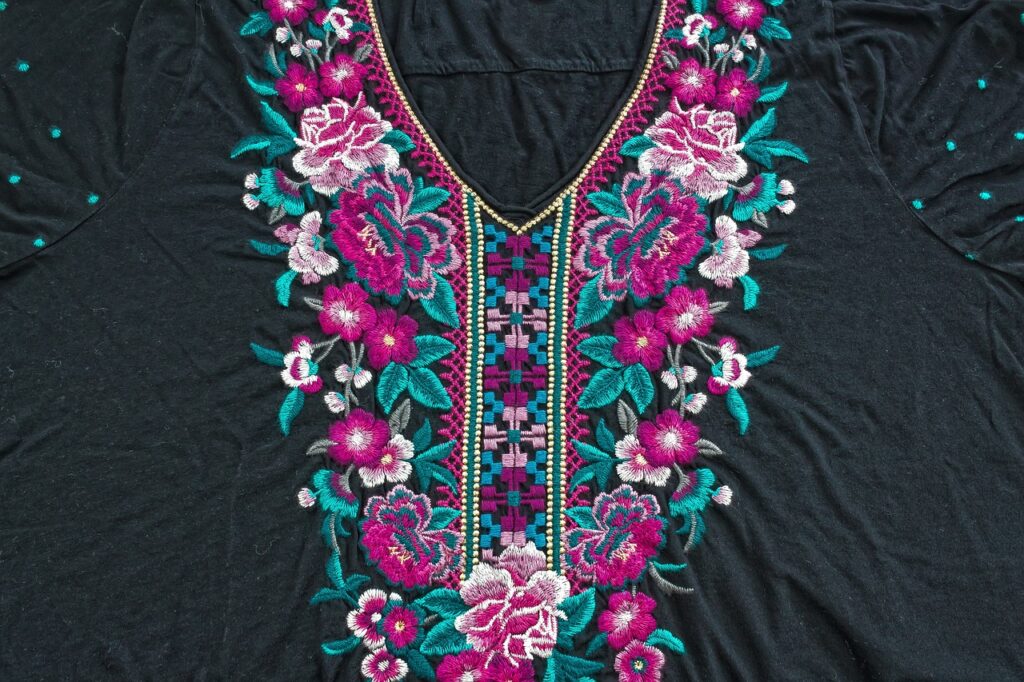 What is an embroidery machine?
An embroidery machine is a specialized machine used to quickly and easily sew thread designs onto fabric, paper, or other materials for ornamental purposes. It incorporates cutting-edge technology into the embroidery process to improve accuracy, productivity, and originality.
Embroidery machines, much like a sewing machine, create elaborate designs by stitching a variety of colored threads into fabric. A needle or set of needles that move up and down the length of the machine pierces the cloth and loops the thread to form stitches. In a more advanced computerized embroidery machine, a computer program directs the needles to move in accordance with a preprogrammed digital pattern.
What to keep in mind when looking at embroidery machines:
Embroidery Designs and Touch Screen: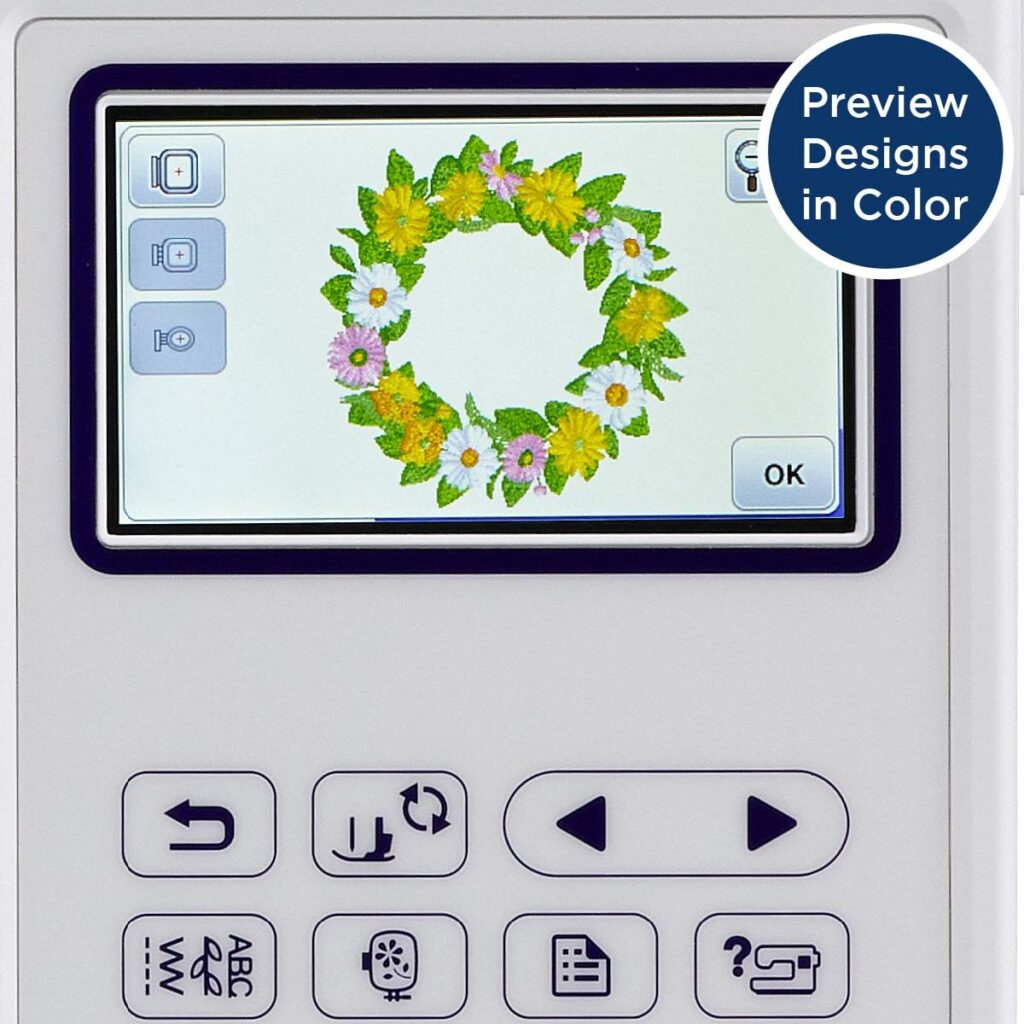 Most embroidery machines include a collection of designs, motifs, and fonts already installed on the machine. The software allows users to choose from a variety of templates or make their own creations.
Custom design embroidery machines support the import of digital designs and patterns, either made on the machine itself or obtained from the internet. They feature editing tools that let users alter designs by changing their dimensions, flipping them, mirroring them, or combining them, even on the touch screen of your embroidery machine.
Needle Threader:
Once a design is loaded, the machine will begin stitching it onto the cloth without any further input from the user. Time is conserved, and quality is maintained through the automation of the stitching process.
Adjusting the thread tension and switching colors are two of the most important aspects of using an embroidery machine process. So even when opting for a cheap embroidery machine, an automatic needle threader is something to consider, even if it comes at an extra cost.
Type of Sewing and Embroidery Machines:

Single Needle Embroidery Machine:
When stitching designs onto cloth or other materials, single-needle embroidery machines use a single needle that goes up and down to generate stitches, in contrast to multi-needle machines, which use numerous needles at once. They are geared towards more detailed designs, and usually come equipped with a laser that will show you exactly where the needle will hit the fabric.
These machines are great for those just starting out in the embroidery world or for those who just do it occasionally or on a lesser scale.
Single-needle embroidery machines can only handle one thread color at a time, yet they can nevertheless produce intricate designs with high levels of detail and precision.
Multi Needle Embroidery Machine:
In order to simultaneously stitch designs onto cloth or other materials, modern embroidery machines have developed what are known as "multi-needle embroidery machines." These machines have anything from two to 16 needles. When compared to single-needle machines, these offer significant gains in efficiency and output.
They may create more intricate and colorful designs with the use of many needles and automatic threading of different colors of thread. Embroidery firms and hobbyists who do a lot of embroidery and need a wide variety of design options may consider investing in a multi-needle machine, which typically has a larger embroidery area and more complex capabilities like automatic thread cutting and color sequencing.
Embroidery Area:
Consider how much room you'll need for your embroidery designs before selecting a machine. The maximum permissible size of your design is determined by this element, therefore, be sure that the size of the embroidered area on the machine is appropriate for the projects at hand.
Stitch Speed:
Also, examine the rate and quality of stitching generated by your new embroidery machine. Faster stitching speeds can save time, but only if the machine can maintain consistent stitch quality regardless of the speed setting.
Connectivity and Transfer:
Modern embroidery machines have USB ports, memory card slots, and even Wi-Fi, making it easy to import designs from other devices. If you plan on making custom designs, it is a good idea to opt for a machine that will allow you to import your designs effortlessly.
Embroidery machines are used by everyone from crafters to commercial enterprises to industrial producers. They provide a plethora of options for expression, letting people put their own spin on things like clothing, housewares, and accessories. Using an embroidery machine, you may create amazing and expert-looking embroidery projects, from elaborate monograms to complex motifs. So, whether you choose to use sewing machines to do simple designs, or a professional embroidery machine for your embroidery work, keep in mind to tailor your machine to your specific needs.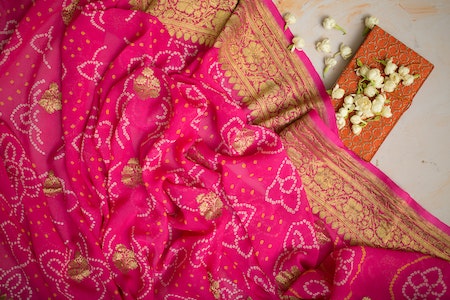 What does a low-priced embroidery machine cost?
An inexpensive embroidery machine, suitable for beginners, can be purchased for $200-$1,000. These machines are affordable enough for beginners or amateurs to try out embroidery on a modest scale without breaking the bank. They may be less expensive than others, but they nevertheless provide the essentials for embroidery and can make good-looking patterns.
A single-needle machine that is small and portable can be found at the cheaper end of the market. These machines are often smaller, have fewer built-in designs, and less features. Even if they don't have fancy features like a ton of included designs, they're still an excellent alternative for beginners or people who just want to dabble in embroidery.
You can discover beginner-friendly multi-needle embroidery machines closer to the top of the pricing range, where sewing projects can be completed much more quickly, at an extra cost.
Brand recognition, included features, and additional capabilities can all have an impact on the final price tag of an embroidery machine. For example, a Brother embroidery machine will not break the bank and can handle most projects with ease.
Keep in mind, inexpensive embroidery machines may not offer as much flexibility in terms of design options, automation, or embroidered area size as more expensive versions. Therefore, it is crucial to evaluate your requirements, financial situation, and long-term objectives prior to making a purchase.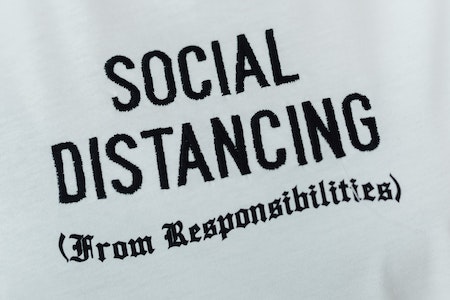 What do commercial embroidery machines cost?
Commercial embroidery machines are more expensive than home machines since they are built for mass production and heavy use. Brand, size, features, and output capacity can all have a considerable impact on the final price of a commercial embroidery machine. Depending on the foregoing, costs may start at $20,000 and go up to over $100,000.
Midrange Embroidery Machines:
Commercial embroidery machines in the middle price range can be found between $20,000 and $40,000. Multiple needles (4-10 or more), larger stitching areas, and sophisticated automation features are commonplace in modern machines of this type. They work well for medium-sized enterprises that want to expand their production capabilities and take on more intricate designs.
Premium Commercial Machines:
Premium commercial embroidery machines can cost anywhere from $40,000 to $100,000 or more, depending on the features and quality of the machine. Modern embroidery machines typically have increased stitching rates, larger embroidery areas, greater design libraries, and more precise thread tension management. They're perfect for large factories or enterprises that often produce embroidery that needs to do so quickly and efficiently without sacrificing quality.
Embroidery machines at the industrial level are often only purchased by corporations for use in mass production. The price of one of these 'computers' might easily surpass $100,000, depending on the specifications and accessories you choose. The speed, durability, and high-tech automation features of today's industrial machinery are unparalleled.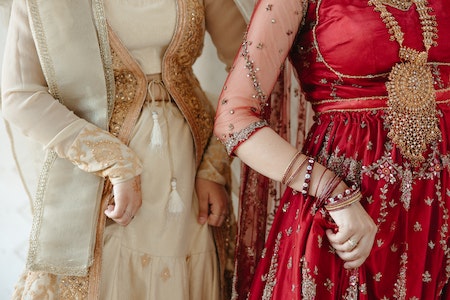 Can you make money with an embroidery machine?
An embroidery machine is a worthwhile investment for many reasons, whether for personal use or for business.
Apparel, accessories, home decor, and promotional goods are just some of the many things that can benefit from embroidery's ability to be customized and personalized, even when using a home embroidery machine. Customers that are willing to spend more for a one-of-a-kind product can be attracted by offering custom embroidery designs, on any product.
Market specialization embroidery ventures can be used to target specific markets, such as those for personalized presents, team uniforms, business branding, and unique events. By focusing on certain subsets of consumers, you can charge more and encourage repeat purchases.
Embroidery machines shine when generating small batches or one-off orders, as opposed to mass production. You can accept custom requests from individuals, small enterprises, and special events. Profits can be boosted by adding a premium charge for these one-off orders.
Adding embroidery services to your existing textile, fashion, or promotional product business might be a lucrative extension for your company. You can enhance your profits, attract more consumers, and broaden your revenue base by adding embroidery services in-house. A sustainable profit for your embroidery business can be maintained through consistent analysis of your pricing strategy, close attention to expenses, and responsiveness to market changes.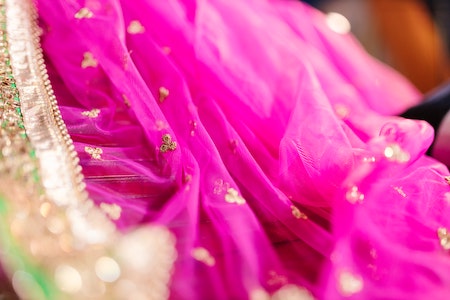 How much is an embroidery machine when you rent it?
Yes, in some situations, you can hire an embroidery machine. Renting an embroidery machine can be a realistic alternative for a variety of situations, such as short-term projects, events, or individuals who wish to experiment with embroidery without making a long-term investment in a machine.
Rental Services: Some embroidery equipment firms or suppliers provide rental services. These businesses may have a fleet of embroidery machines for rent, letting consumers use the equipment for a set amount of time.
Cost and Duration: The cost of renting an embroidery machine varies depending on criteria such as the rental period's duration, the exact machine model, and any additional services or accessories included. Rental fees might be assessed daily, weekly, or monthly.
Conditions and Agreements: When renting an embroidery machine, rental businesses may have specific conditions. This may entail supplying proof of identification, signing a rental agreement, and putting down a security deposit. Before proceeding, it is critical to properly read and comprehend the rental agreement's terms and conditions.
While renting an embroidery machine can provide temporary access to embroidery capabilities, it is not always the most cost-effective solution for long-term or frequent stitching demands. If you anticipate frequent or continuous embroidery projects, it may be more cost-effective to purchase your own machine.
The cost of renting an embroidery machine varies depending on the abovementioned criteria, including the rental length, the individual machine model, the location, and any other services or accessories included in the rental package.
Daily rental fees for embroidery machines can start from $50 to $200, with weekly rates ranging from $200 to $800 or more. Monthly fees can vary greatly, often ranging from $500 to $2,500 or more. These are rough estimations that may change depending on the market, region, and rental provider.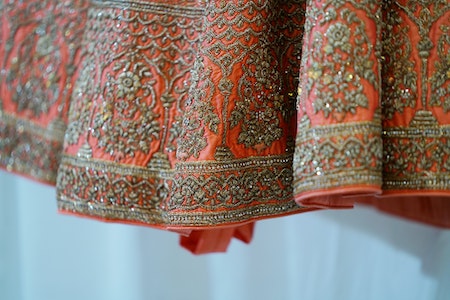 Conclusion – How much is an embroidery machine?
The price range of embroidery machines is quite wide for a number of reasons.
Embroidery machines can be either single-needle or multi-needle, or even industrial-grade. While multi-needle machines offer greater efficiency and adaptability, they are also more expensive and outside the price range of most beginners.
The variety of features and functions available on an embroidery machine will also affect its final cost. Automatic thread cutting, built-in designs, touchscreen interfaces, and computer connectivity are just some of the high-end features you might find on more expensive machines.
The price of an embroidery machine is heavily influenced by the reputation of the brand it comes from, as well. Brand names that have been around for a while and have a solid reputation for making durable, high-quality machinery typically have a heftier price tag. These companies put money into R&D, product improvement, and customer service, and those efforts are reflected in the price of their devices.
As you can see from the preceding examples, the price of an embroidery machine can range widely. Yet, here is a rough idea of what you might anticipate to pay:
Embroidery machines aimed at novices can be purchased for anywhere from $200 and $1,000. These devices often just have one needle and very rudimentary features. They provide an excellent introduction to the craft of embroidery for those interested in dabbling on a more modest scale.
Embroidery machines that fall between $1,000 and $5,000 often offer more advanced functionality and a greater variety of design options than entry-level machines. These machines often feature a number of needles, larger embroidery areas, and extra features like USB connectivity and automatic thread cutting. They're great for hobbyists and startup companies alike.
Finally, premium embroidery machines can cost anywhere from $6,000 to $25,000 or more and contain professional-grade capabilities, large pattern libraries, and advanced software compatibility. These tools are ideal for large corporations, mass manufacturing, and those that want maximum accuracy and adaptability in their tools.
Costing $20,000 to $100,000 or more, industrial embroidery machines are built for mass production in a factory setting. These machines are perfect for industrial and commercial settings due to their high productivity, long lifespan, and capacity for automation.
Embroidery machines are available in a wide price range, meeting the demands and budgets of everyone, from beginners to small business owners and large-scale manufacturers. Machine type, included features, and brand name all play a role in determining how much an embroidery machine will set you back. You should evaluate your embroidery needs, your level of experience with embroidery, and your available budget before making a purchase.
Whether you're just getting started or looking to grow your business, the correct embroidery machine will help you realize your full artistic potential and produce magnificent embroidered works.