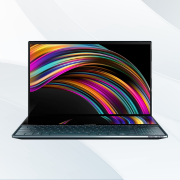 A high-performance laptop optimized for design, illustration, and 3D modeling.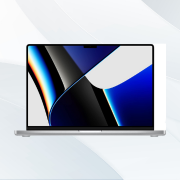 Renowned for its exceptional battery life and high customization options, perfect for creative work.
Asus ROG Strix G15 Advantage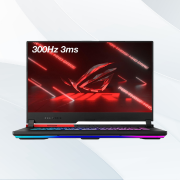 An excellent blend of gaming and 3D modeling capabilities in one device.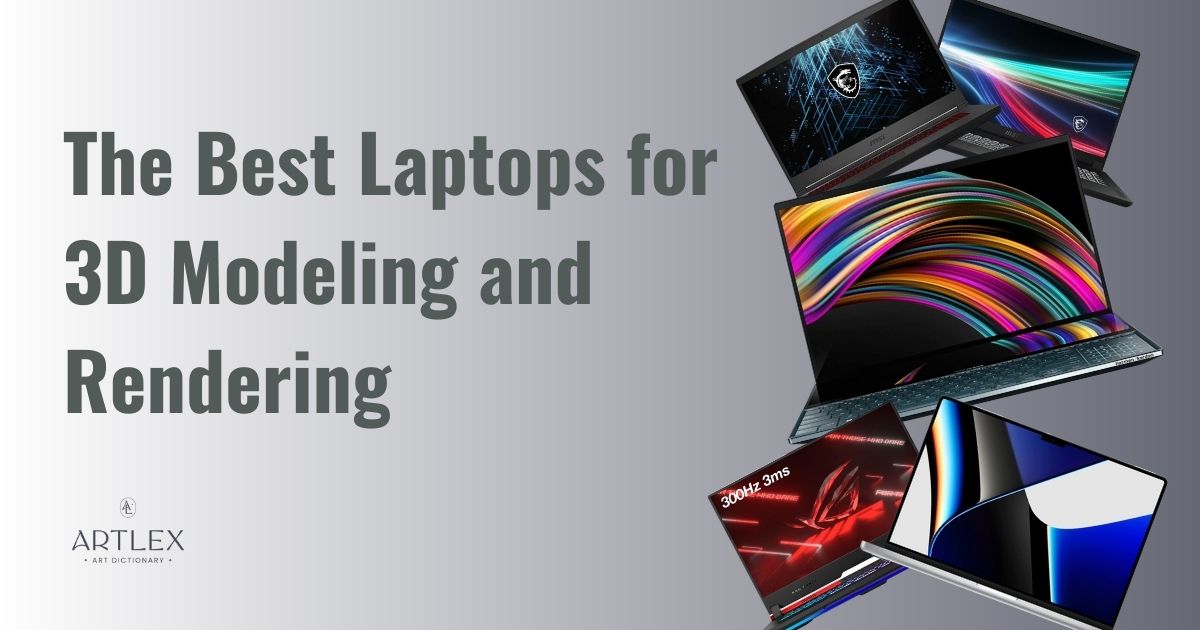 Choosing a laptop for any kind of profession requires doing some research, however if we're talking about finding the best laptop for 3D Modeling and Rendering, it's necessary to have a deep knowledge of the specs that we are going to need and the requirements of the specialized software we're going to use, otherwise it's possible to choose the wrong computer, and pay a steep price for it as well.
3D modeling software and rendering software have some very specific needs, and long rendering sessions require high specs. Some might think a desktop PC would fulfill those needs better, however desktop PCs have the big disadvantage of their lack of portability.
And for some professionals, portability is everything.
Some years ago it was almost impossible for even powerful laptops to outrun the performance of a desktop computer, however nowadays there are some models that outperform those big desktop PCs making the dream of high performance, design and portability a reality.
There are so many new models. New graphic cards, new high performance processors, new cooling systems and so many great (and awful) reviews make it harder to find the right device for 3D modeling and rendering each year.
The market has progressed so quickly that even gaming laptops can be used for heavy tasks, and there are even portable workstations made specifically for 3D design and modeling. The issue lies in finding the right combination that fits our software needs and also our budgets.
How to Select the Best Laptop for 3D Modeling and Rendering?
CPU
The core of any laptop is it's CPU, which provides the processing power for the machine. Before buying any laptop or PC it's very important to look at the processor, but for 3D modeling and rendering, we also need to look further, including:
High base speed
Max turbo clock speed (the higher the better)
For 3D modeling, it is also important to look for the top-performing CPU lines and the last generations. It might sound like a superficial thing to look at nowadays, however, the newer generation on the lowest line (i.e. Intel Core i3 11th Gen) outperforms any top-line older generation (i.e. Intel Core i7 5th Generation), check this article from Intel for more information about that.
GPU
The GPU, or Graphic Processing Unit, is piece of hardware that will handle all the graphics in your 3D models. A high powered GPU is the key for quick rendering and graphics speed. It is very important to always look for the last generations and bigger sizes (4GB+) also according to our budgets since a dedicated graphic card tend to be pretty expensive.
When starting, having a good GPU is crucial for handling the basic tasks of 3D modeling, however, for 3D animation, architectural rendering, and AI-assisted animation the recommended dedicated graphics card (i.e. GPU) would be the Nvidia Quadro or similar.
RAM
RAM stands for Random Access Memory. RAM holds all the data that software needs to access quickly (which for graphics intensive tasks of modeling and rendering is a very large amount of data).
How much RAM is enough RAM? What can I say, the more, the merrier? Because yes, you can't really skimp on RAM. If you're going for 16 GB or less then when rendering or working on larger files and tasks, your laptop is going to suffer, maybe even crash. So I would recommend 16 GB only if you're on a very tight budget but plan on saving up to upgrade it to something better.
If you're willing to invest in your tools, then going for 24GB+ of RAM would be the ideal scenario for smooth modeling and quick rendering.
Display
Even though a normal 1920×1080 HD display will work just fine, sometimes going for something better makes a significant difference in your work. With the liquid Retina of apple and the new OLED 4K screens, some prefer to pay extra money to have a premium display to see their works in popping and accurate colors, optimized for creatives. But that would be totally up to your preference and budget.
What might be a good idea to look for is 100% adobe gamut and color accuracy.
Battery Life
I'm not going to lie. The department on which most laptops seem to do badly is the battery one, only a few live up to their hype (Apple has the win here) while the rest seem to lower their performance while unplugged, and even after that last only a few hours. So if the battery is something important for you, then getting an Apple device would be the best fit, if it doesn't really matter, then having your cable and a battery replacement might be something you want to consider as well.
Cooling
3D modeling is hot and the rendering process is even hotter. On the laptops, on our laps, and on the keyboard. Especially when running heavy tasks and multitasking. I mean the devices on our list will be the best of the best, however, any kind of laptop will heat up under enough pressure because, well, even for the chunkier laptop, there will never be enough space for the big cooling fans some desktop PCs have. So looking for an efficient cooling system or an external cooling solution is extremely important.
Storage Space
When working with 2D graphics the file sizes go from normal to big. But when working with 3D models, there's no other option than big and gigantic file sizes, be it for the final product as well as for the actual model. The recommendations always begin at 1TB but more will be always welcome (and needed) So going for hybrid storage would be the best having a minimum of 512GB to 1TB of SSD and 2TB to 4 TB of HDD.
The Best Laptops for 3D Modeling and Rendering
#1 Best Laptop for 3D Modeling and Rendering Overall – Asus Zenbook Pro Duo
Selection Criteria
CPU – Intel Core i9 10980HK 5.3 GHz
GPU – Nvidia GeForce RTX 2060
RAM – 32 GB of RAM
Display – 4K UHD 15″ touch screen.
Battery – 5 Hours
Cooling – Double Fan Improved Cooling system
Storage – 1TB SSD
Price – From $2899
This award winning beast is everything we expected it to be regarding performance, design and functionality. A powerful workstation optimized for creatives with enough power to do the heaviest tasks without breaking a sweat.
Ideal for design, illustration, 3D modeling and rendering. With a beautiful touch display optimized for creatives and with a pen included to design and create in an easy way this laptop is not only beautiful but powerful. The battery is just average though and the price is more than what most of us can afford, but if you can, then you'll have a powerful tool in your hands to start creating right away.
Pros
Optimized for creatives, 15″ 4K HDR touch screen .
Built-in stylus with pressure sensitivity.
Optimized cooling system for better performance.
Great CPU and GPU for rendering.
Cons
It's quite expensive.
The battery only lasts 5 hours.
Best Long-Lasting Battery Laptop – Macbook Pro 16 M1 Max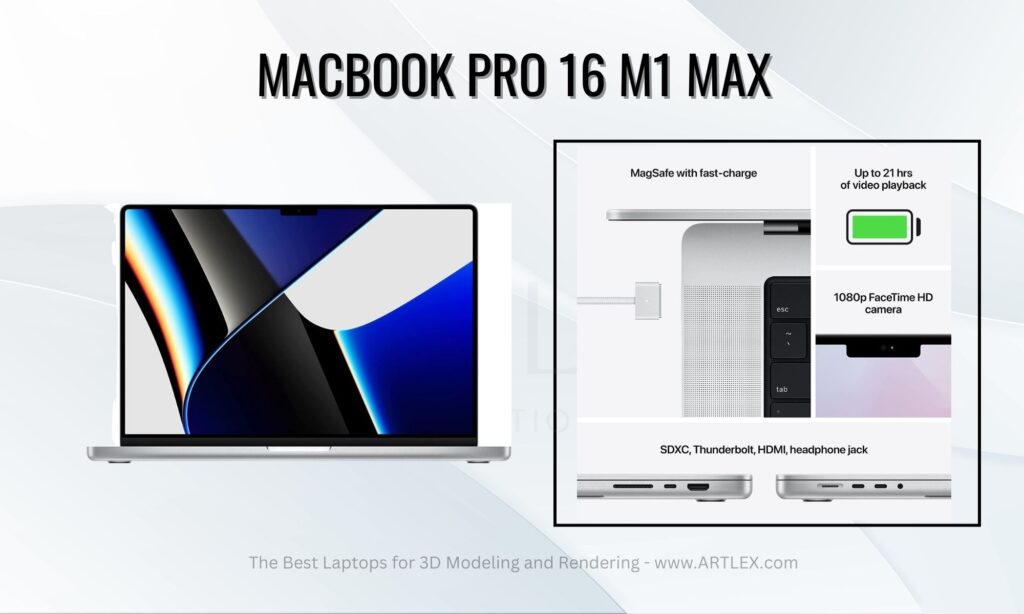 Selection Criteria
CPU – Apple M1 Max Chip
GPU – M1 Max 32-core GPU
RAM – 32 GB of RAM
Display – Liquid Retina XDR Display
Battery – 15 Hours
Cooling – Single heat pipe as cooling solution.
Storage – 1TB SSD
Price – From $3299
If you've owned an Apple laptop in the past, you've probably been impressed with its battery life compared to PC laptops. The Apple MacBook is no exception, and it's features don't stop there. Equipped with a delightful Liquid Retina XDR Display, highly customizable specs and the very impressive M1 Max Chip, this monster can show top performance even when unplugged.
After multiple tests, the Apple MacBook Pro M1 Max lasted 15 hours even under the heaviest tasks. It's integrated single heat pipe solution has also shown it's results in almost no signal of overheating with use or time, though for any laptop it is always recommendable to get an external cooling solution and use it everyday, it seems we don't have to worry about that with this device.
Pros
Extra long lasting battery
No Overheating
Highly customizable.
Cons
It's quite expensive.
Need to check software compatibility.
Best Gaming Laptop + 3D Modeling and Rendering Laptop – Asus ROG Strix G15 Advantage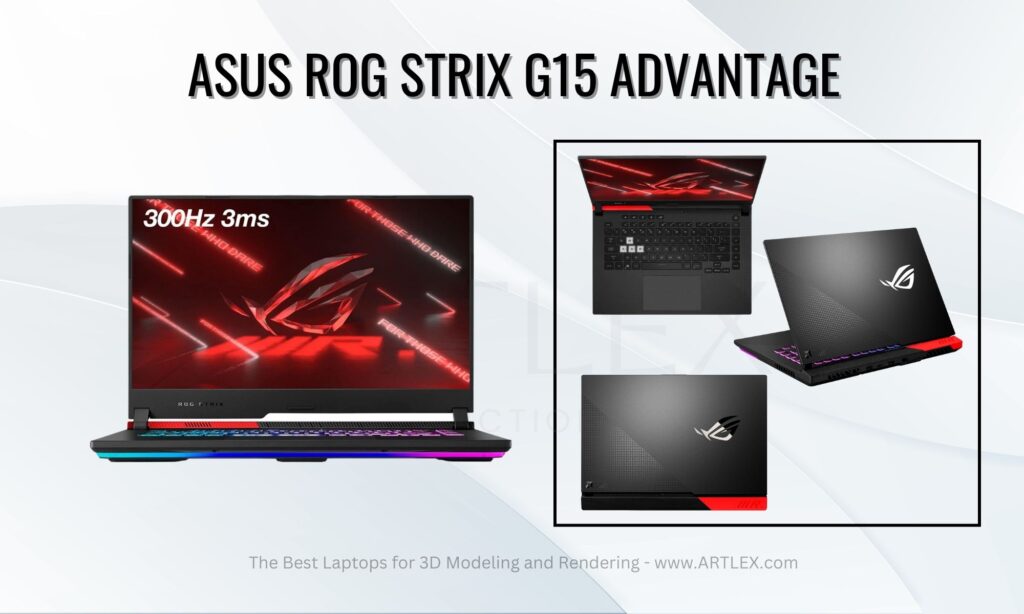 Selection Criteria
CPU – AMD Ryzen 9 5900HX
GPU – AMD Radeon 6800M 12GB
RAM – 32 GB of RAM
Display – FHD 1920×1080 15.6″ Display
Battery – 9 Hours
Cooling – 4 Integrated fan outlets + vapor chamber cooling system.
Storage – 2TB SSD
Price – From $2189
The Asus ROG Strix is a line heavily marketed towards the gamer audience, however the Advantage edition goes further away. Being capable of handling not even 3D modeling but showing outstanding performance while rendering, this edition is the perfect combination between a powerful workstation and a premium gaming laptop. Though the display is the best in the market, the GPU, 2 TB of SSD storage as well as the CPU are enough to compensate for the lack of creative optimization. So if what you're looking for is a laptop for work and also for heavy gaming, this is the perfect device for you.
Pros
12GB of graphic memory
Integrated cooling solution
High SSD storage volume
Fast charging.
Cons
Average Display
Quite expensive
Best Large Display Premium Laptop for 3D Modeling and Rendering – MSI Creator 17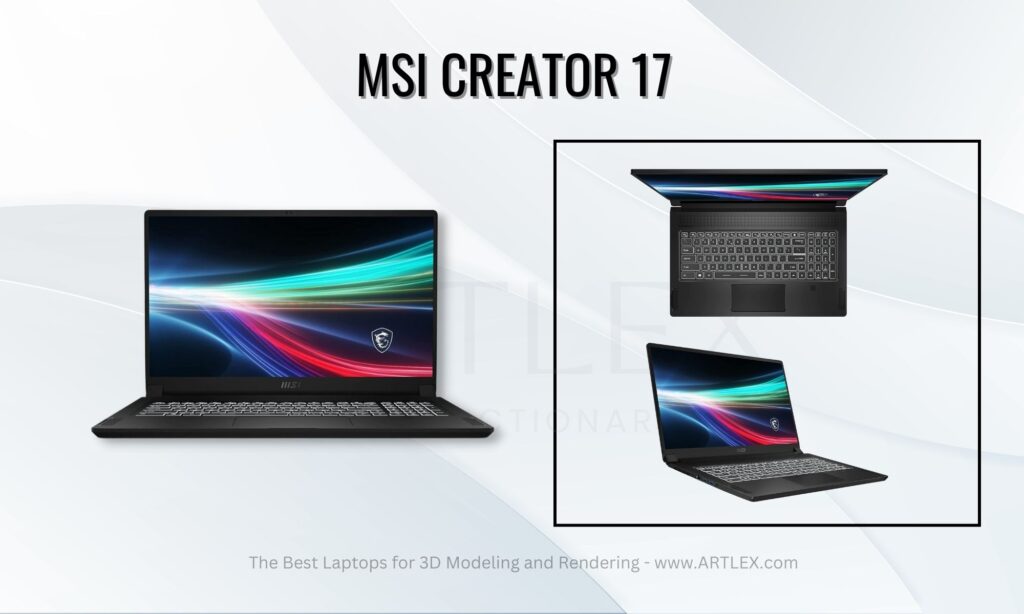 Selection Criteria
CPU – Intel Core i9-11900H
GPU – NVIDIA GeForce RTX3080B
RAM – 32 GB of RAM
Display – 4K UHD 17.3″ HDR creatives optimized 1000 Nit Display 100% Adobe Gamut
Battery – 6 Hours
Cooling – 3 Fans and 6 heat pipes to optimize cooling.
Storage – 2TB SSD
Price – From $3965
This device has a very large 17.3 4K UHD optimized for creatives with the addition of the 1000 Nit display making it one of the best (if not the best) screen monitor for a portable device. Though the battery is not as attractive, this powerhouse has all the specs to fulfill any major 3D modeling, 3D animation and 4K video editing task without breaking a sweat or even heating up a bit . So yes, expensive but if it fits your budget it won't disappoint.
Pros
Amazing and huge display
Integrated cooling solution
High SSD storage volume
Great GPU included
Great design
Cons
Very very expensive
Low battery life
Best Budget-Friendly Laptop for 3D Modeling and Rendering – MSI GF65 Thin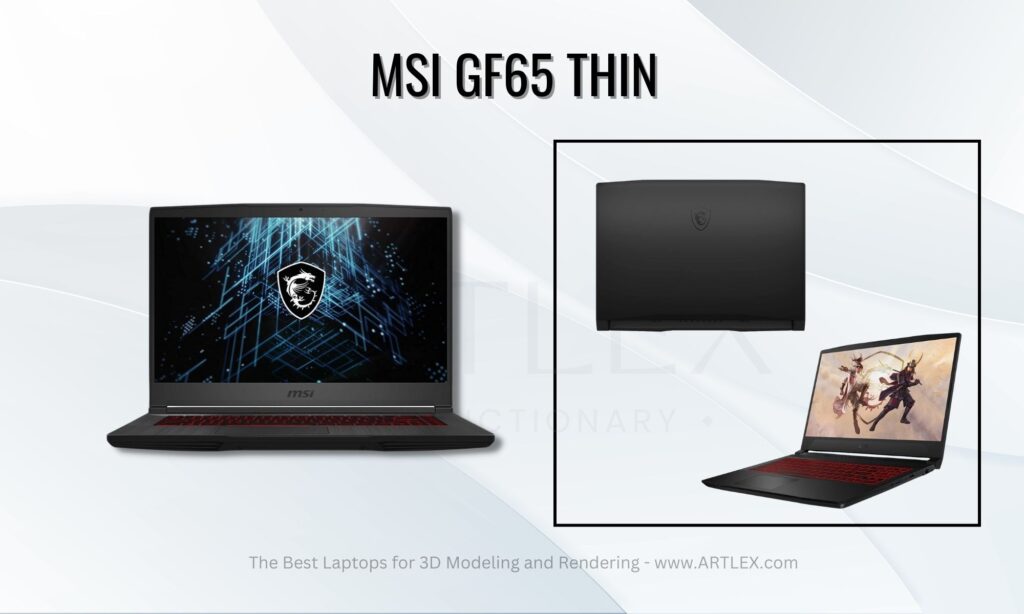 Selection Criteria
CPU – Intel Core i7 10750H
GPU – NVIDIA GeForce RTX3060
RAM – 16 GB of RAM
Display – FHD 1920×1080 15.6″ Display
Battery – 3 Hours
Cooling – Doesn't Specify
Storage – 512 GB SSD
Price – From $1199
The reason why this laptop from the budget-friendly line of MSI was chosen is because even though the specs are not to die for, it performs quite well in comparison with some more expensive and powered devices. The GPU for starters is already great, the CPU though it's not on the premium list, it's good enough and will last for many years, the RAM can be upgraded with time and also the storage. Though the screen and battery are not marvelous, they are enough if you need a portable workstation and are on a budget.
Pros
It's very budget-friendly
Great GPU
Upgradable with time
Cons
Average Display
Very low battery life
Conclusions
Choosing the right tools for our work will always have an impact in your career. And if your career is 3D modeling then we'll feel the impact in your pocket as well.
Because not only the equipment we need is already on the expensive side, but the software as well is not particularly cheap.
Having the right options means spending well out budgets and not wasting time, effort and money getting a device that is going to give us more trouble than help.
All the options we presented you with have not only the best specs for their categories but also the best reviews not only from online users but from trusted sources.
So check your budget and take your pick. All these laptops won't disappoint you!
I hope this article helped you make a decision and made your life a little bit easier. Until next time!