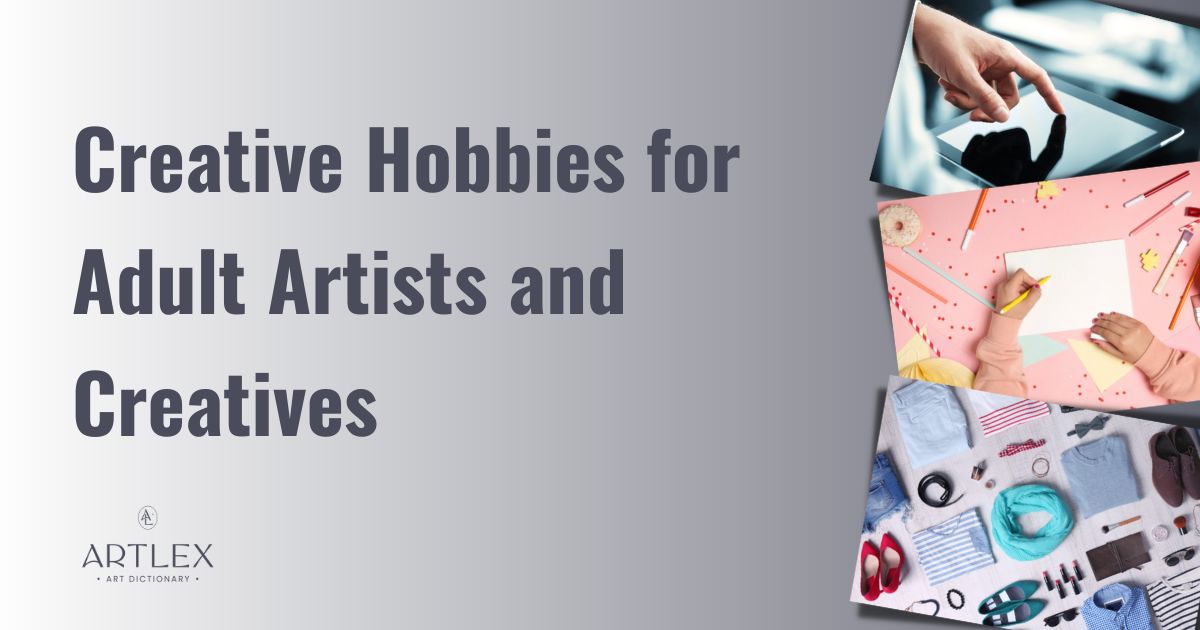 Creativity is a funny thing. Sometimes inspiration is relentless, demanding that artists create until the muse releases them. Other times, the creative spark is elusive; all we can do is sit and stare at a blank page, willing an idea to appear.
One way to break out of an artistic rut and get the creative juices flowing is to try out a new hobby. Creative hobbies are a great distraction, but they also stimulate the mind in a way that an artist's usual medium doesn't.
If you're ready to explore new mediums and possibilities, keep reading to discover twelve creative hobbies for adult artists and creatives to try.
Paper Crafts
Paper crafts encompass a wide range of creative pursuits, from drawing to cardmaking to quilling and beyond. Paper's versatility as a medium makes it perfect for artistic minds looking for new creative hobbies to try.
With nothing more than a notebook and a pen or pencil, a world of artistic possibilities is awaiting exploration with a paper crafting hobby. Here are three that any artist can try right now using materials they've already got at hand.
1. Bullet Journaling
Bullet journaling is a journaling method for productivity, but it leaves plenty of room for artists to flex their creative muscles. The original bullet journaling method is minimalist, but creative journalers have elevated it to its own unique art form.
This activity is a fun hobby for artists and creatives looking to add more structure to their lives while still enjoying plenty of creative freedom. Some people even find that their bullet journal becomes less of a planner and more of an art journal, which is another hobby!
2. Art Journaling
An art journal is a way of creatively expressing thoughts and feelings and recording events through a mixture of art mediums. Some people like to write out their ideas in the journal first and then layer over their writing with whatever medium strikes their fancy. Others begin with the end in mind, laying down the framework of a piece and adding lettering after.
Playfulness is the name of the game here because there are no rules or even guidelines to follow. The possibilities are endless. Some popular art journaling mediums include:
Paper collage
Watercolor paint
Pastel
Ink
Stamps
Stickers
3. Coloring
It may seem like child's play, but adult coloring has become incredibly popular in recent years, and for a good reason. We're all more than a little stressed these days, and studies have proven that coloring can reduce stress and anxiety and improve focus.
For artists, coloring is a no-pressure way to get the creative juices flowing, especially when they struggle to find a spark of inspiration. Colored pencils, pens, and markers are the most obvious medium choices, but adding ink, paint, and other layers adds a fun, creative flair.
Handicrafts
Working with the hands to make an object is a great way to stimulate the creative brain. What was once the domain of home economics has now blossomed into a cottage crafting industry. As handmade items and the hands that make them continue to trend, artists are stepping in to elevate the crafts to a whole new level.
Handcrafts like these are great new hobbies for creative adults. The finished objects are often easy enough to sell, providing an additional source of income for professional creatives.
4. Knitting and Crochet
There's something magical about knitting and crocheting. By waving around a couple of sticks or a hook and some string, knitters and crocheters make fantastic pieces of fashion and practical accessories.
It takes just a couple of simple stitches in either craft to get started, making it a very accessible hew hobby for anyone to try. Maybe that's why these and other fiber arts are exploding in popularity.
Most knitters and crocheters start with something simple like a scarf or a blanket, but artists can really think outside the box here. Freeform knitting and crochet encourage crafters to color outside the lines, making fanciful fabrics that combine a delicious mix of textures.
Artists accustomed to working in three dimensions can have a lot of fun with crochet. Because it's worked one stitch at a time, crochet makes it easy to work on three-dimensional objects, almost sculpting the fabric as you go.
5. Macrame
Macrame is the art of tying special knots in yarn or rope to create a pattern or design. Crafters can learn a handful of basic knots on a small project like a necklace or bracelet and let inspiration guide them from there.
Some of the most enticing macrame pieces come from natural objects and superstore yarn. Walking through the yarn aisle of a craft store can lead to fun and unusual textures, and an artist's creative eye can turn a driftwood branch and knots into a masterpiece.
Artists often enhance their macrame pieces by weaving fibers between the open threads, adding an extra dimension of texture. Wall hangings are some of the most common macrame crafts, but macrame artists make shelves, plant hangers, and even clothing out of rope and string. It's amazing how versatile a few knots can be.
6. Cross Stitch and Embroidery
Cross stitch and embroidery are like drawing and painting on fabric with thread. A cross stitch pattern is sort of a pixelated image, and every pixel represented by with a tiny stitched "X" shape. As the stitcher makes more and more Xs, the image takes form.
Embroidery uses a variety of stitch forms to create a dimensional image on the fabric. Either craft can create beautiful artworks that any artist would be proud of. Some crafters even combine needle arts like cross-stitch and embroidery with paper crafting, clothing alteration, and more for an added creative challenge.
7. Candle and Soap Making
Making soaps, candles, and wax melts is a quick and easy craft that requires no complex equipment. With a few key ingredients and equipment most people already have in their kitchens, a crafter can make their first batch of simple soaps or candles in a day.
But candles and soap bars are a creative canvas in their own right. Artists can make one-of-a-kind gifts or sellable goods by playing with color, texture, and add-ins like flowers, leaves, or beads. Artists with green thumbs can even use herbs and flowers from their own garden to add just a touch of themselves to their crafts.
Fashion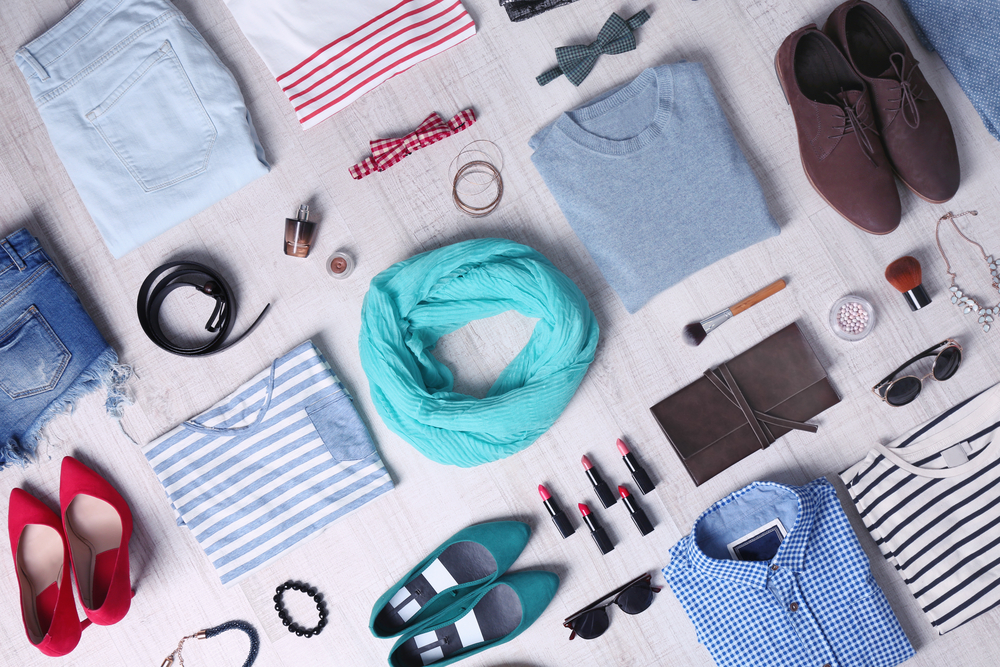 A person's fashion sense can tell the world a lot about them or convey a particular message. Artists and creative adults can use clothing, accessories, and cosmetics as an artistic medium, expressing themselves with their bodies.
The fashion industry has a reputation for being capitalistic and expensive, but artists have an advantage here. A creative mind can turn everyday items into elevated fashion-art pieces, often using clothes and accessories that would otherwise never get used again.
8. Clothing Alteration
A person's own clothes can be a great source of creative inspiration. We all have things in our closets that we don't wear anymore. They're easy enough to identify because they're usually the only things left hanging on laundry day. Artists upcycling old clothes into new fashion staples is a huge trend lately.
Items that are too big can be taken in easily enough, but clothes that are too small open up a great window of opportunity for artists to flex their creative muscles. Inserting fabric panels or playing with empty space and hardware are stimulating creative activities.
From cutting and tying t-shirts to patching and embroidering worn-out denim, the possibilities are endless. Giving old clothes new life is an eco-friendly way to step into fashion design. Since artists have lots of leftover materials already at their disposal, it's budget-friendly, too.
9. Jewelry Making
Handcrafted jewelry is beautiful and fun to make, and there are dozens of different ways to do it. Fiber artists may enjoy making beaded macrame bracelets, which are the grown-up version of the friendship bracelets we made as children. A few simple knots are all it takes to make a unique fashion accessory.
Wire-wrapped jewelry is another fun craft for creative types to try. Using an inexpensive spool of wire, a pair of pliers, and a few beads, an artist can sculpt a gorgeous piece of jewelry that money can't buy (unless, of course, they decide to sell it).
10. Nail Art
A fingernail is a uniquely shaped canvas for artists and creatives of all types. Artists can work on their own fingernails or do creative work for others. It starts with painting fun shapes and designs, but the sky is really the limit when it comes to nail art.
Adding creative texture, gluing on embellishments, and attaching hardware can all take a set of fingernails to the next level. Nail artists push the boundaries with their designs every day by exploring new mediums to apply to their craft.
Digital Hobbies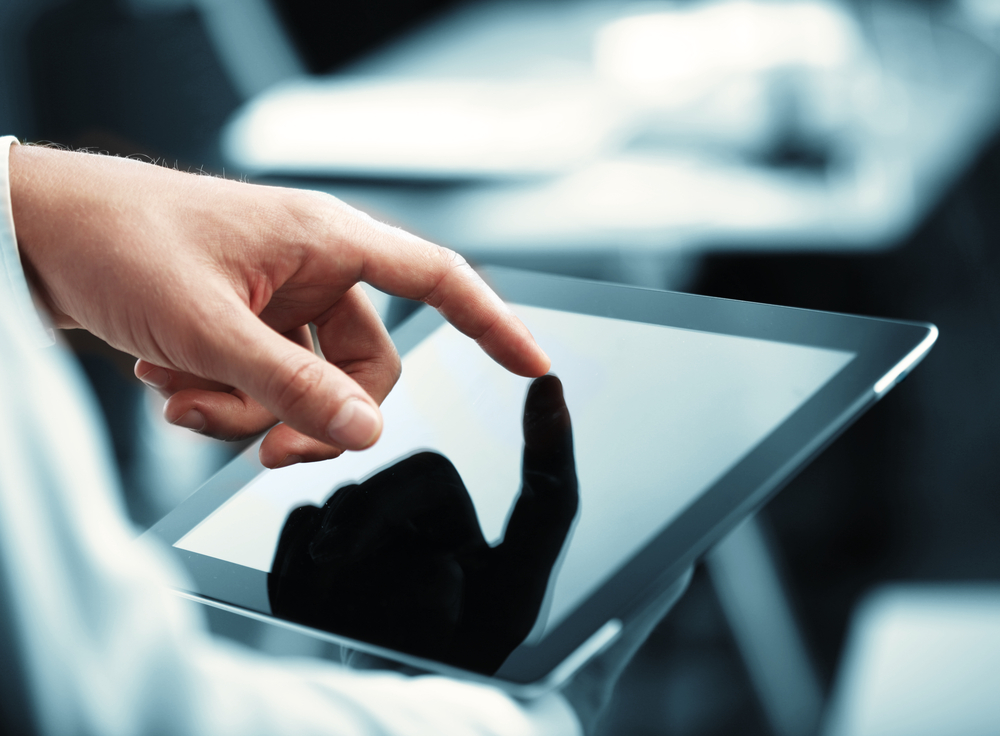 The digital age has opened a whole new world of creative expression to artists everywhere. Mediums that used to cost a lot of money just to get started are now easily replicated on computers, tablets, and even cell phones.
Artists and creatives looking for a new hobby to play with can get started with nothing more than a computer or a cell phone. Digital works are easier to share than any other medium, making it easy for artists to expand their audience with their new hobbies.
11. Creative Writing
A creative-minded person can make art with words, just like they would with paint. Creative writing allows the writer to paint a picture and share a story using the written word. They choose the right words to convey their meaning the way a painter chooses the right colors to show their vision.
When they hear "creative writing," the first thing most people think of is a novel, but it doesn't have to be as long and involved as all that. Getting started with writing creatively can be as simple as writing a letter that no one will ever read or memorializing an event from your past.
Poems, personal essays, and memoirs are all forms of creative writing that any artist can jump into immediately. It doesn't even have to be digital – a pen and notebook work just fine, and writing in a journal may trigger the inspiration to start art journaling.
12. Digital Art
Making art is often messy, but digital art gives artists the same creative freedom they get from paints, pencils, and other media without all the clutter. The digital art studios of today are jam-packed with features to let artists and different creative types play with things outside their comfort zone.
Most art programs allow users to choose from different types of pens, pencils, brushes, crayons, and more. They're great for learning how other mediums work and require no clean-up whatsoever. Users can even create masterpieces on the go using powerful mobile apps.
Typography is another fun way to incorporate digital art and graphic design into an artistic repertoire. In typography, the words and letters themselves are the art forms. Typography forces us to look at something ordinary in a novel way by limiting the available shapes to letters and numbers.
Non-fungible tokens or NFTs are the newest cryptocurrency buzzword. They monetize digital art in an intriguing and perplexing way, and tech-savvy artists are cashing in. Digital art is becoming digital currency, so it's a great creative hobby to try on.
Conclusion
It can be hard to make time for creative play and exploration, whether you're a professional artist or part of the general workforce. A new hobby is a great way to stimulate the brain and encourage creative expression.
Here we have a lot of creative hobbies to inspire artists and other creative adults to start playing with the world around them, but this list is only the beginning. Creative minds are made to combine mediums and be inspired by something unexpected. These creative hobbies and so many others are just another handful of tools in the artist's toolbox for expression.