What is Neo-Plasticism?
Neo-Plasticism, or Neoplasticism, is an artistic philosophy and modern art style that is abstract, using only vertical lines, horizontal lines, and clearly defined primary colors. Artist Piet Mondrian applied the term Neo-Plasticism to his own artwork and that of the De Stijl artists, which followed these particular stylistic conventions. The abstraction of form and color was meant to represent a purified form of art.
Notable Neo-Plasticism Artwork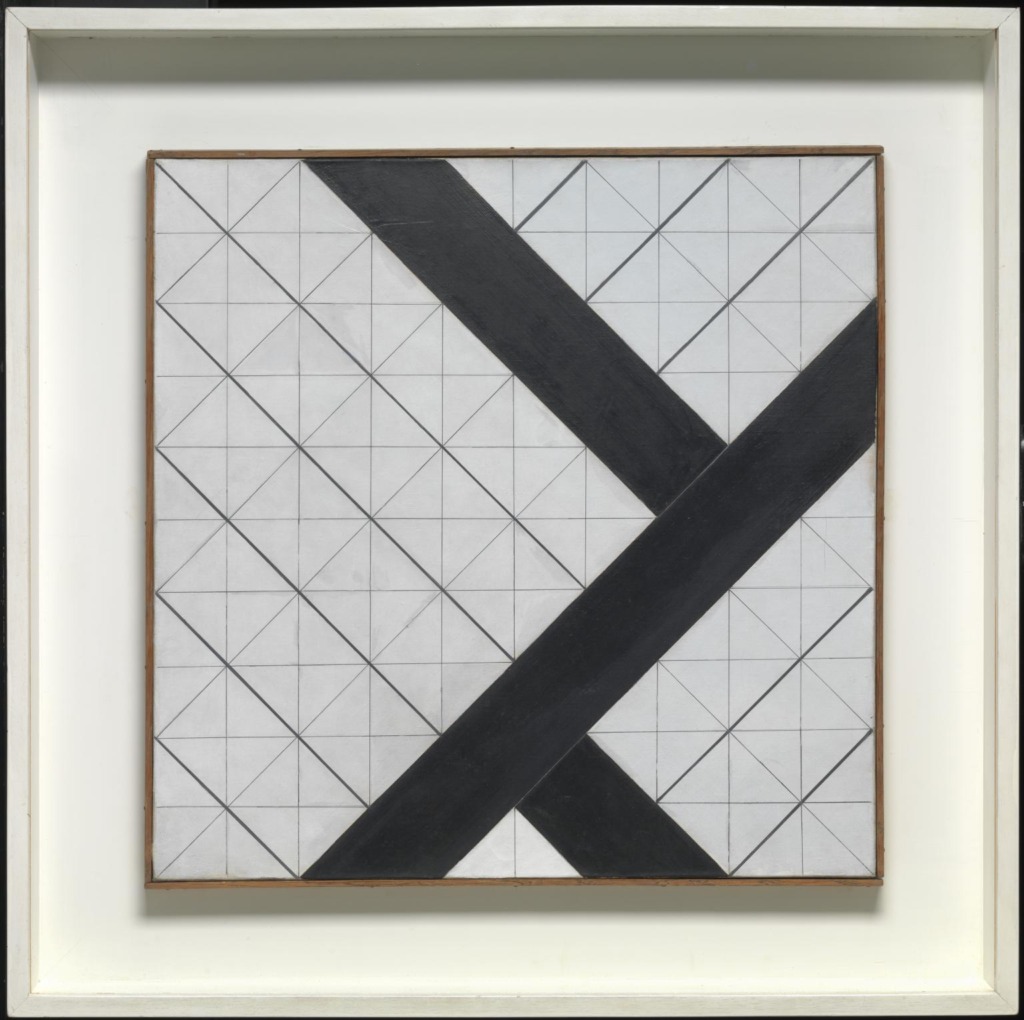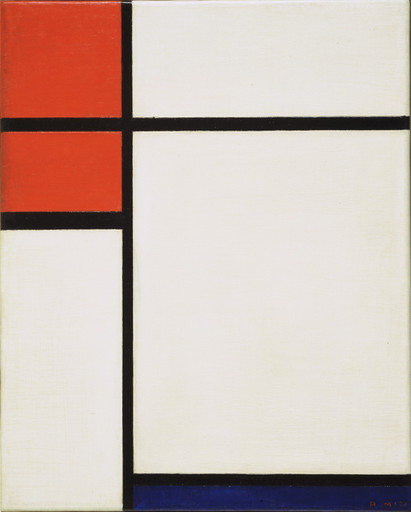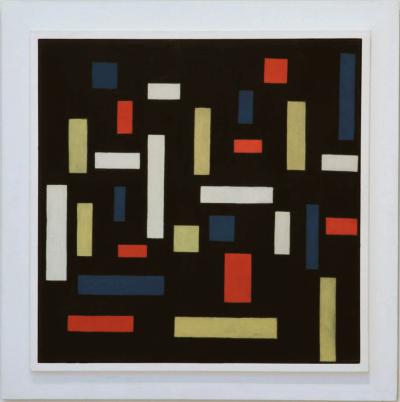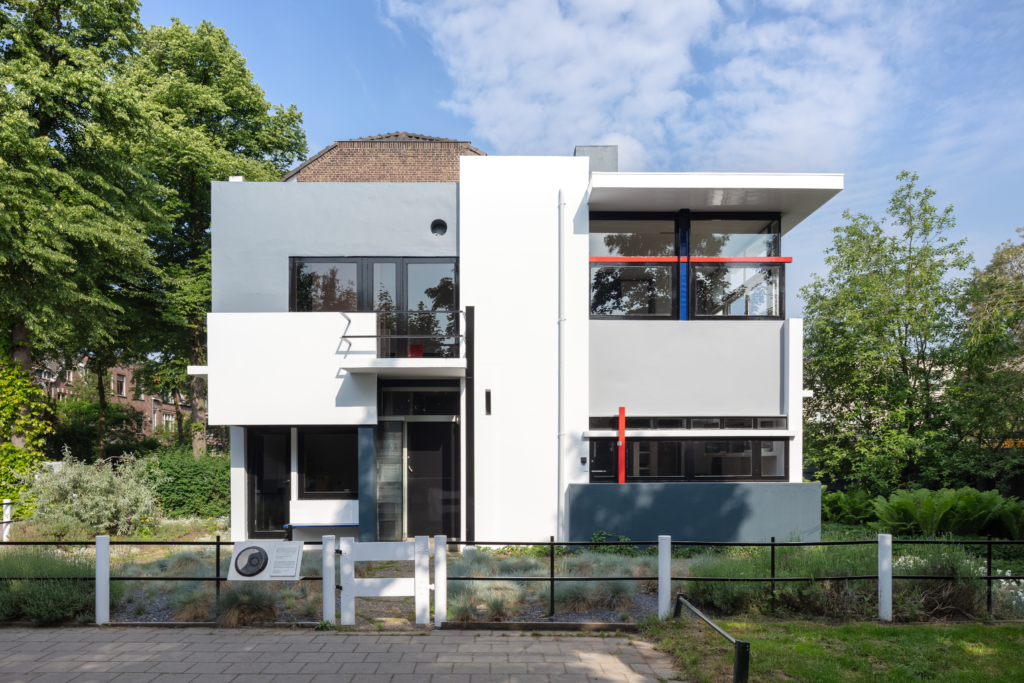 History of Neo-Plasticism
Before joining his fellow artists in establishing the De Stijl movement, Dutch artist Piet Mondrian was inspired by Georges Seurat's Neo-Impressionist style. Seurat's use of primary colors and scientific methodology was of particular interest to Mondrian and is emulated in the Neo-Plastic style.
The term Neo-Plasticism comes from the Dutch "de nieuwe beelding," meaning "new art" and refers to painting, sculpture, and architecture. Painting and sculpture are commonly known as plastic arts due to their pliability, meaning that they can be controlled and shaped into any form the artist wishes to achieve.
Dutch artists Piet Mondrian, Theo van Doesburg, J. J. P. Oud, Antony Kok, and Hungarian artist Vilmos Huszár established Neo-Plasticism around 1917 along with the De Stijl movement.
De Stijl emphasized the reduction of aesthetic elements in a composition to the fundamentals of color and form. This resulted in abstract works, mainly paintings, with simplified visual compositions relying on black, white, and primary colors as well as straight, horizontal and vertical lines.
De Stijl was a reaction to the use of natural form in the Amsterdam School movement and Dutch Expressionist architecture. Expressionist architecture often used distorted or organic forms as a way to convey emotional effect, much like Expressionist painting. Neo-Plasticism, on the other hand, embraced linear planes and basic color schemes as forms of pure representation.
During the First World War, the Netherlands remained neutral and many Dutch citizens were unable to travel freely within Europe. This resulted in Dutch artists becoming isolated from burgeoning art centres like Paris and New York, to where artists from other European countries were fleeing. For this reason, De Stijl and Neo-Plasticism were mainly observed by Dutch artists.
Dutch painter and critic Theo van Doesburg published De Stijl, a journal named after the movement that shared the group's theories with the public. De Stijl and Neo-Plasticism were influenced by mathematics, Neopositivism and Cubism but did not follow the conventions of previous "-isms." It was more like a collective of artists invested in the same principles rather than an academic style such as that of the Bauhaus school.
In the mid-1920s, Piet Mondrian left the De Stijl movement after being at odds with the new theory of Elementarism proposed by Theo van Doesburg. Elementarism suggested that diagonal line was more important than horizontal and vertical lines. This shift brought a new generation of artists to the De Stijl movement, with a slight modification to the theory of Neo-Plasticism. Theo van Doesburg died in 1931.
Without Mondrian and van Doesburg, the movement eventually dissolved but many artists continued to follow the principles of Neo-Plasticism in their independent practices. Others returned to their former, more figurative, artistic styles.
Neo-Plastic Style
Piet Mondrian believed that abstraction was an aesthetically purified form of fine art. He established the parameters of Neo-Plasticism in his essay "Neo-Plasticism in Pictorial Art" written after 1917 and published in the journal De Stijl.
Neo-Plasticism was meant to surpass the ever-changing appearance of living things and bring viewers into a collective spiritual understanding of reality. This was meant to be achieved through abstraction and simplicity.
To create abstract art in the Neo-Plastic style, only the most basic elements of painting–line, color, form–were applied to abstract paintings in their most essential state. Pictorial elements included only black, white, and primary colors, geometric shapes such as rectangles and squares, as well as horizontal and vertical lines that must always be straight. Black lines could vary in weight but colors could not vary from primary red, yellow, and blue.
In alignment with these elements, Neo-Plastic painting usually resembles an irregular grid structure. The flatness of the grid leaves little possibility for arranging pictoral elements as a hierarchy within the picture plane. The result is a unified, all-over composition, a "dynamic equilibrium."
While the aesthetics of Neo-Plasticism may seem very straightforward, the concept behind Neo-Plasticism is a response to the immensely complicated circumstances of the time. Neo-Plasticism offered a method for changing the way viewers saw and experienced daily life. One way of restoring balance and order to everyday life was through the visual harmony created by Neo-Plastic compositions.
Neo-Plastic Architecture
During the post-war period, De Stijl architects translated the qualities of Neo-Plastic art into the field of architecture. This philosophy of new art meant that architectural projects traded ornate and ornamental features for functionality and space. Balance and harmony were achieved using the same basic elements: horizontal and vertical lines, straight lines, and limited color planes.
Many architects embraced the principles of Neo-Plasticism while maintaining their own personal styles. However, in 1924, Gerrit Rietveld designed and built the Rietveld Schröder House in Utrecht, Netherlands, entirely on the principles of Neo-Plasticism. High functionality was achieved by creating a sort of "open concept" space that could be modified using a built-in system of revolving panels and sliding doors. This dynamic arrangement of geometric and linear elements followed the same color scheme as Neo-Plastic abstract painting. The Rietveld Schröder House reflected the ultimate simplicity sought by the fundamental principles of the Neo-Plastic art theory and applied it to modern architecture.
Villa Henny is another famous house designed and built in the manner of De Stijl by architect Robert van 't Hoff in Utrecht. Built from 1915-1919, Villa Henny is an experimental structure in form and function. Built entirely from reinforced concrete, Villa Henny is characterized by precise, geometric exterior lines and a flat, rather than peaked, roof.
Neo-Plasticism after De Stijl
Many artists and architects working in the later twentieth century were greatly influenced by Mondrian, De Stijl, and the principles of Neo-Plasticism. Similar compositions, including hard lines and primary colors, can be seen in later movements such as Op Art.
The basic elements of the Neo-Plastic style can also be easily transposed across materials and media. The International Style in architecture, post-modern art movements, graphic design, coding languages, fashion, and typography continue to reimagine the aesthetic conventions of De Stijl movement.
Notable Neo-Plasticism Artists
Piet Mondrian, 1872-1944, Dutch
Theo van Doesburg, 1883-1931, Dutch
Vilmos Huszár, 1884-1960, Hungarian
Bart van der Leck, 1876-1958, Dutch
Gerrit Rietveld, 1888-1964, Dutch
Jean Gorin, 1899-1981, French
J. J. P. Oud, 1890-1963, Dutch
Burgoyne Diller, 1906-1965, American
Marlow Moss, 1889-1958, English
Jan Wils, 1891-1972, Dutch
Robert van 't Hoff, 1887-1979, Dutch
Antony Kok, 1882-1969, Dutch
Related Art Terms