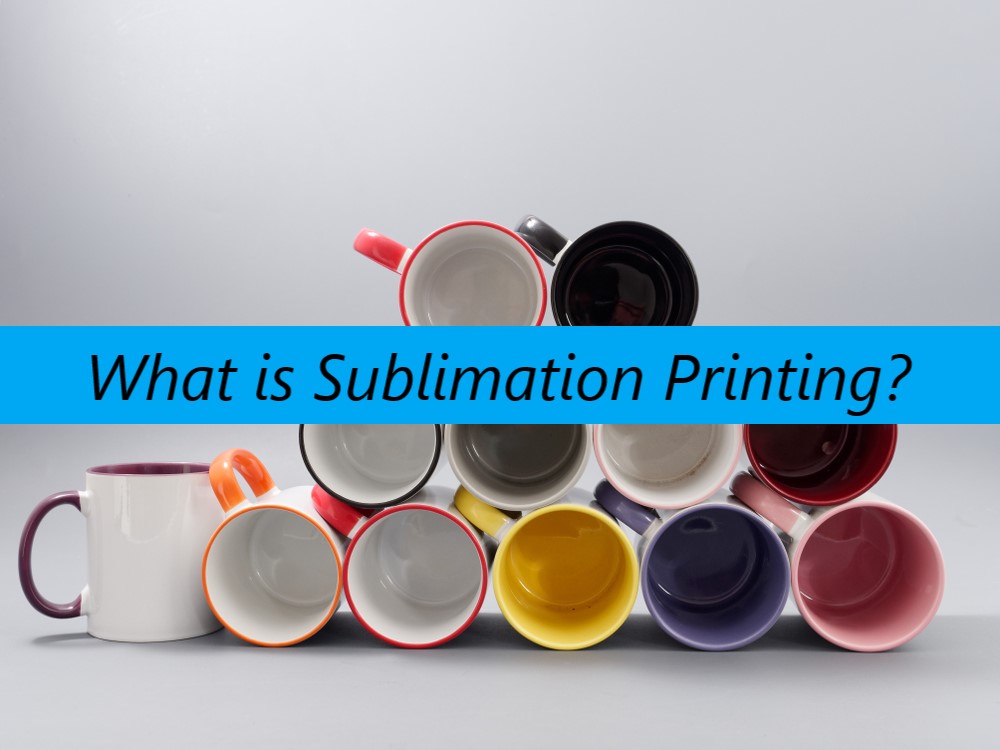 Sublimation printing is the process of transferring sublimation dyes to a transfer paper that is then sublimated onto another material by heat transfer. The heat press is usually in the form of a dye-sublimation printer. Primarily used by businesses to transfer their logo onto anything from t-shirts, mousepads, cell phone cases to mugs, this environmentally friendly, easy transfer process is relatively economical and lasts longer than screen printing or other printing methods.
Fun fact: "Sublimation" is a term from chemistry that means the process of when a substance turns from a solid into a gaseous state without first turning into a liquid form.
The whole process of dye sublimation happens in a few simple steps. It's a cost-effective way of transferring designs from a sublimation printer direct to garment. Most printers, especially a good-quality printer, is able to print onto polyester materials or other products. More information on the benefits and limitations of sublimation printing can be found below.
Dye Sublimation Printer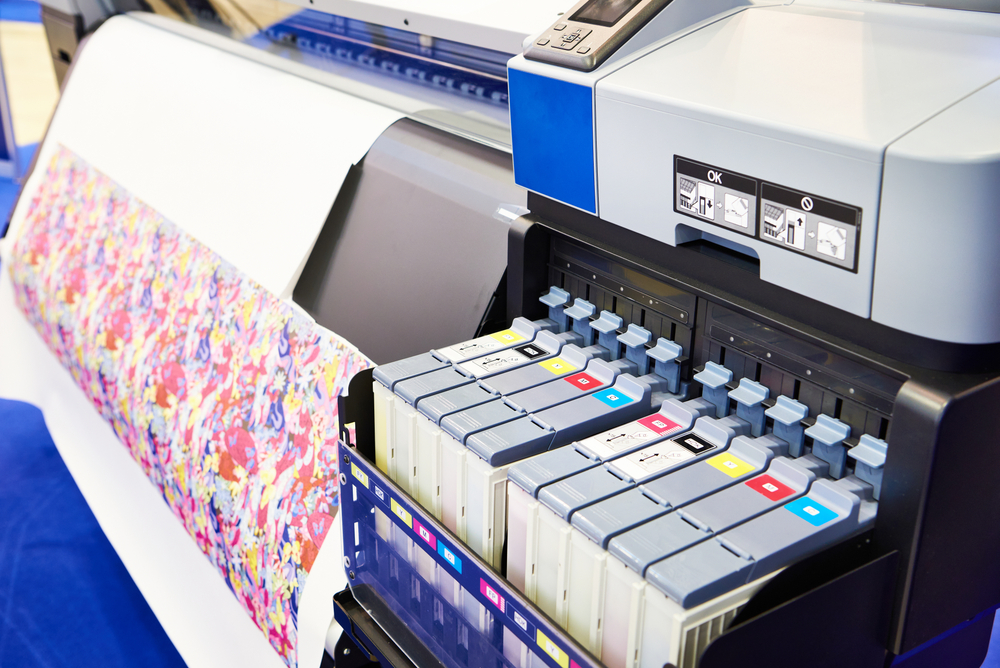 Dye-sublimation printers use a printing process that takes the solid form of the ink via heat presses and imprints it onto fabric or another item. It is not the same process as traditional printing like laser printing, garment printing, or screen printing in that it can only bind to specific materials.
Sublimation Printing Process
Sublimation printing is a chemical process that works via a sublimation printer that takes the artwork and prints it using sublimation ink transferred to sublimation paper. The item printed is placed in the machine, where the design will print onto the object via a heat press.
The secret is in the heat, where the solid turns into a gas without going through the liquid stage. It then permanently transfers to a t-shirt, mug, or other surfaces via heat transfer. To apply heat  onto the fabric or other materials, there must be pressure evenly applied on the transfer paper and item.
When printing a t-shirt or fabric, a lint roller is recommended to ensure the surface is clean and prepared for sublimation printing.
The special transfer paper and heat press design work best on complex patterns with many colors that are beyond screen printing or other heat press forms of printing.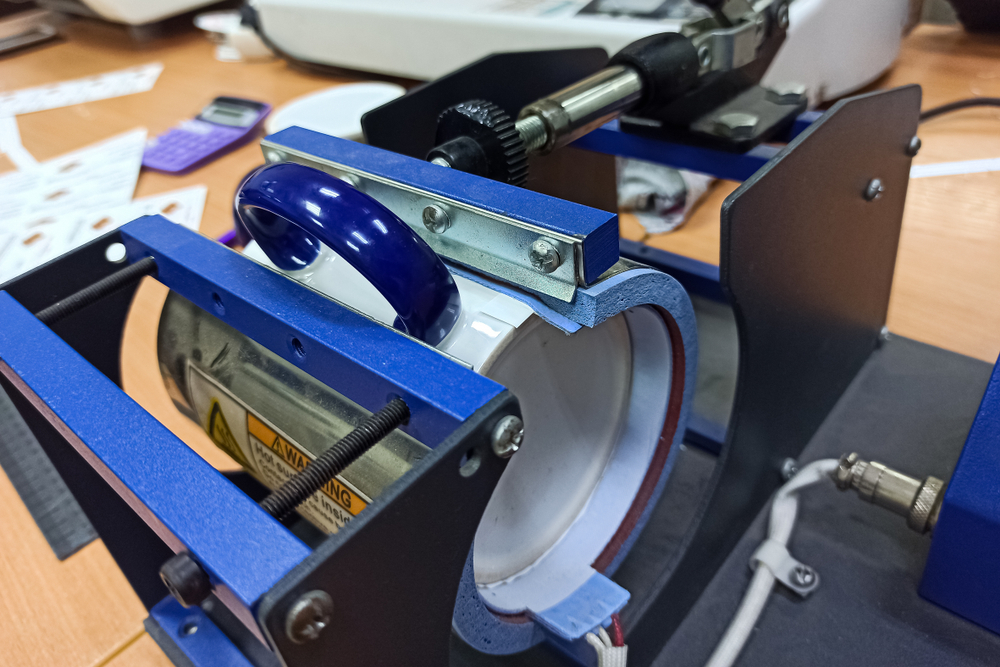 Sublimation printing works only with a sublimation printer and cannot be done with a standard laser printer as the in-depth process is complex. The sublimation process requires special ink and special paper. Designers can also use Raster Image Processor or RIP software to conduct digital printing or to design one logo, a photo, or other images for dye sublimation printing.
Unfortunately, dye sublimation printing doesn't last as long on natural materials like cotton shirts or silks and really only lasts on polyester fabrics. Usually, polyester or a polyester coating on an item provides an ideal surface for heat transfer.
Another concern is white creasing, which happens on white fabric, especially where there are seams or creases. This area will remain white during the dye sublimation printing process. This doesn't happen on screen printing, but if careful when ready to apply pressure in the heat press, this can be avoided when sublimation printing.
Due to the dye sublimation process, dark fabrics are also not recommended if you want to print many colors as they will not be as vibrant.
If looking to open a sublimation business, initial costs may be higher than screen printing or another printing process that works via heat transfer, especially with the purchase of sublimation printers.
Other supplies that can be purchased are wholesale blanks that come ready for sublimation printing, copy paper, fabric, spray adhesive, and alignment tools.
Although the sublimation printing process is the most effective for t-shirts or other items that require washing, the sublimation ink can also be expensive, along with the transfer paper used in sublimation printing.
Conclusion
We hope this article explaining the sublimation printing process was insightful. We also hope you better understand the process that goes into printing from sublimation paper using a heat press to transfer images to fabric or other materials. Using sublimation printing for your next printing project is sure to be fun and longer-lasting than other printing techniques.