What is Feminist Art?
Feminist art is an art movement that emerged from the strength of the women's rights movement in the 1960s and 1970s. The movement challenges men's dominance in not only art but also society as a whole.
It is often solely related to the creation of feminist art theory; however, as a movement with a strong academic base and impact, feminism has proved the mightiest voice for minorities and the oppressed, therefore feminist art continues to evolve and be used to discuss and demand the righting of wrongs across society.
Notable Feminist Artwork
Some Living American Women Artists, Mary Beth Edelson, 1972
Makeup/Hands Up, Martha Rosler, 1967-72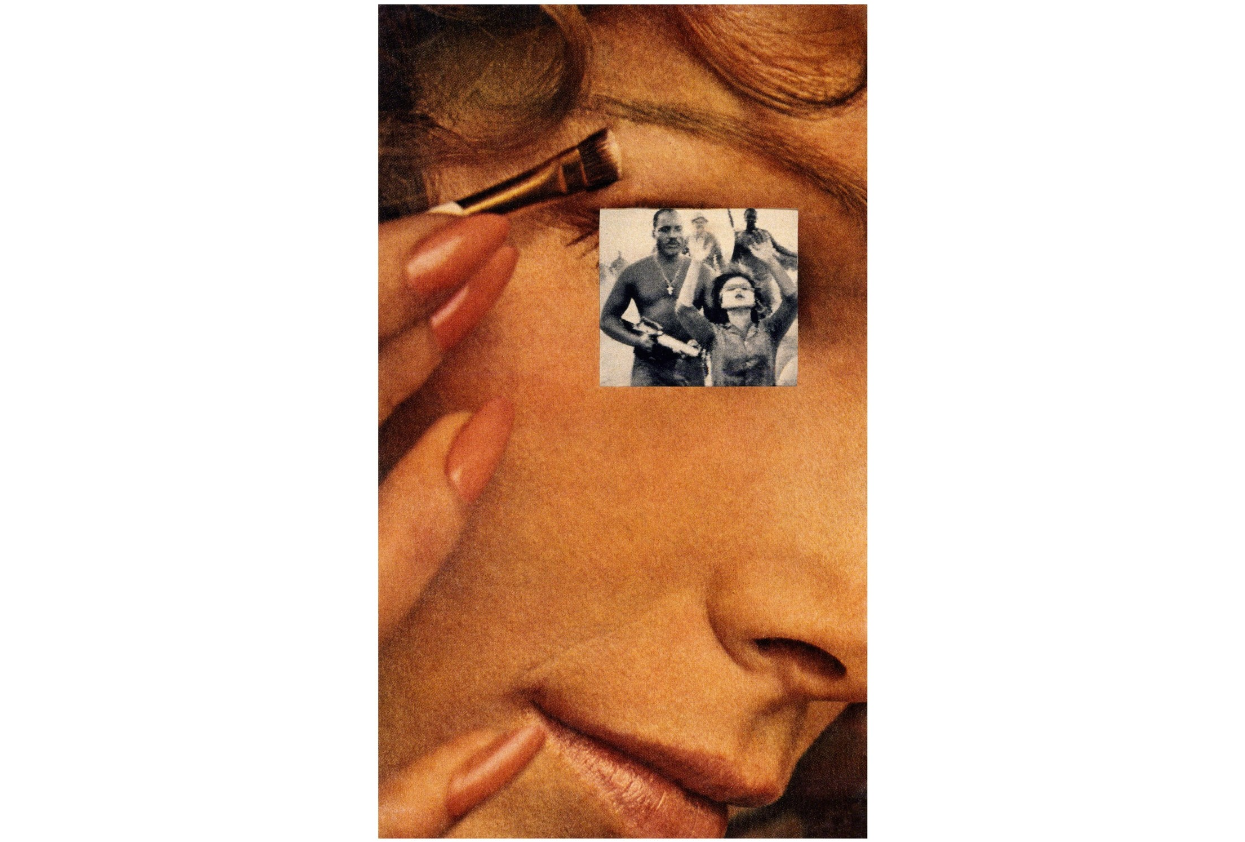 Rage + Women = Power, cover for Ms. Magazine, Barbara Kruger, 1992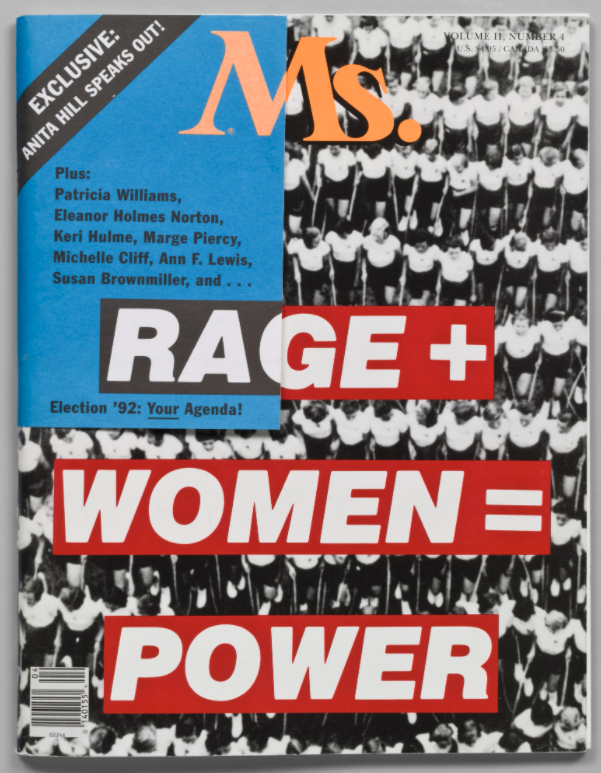 Do Women Have To Be Naked To Get Into the Met. Museum? Guerrilla Girls, 1989
Pulso, Tania Candiani, 2016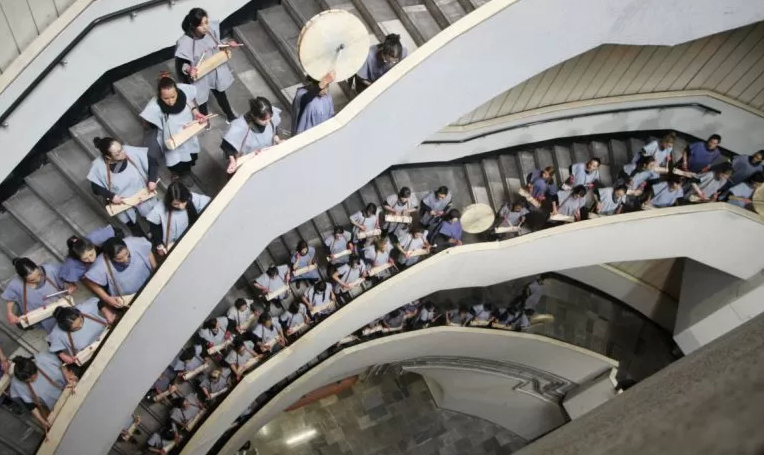 History of Feminist Art
Initially seen to center on the creation of works related to the male-dominated art world, feminist art easily branched out with the support of the powerful feminist movement and its success in gaining a voice and a platform to fight for equal rights. Earlier works were in traditional mediums such as painting, performance and crafts that were traditionally deemed the realm on women in home and therefore used by feminist artists to criticise this same attitude and presumed role.
A pioneer feminist artist, Mary Beth Edelson's most famous work is probably Some Living American Women Artists (1972), which consists of a photographic collage of Leonardo da Vinci's The Last Supper that shows Jesus and his disciples replaced by, and the whole work framed with, photographs of over 80 women artists. This work pushes for there to be room to be made in a male-dominated art world but at the same time criticises the male-dominated religion that is Christianity.
Semiotics of the Kitchen (1975), Marth Rosler's seminal work, takes this idea one step further, using more advance media in the form of video performance to parody television cooking shows made popular by presenter Julia Child during the 1960s. Primarily mirroring role of the submissive housewife, Rosler's behavior and gestures change to express discontent with the oppression inherent in the roles women were or are expected to play. Rosler remarked of this piece: "I was concerned with something like the notion of 'language speaking the subject,' and with the transformation of the woman herself into a sign in a system of signs that represent a system of food production, a system of harnessed subjectivity."
Acknowledging that this type of discussion is still fundamental to pushing for equality and women's rights, feminist artists such as Carolee Schneemann developed visual experimental work in multi-media formats to broaden the focus to body, narrative, sexuality and gender issues as feminism as an academic and societal platform began to be used to also voice concerns about race, class, forms of privilege.
Younger generations of feminist artists have operated on very different scales and levels to deliver their message and protest for change. Edelson's work can be seen as representing a performance given by an imagined community women artists that she knew and respected, and indeed Edelson went on to devote much of her time to create women's groups and promote constructive communities as responses and building blocks to organize and disseminate ideas and change. More recently, with even greater strides having been taken in contemporary and conceptual art in particular, feminist artists have developed community behaviour as a powerful, collective form of action.
Mexican artist Tania Candiani, known for her work across many mediums, but especially in sound art, a form that has completely turned away from traditional mediums and space restrictions, combines this type of community action with feminist theory and goals. Her work Pulso (2016) involved a live performance of 195 similarly dressed women marching, singing and playing the traditionally male Azteca drum while occupying areas and trains of the Mexico City underground in a completely peaceful and calm, although noisy, comment on the changing perception of the roles of women and power in society.
Colombian artist Cristina Ochoa uses community action as a tool to promote natural alternatives to consumer capitalist solutions to health and domestic life. Creating communal gardens alongside the local people—who are at once performing, creating and interacting with the piece—medicinal and other highly useful plants are planted, before their properties, uses and benefits are taught and also made available to the local community.
Notable Feminist Artists
Ana Mendieta (1948–1985)
Guerrilla Girls (founded 1985)
Mary Beth Edelson (b. 1933)
Martha Rosler (b. 1943)
Barbara Kruger (b. 1945)
Tania Candiani (b. 1974)
Cindy Sherman (b. 1954)
Monica Mayer (b. 1954)
Carole Schneemann (1939–2013)
Related Terms
Protest art
Activism
Performance
Postmodernism
Ecofeminism
Appropriation