What is Chiaroscuro?
Chiaroscuro, a portmanteau of the Italian words for light and dark, refers to the strong contrast in the application – or manipulation – of light and shadow. Used to achieve drama and dimensionality, the technique was popular across different media, including painting, sculpture, and print. Although it is now considered one of the four modes of painting colours in Renaissance art, alongside cangiante, sfumato and unione, chiaroscuro flourished in the Baroque era.
Notable Chiaroscuro Artworks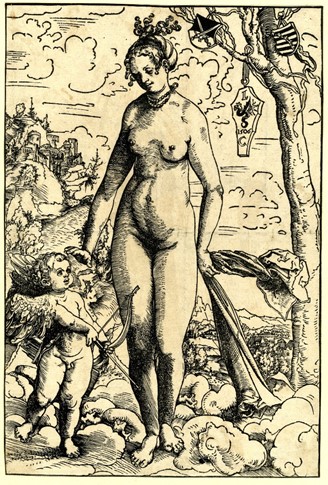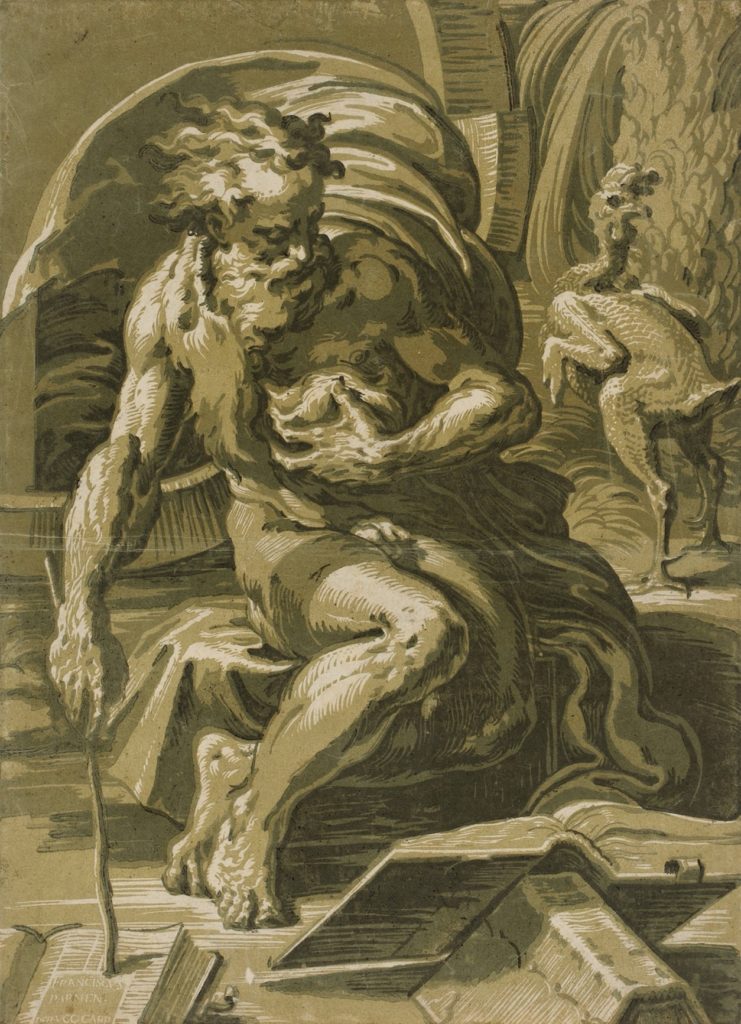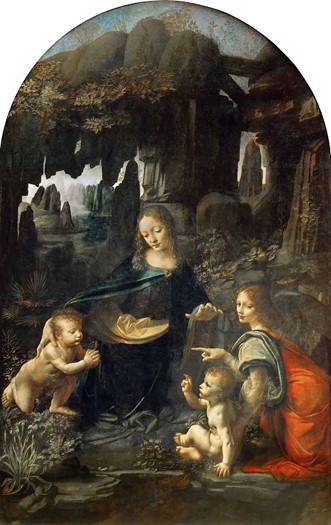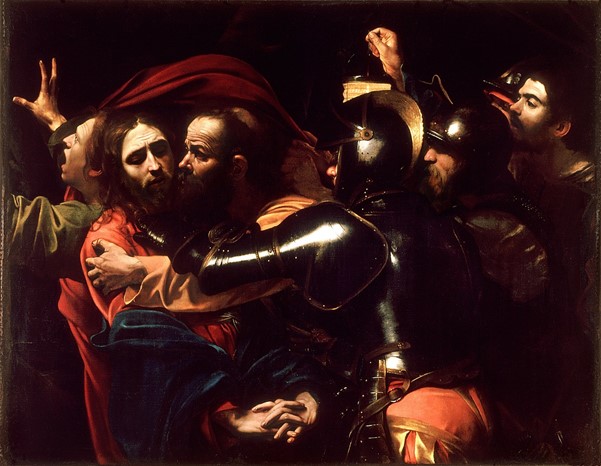 History of Chiaroscuro
Though the term originated in 17th century Italy, the technique itself has a much longer history. Its origins are linked to the Greek painter Apollodorus, the inventor of skiagraphia, or 'shadow drawing'. Though none of Apollodorus' pieces have survived, many art historians have posited from the works of his contemporaries that this technique was primarily a mixture of cross-hatching, thickened contour lines, and the use of gradation to suggest volume and enhance perspective.
Apollodorus' technique, with its use of cross-hatching, may have influenced chiaroscuro works on paper from the 15th century onwards. Chiaroscuro drawings, which were primarily on coloured paper, were created in tiers to achieve light and shadow: first ink, pen or a wash is applied to produce shadows, then the composition is heightened with white chalk or gouache. This layering of pigments allowed the artist to convey a light source while also providing a wider tonality to the colored paper. This method was then imitated contemporaneously by 16th century printmakers, such as Lucas Cranach the Elder and Ugo di Carpi, who achieved a similar effect by printing each tone from different woodblocks.
Chiaroscuro as a method lent itself well to works with limited palettes, such as grisaille. However, from the mid-1400s, the technique was adopted into broader use. Renaissance masters like Leonardo played with contrasting lights and darks to achieve life-like pathos and modelling, as seen in works like The Virgin of the Rocks. The use of chiaroscuro reached a peak in the 16th to 17th centuries, with the popularity of the newly developed Tenebrism – from the Italian 'tenebroso' meaning dark and gloomy – referring to the employment of light and dark as a dramatic element in figurative compositions. Caravaggio is often credited with this invention: though debated, there is no doubt that the artist and the Caravaggisti across the European continent helped spread this technique. Paintings with limited or focused light sources, such as candle-lit compositions, became a popular way to convey emotional tension.
Not limited to flat art, Chiaroscuro can also be used to describe the manipulation of illumination in the display of three-dimensional works such as sculpture and even architecture. Created with location or audience in mind, the artist can control the depth of relief to influence how light affects the contours. Particularly evident in sculpture in the round, light and shadow heightens emotion and makes figures appear more dynamic.
There is a continued influence of chiaroscuro on modern and contemporary art. This use of dramatic contrast is particularly evident in black and white photography. The term also extends to film lighting, helping define iconic 20th century genres such as Film Noir.
Notable Chiaroscuro Artists
Adam Elsheimer (1578–1610)
Caravaggio (1571–1610)
Georges de La Tour (1593–1652)
Gerard van Honthorst (1592–1656)
Giovanni Baglione (1566 – 1643)
Hans Wechtlin (1480–1585)
Joseph Wright of Derby (1734–1797)
Leonardo da Vinci (1452 – 1519)
Lucas Cranach the Elder (1472 – 1553)
Ludolph Büsinck (–1669)
Peter Paul Rubens (1577 – 1640)
Rembrandt van Rijn (1606 – 1669)
Simon Vouet (1590–1649)
Tintoretto (1518 – 1594)
Ugo da Carpi (1480–1523)
Related Art Terms
Cangiante
Caravaggisti
Grisaille
Sculpture in the Round
Sfumato
Tenebrism
Unione