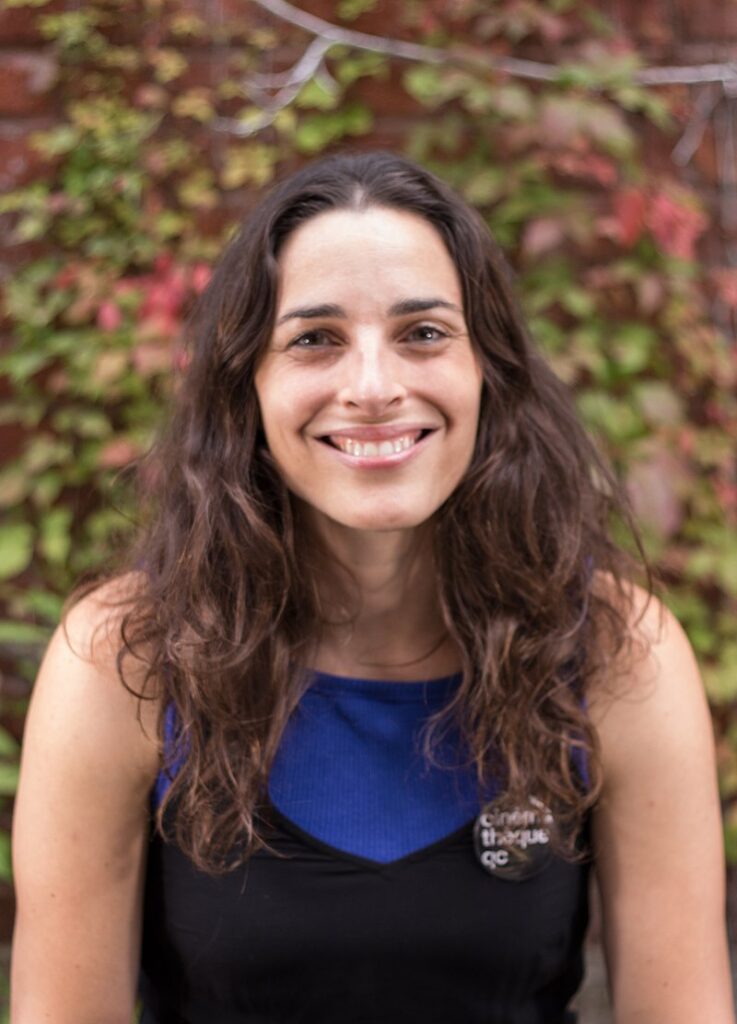 Janice Nadeau is a Canadian illustrator and animation director. Janice was born on 31 December 1977 in Gatineau, Canada. Janice first got formal artistic education at the School of Decorative Arts in Strasbourg, France, earning a certificate of study in 2001. Janice got her Bachelor's degree in graphic design from the University of Quebec in Montreal a year later. Janice also holds a Master's degree in film studies from the University of Montreal.
Janice Nadeau's happy countenance is depicted in her art, illustrating various animated characters with exciting looks. Janice has illustrated multiple books such as HARVEY and No Fish Where To Go. Some of her other works include the short film Granny and the picture book The Tooth Mouse. Janice's exquisite works have won her many prestigious awards and nominations.
Janice Nadeau won the Governor General Award for illustration in 2004, 2008, and 2009 making her one of the few three-peats recipients of Canada's most distinguished literary award. In 2018, Janice's short film Mamie won the Best Animated Short Film prize at the International Film Festival in Portugal.
What is Janice Nadeau Known For?
Janice Nadeau is known for her infusion of happiness and humor into her characters. Janice employs a style that is a mix of modern and passé balancing nostalgia and recency. Since Janice Nadeau primarily works with children's content, the characters Janice creates are friendly and relatable to the targeted audience, captivating them in their imaginations.
Who Was Janice Nadeau Influenced By?
Janice Nadeau was not exactly influenced by a person but rather by her experiences and interests. Her passion for travel, fashion, costumes, and people reflects vividly in her works, especially the characters in her illustrated books and short films.
Janice Nadeau Artwork
Nadeau is currently a professor at the UQAM School Of Design, Montreal, where she teaches drawing and illustration. Below are some of Janice Nadeau's artworks:
At The Beach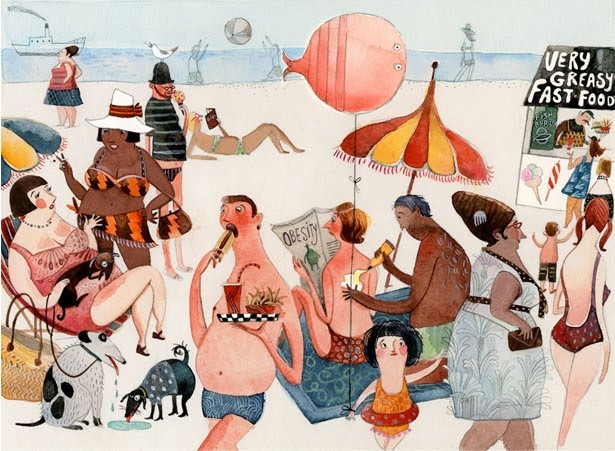 Cats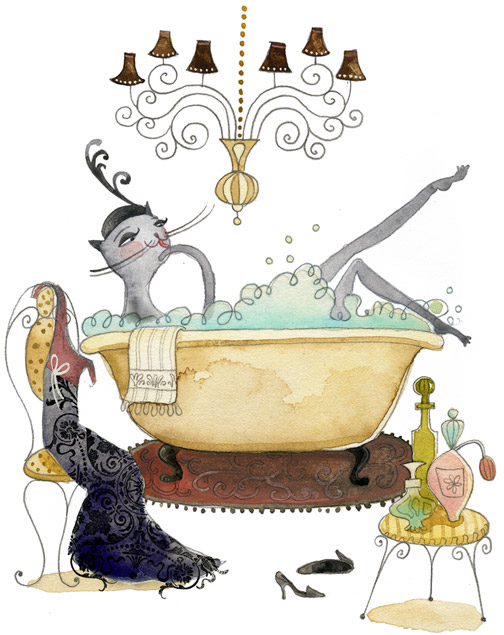 Femmes and Fashion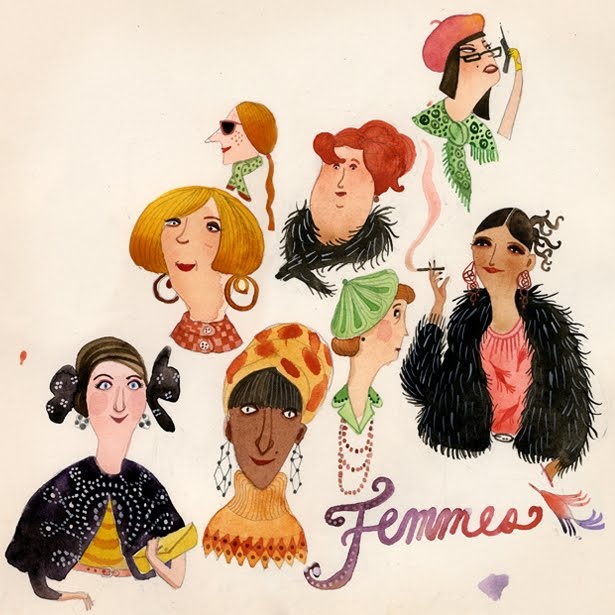 French Cancan
Illustrated Mas For The Annual Feature On The Ontario Wine Industry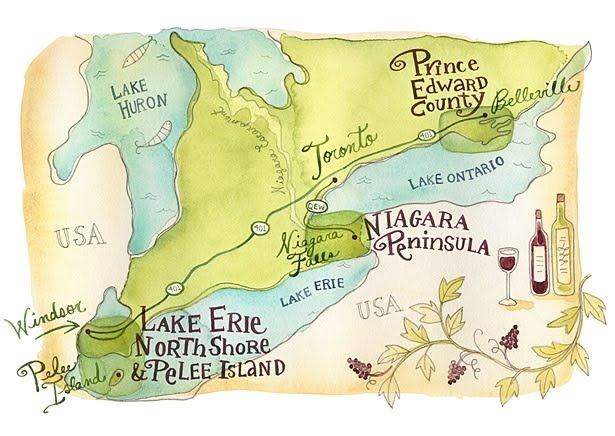 In Town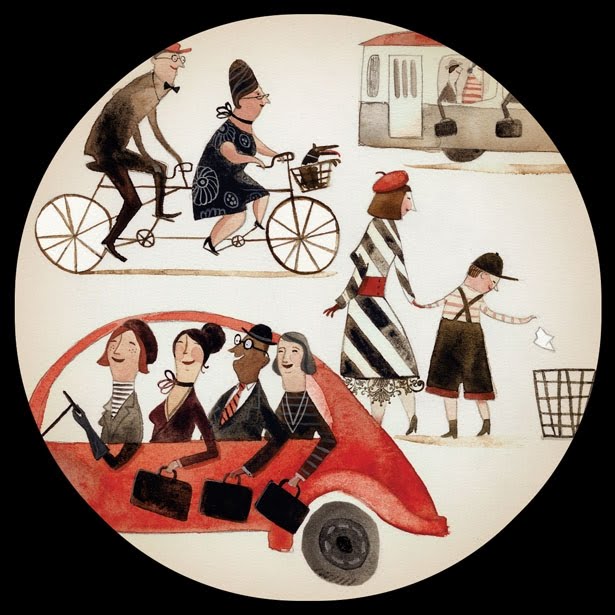 Magazine Coup de Pouce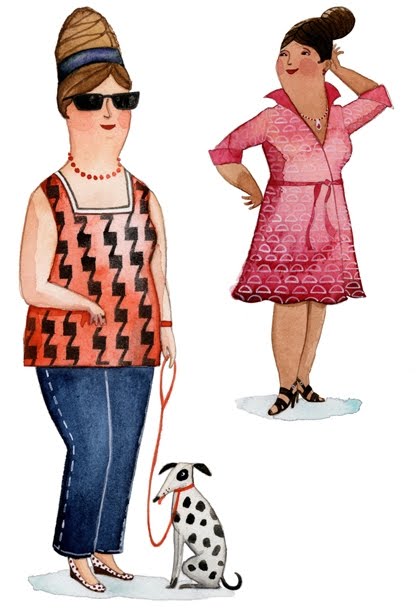 Magazine Plaisirs de Vivre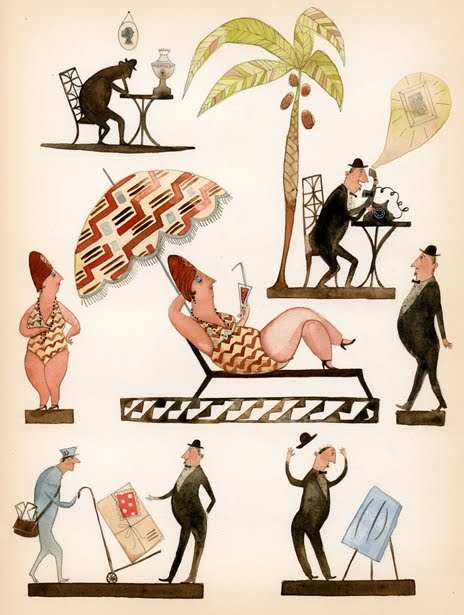 Our Common Pleasure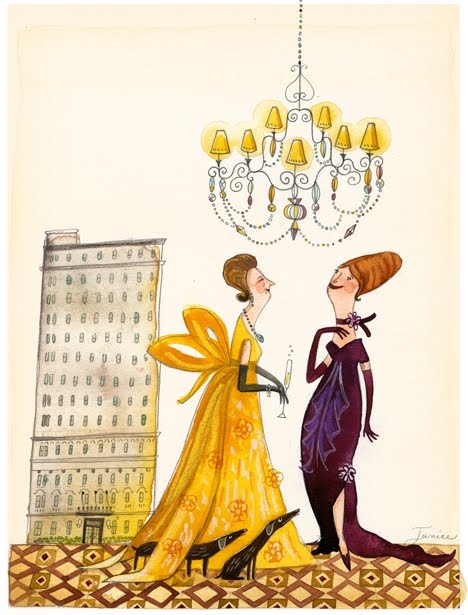 Perfume
Piano Bar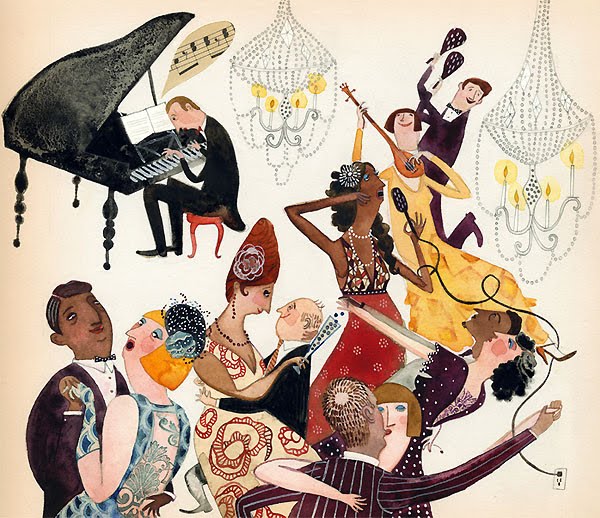 Plaisirs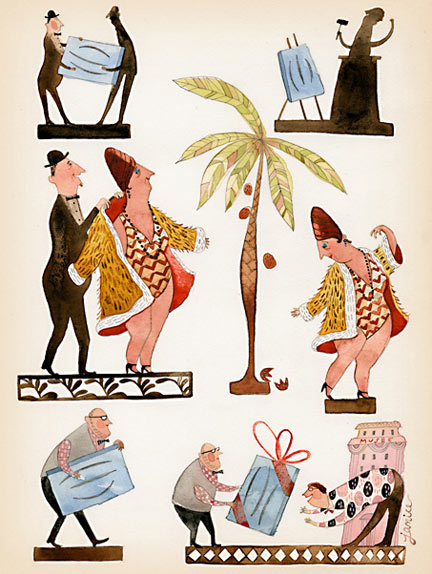 Real Estate- The Boston Globe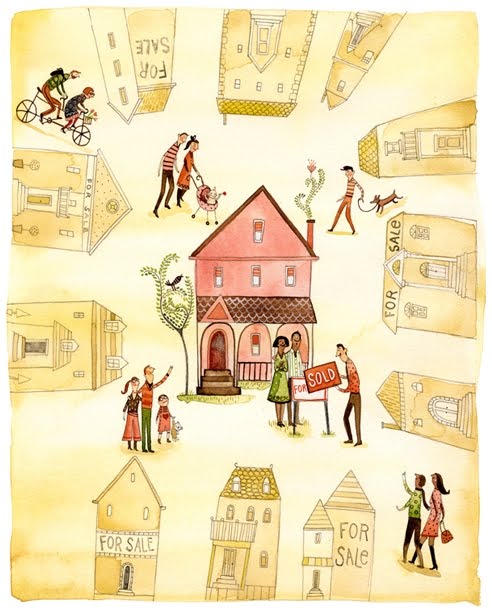 The Advocate Village People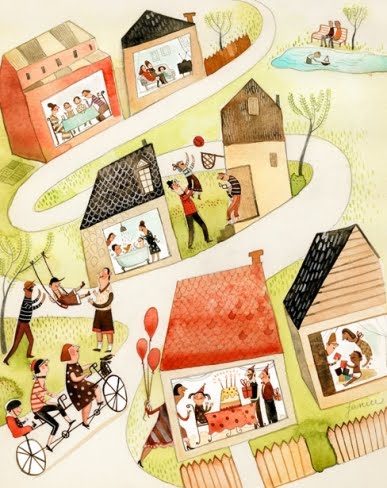 Traveling With Cats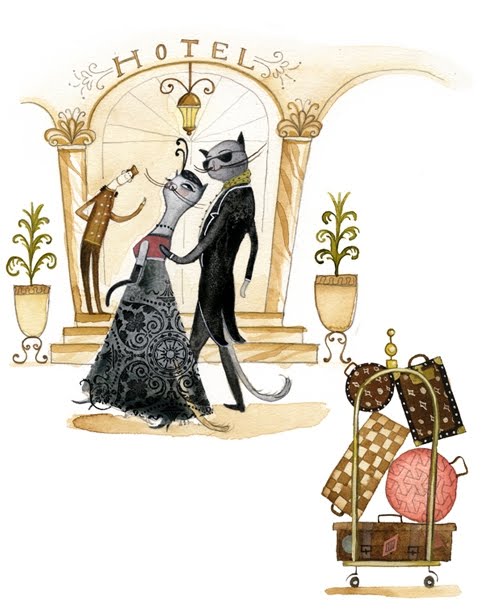 Traveling With Cats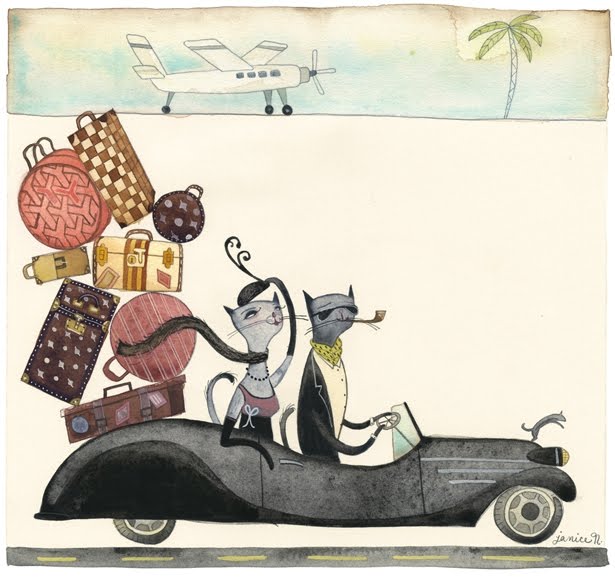 Unknown Title
Unknown Title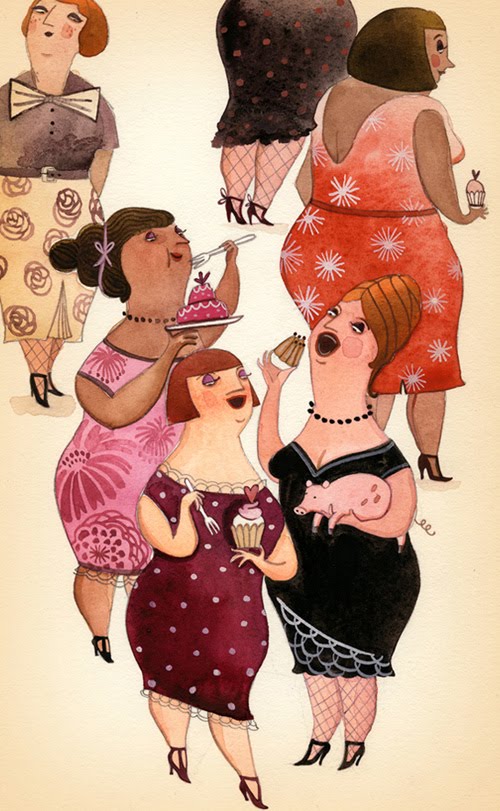 Women Reading